Miranda Kerr would approve…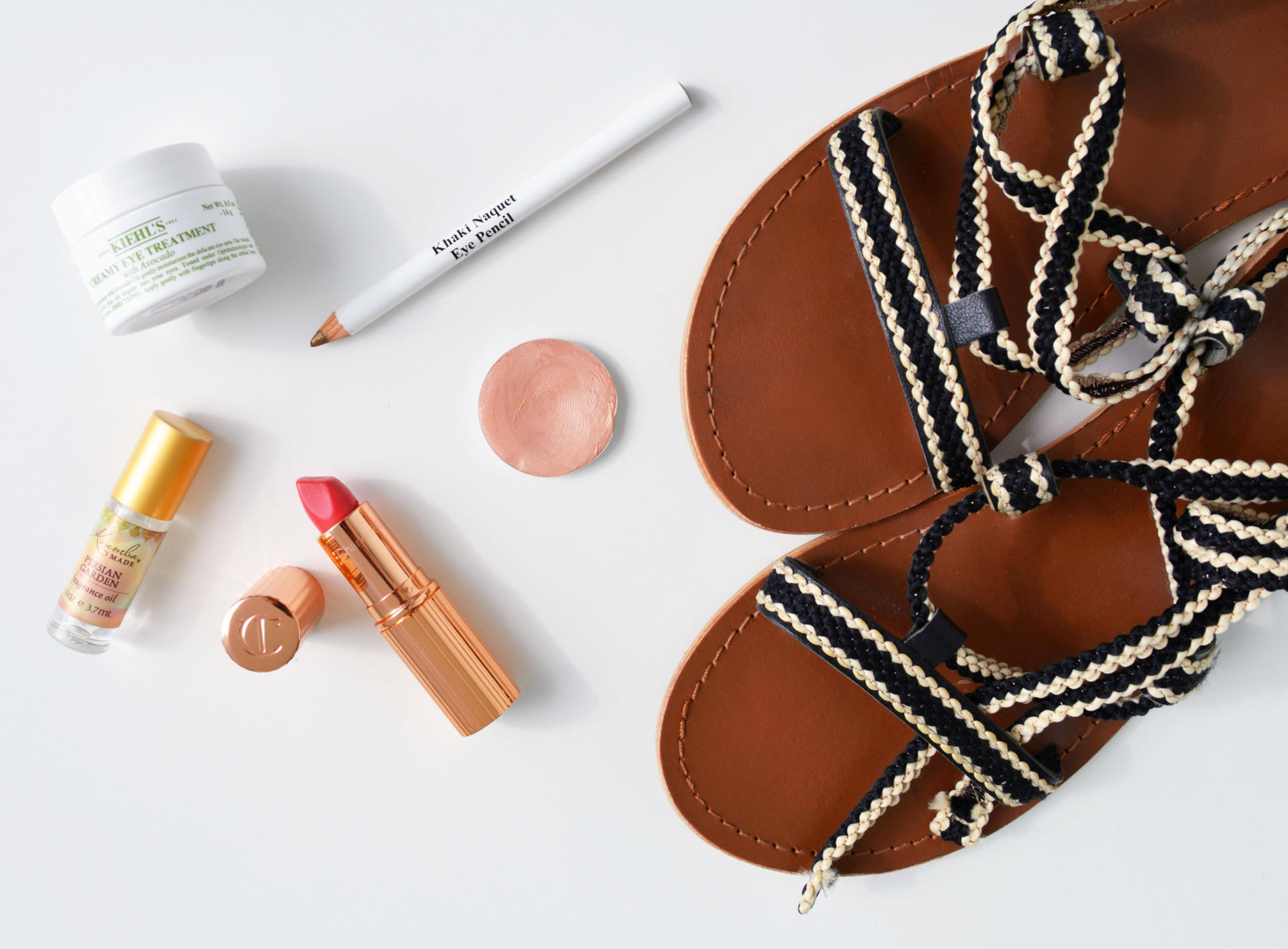 The last days of summer are closing in, I've made the most of these lazy days by being extra lazy. I still got Lana Del Rey on heavy rotation (she always makes me think of summer) and my makeup routine? Super lazy. This month I have fuss-free items to share and a pair of Topshop sandals I refuse to take off. Here goes…

The $10 fragrance that packs a punch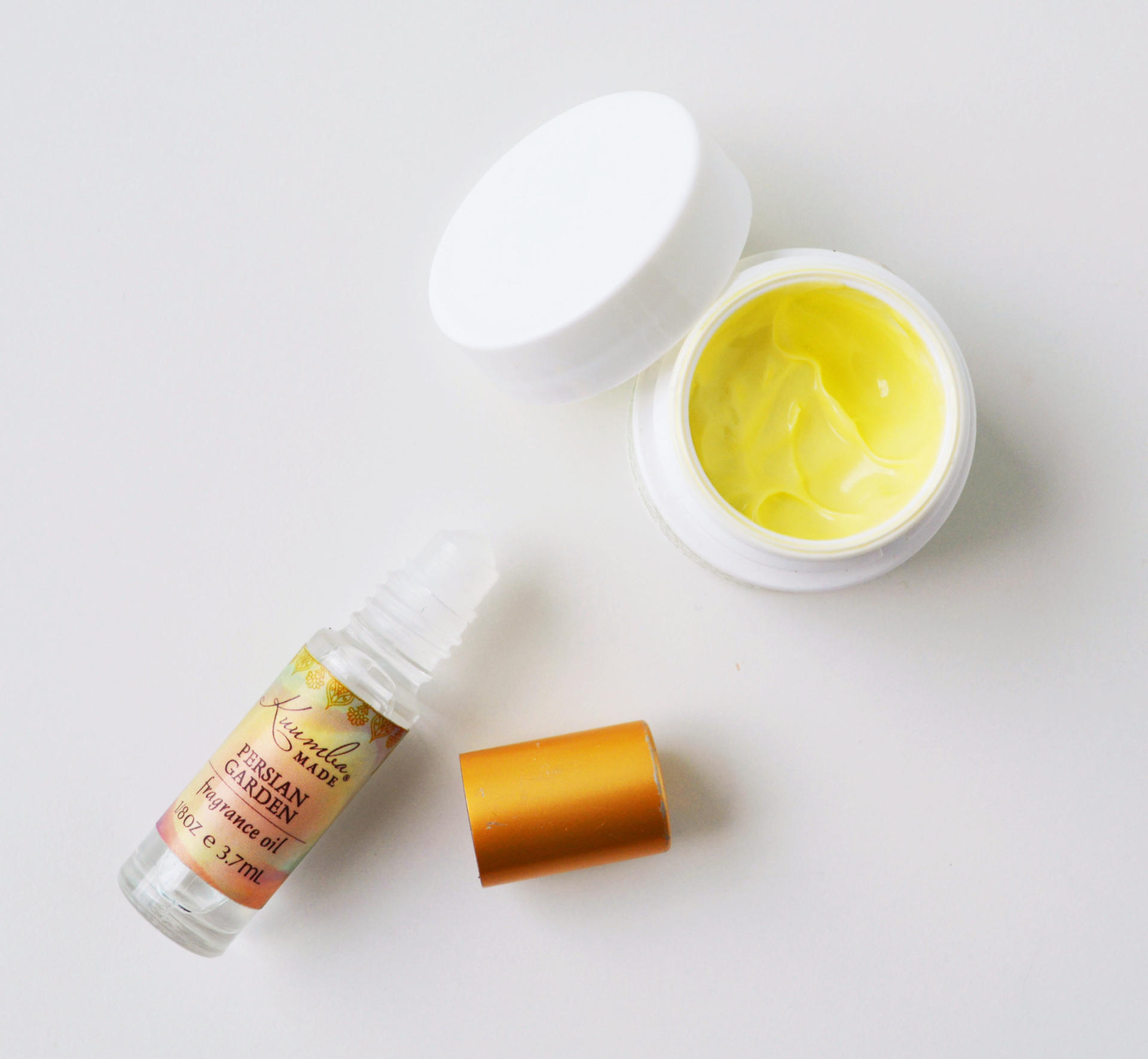 Kuumba Made Persian Garden Fragrance Oil (1.8oz/$10.00)

This little guy has been in my bag all summer. It doesn't get much love because I tend to keep it as a back up for when I have a long day and want to touch up my fragrance. However, it's pretty much the only perfume I've used this month. Persian Garden is described as a floral, to me, it smells like amber and musk. It smells phenomenal, and it's only 10 bucks! I also hear it's one of Shay Mitchell's favorite fragrances. If Shay likes it, I like it.
My skincare favorite is the Kiehl's Creamy Eye Treatment with Avocado (0.5oz/$29.00). I've been searching for a nighttime eye cream to replace my Ole Henriksen Fresh Start, which was discontinued. I have to say I don't miss it. The Kiehl's Creamy Eye Treatment is awesome. It's thick and moisturizing, but it doesn't feel heavy on the eyes. Actually, it feels pretty lightweight but still gives a good amount of hydration.
Easy makeup for rainy days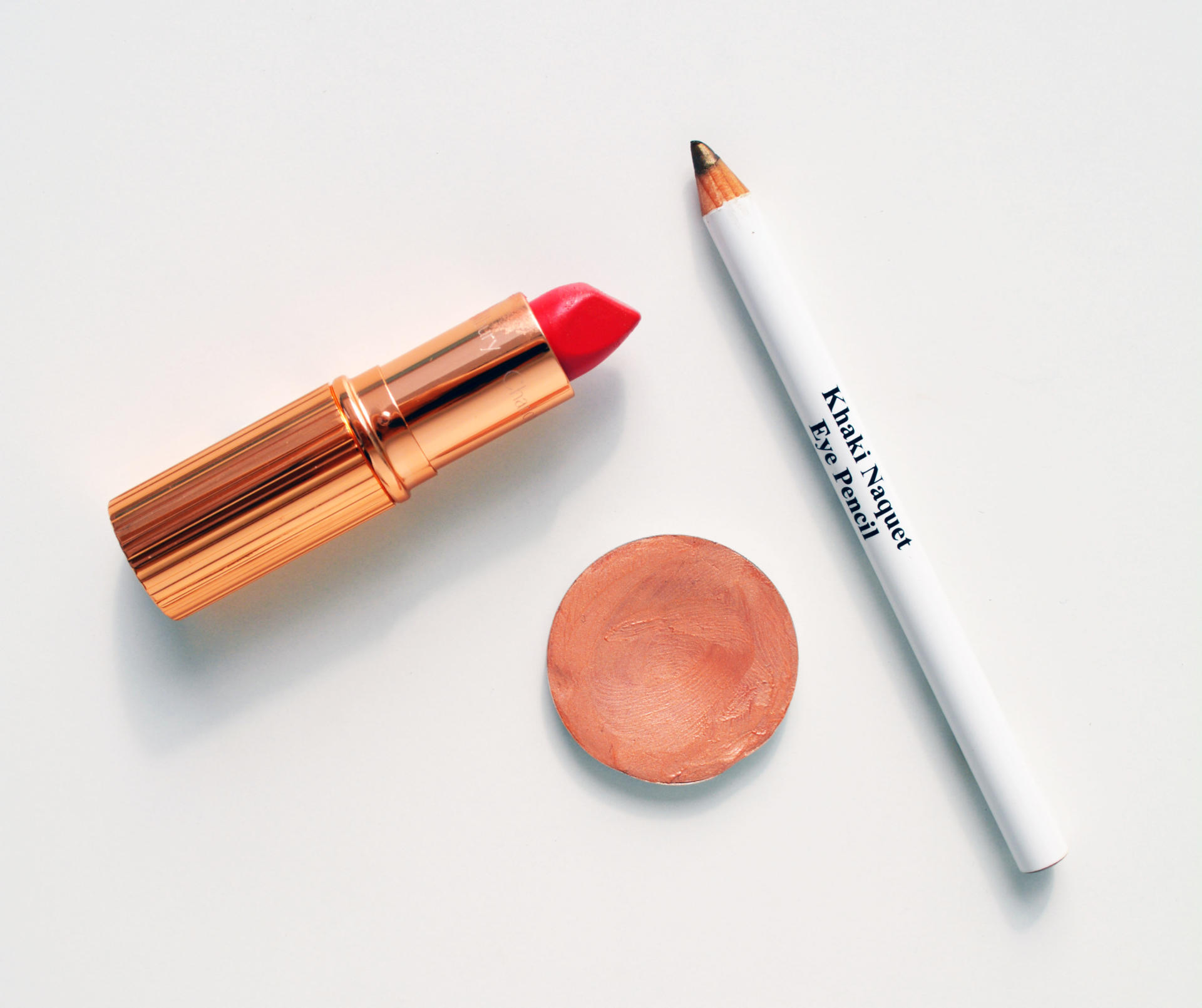 This summer I've been a makeup deadbeat. It's too damn hot and on most days it pours, #Miamilife. I decided to shop my stash for easy makeup with good lasting power. I pulled out MAC Cream Colour Base in Hush (12oz/$23.00). Hush is a gorgeous, peachy champagne color. I love the finish, so creamy. Personally, I prefer a cream highlighter to powder, and this one stays on all day. It's very similar to Benefit's Watt's Up. Lately, I'm using it as a cream shadow for a quick, easy eye look. I love me a good multi-purpose product.
I love pairing Hush with the & Other Stories Eye Pencil in Khaki Naquet (0.05oz/$12.00) & Other Stories makes beautiful kohl eye pencils. I want to explore their makeup range more. Khaki Naquet is an antique gold with a hint of Peridot; it's very 1920's. I would describe it as Butter London's Wallis nail in eyeliner form. It's a beautiful, unique shade. I love to use it on my waterline, the lower lash line, and inner corners to brighten things up.
Miranda May, where have you been all my life?
Charlotte Tilbury Hot Lips in Miranda May (0.12oz/$34.00)
While going through samples for my Tried and Tested post, I came across some lipstick samples by Charlotte Tilbury. I love that Charlotte does these; it's a great way to try a lipstick and see if it works for you. I tried Kim K W and thought it looked awful on me, but Miranda May, oh wow! My husband rarely notices my makeup. He'll say I look beautiful, but he never pays attention to the actual makeup. This time he said, "I really like that lipstick you're wearing, it's lovely." Sold!
Charlotte Tilbury makes some of the best lipsticks on the market. I especially love the Matte Revolution range, the lipsticks are enriched with papaya and orchid making them ultra hydrating.  Miranda May is a bright coral pink, it's such a Miranda Kerr shade. Miranda embodies the quintessential fresh-faced beauty, I love her signature red lip. Personally, I don't wear red or bold shades often, but this one is not high maintenance. On most days I just dab a little on, blend it in with my finger and done. 
My summer sandal
I'm obsessed with the Topshop Hacienda Wraparound Sandals in Black ($40.00). They've been on my feet all month-long just about, they're perfect for summer. The sandals have beautiful black and gold braided ribbons that tie up the ankle. It feels like I picked them up in an exotic market in Morocco, love them!

What have you been loving this month?
Shop the Post