My Favorite Sweet & Savory Chicken Salad
There is really no wrong way to make a chicken salad. This is fuss-free version has all my favorite components like sweet golden raisins, walnuts, and Granny Smith apples which are my favorite. On to the recipe!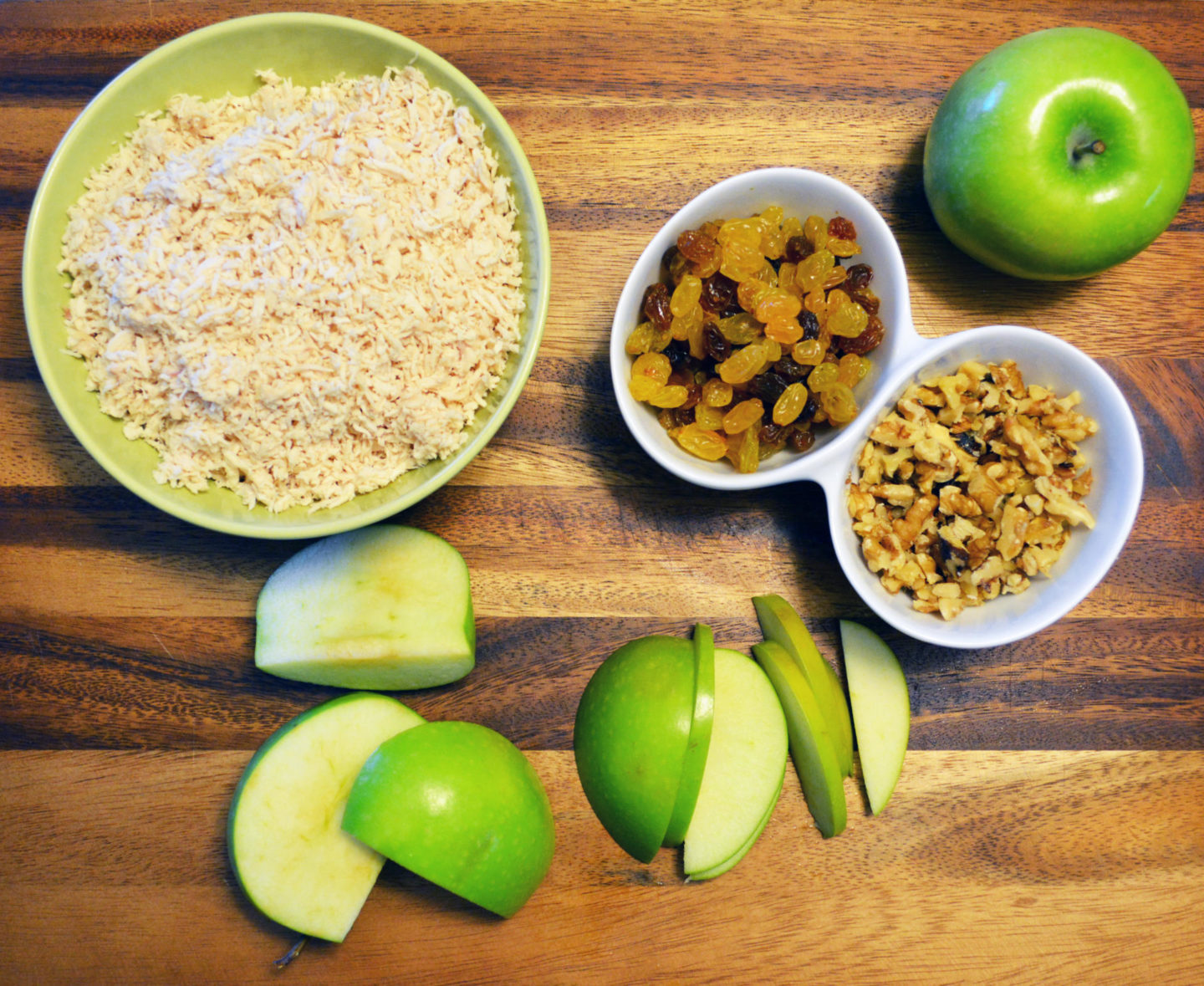 Ingredients
2 chicken breasts

1 Tbsp dried basil leaves

1 cup walnuts, chopped

2 Granny Smith apples, chopped

1 cup of golden raisins

1 – 1/2 cup Hellmann's Mayonnaise Dressing with Olive Oil

Salt and white pepper to taste
Serves 4

Clean chicken breasts and place in a pot. Cover with water and cook until tender, about 30 minutes. I like to add garlic powder to the water but this is optional. 

While chicken is cooking, chop the apples and walnuts and place them in a large bowl. Add golden raisins to the bowl.

Remove chicken from pot and place on a plate to cool. Place the chicken in a food processor, season with salt and pepper and shred. You may shred by hand if you prefer.

Add chicken, mayonnaise, and dried basil to the chopped apples, walnuts and raisins; stir mixture well to combine.

Cover and chill for an hour. To make chicken salad sandwiches I recommend french baguettes. Yum!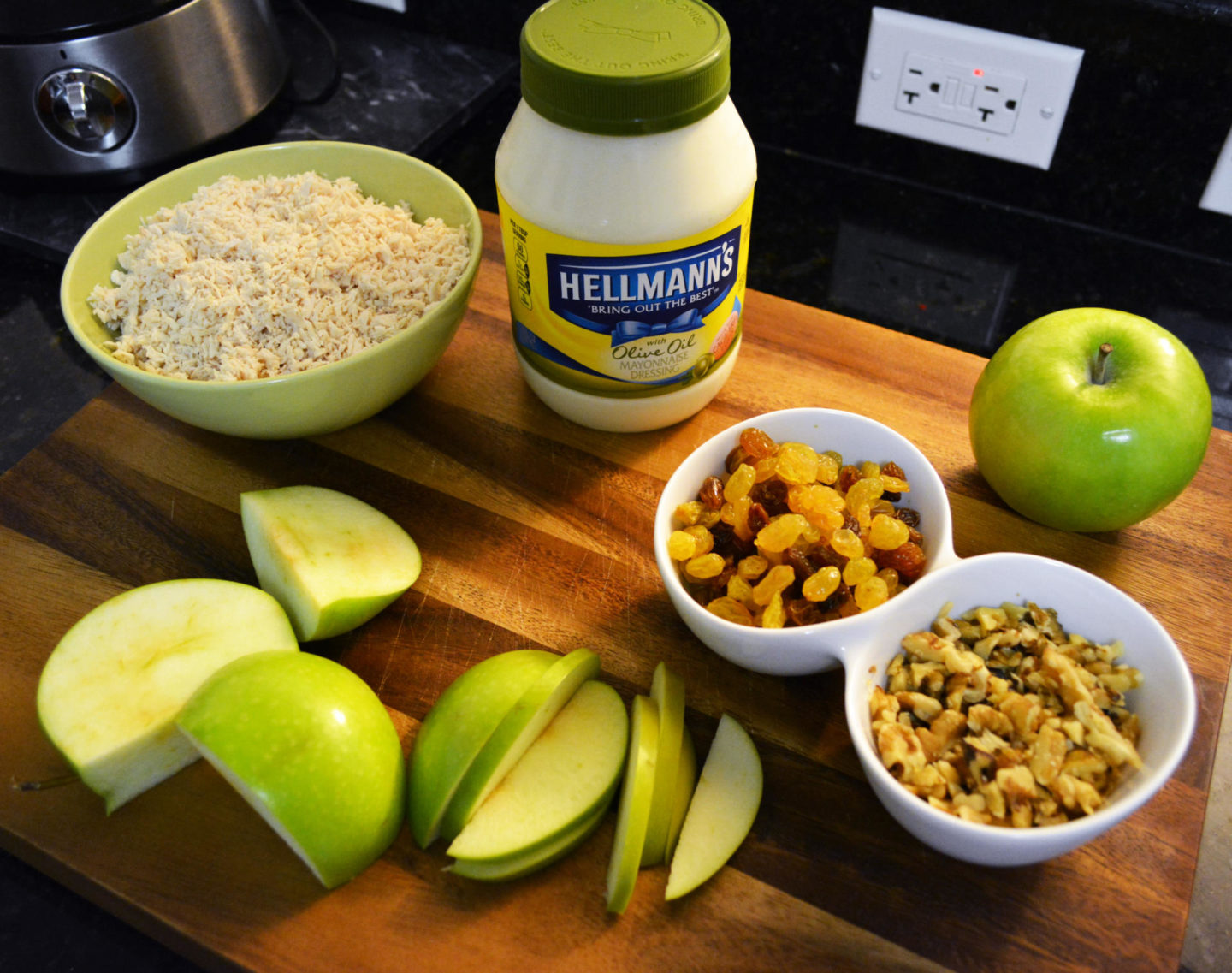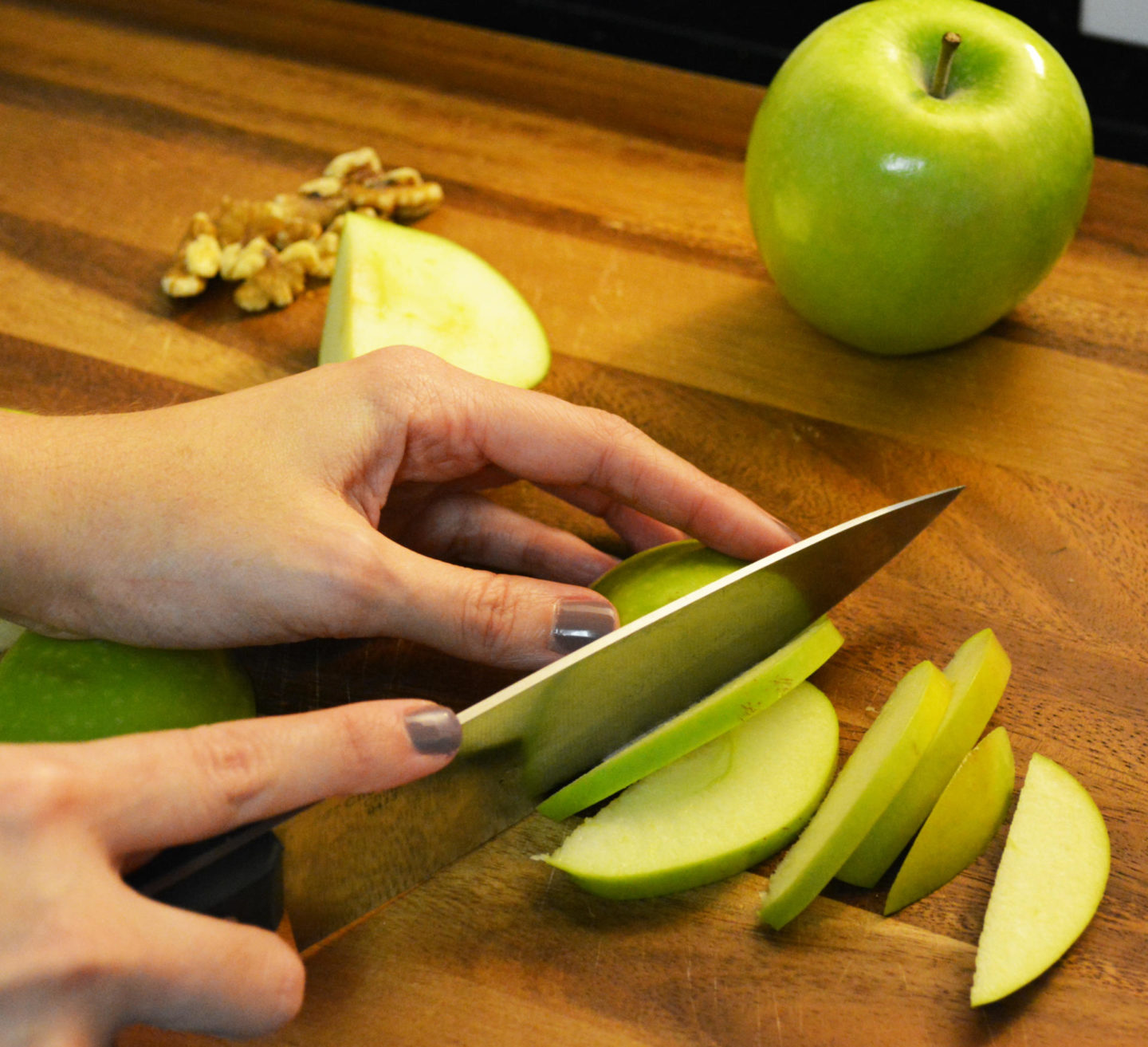 Enjoy!