Welcome to my first Holiday Gift Guide! All these beauty gifts are under $55. I've broken it down into three categories and there are luxe and affordable options. Get ready to feast your eyes…
For the Nail Polish Junkie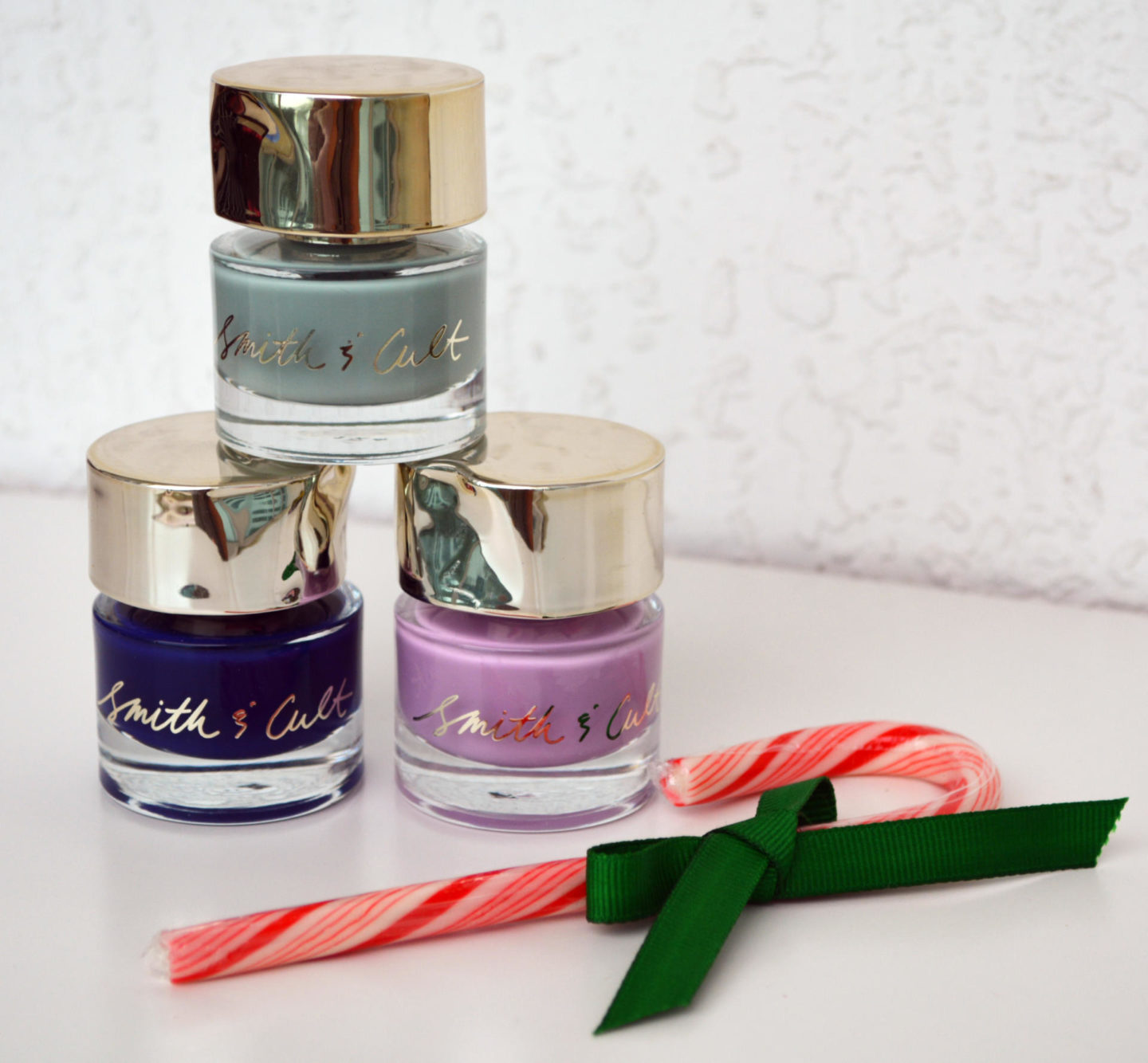 Smith & Cult Diary of a Beauty Junkie Trio ($54.00) Smith & Cult is quickly becoming one of my favorite nail polish brands. I love their formula, color selection, and gorgeous packaging. This is the perfect gift for nail polish addicts and a great introduction to Smith & Cult. 
This set is exclusive to Neiman Marcus and includes three full-size polishes in the shades Bitter Buddhist, a beautiful celadon green and my favorite, Fauntleroy a pretty muted lavender and Kings & Thieves an intense dark ink blue. The shades are versatile and would make any nail polish lover swoon. Why wait?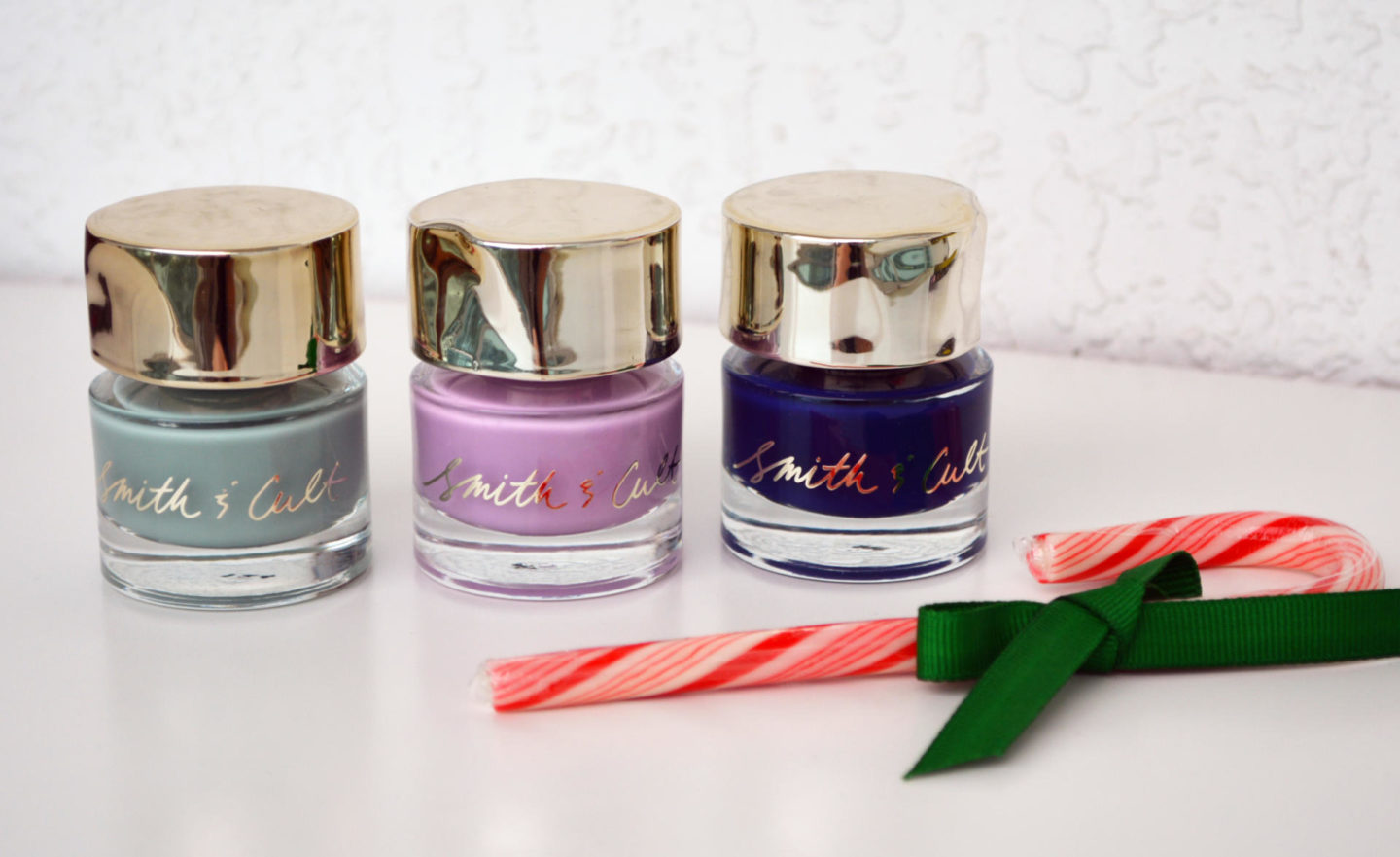 For the Lip Product Addict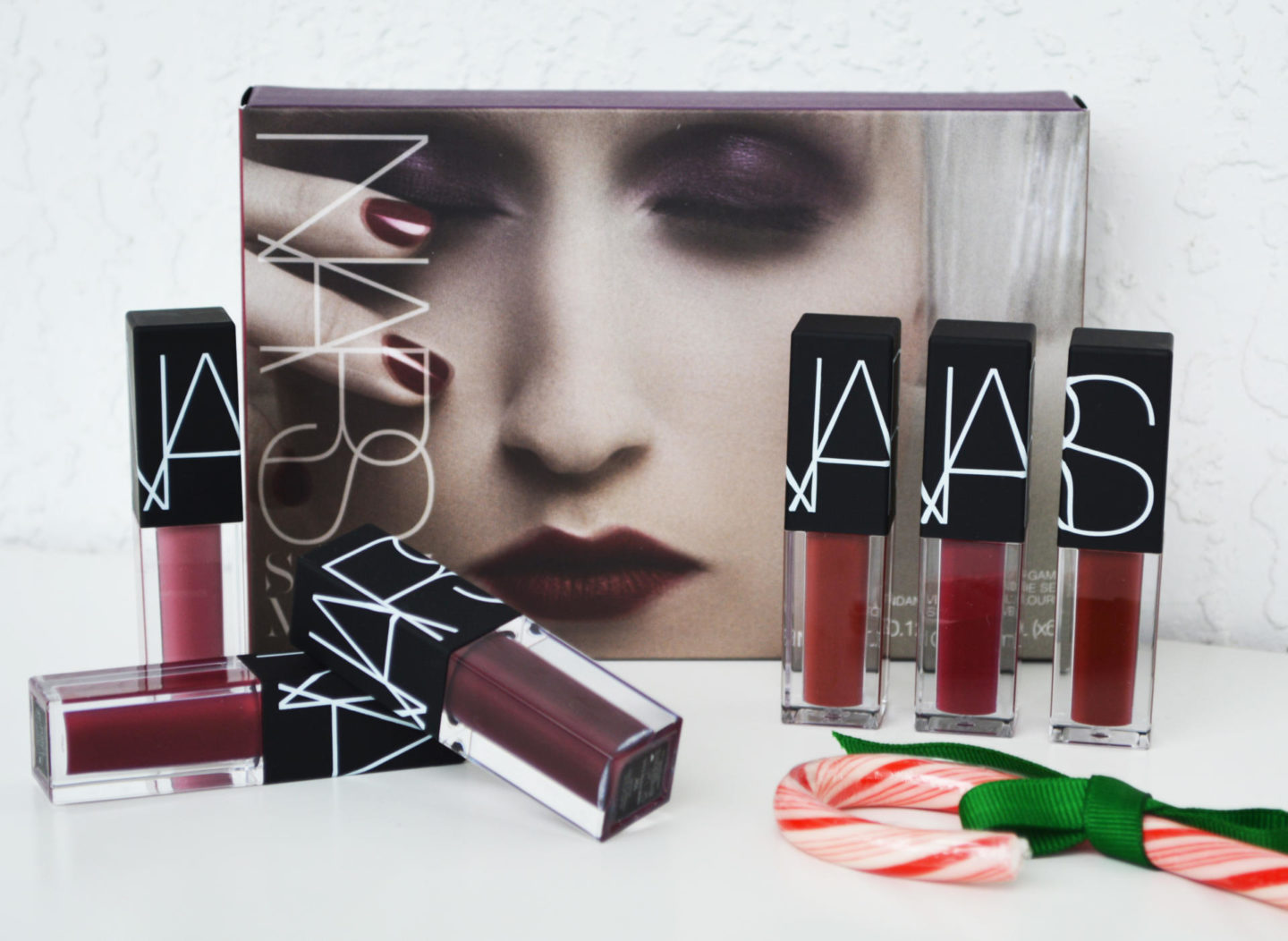 NARS x Sarah Moon Mind Game Velvet Lip Glide Set ($45.00) This set contains six mini velvet lip glides and is only available at Sephora. First off, I love the packaging. It comes in a beautiful box featuring artwork by Sarah Moon. The photograph of the model in vampy makeup is reminiscent of film noir and appropriate for this particular set.
The shades are Bound (soft magenta), No. 675 (deep peach), Chez Claude (warm pink), Unspeakable (reddish pink), Plato's (deep pink) and Toy (deep plum) My favorites are Bound and Toy. The set lends itself to berry, deep vampy hues, bold but wearable.

The formula of these Velvet Lip Glides are amazing. They're comfortable on the lips. They don't feel heavy or sticky and the application is smooth. And for those of you that don't do the Matte lip thing you're in luck, the finish is more of a glossy stain. Personally, I'll be happy to receive anything from Nars. This would make a fantastic gift for any makeup lover.
For The Lover of All Things Glam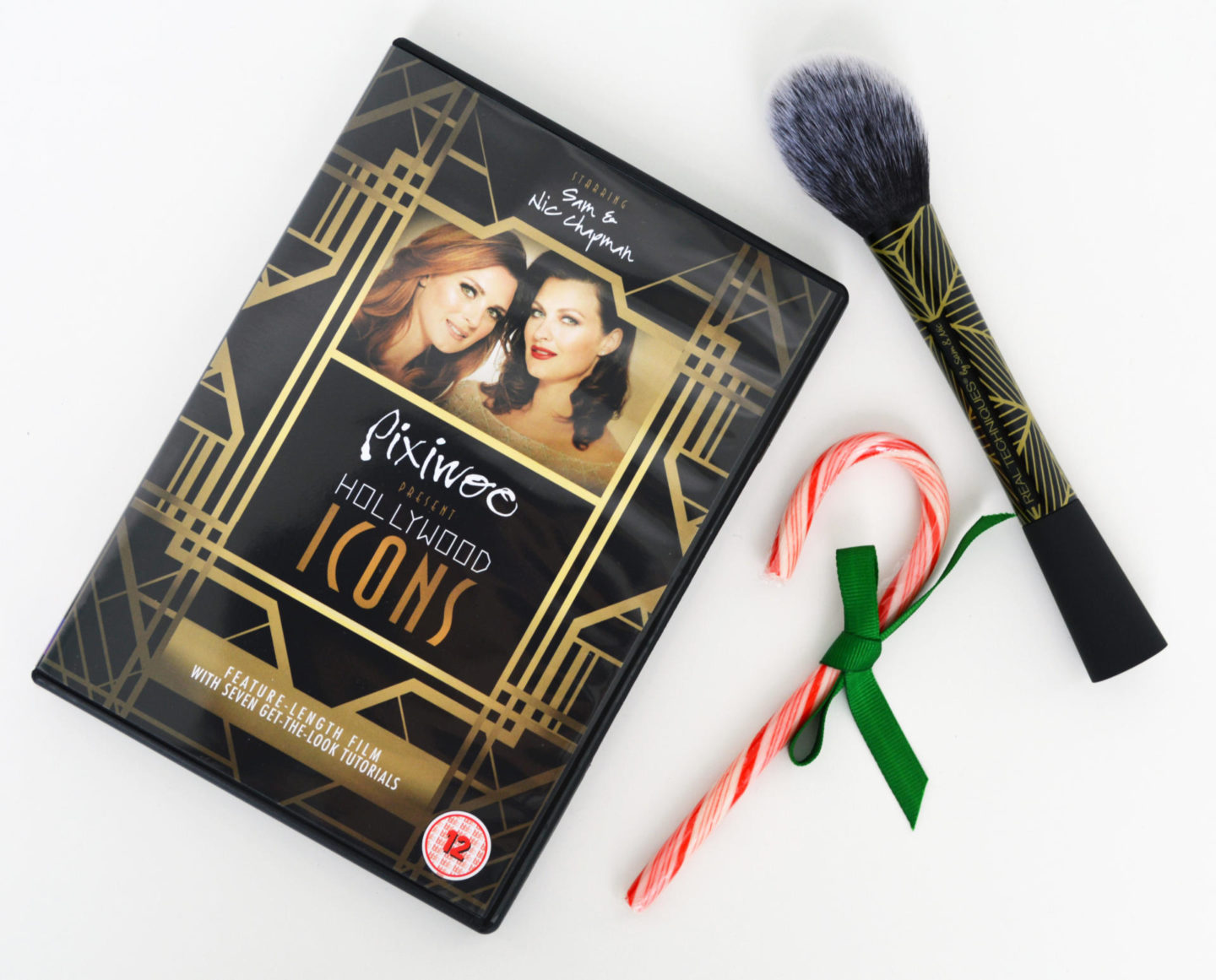 Pixiwoo Present: Hollywood Icons DVD (£10.00) If you're a hardcore beauty fanatic you must know all about Pixiwoo. I've been a fan of Sam and Nic for years. Both ladies are so talented and gorgeous. Their channel was the very first one I ever watched on YouTube. I love the Bond Girl series they did a few years back and their Halloween tutorials are out of this world.
They recently came out with their own documentary on Hollywood Icons.  I pre-ordered my copy the second they announced it and I'm so happy I did. It's a wonderful documentary. I don't want to spoil it but they visit the Hollywood Museum, housed in the historic Max Factor building where Max Factor created his looks. There they see the original makeup he used. They go on a tour through Beverly Hills and the famous Chateau Marmont. It also includes interviews with Hollywood historians and tutorials of Josephine Baker, Marlene Dietrich, Marilyn Monroe and more.

It's truly a fun documentary to watch. Sam and Nic's personality and humor shine through as always, you almost feel like a third sister. It's an affordable and lovely gift for anyone who likes biographies or documentaries. And bonus! It comes with a beautiful limited edition blush brush. The packaging is very Great Gatsby, I love it. If you're looking to treat yourself or you're a fan of Hollywood Starlets, you need this DVD in your life!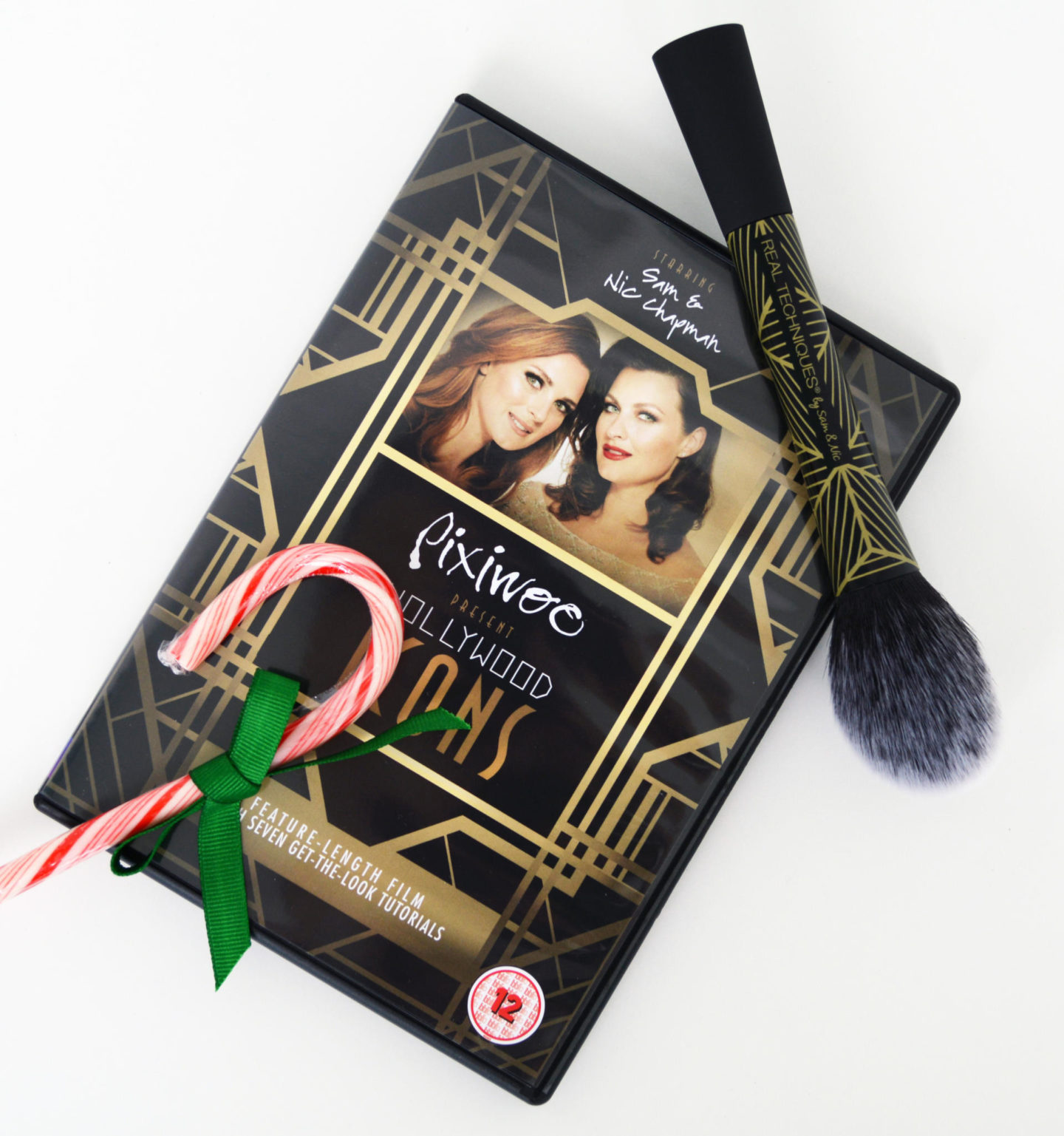 If you pick up any of these items for a friend or yourself, please let me know. I would love to hear your thoughts!