What I Put On My Face: The P.M. Edition
Today we're talking about the skincare products I use at night. This is my favorite routine, it's all about nurturing and hydrating my skin. Keep in mind I have extremely dry, dehydrated skin, therefore a few of these products may not be suited for all skin types. Let's begin!
Makeup Removers and Cleanser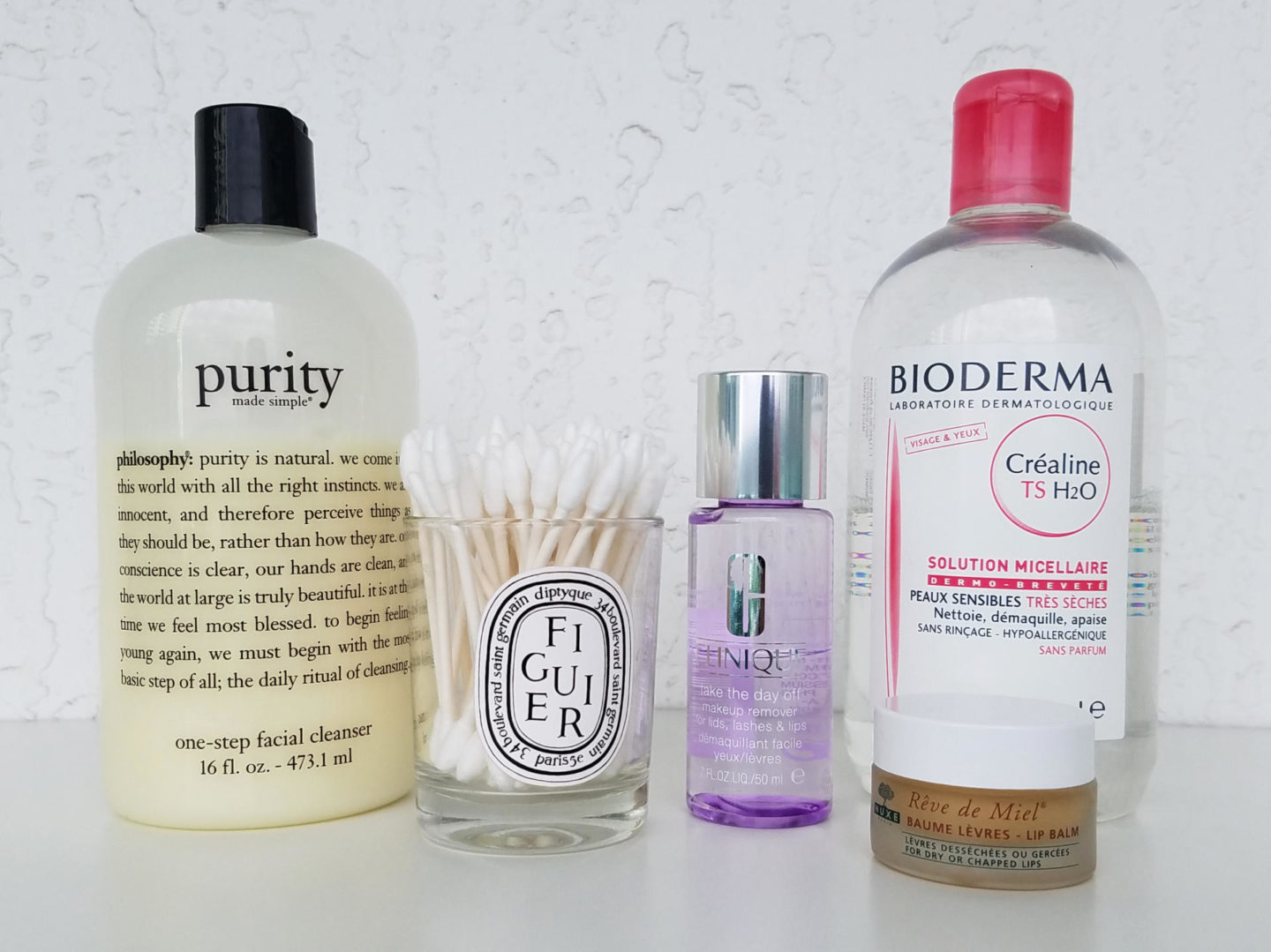 Step one is removing all of my makeup. The Bioderma Crealine H2O Micellaire Solution (now Sensibio) is excellent. I tend to save it for when I'm wearing heavier makeup. Day to day I keep it pretty light but this really works wonders, it washes off easily and it's gentle.

For eye makeup, I use the Clinique Take The Day Off Makeup Remover for Lids, Lashes & Lips. I've been using this product for years, I've tried others but they don't compare. This removes the toughest eye makeup, even waterproof eyeliners or mascara does not stand a chance with this baby. It's fragrance and oil free, there's no heavy or greasy residue left behind. It's also safe for contact lens wearers like myself. 
My cleanser of choice is the Philosophy Purity Made Simple One-Step Facial Cleanser. I've talked about this before so I won't bore you but I absolutely love this cleanser. It's gentle, effective and most importantly my skin doesn't feel tight after I use it. 

Nighttime Gems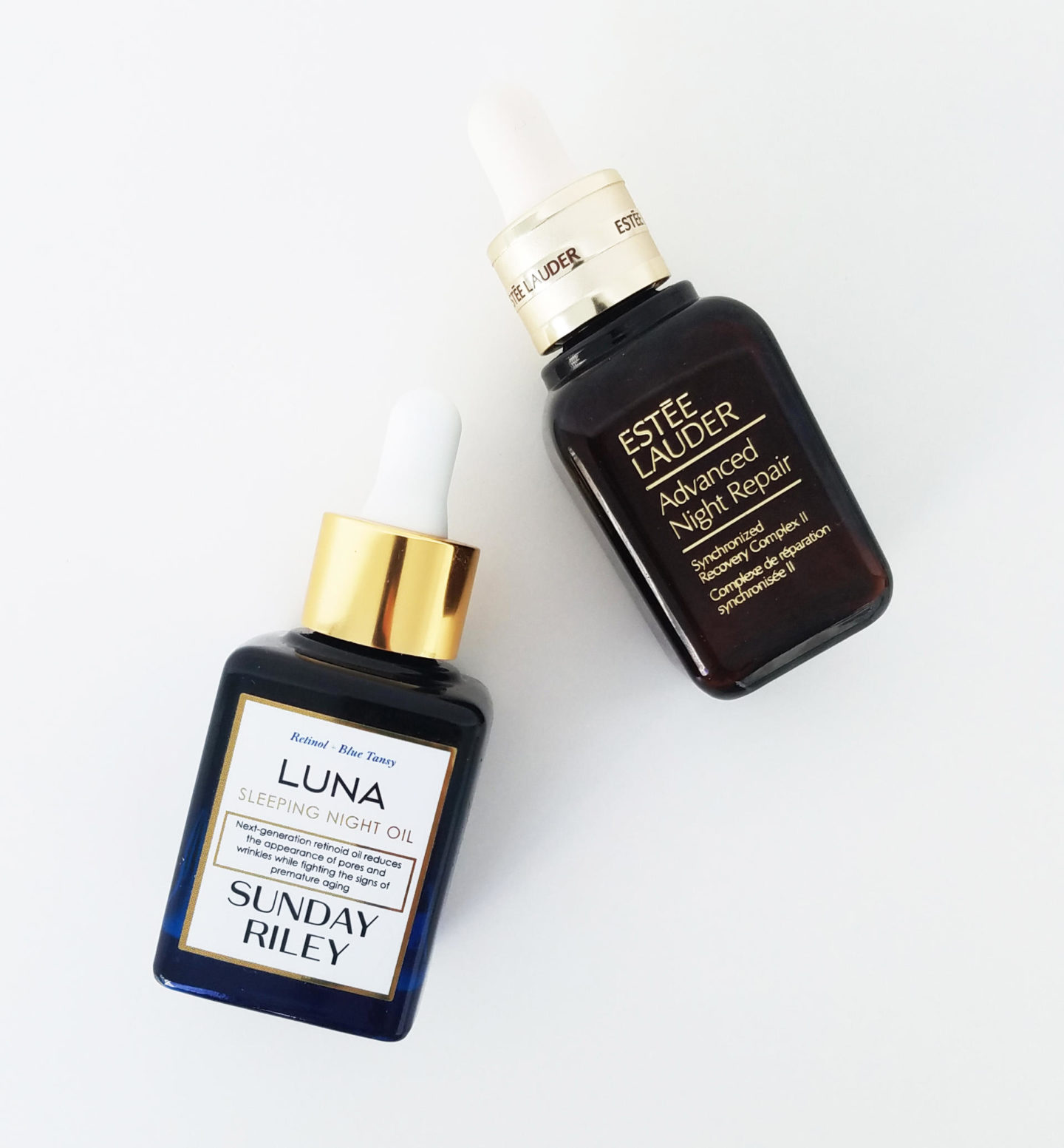 For treatments, I use the Estee Lauder Advanced Night Repair. If you're not familiar with this serum the consistency is pretty unique. It's gel-like and ultra lightweight. It's also comfortable and absorbs quickly. It almost feels like I'm putting nothing on but in the morning I see a difference. If I have any blemishes, red spots or if my skin's texture needs a bit more refining this is my go to. 
On nights I don't use Advanced Night Repair I alternate with the Sunday Riley Luna Sleeping Night Oil. I talked about this in a previous empties post so I won't go on too much about it but I adore this product. It's excellent for those of us with dry skin. It's hydrating, it makes the surface of my skin smooth and supple and look radiant. I can't say enough positive things about it. 
Moisturizers
My current nighttime eye cream is the Ole Henriksen Fresh Start. This is a rich cream that provides tons of hydration under the eyes. It can be used both day and night but I prefer to use it in the evenings because it's so thick. 
For moisturizer, I've been using Sunday Riley Tidal. This is a brightening enzyme water cream that's lightweight and fast absorbing. Tidal is a new purchase for me, therefore I can't fully recommend it just yet. I've haven't used it enough to give a solid assessment. So far it is brightening and my skin does feel plumper. I do wish it was more moisturizing. This doesn't offer much hydration on its own so I have to follow up with the Luna oil as suggested to kick up the hydration. I will say Tidal and Luna are a match made in heaven.

Finally, a good lip balm is essential. Before bed I use the Nuxe Rêve de Miel. I have chronic chapped lips and this has a nice thick consistency that's soothing. My lips feels soft and nourished the next day. 
I hope you enjoyed my current nighttime skincare routine. What are some of your favorite skincare products?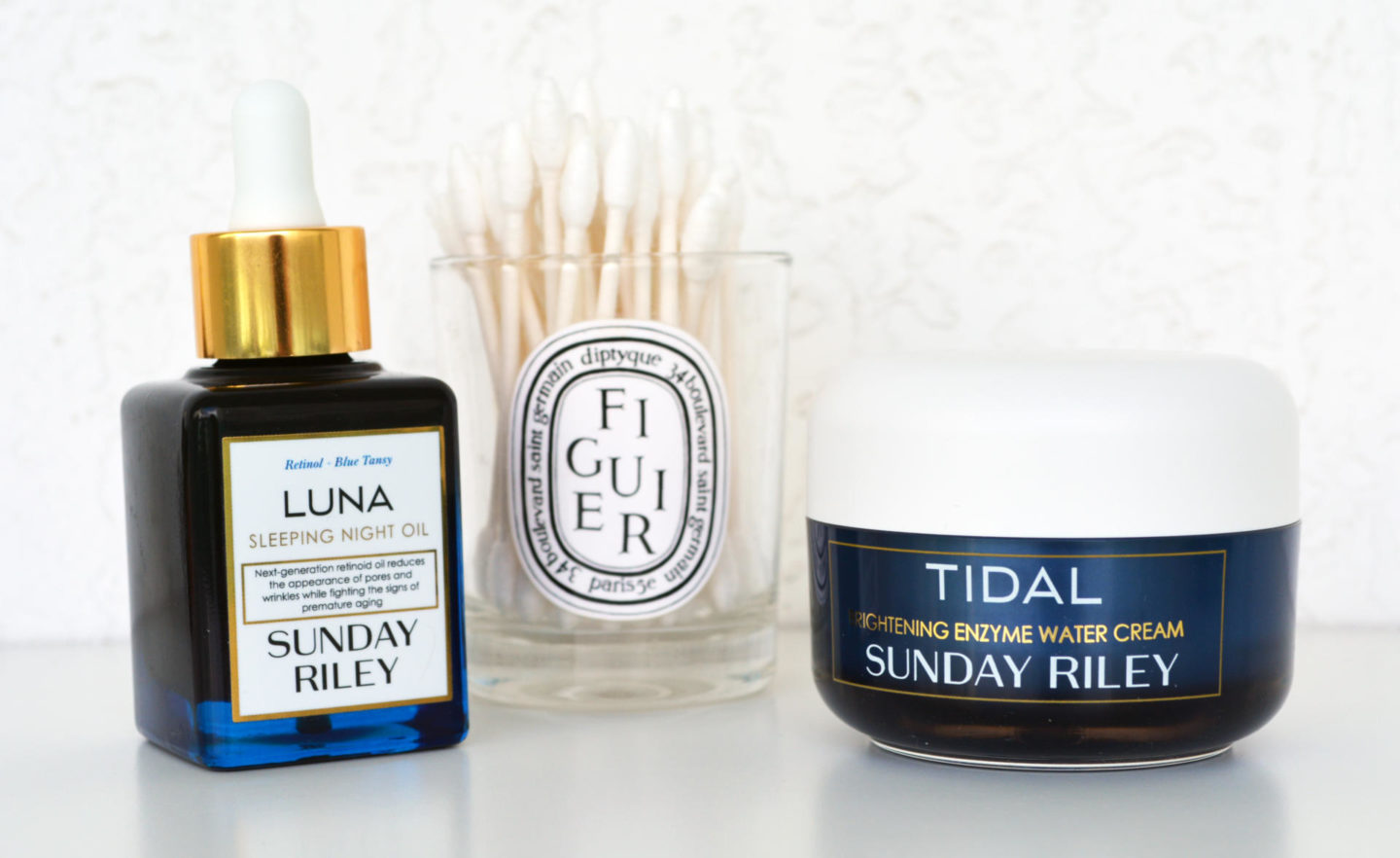 Shop the Post