Healthy Snacks x2
Today I'm sharing two super easy snack recipes that are filling, healthy and yummy. After two weeks of holiday indulging on sweets and cheese, this is exactly what I need. Please let me know if you make these!
Banana Oatmeal Cookie Clusters
Ingredients
3 bananas

2 cups of uncooked instant oats

1 1/2 cups of chopped walnuts

1/3 cup of coconut oil (you may substitute with vegetable oil)

1 tsp. vanilla extract
Preparation Time: 10 minutes
Cooking Time: 20 to 25 minutes

Preheat oven to 350 degrees.

In a large bowl, mash bananas, add coconut oil, oats, walnuts, and vanilla.

Drop by spoon onto ungreased baking sheet.

Bake for 20 to 25 minutes. Place on a rack to cool. Makes 20 cookies depending on size.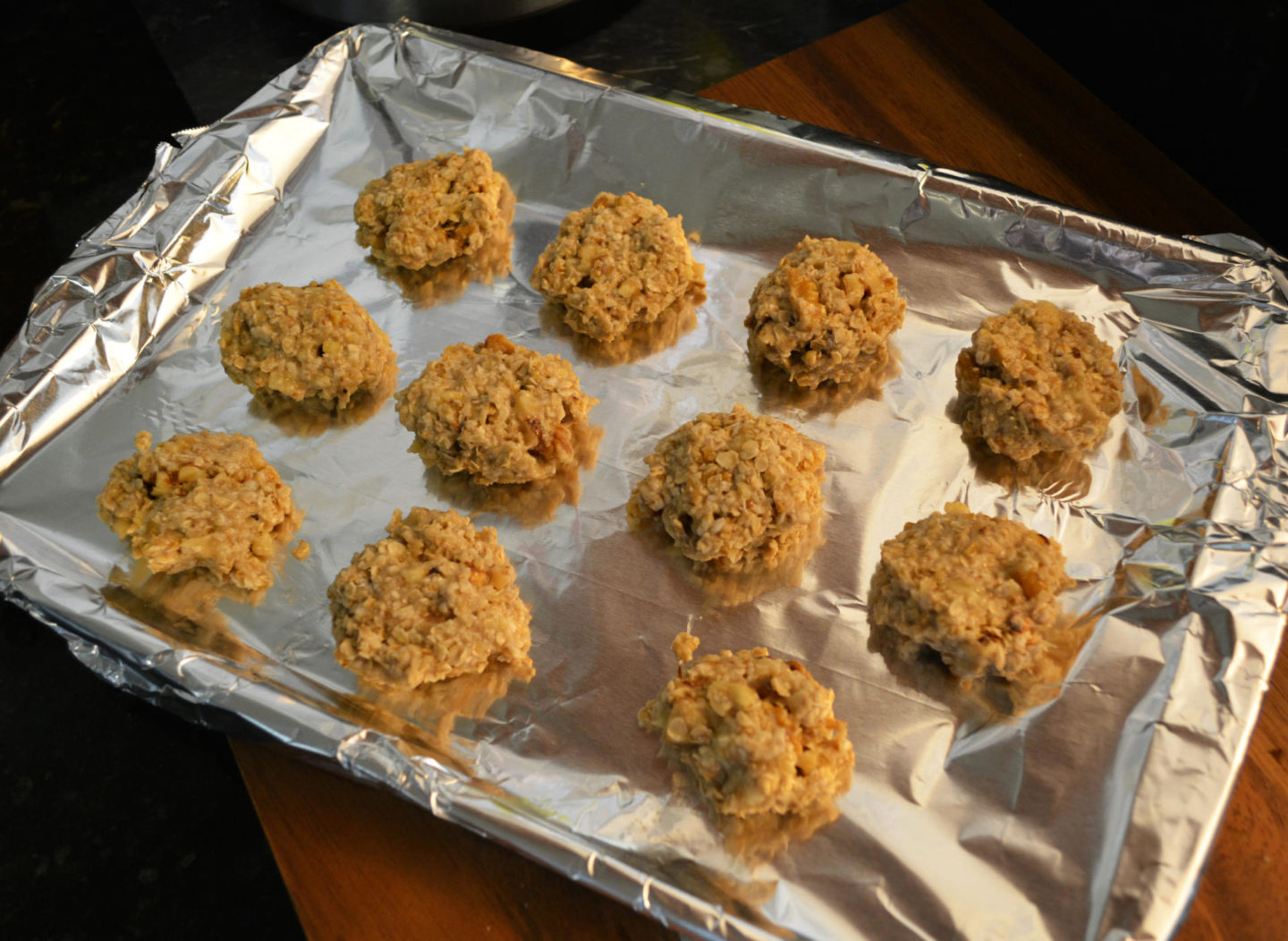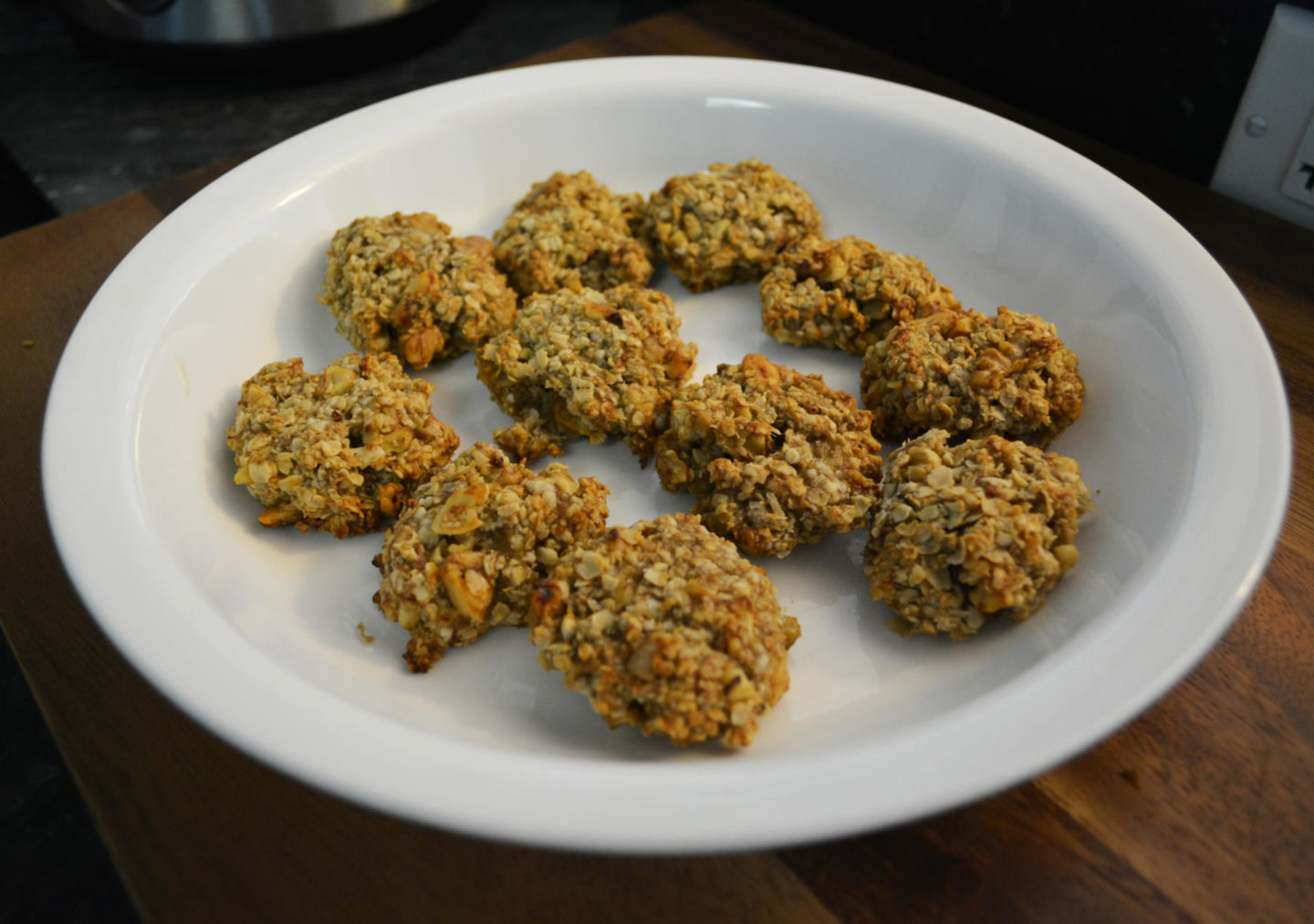 Peanut Butter Bites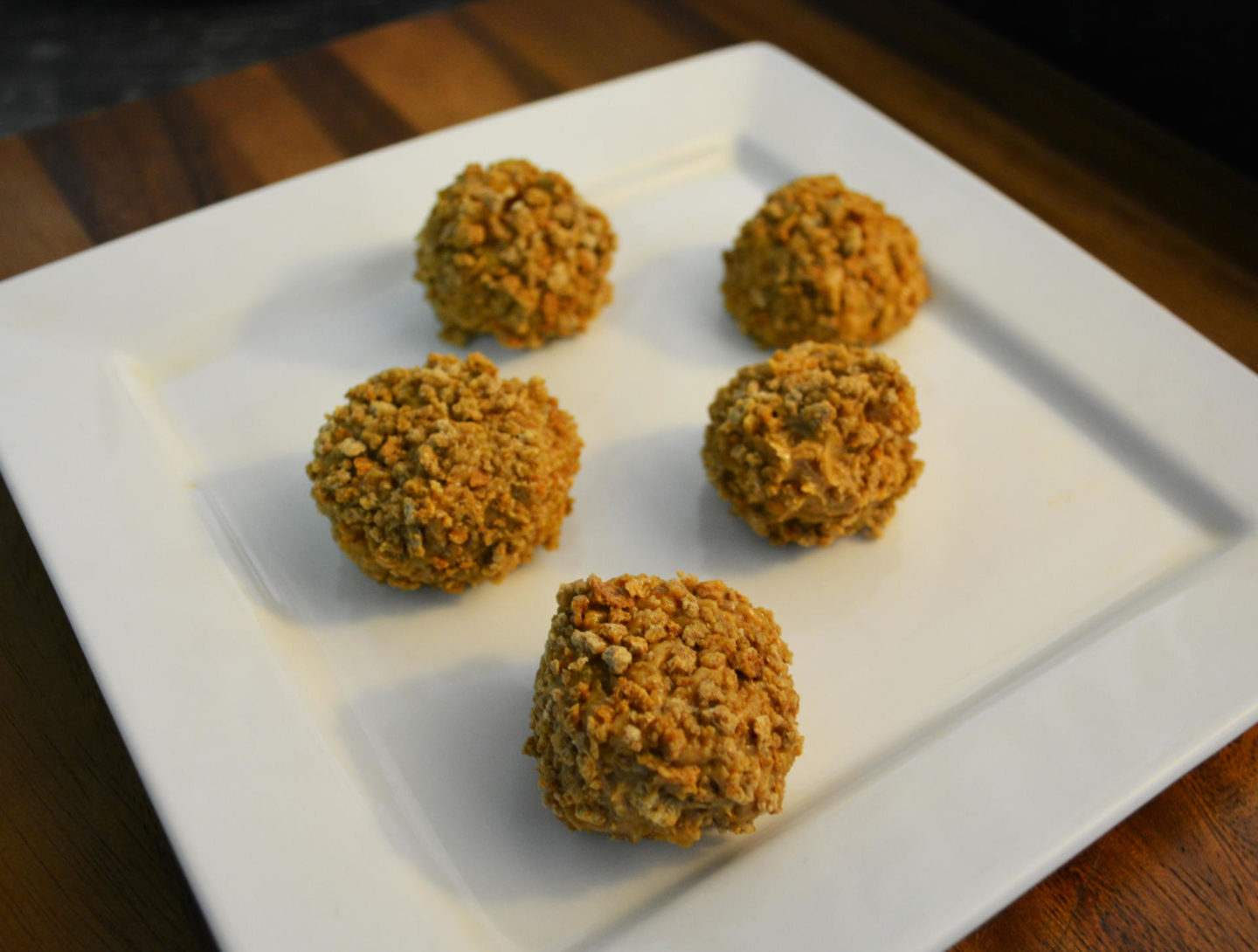 Ingredients
1/2 cup peanut butter (or almond butter if you prefer.)

1 cup of chopped walnuts

6 Tablespoon dried apricots (you may substitute with dried peaches or dates.)

1 Tablespoon honey

1 cup of granola or Grape-Nuts cereal
Preparation Time: 10 minutes
In a food processor finely chop the dried apricots and walnuts.

Add peanut butter and honey and mix together.

Shape mixture into 1 inch balls.

Roll in granola, cereal or coconut flakes.

Chill in refrigerator for a few hours.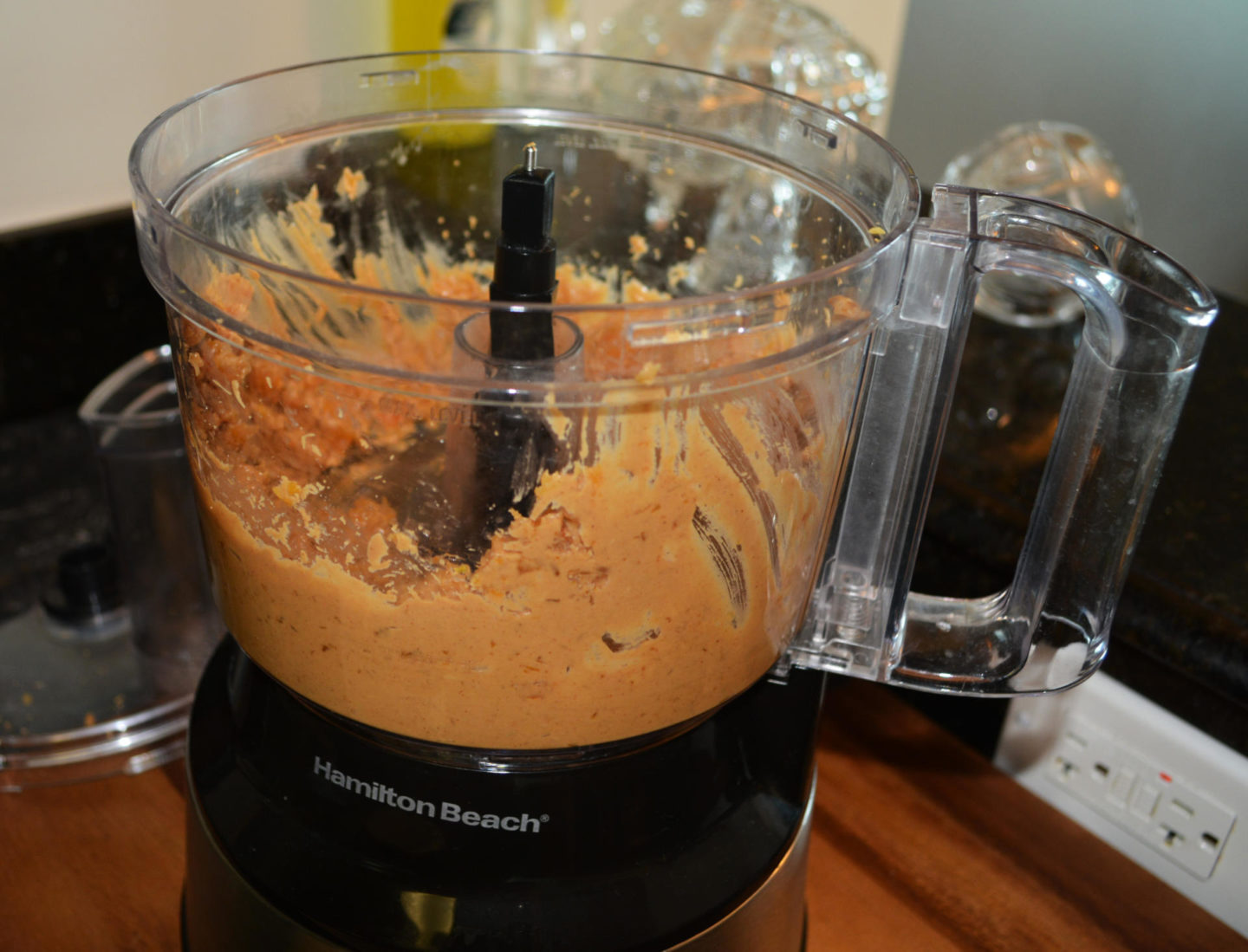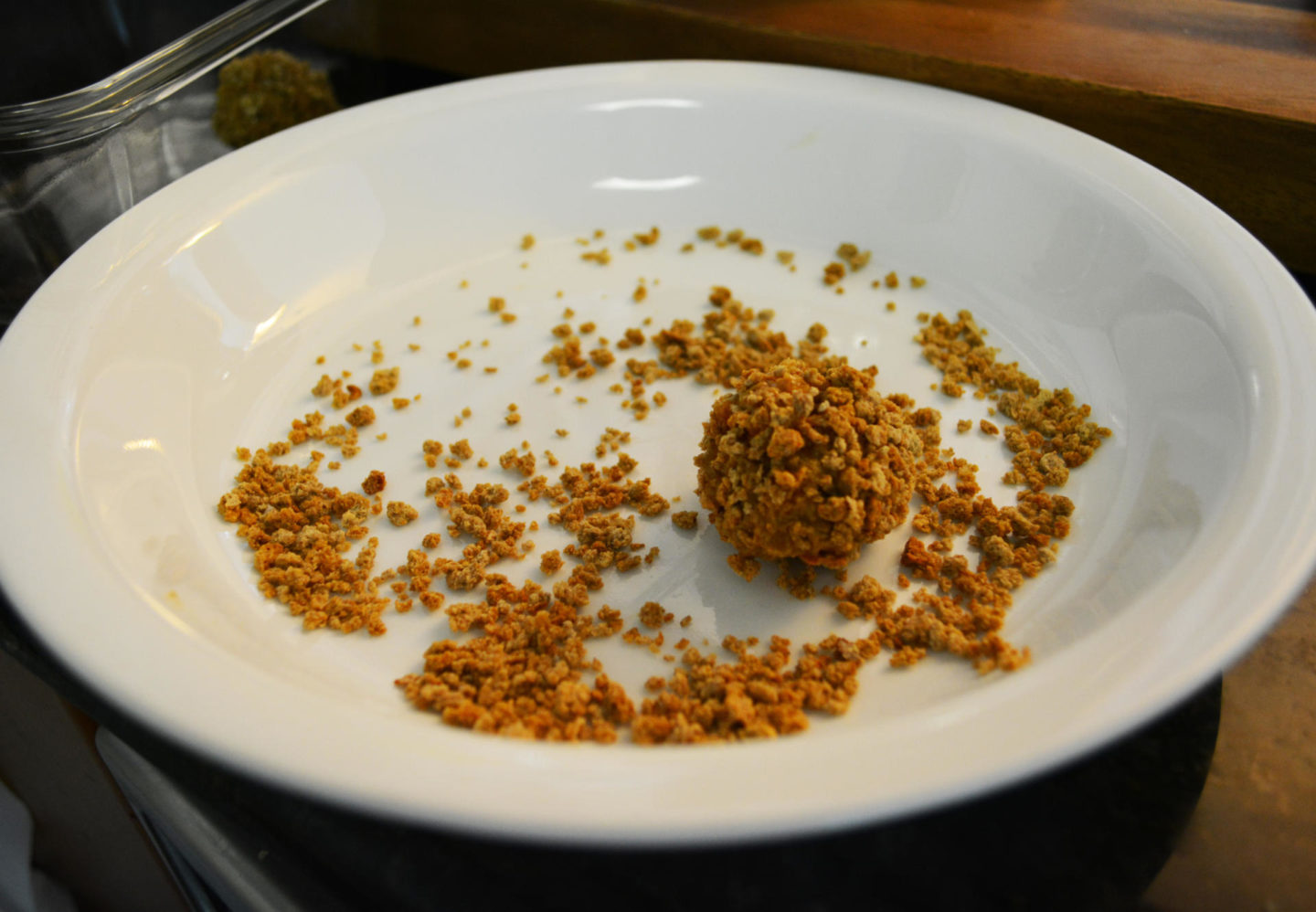 Enjoy!