Hot Fragrances for Cold Nights
There's nothing like a good fragrance. They make a lovely gift and it's a wonderful way to get acquainted with luxury brands without spending thousands of dollars. Here are my favorite scents for this time of year. Hopefully, I can give you some suggestions if you're looking for any last-minute gift ideas.
First up is Estée Lauder Sensuous Noir I've had this fragrance for years and it never disappoints. I call it Christmas in a bottle. The list of notes is never ending, it includes rose, jasmine, honey, vanilla, amber and more. Personally, I prefer strong fragrances. Sensuous Noir is not for the faint of heart but there's something warm and cozy about it. I picture myself by a fireplace eating marshmallows even though I live in Miami where there's no such thing as winter. Oh, the power of fragrance.

Another powerful fragrance is Tom Ford's Velvet Orchid.  It's absolutely gorgeous and I always get asked what perfume I'm wearing when I have this on. Velvet Orchid is a showstopper and the ad with Gigi Hadid is unforgettable. The notes are bergamot, rum, honey, velvet orchid accord, black orchid, and vanilla. The first time I sprayed it on I thought I was drunk, the rum is a bit overpowering but it smooths down to a sweet vanilla. It's luxurious and intoxicating. Velvet Orchid is expensive but the lasting power is tremendous. I always use this when I'm going to have a long day. It's the perfect scent for evenings or special occasions.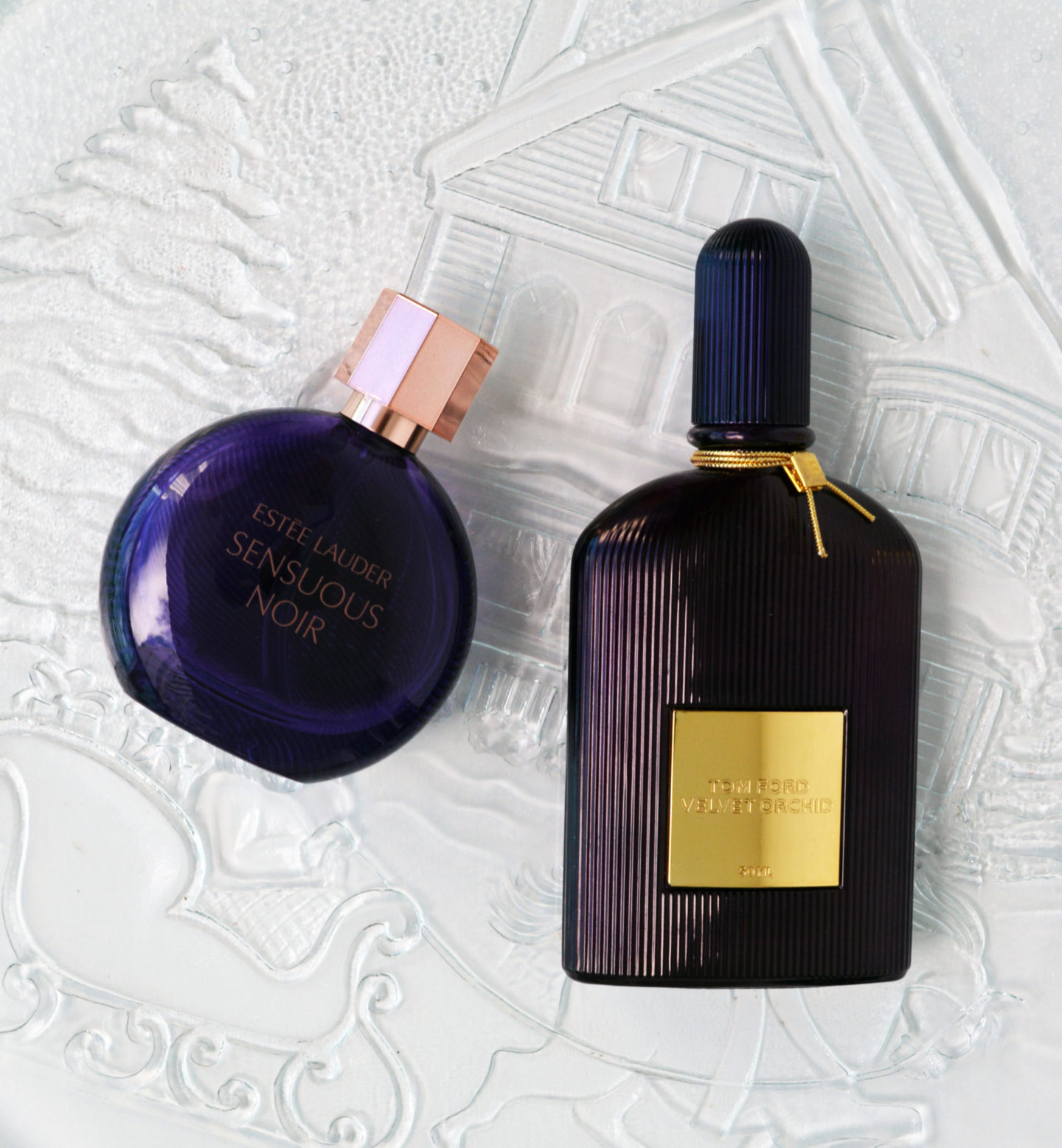 Youthful at any age
I have to admit I've never been a fan of Juicy Couture fragrances but they got me. I received a sample of Viva La Juicy Gold Couture and it was a done deal, I had to have it. The bottle is a bit of an eyesore but I don't care because the juice inside is heavenly. The notes are berries, honeysuckle, golden amber, caramel, and vanilla. Gold Couture is sweet and youthful. It would make a nice gift for a teen although I'm in my 30's and I love it. If I could describe it in one word it would be yummy. I warn you, it's addicting.

Jean Paul Gaultier Classique Intense The original Classique has been my signature scent for years and when they came out with this version I had to try it. Don't let the word Intense put you off. In fact, it's not intense at all. The notes include tiare, pomegranate, jasmine, rose, vanilla, and patchouli. It's feminine and alluring and there's a bubbly element to it like champagne. The gold bottle is a extravagant and it may be gaudy to some but I think it's beautiful. This was limited edition but I was able to find it on Amazon. If you can't get your hands on it, the original Classique is just as lovely. I highly recommend it.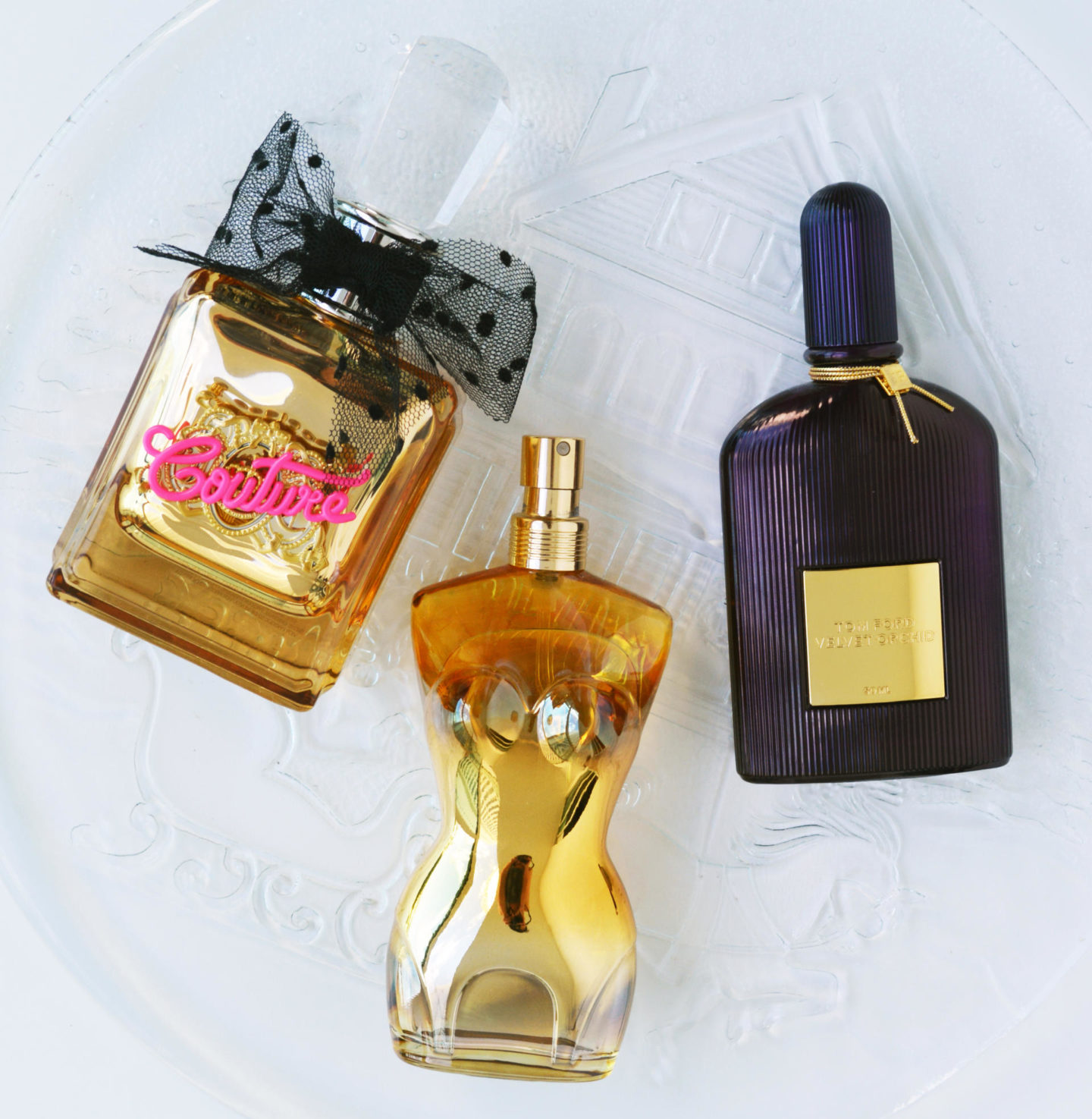 One for the Boys.. or Girls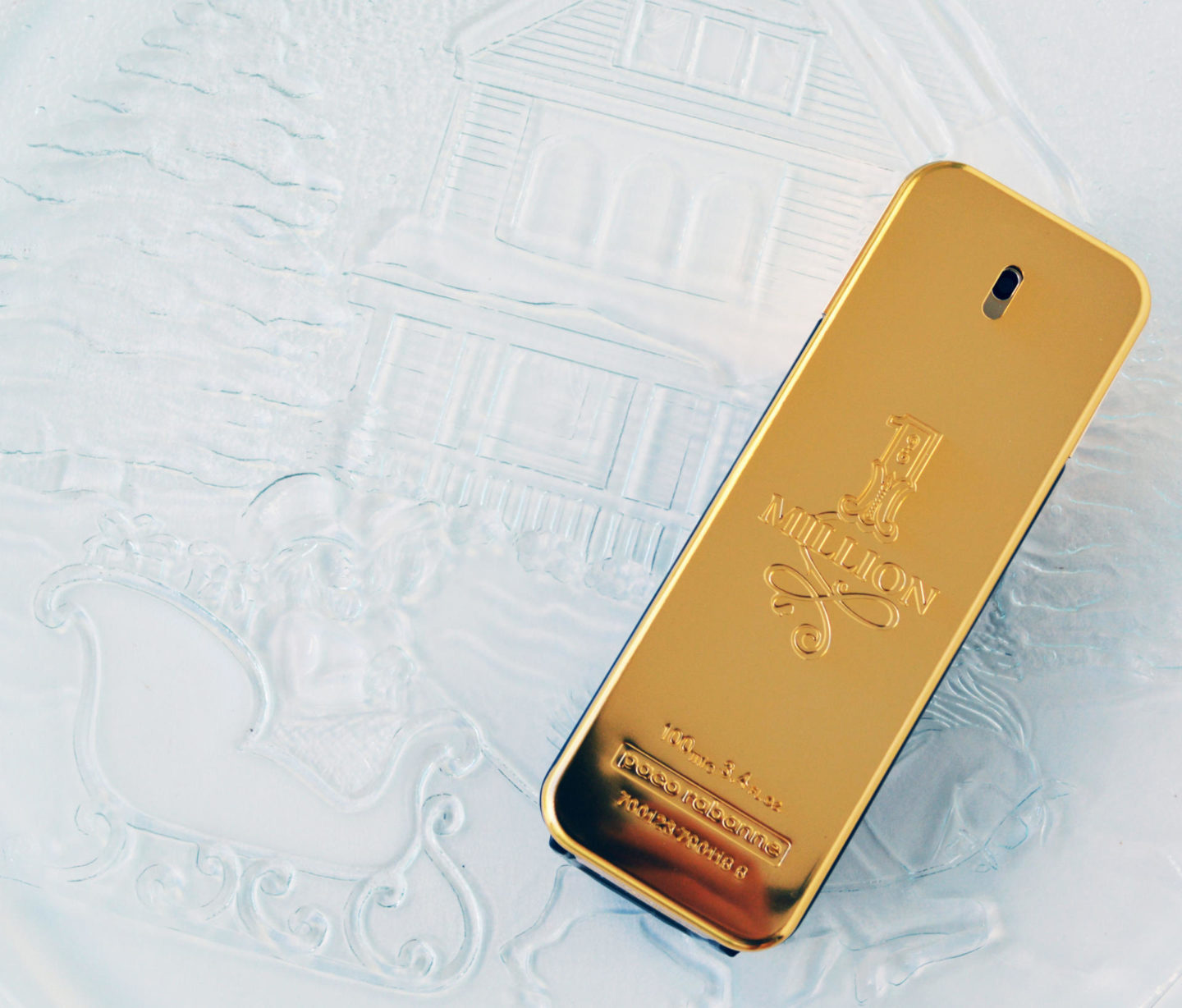 And Finally, Paco Rabanne 1 Million for Men. I thought I would include one for the boys. I have to admit, I like to spray this on myself every once in awhile. I have a fondness for masculine scents, my mom is the same way. To this day she still keeps a man's cologne in her collection, Opium Pour Homme. 1 Million is intense and exotic. The notes are blood mandarin, peppermint, rose absolute, cinnamon, leather, and amber. It's the kind of scent you don't want to over do because it can be overpowering. I love it because it's sweet and spicy, perfect for winter. 

Shop The Post