Some bits I picked up across the pond.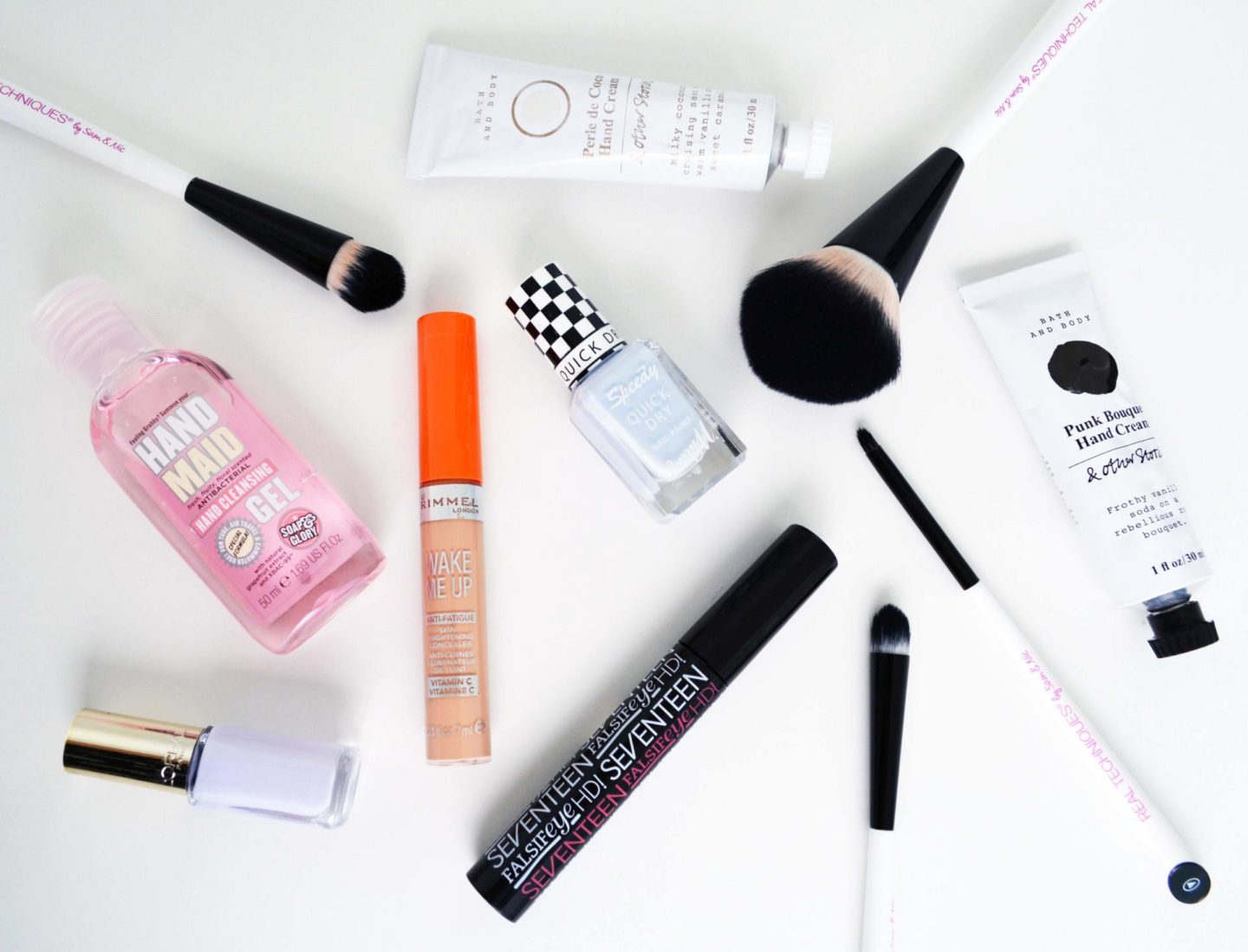 Hi guys! Today I want to share the items I bought while on vacation or holiday if you're from London, I prefer holiday. Whenever I'm in London I go a bit crazy in the drugstores. This time I managed to restrain myself and only purchased a few things but they're definitely worth mentioning. 
First, I stopped by Boots and picked up one of my favorite mascaras, the Seventeen Falsifeye HD Mascara (£6.99) This mascara is awesome! I talked about it in my All About Lashes post. It builds so much volume and because it's really black it gives great definition. I needed it back in my life. While there I picked two bottles of my favorite antibacterial gel, the Soap and Glory Hand Maid (£2.50) It's gentle and moisturizing and not as drying as other antibacs. I love the fresh, fruity scent.
In Superdrug, I purchased the Barry M Speedy Quick Dry Nail Paint in Eat My Dust (£2.99) It's a pretty pale blue perfect for summer. I also wanted to try the Rimmel Wake Me Up Concealer in Soft Beige (£5.49) so far I really like it.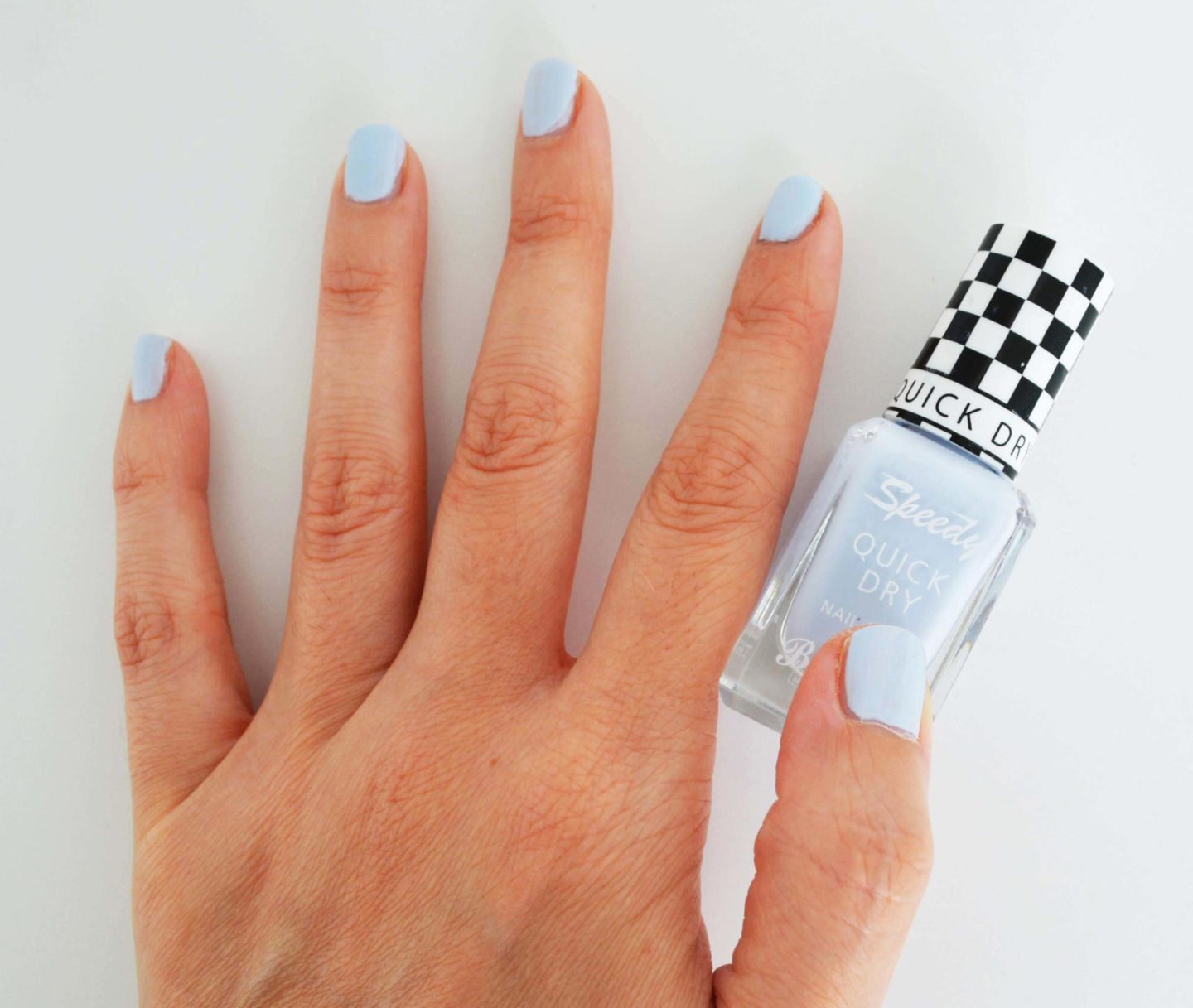 Real Techniques: The MultiTech Collection
I purchased the Real Techniques MultiTech Small Point Makeup Brush Set (£29.99) and the MultiTech Large Point Makeup Brush (£15.99) These are exclusive to Superdrug. I'm so excited to finally have them and thought I give you a quick review.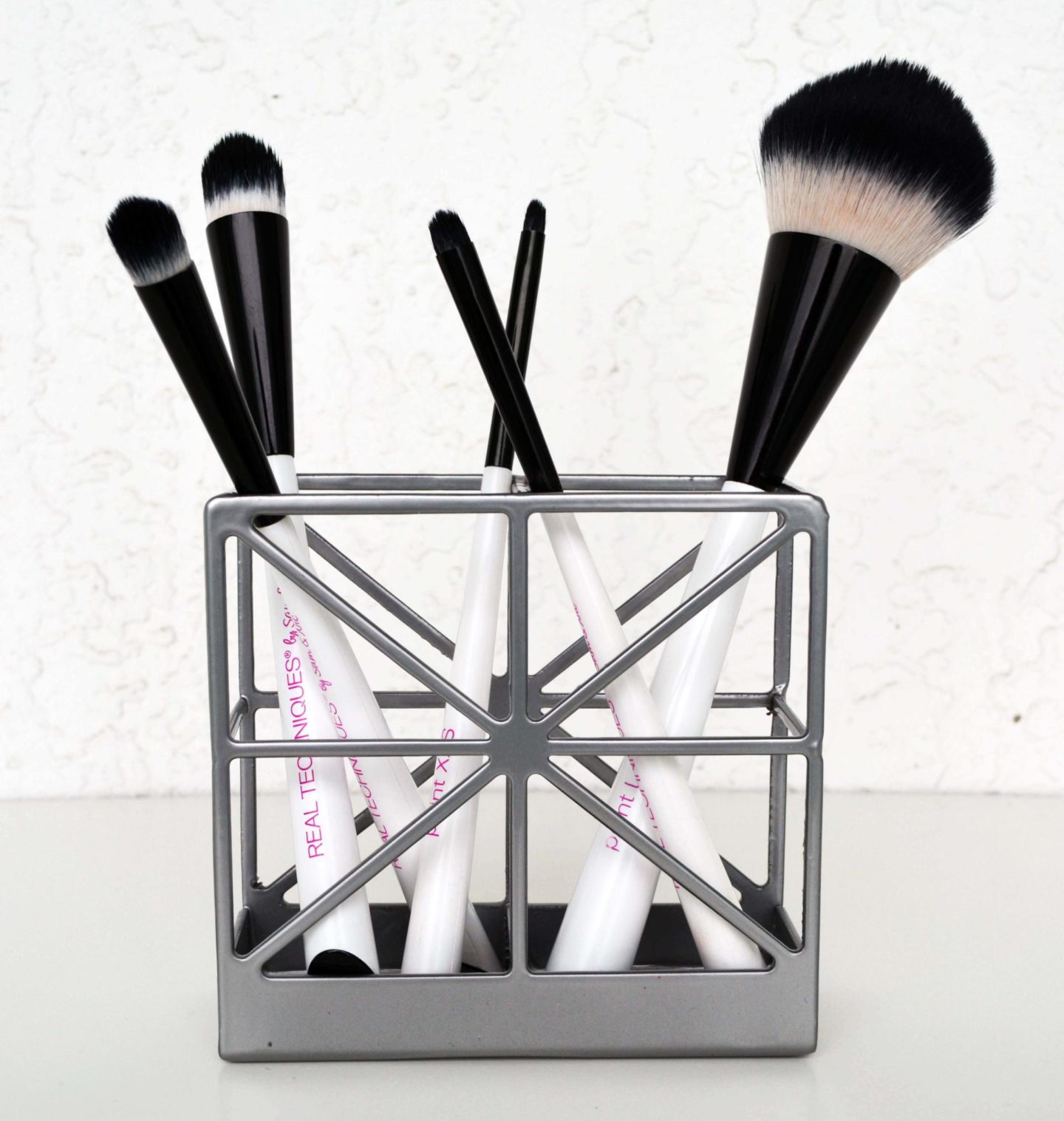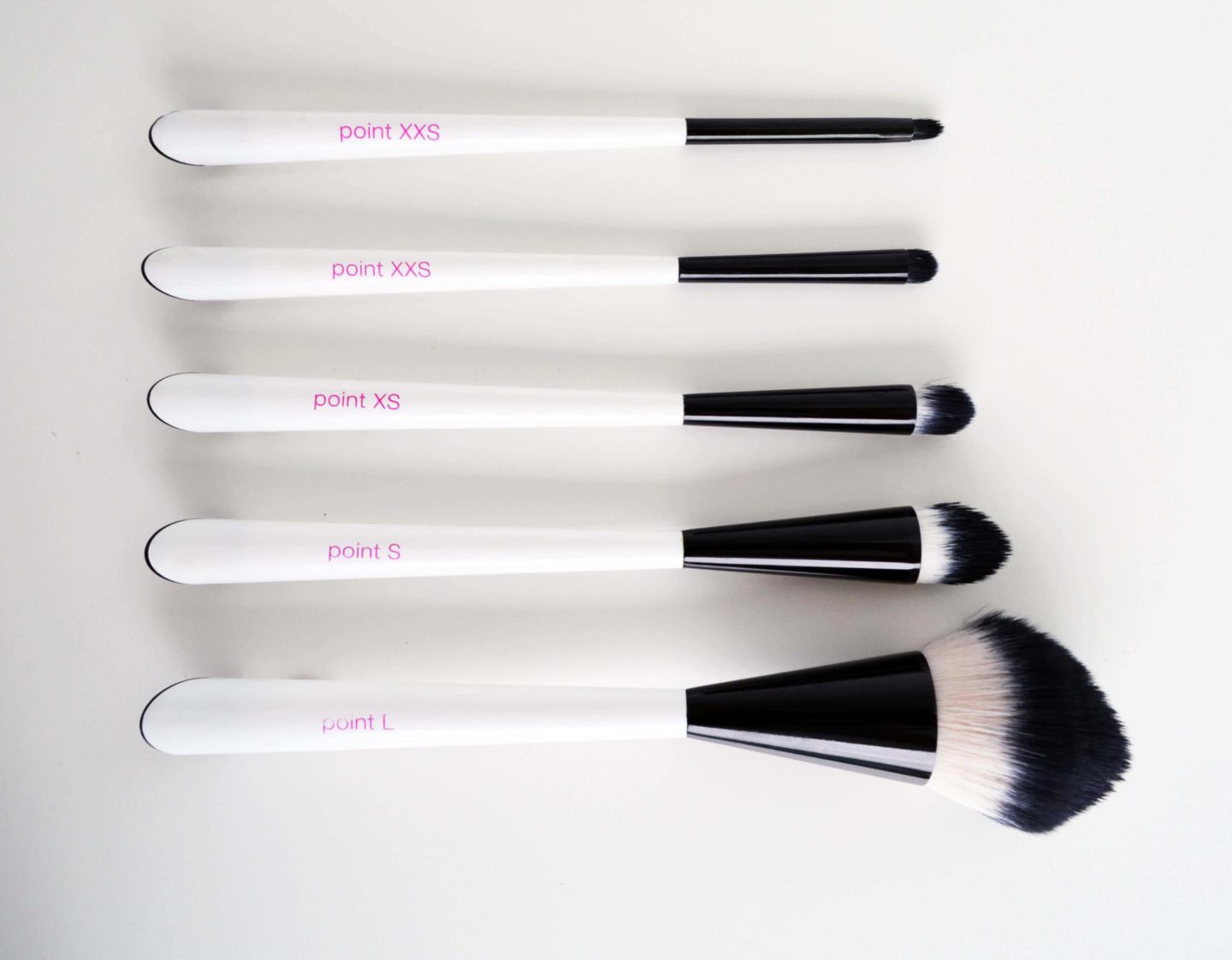 First Impressions
Aesthetically I love the design of these brushes. I adore the black and white color; it's simple but chic and modern. Personally, I prefer these to the colors of the original set of brushes. However, I don't think these are as sturdy. The handles are lightweight and the material doesn't seem as durable in comparison to their core collection but I do find them comfortable to hold.

In terms of performance, the bristles are very soft. These pick up product wonderfully. There's no shedding and they wash beautifully. I wish the ferrules were pinched in the two smaller point brushes but overall I'm happy with them. 
Note in the photo, the smallest brush should be labeled Point XXXS. There's a misprint on the handle.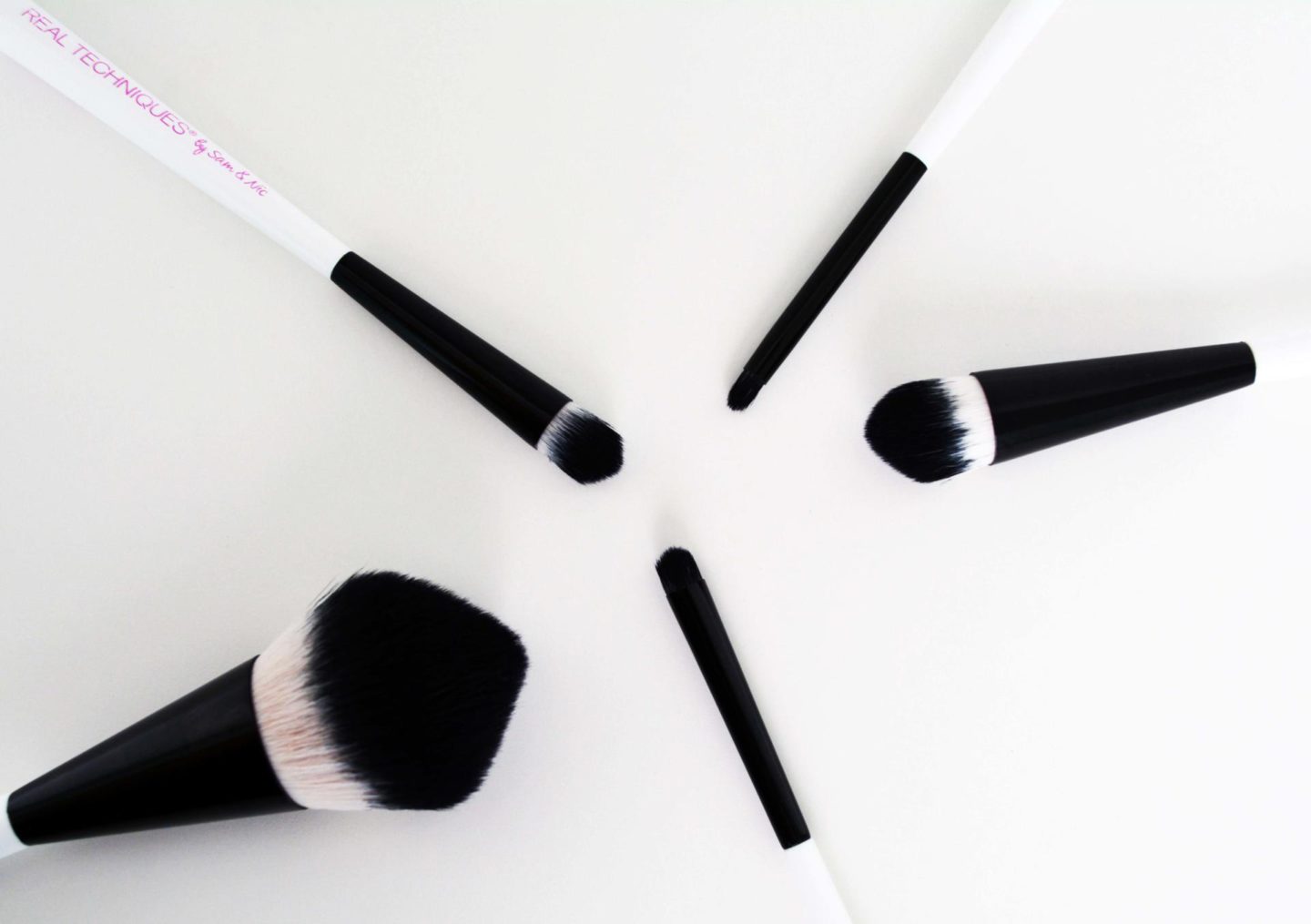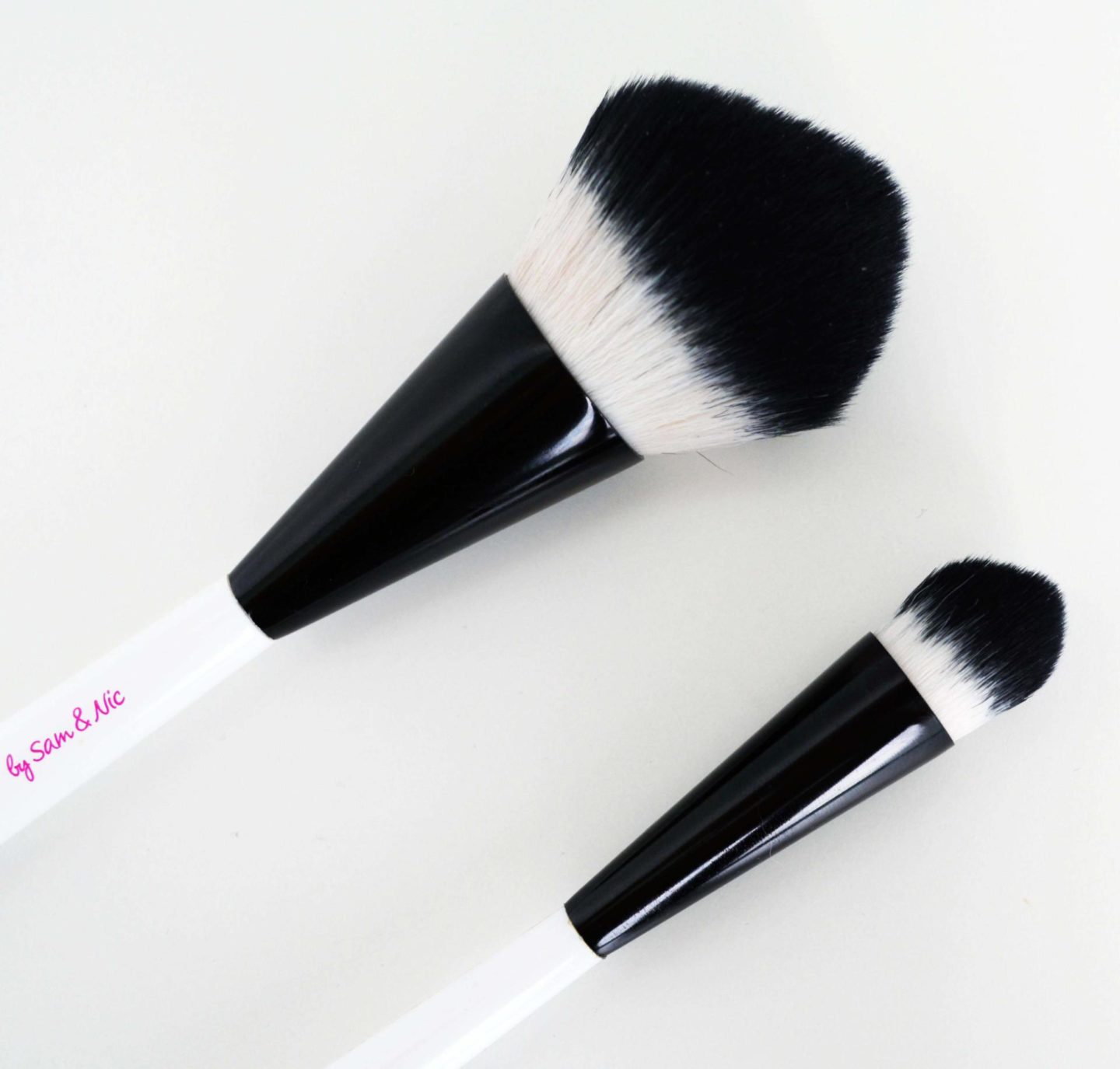 My favorites
I love the Point L for powder, blush, and bronzer. If you're concerned with brushes picking up too much product or if you have trouble blending and your bronzer or highlight is not looking even, this brush is for you. And don't let the size fool you, it's a large brush but you still get precision where you need it.
The Point S can be used for concealer, contour or highlighter but I love using it for eyeshadow. I think some may be put off using it for eyes because of the size, but because it's tapered you can still get precision. It blends shadow beautifully and it's great for buffing out cream eye shadow too.
The Point XS is wonderful if you have trouble placing eyeshadow in the outer corners. This brush will do the work for you, the size fits perfectly into my outer v making placement and blending so much easier. It's ideal for achieving a flawless eye look.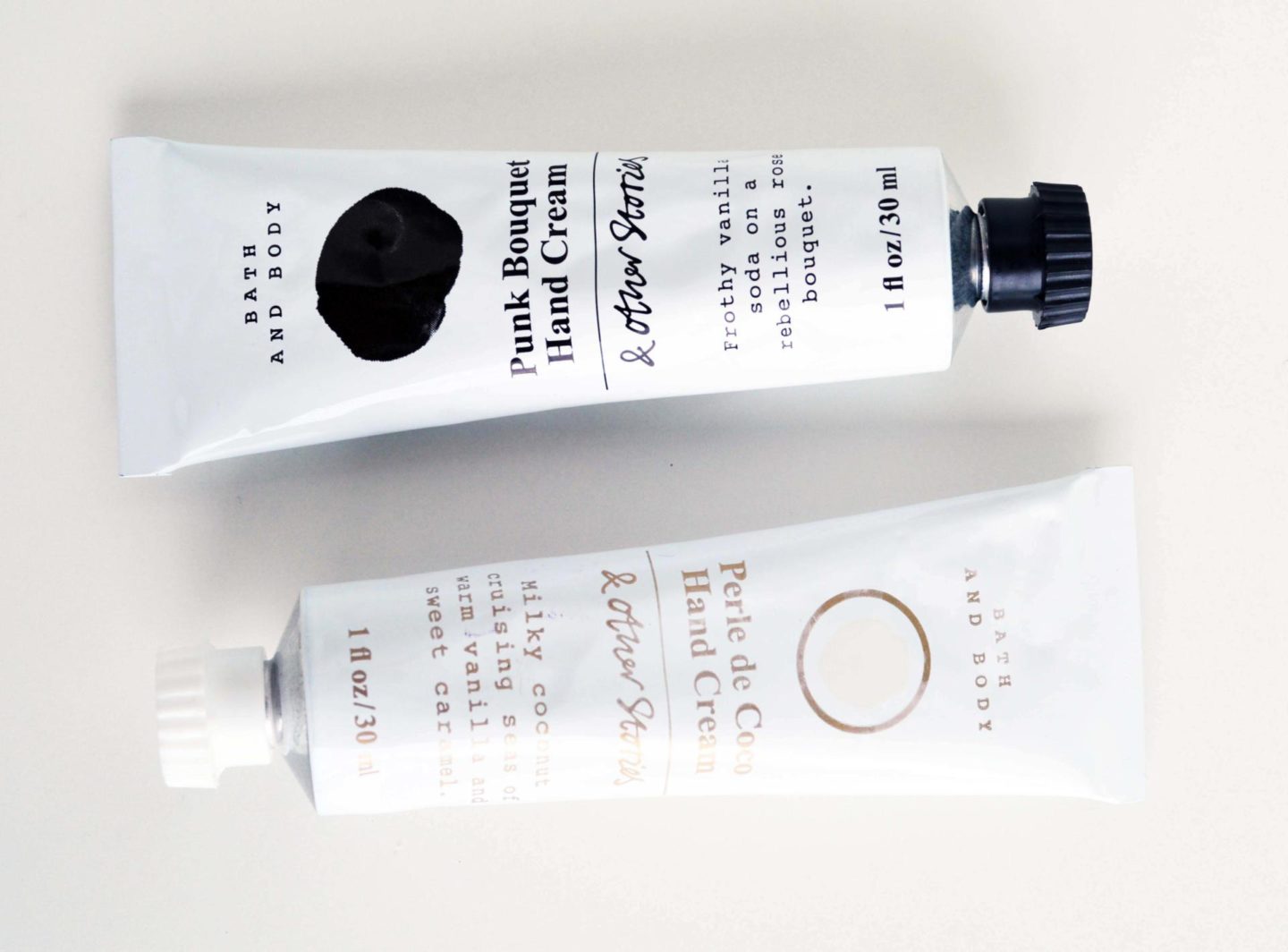 While in London I stopped by & Other Stories and purchased a few jewelry pieces. I plan on sharing them in separate haul but I also bought two mini hand lotions in Punk Bouquet and Perle de Coco.
They contain Shea Butter, Macadamia Seed Oil, and Sweet Almond Oil. I'm hooked, they leave my hands so soft. These are perfect to toss in your bag for on the go, I want more!

Have you bought any new products recently? Leave them down in a comment so we can chat!