Loving the little things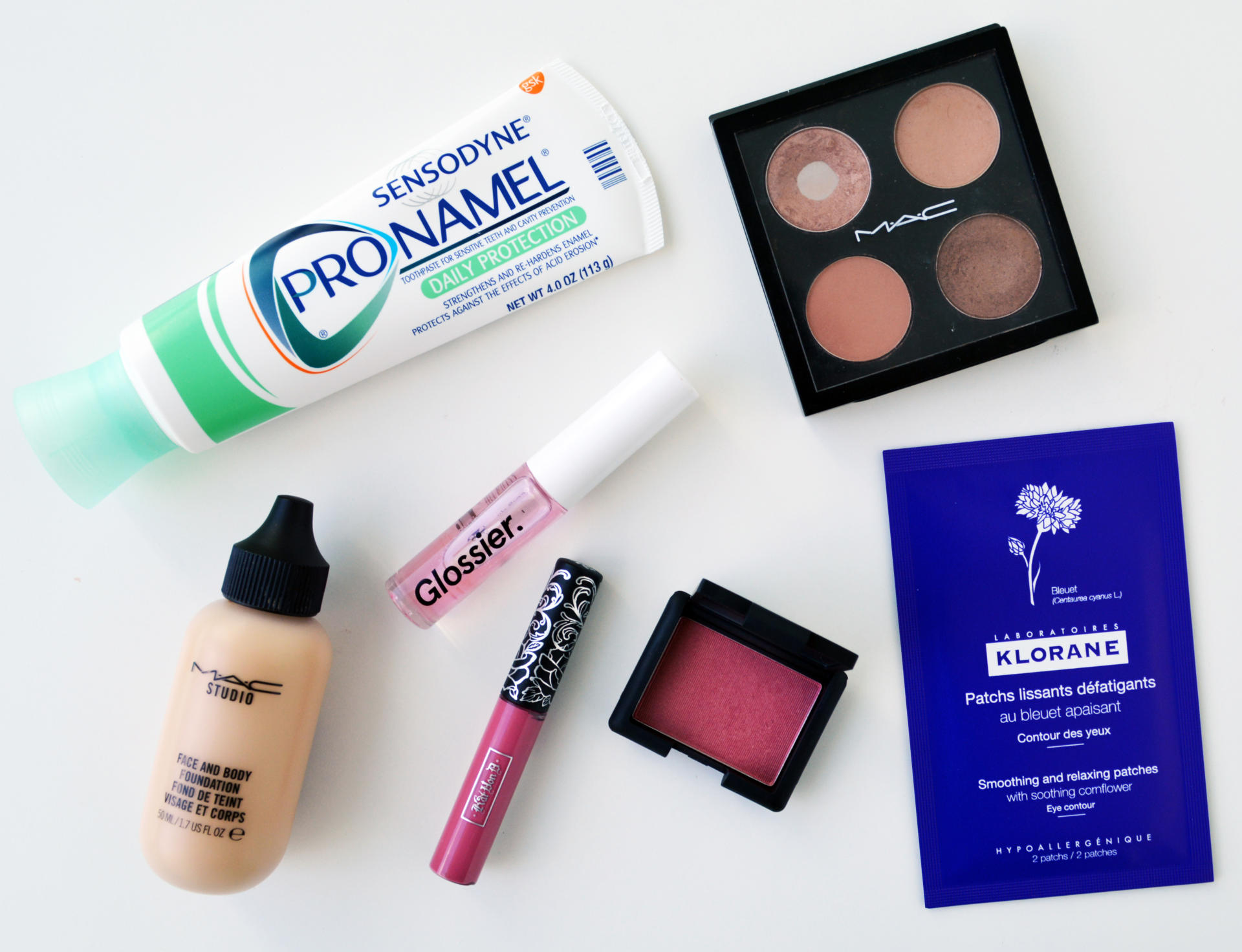 It's December, and it's time for November favorites! I can't believe I'm already preparing to write a Best of 2017 post. Time flies! Today I'm going to talk about the products I've used the most this past month. Surprisingly, I don't have that many favorites, but I've been blown away by these few items. Let's begin! 
For skincare, I've been loving the Klorane Smoothing and Relaxing Patches with Soothing Cornflower. I remember trying a sample and liking them, so I purchased a box last month. My eyes were looking tired and puffy and in need of some love. These patches did the trick; they're so cooling and hydrating. I would recommend them to anyone with dry or sensitive skin.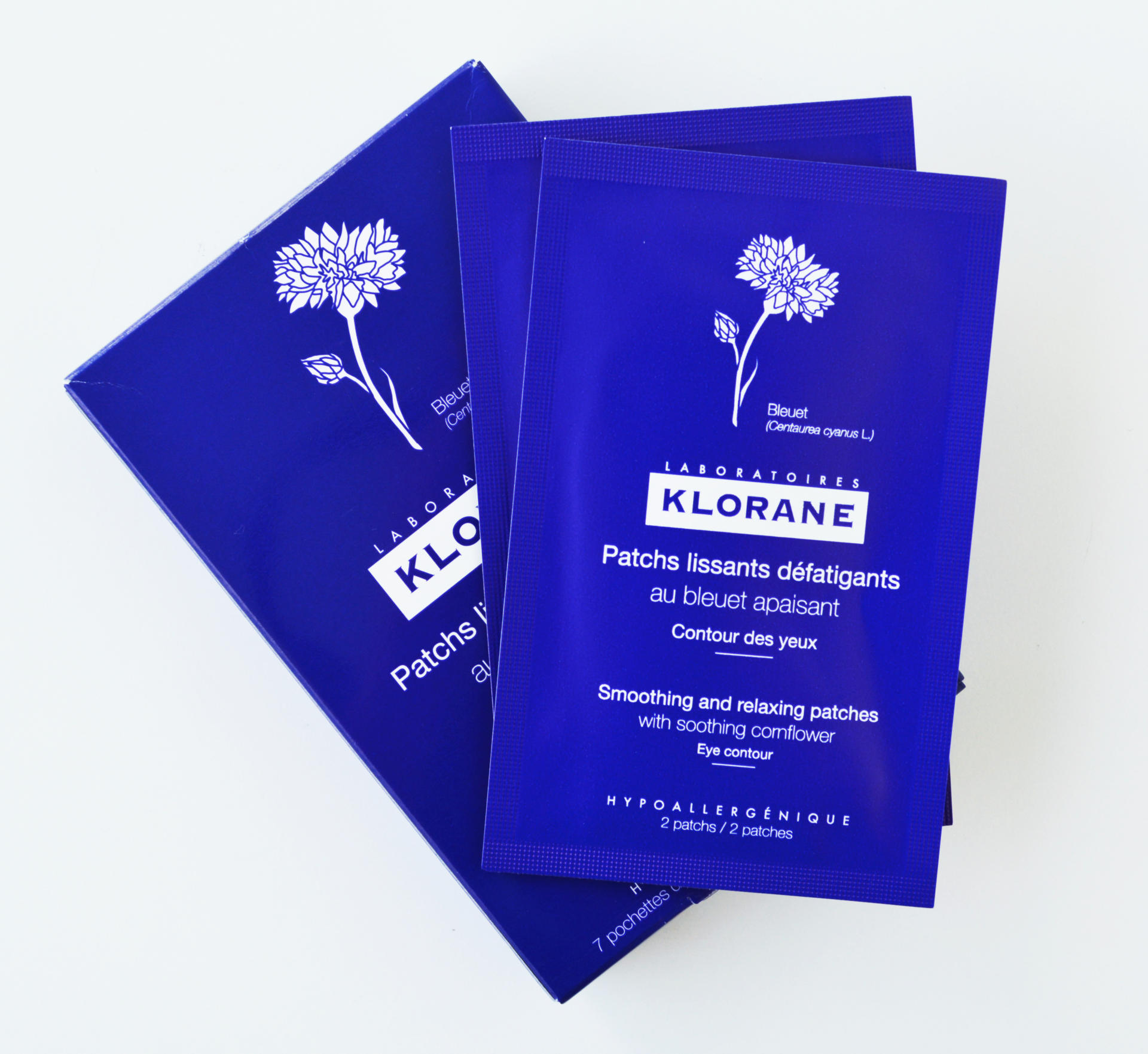 The Best Lip Combo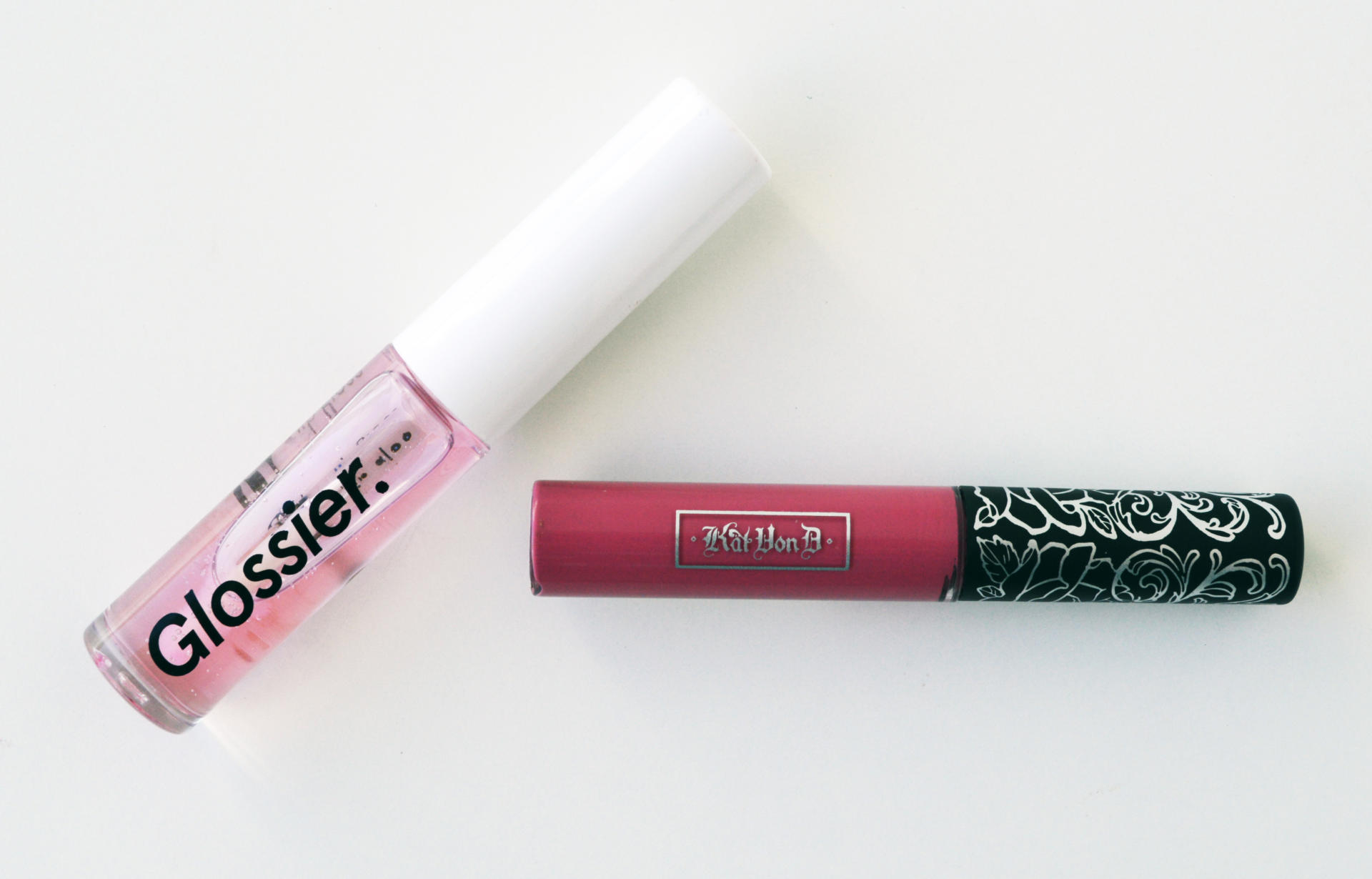 In an effort to not buy makeup this month (total fail BTW), I shopped my stash and found this sample of Kat Von D Everlasting Liquid Lipstick in Lovesick. This was a 100 point perk at Sephora, I put it away and didn't use it until recently. I love it; it's been on my lips all month. Lovesick is a gorgeous pink with a hint mauve. I've been wearing it on my nights out. Lately, I've been topping it with Glossier Lip Gloss and oh wow! It's a match made in heaven. Give it a try; you won't be sorry. 
Another miniature that's won my heart is NARS Blush in Goulue. It's a warm berry with gold shimmer. It's such a beautiful shade and brings a lovely warmth to the cheeks. I can't get enough of it, and I want the full size.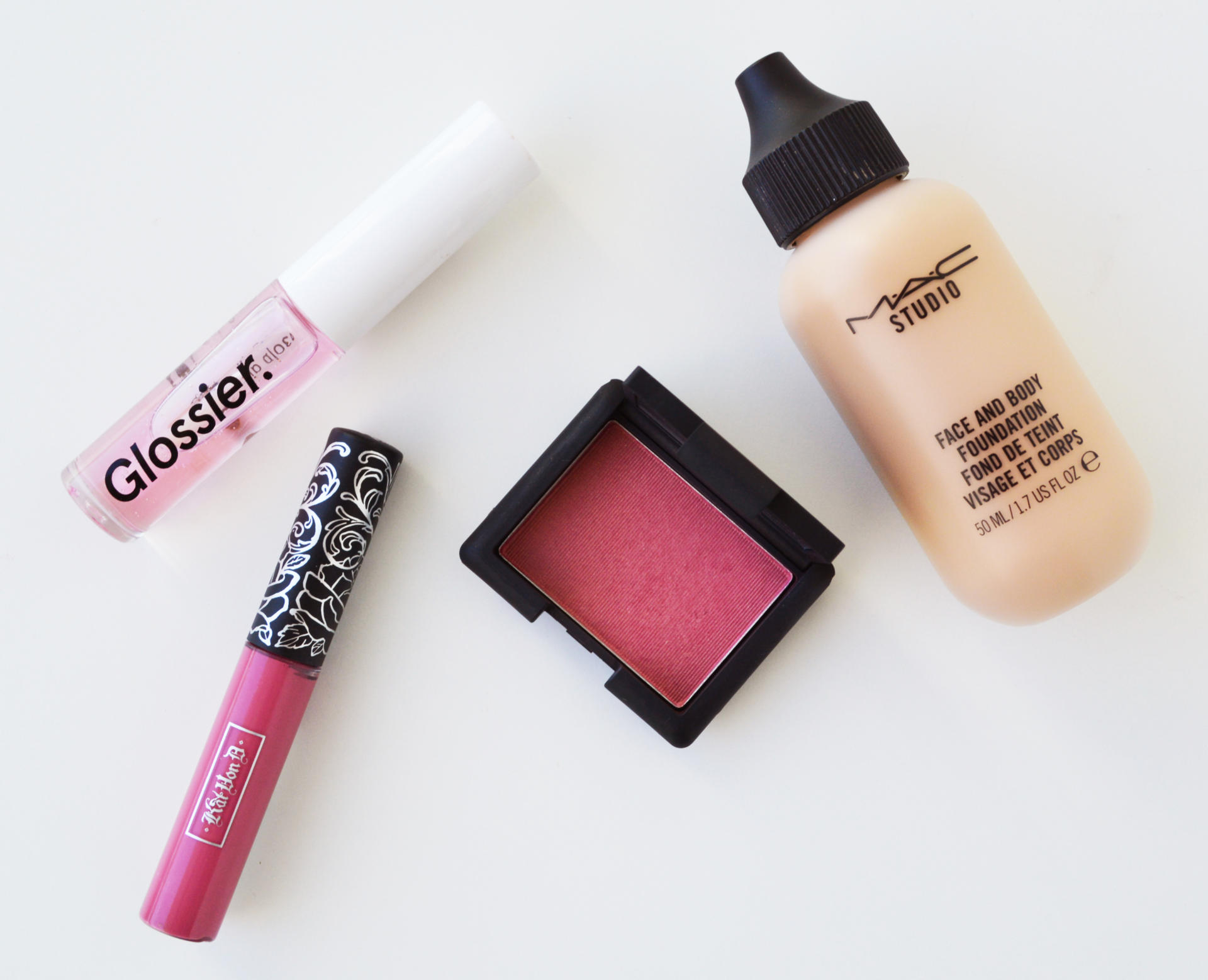 GoldenEyes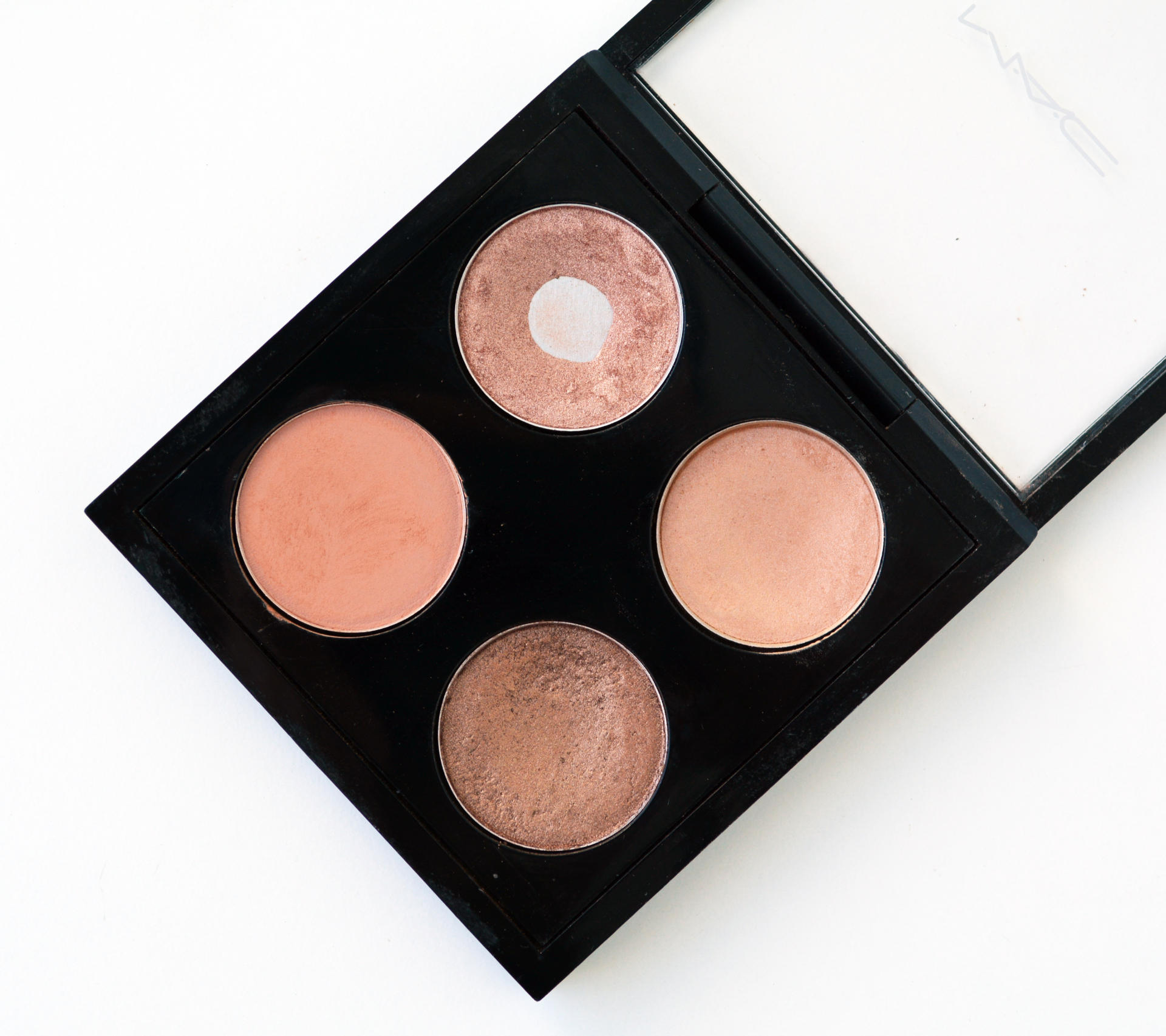 I've been using my MAC Quad of golden brown shades non-stop. These are the colors I use when I don't have a lot of time and want to put together a quick eye look. They're perfect for everyday. I have Woodwinked, my ultimate favorite MAC eye shadow. It's the perfect warm gold shade, I use one swipe on the lids and done. All That Glitters, a beautiful light gold beige and an old favorite among beauty bloggers. Soft Brown is the perfect crease color that brings it all together. Modelette is the forth shade; it's a shimmery light brown. Unfortunately, it's been discontinued. 
Another MAC makeup item I'm loving is Face and Body Foundation. I have the shade C2 which is a bit light for me but still works well on my skin tone. I love this foundation because it's lightweight, I would say it's one step up from a tinted moisturizer. It can be built up to a good medium coverage, but it never feels heavy or look cakey. It's dewy and hydrating. I recommend it if you have dry skin like me.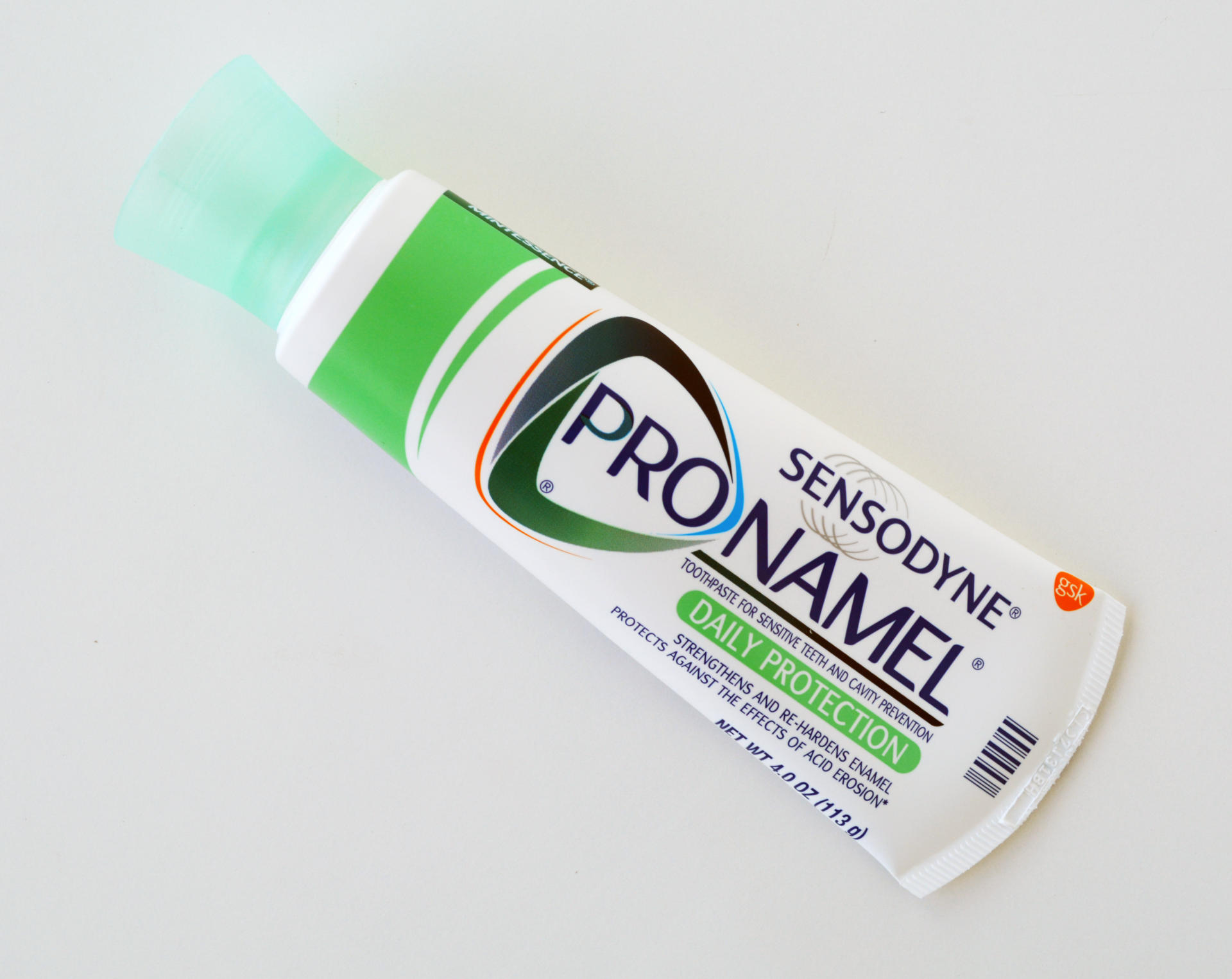 I have to thank LisaLisaD1 because she always talks about this toothpaste. It's the Sensodyne Pronamel Mint Essence Toothpaste. I purchased it because my teeth were feeling a little sensitive the past two months. I remember Lisa saying this was her favorite toothpaste so I gave it a try and I really like it. It claims to strengthen and protect enamel. It also re-hardens enamel, and that sold me. I love the flavor, and it's gentle on my teeth. I will definitely repurchase it. 
What products are you loving this month? Any new makeup buys? Leave them in a comment! 
Shop the Post