Bring on the chocolate
October is my favorite month of the year. It's the month I binge on candy and horror movies, what's not to love? I have some lip favorites, a perfume, and two chocolate bars! Let's jump in and get started.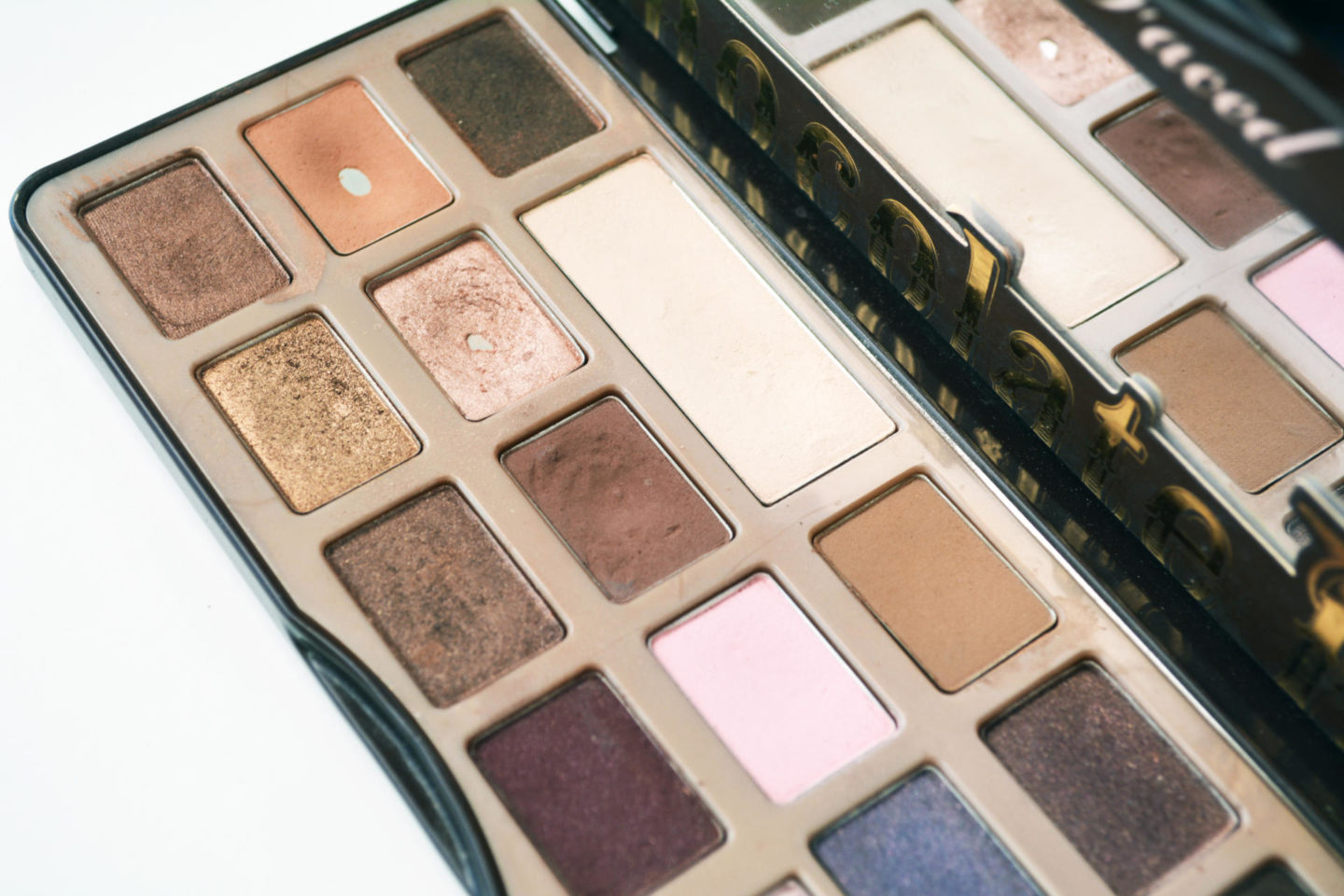 First up, the Too Faced Chocolate Bar Eye Palette ($49.00) specifically the shades White Chocolate, Creme Brule, Marzipan, Salted Caramel and Semi-Sweet. These shades are gorgeous and perfect for an everyday look. Too Faced eyeshadows are super pigmented; the finish is lovely and the longevity is great too. There are shades I never wear like Strawberry Bon Bon, Candied Violet, and Amaretto, they just don't work for me but overall I really enjoy this palette and actually prefer it to the infamous Urban Decay Naked Palette. Oh and it smells like chocolate, sold.

A rediscovery
The Sigma F86 Tapered Kabuki Brush ($25.00) This brush has been in my collection for years but I put it on the back burner when I purchased the Beauty Blender. This month I started using it again and I'm in love. I almost forgot how good this brush is. The quality is phenomenal, the bristles are synthetic so it doesn't absorb as much product. It's also a very dense brush therefore it blends and buffs flawlessly. I also love that it's tapered, it's perfect for under the eyes and around the nose and it's so soft. If you thinking of investing in a foundation brush I highly recommend the Sigma F86.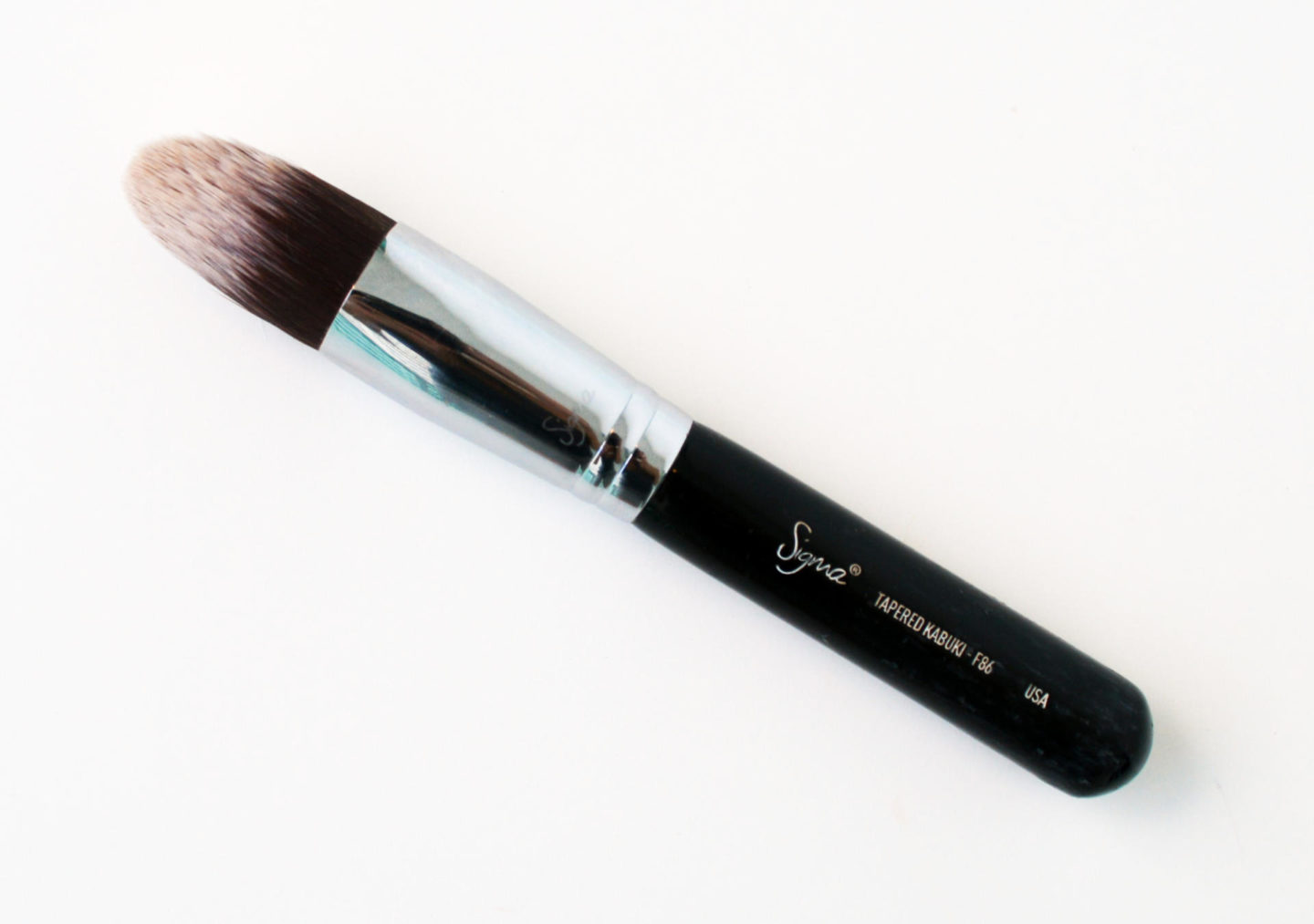 Some Coffee and Chai
Yves Saint Laurent Black Opium (1.6oz/$90.00) I always bring out this fragrance this time of year. It's such a warm and cozy scent. The notes include pink pepper, pear, cedarwood, patchouli, vanilla, and coffee. Black Opium is deep and sexy but not so strong that it can't be worn in the daytime. I use it daily whether I'm in the office or in the gallery, I love it. My mom has been wearing the original Opium for years along with Guerlain's Shalimar. This is a nice alternative if you find the original too intense.
Next the Smashbox Be Legendary Lipstick in Chai (0.10oz/$21.00) This is such a great lipstick fall. Smashbox describes it as yellow nude cream, which doesn't sound too attractive but it's stunning. This is a satin finish and it adds a shine to the lips. The name is accurate; it's a warm chai tea, pumpkin spice type of color. I think this would work well on all skin tones. If you're looking for a lip liner that pairs nicely with this lipstick try MAC Stripdown or Cork.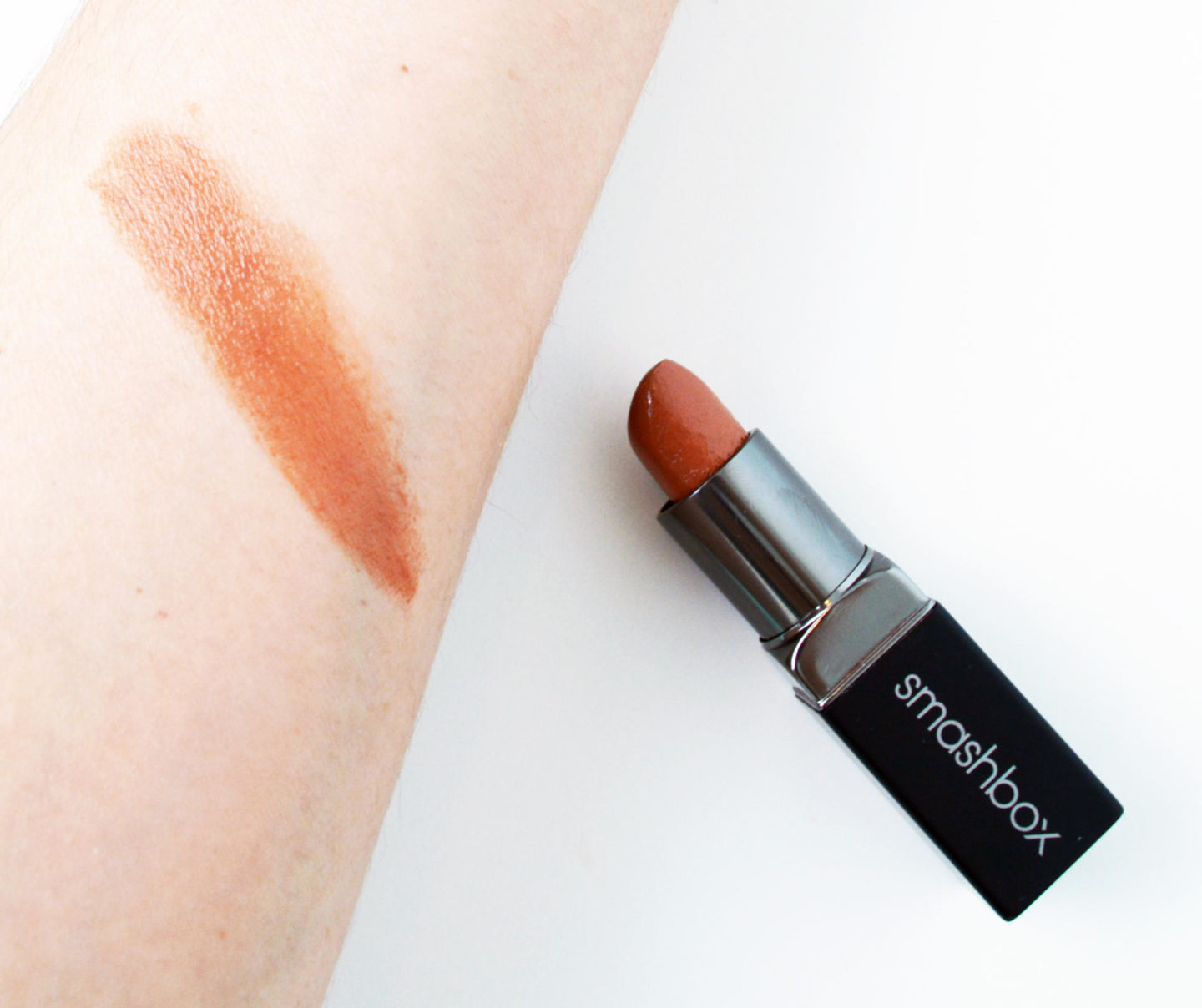 Two from Stila
First, the Convertible Color in Peony (0.15oz/$25.00) Stila describes this as a Brownish Rose but it's more of petal pink to me. I just dot it on my cheeks and blend it out with a brush. This gives a gorgeous, healthy flush to the cheeks. It's a multipurpose product; you can use it as a lipstick or a blush. I mostly use it as a blush. It's the perfect compact for on the go. Stila did a fantastic job on the formula; it's creamy and moisturizing and lasts all day.
The Stay All Day Liquid Lipstick in Caramello (0.10oz/$24.00) I have to admit I'm not a big fan of liquid lipsticks. I've tried a few and they're just too drying. However, the formula is incredible. It stays on all day, it's not drying or crumble throughout the day. I really like how it wears off and the color is beautiful. This has been on my lips this entire month.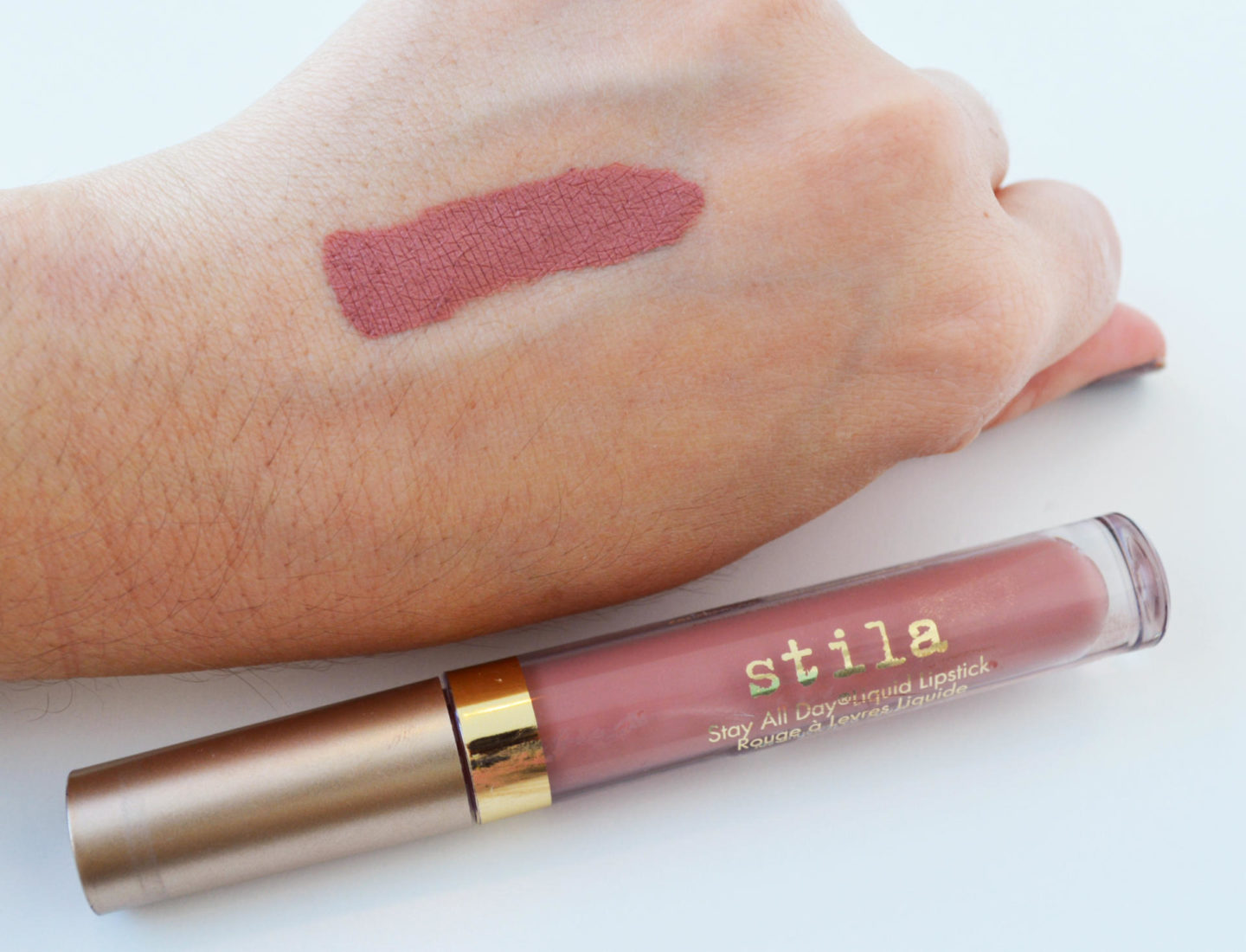 And finally, because I've been eating chocolate and candy all month long, I thought I would include my very first food favorite. The Godiva Milk Chocolate Salted Caramel, you guys need to try this. It's milk chocolate with caramelized toffee pieces and a hint of sea salt. I can't keep it in the house because I'll eat it in one sitting. It's heavenly. 
So those are my October Favorites, please leave some of your faves down in a comment!