Yes, I'm still binging on leftover candy…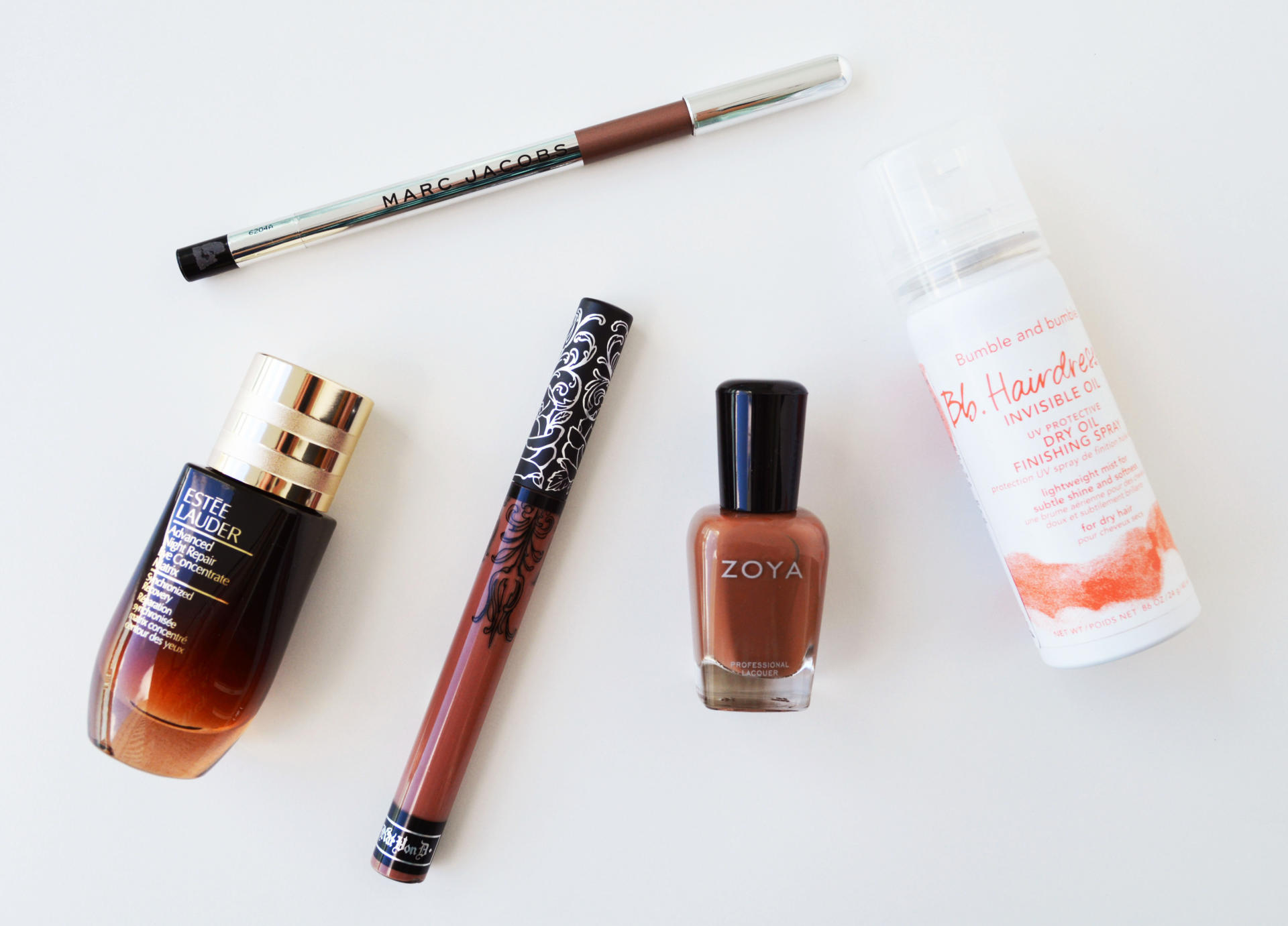 I love October; it's always been my favorite month. This month I kept my favorites to a minimum. I have a makeup rediscovery, a killer hair product, and a new obsession for Zoya nail polishes. Oh, and the best part of October, all my favorite tv shows are back! More on that later. 
Chocolaty nails
I'm having a bit of a love affair with Zoya polishes recently. I talked about Debbie in my Fall Edit but forgot to mention Chanelle (0.5oz /$10.00). It's described as a toasted almond cream; it looks exactly like melted chocolate. It's not too dark; it's wearable but unique. This shade goes with any outfit from a dress to a chunky sweater with blue jeans. I'm impressed with the formulation too; it's nice and opaque.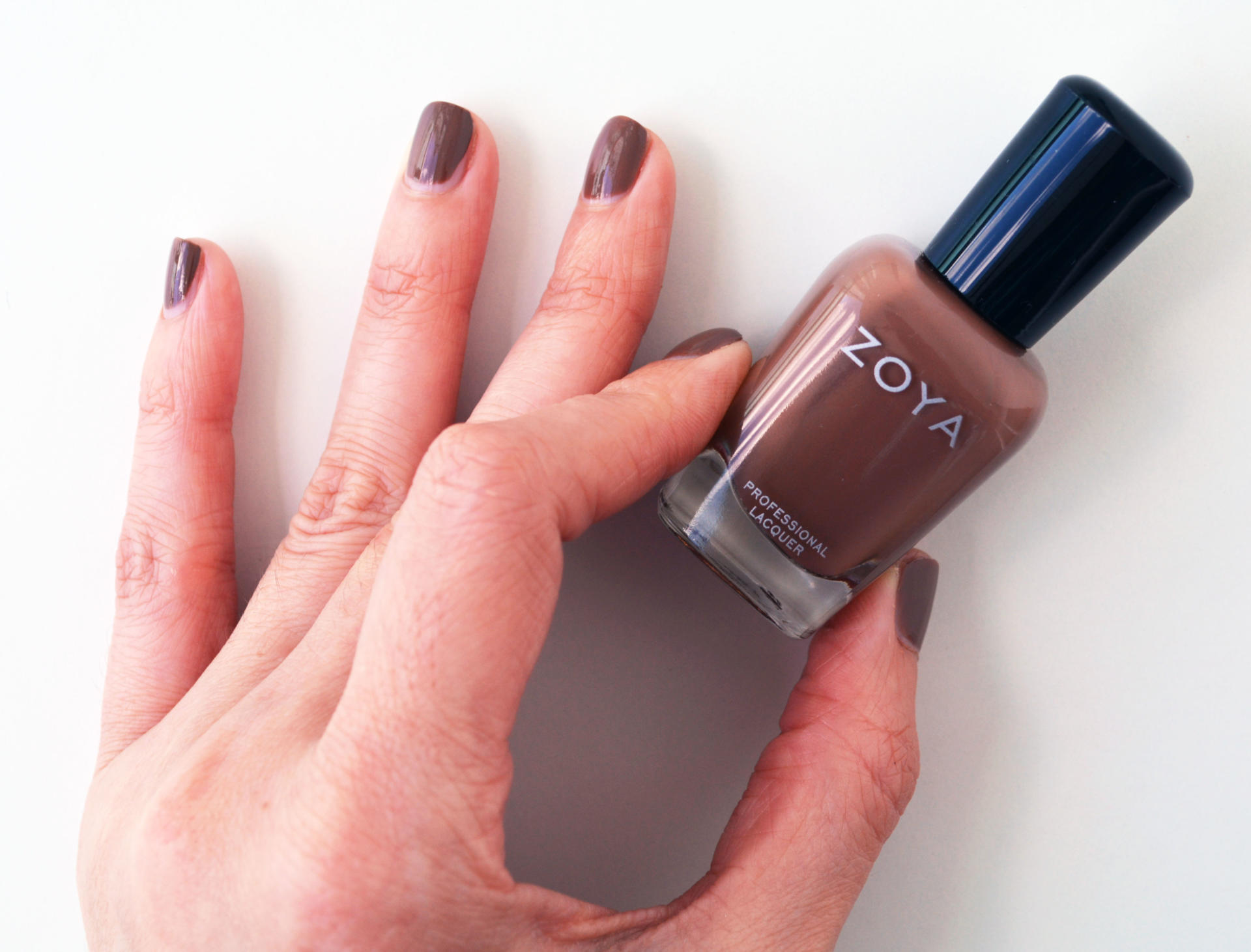 Where have you been all my life?
The Bumble and bumble Hairdresser's Invisible Oil Dry Oil Finishing Spray (0.86oz/$19.00) is the newbie of the month. I read good reviews about it; so I purchased the small bottle to try it out. I'm hooked. It contains not one or two but six types of oils. Argan oil, coconut oil, macadamia nut oil, sweet almond oil, safflower seed oil, and grapeseed oil so you know it's ultra-nourishing. My dry hair needs that boost of hydration and softness. I love using it when my hair is looking dull to give bounce back to my hair. It has a fine mist and doesn't weigh my hair down and it smells SO good.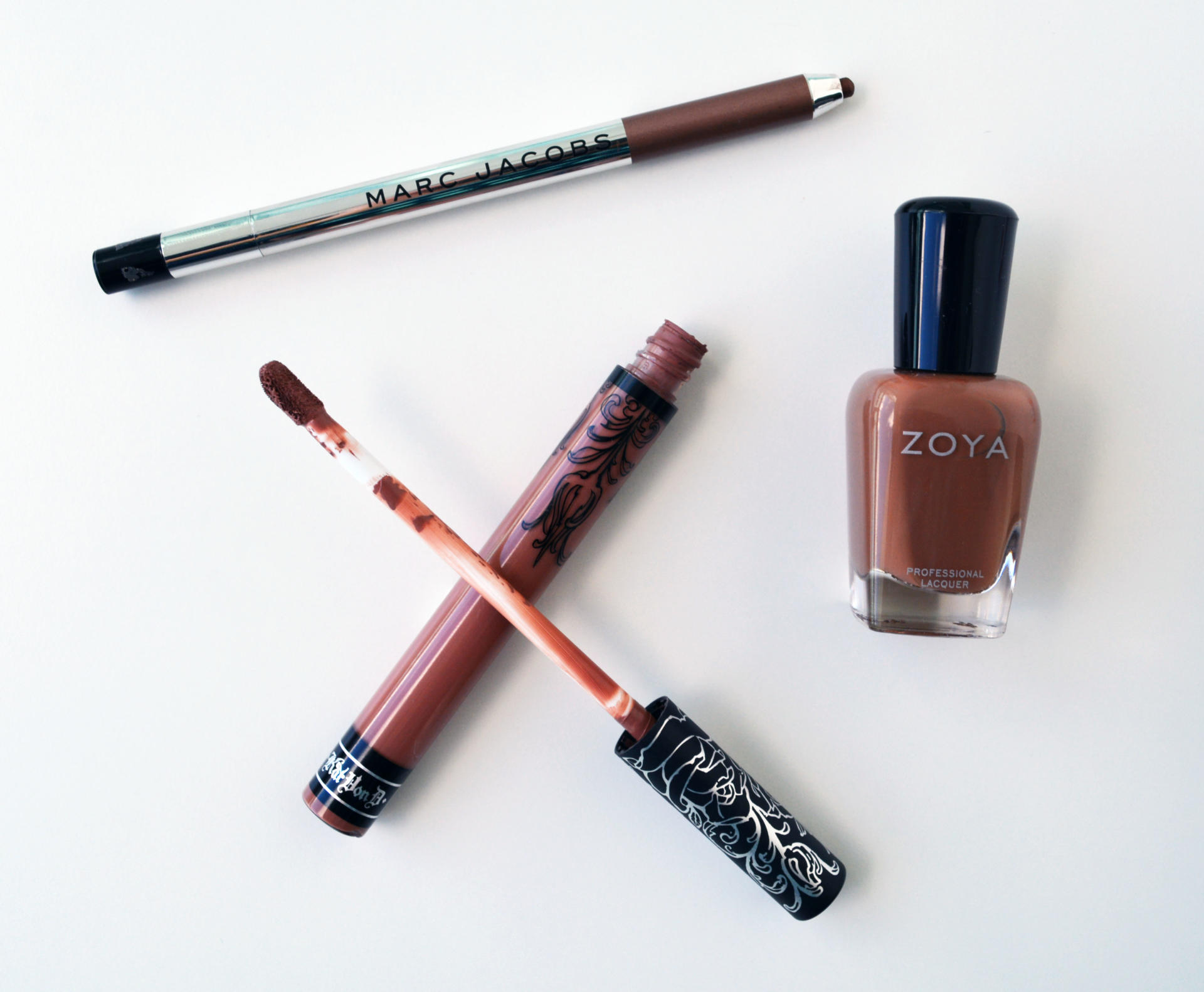 Marc Jacobs Beauty Highliner Gel Eye Crayon Eyeliner in Ro(Cocoa) (0.01oz/$25.00) I love the Marc Jacobs eyeliners, they're creamy and long wearing. They're a bit similar to the Urban Decay 24/7 Glide-On Eye Pencils. However, I prefer the Marc Jacobs eyeliners because they're softer. I have few of the Urban Decays liners, they tend to break and become loose inside the body of the pencil, whereas the Marc Jacobs ones feel sturdier. These are twist-up pencils and they have a tiny sharpener attached to the bottom.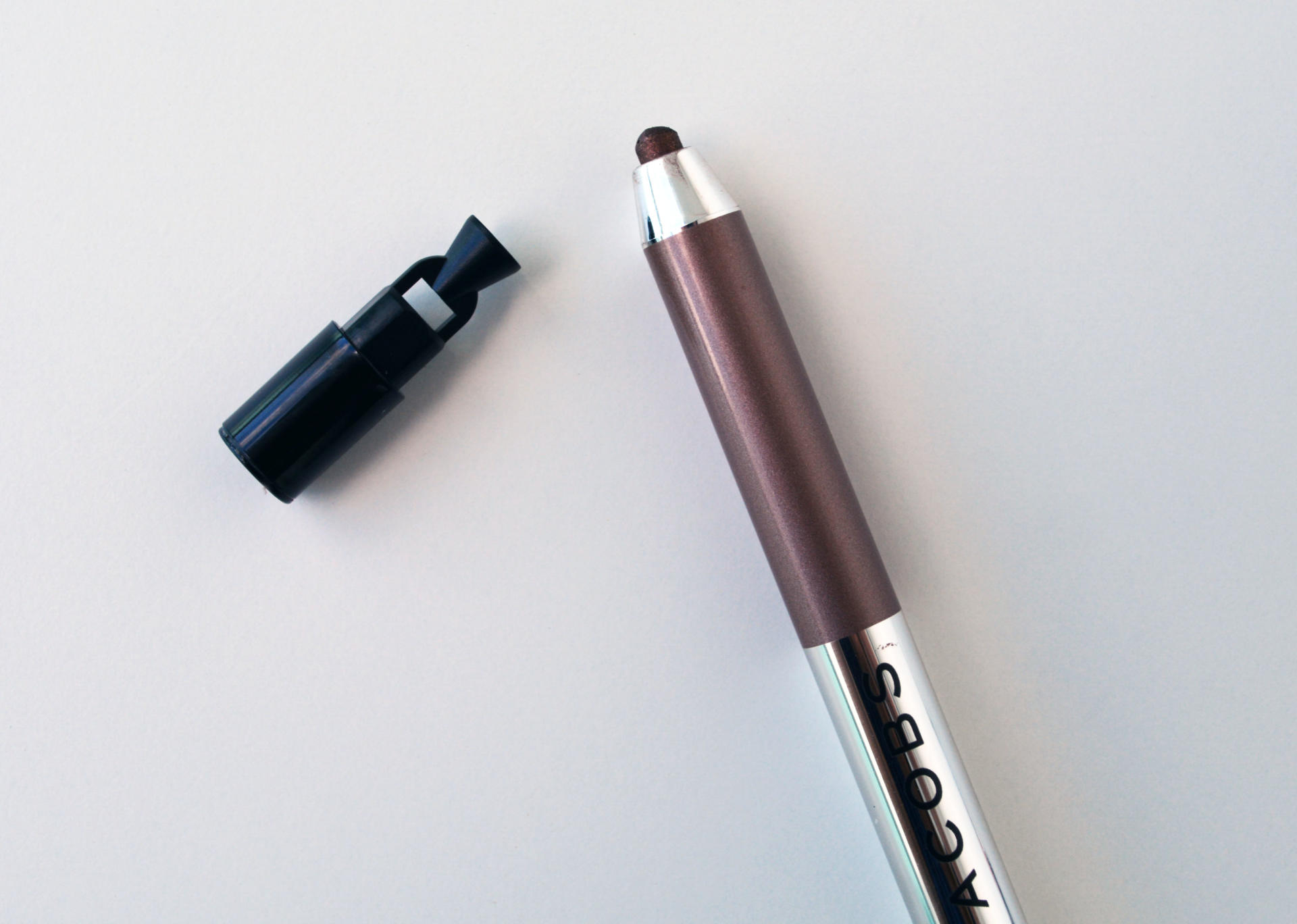 I wore Ro(Cocoa) all month. It's a beautiful golden brown shade. I use it close to the lashline and blend it out with a pencil brush to create a smoky eye. It's perfect if you don't have time and want to use a single eye product.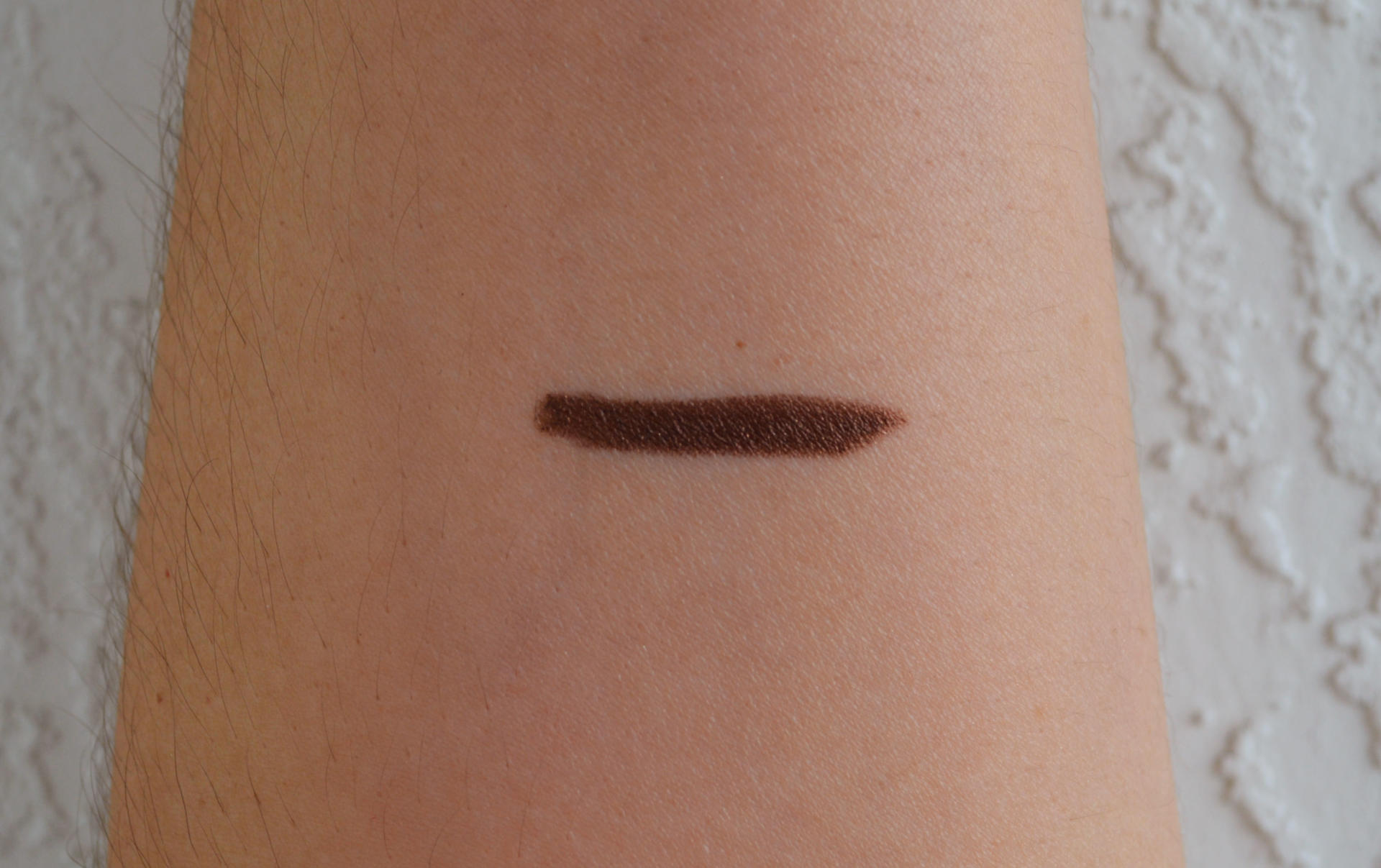 A Rediscovery

I bought Kat Von D Everlasting Liquid Lipstick in Bow N Arrow (0.22oz/$20.00) when it was all the rage.

NikkieTutorials was talking about it, and

everyone had to have Bow N Arrow. Sadly, I never wore it. I stopped wearing liquid lipsticks all together and was favoring gloss.

Recently I went through my makeup stash looking for a nude that was

flattering but won't make my lips look dead. Bow N Arrow is a beautiful nude, i

t works best when I remove

some product from the wand and apply thin layers.

Kat Von D makes the best liquid lipsticks; they're comfortable, long-lasting, and not drying as others.
The MVP
My standout skincare product of the month is the Estée Lauder Advanced Night Repair Eye Concentrate Matrix (0.5oz/$69.00). There's a full review on my blog. It's a great product; I find it keeps my eye area moisturized and supple. I even convinced my husband to start using it, and he's noticed a significant difference. His eyes are much brighter and less puffy. Go get a sample of this stuff; you won't be sorry. 
Am I the only one obsessed with The Exorcist?

Finally, I wanted to mention some TV shows I've been loving. All with a horror theme of course because I'm a big fan of the genre. First, American Horror Story: Cult. I was hoping this season would have more of supernatural element. I think politics is scary enough these days, but Evan Peters is wonderful. He alone makes Cult worth watching.
I don't think many people are watching The Exorcist, and they need to. I love the storyline and the characters are dynamic. I loved the first season, and I'm just as hooked on this one. And of course, I'm excited about the return of Stranger Things. If you're an 80's kid, you will love this show. I watched the first season in two days and was completely immersed in the story. The child actors are phenomenal, they're straight out of The Goonies or Stand by Me. I think Millie Bobby Brown is the next Meryl Streep. Yeah, I said it.
Finally, I have to recommend the documentary Franca: Chaos and Creation. It's about Franca Sozzani, the editor-in-chief of Vogue Italia. This film is a must-see for fashion photography lovers.

So those were my favorites for the month. If you have recommendations for me, please leave them in a comment.
Shop the Post