…piling up again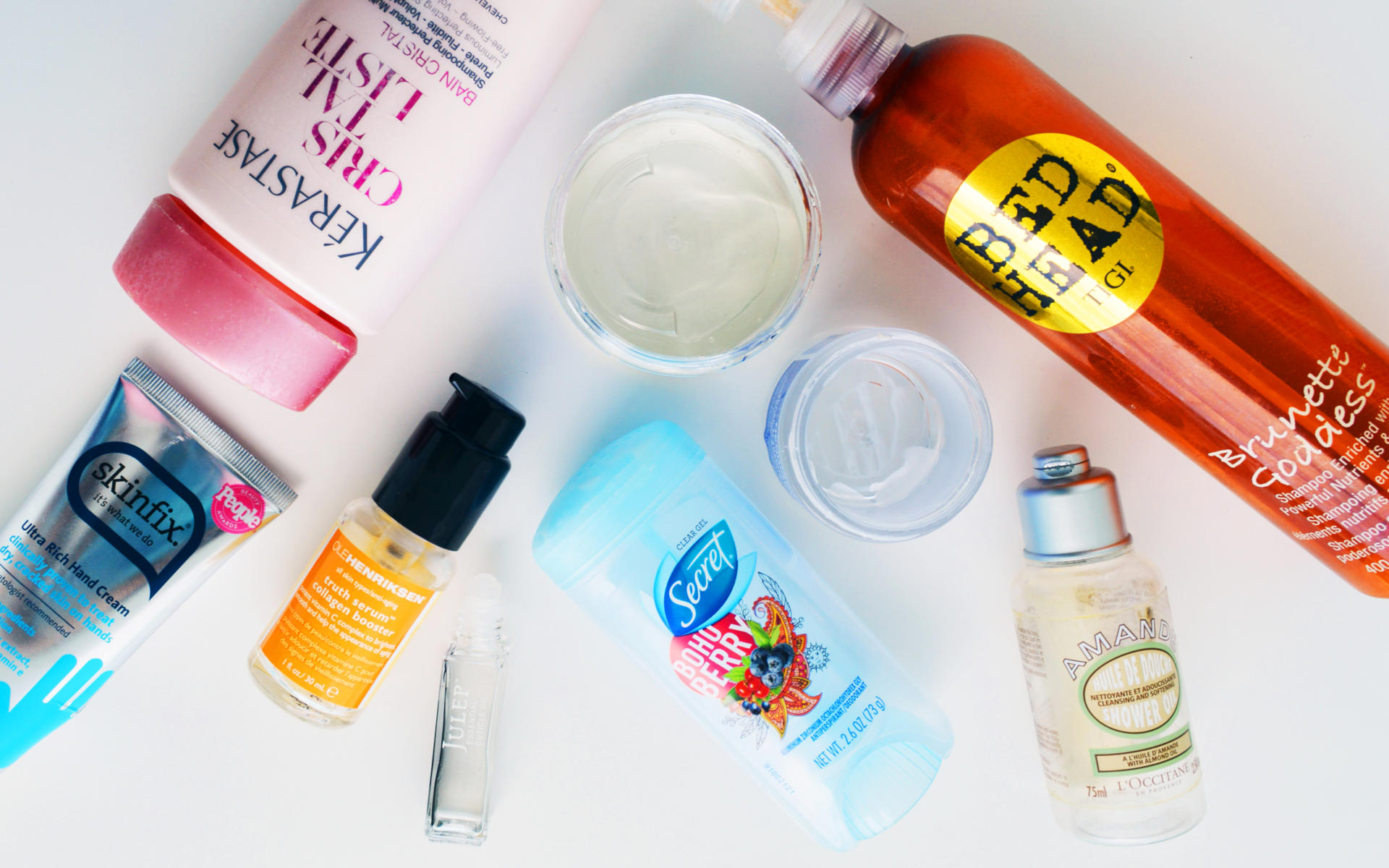 In an effort to minimize my beauty stash, I'm starting my very first Project Pan. I'll talk about it more in a future post. I'm really excited for this challenge. It will be difficult not buying new makeup for a while. But I'm committed to curating the perfect collection. That means eliminating items that will expire or no longer "spark joy" ala Marie Condo. In the meantime, here's a rundown of my empty bottles.
I've used up two shampoos, the Kerastase Cristalliste Bain Cristal Luminous Perfecting Shampoo for Voluptuous Hair, (8.5oz/$16.20) that's a mouthful. And the TIGI Bed Head Brunette Goddess Shampoo (13.5oz) Unfortunately, this shampoo has been discontinued. It was nice but nothing special, but it smelled just like Amaretti Cookies! The Kerastase Cristalliste is awesome. This shampoo is designed for women who have long hair or growing out their hair. I use the thick formulation, it's cleansing, but not harsh or drying. It also adds shine and volume to my hair.
I finished a travel size of the L'Occitane Cleansing And Softening Shower Oil With Almond Oil (2.5oz/$9.50) I used it on my trip to Europe; this leaves my skin so soft, and it's a great alternative to shaving cream. Also finished my Secret Boho Berry Clear Gel Antiperspirant (2.6oz/$4.99) This is my favorite deodorant, and it comes in different fun scents. I found the Julep Roll With It Essential Cuticle Oil (0.28oz/$18.00) to be a bit disappointing. I love the roll on because it made application so easy and quick, but unfortunately, it didn't do much for my cuticles. 

Skincare Bits
I've been using up all my Ole Henriksen skincare products. The brand recently underwent an entire redesign. They changed all their packaging but hopefully kept their formula the same. I'm a bit annoyed with the brand because they discontinued the Fresh Start Eye Creme, which was a favorite for years. I used up the Truth Serum (1oz/$42.00), the Sheer Transformation Perfecting Moisturizer (1.7oz/$38.00), and the Blue Black Berry Enzyme Facial Mask (3.2 oz/$36.00) now called Berry Nurturing Gel Mask. I have nothing bad to say about any of these products. I especially like the Sheer Transformation cream. However, I won't be repurchasing these anytime soon.
Finally, the Skinfix Ultra Rich Hand Cream. (3.0oz/$9.99) This hand cream is so hydrating and soothing. It absorbs quickly and doesn't leave my hands feeling greasy. I used every drop and will repurchase soon.
What are some of your empties?