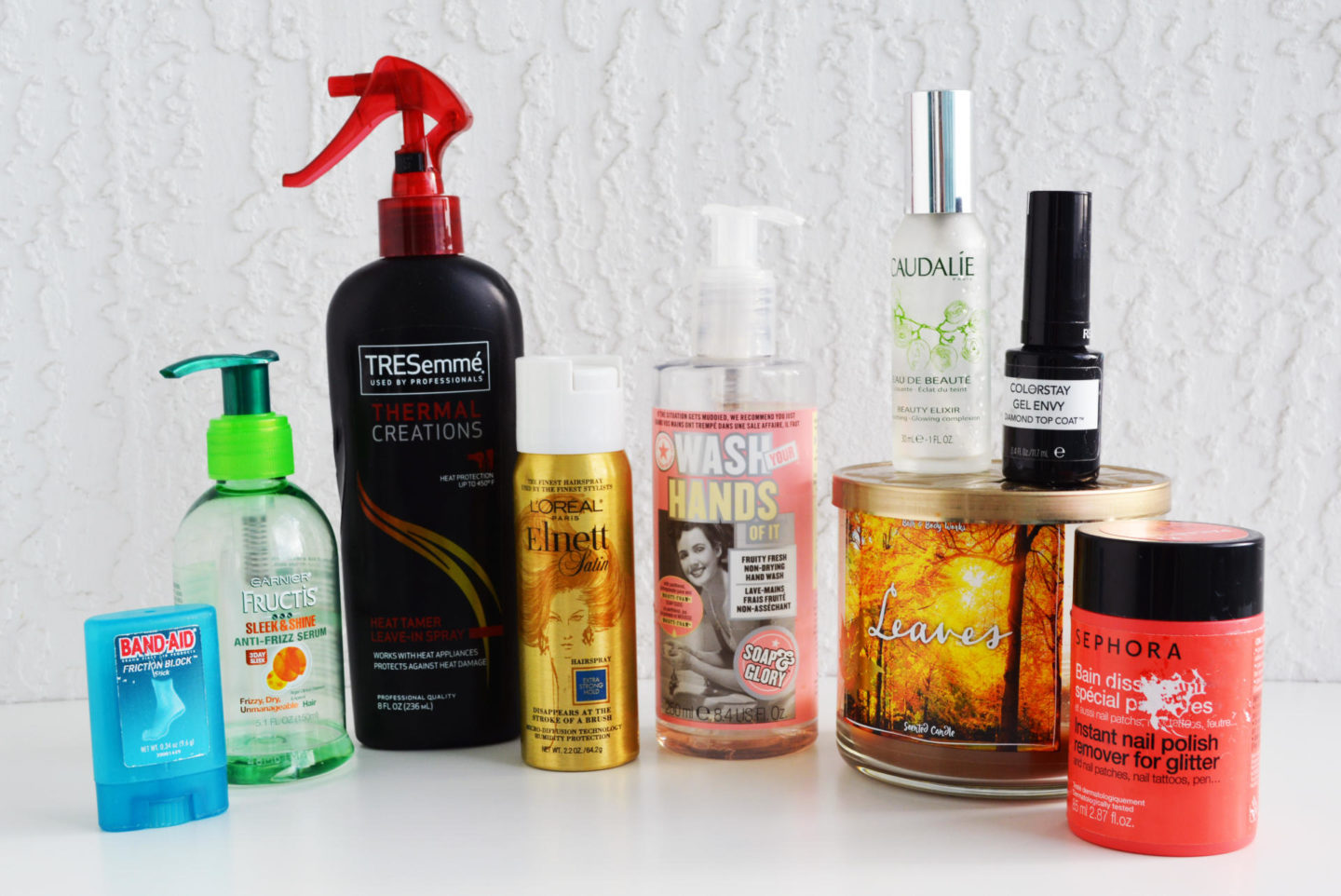 Time for another episode of Empties
First up, the Bath & Body Works Leaves Candle (14.5oz/$24.50) This used to be one of my favorite candles from Bath and Body Works especially around the holidays. Sadly, I didn't enjoy it as much this time around. There's something about the scent that's not pleasing to me anymore. Does anyone feel the same? Maybe it's me or the scent is different but I don't think I will repurchase.
Soap & Glory Wash Your Hands Of It (8.4 oz) I love Soap and Glory products, I've yet to try something from the brand I don't like. This soap came in a set along with their Hand Food hand cream. It's a great hand wash, non-drying, gentle and smells amazing. I already bought a replacement.

The Caudalie Beauty Elixir (1 oz/$18.00) This is one of my favorite facial sprays. I use it before and after makeup and it makes my skin feel hydrated and fresh. I purchase the travel size to keep in my bag for on the go. The formula is nice and calming, it also helps with motion sickness which I suffer from occasionally. I'm going to hold off on repurchasing because I have about eight sprays on rotation right now…I know it's ridiculous but I can't help myself, I'm a sucker for facial sprays!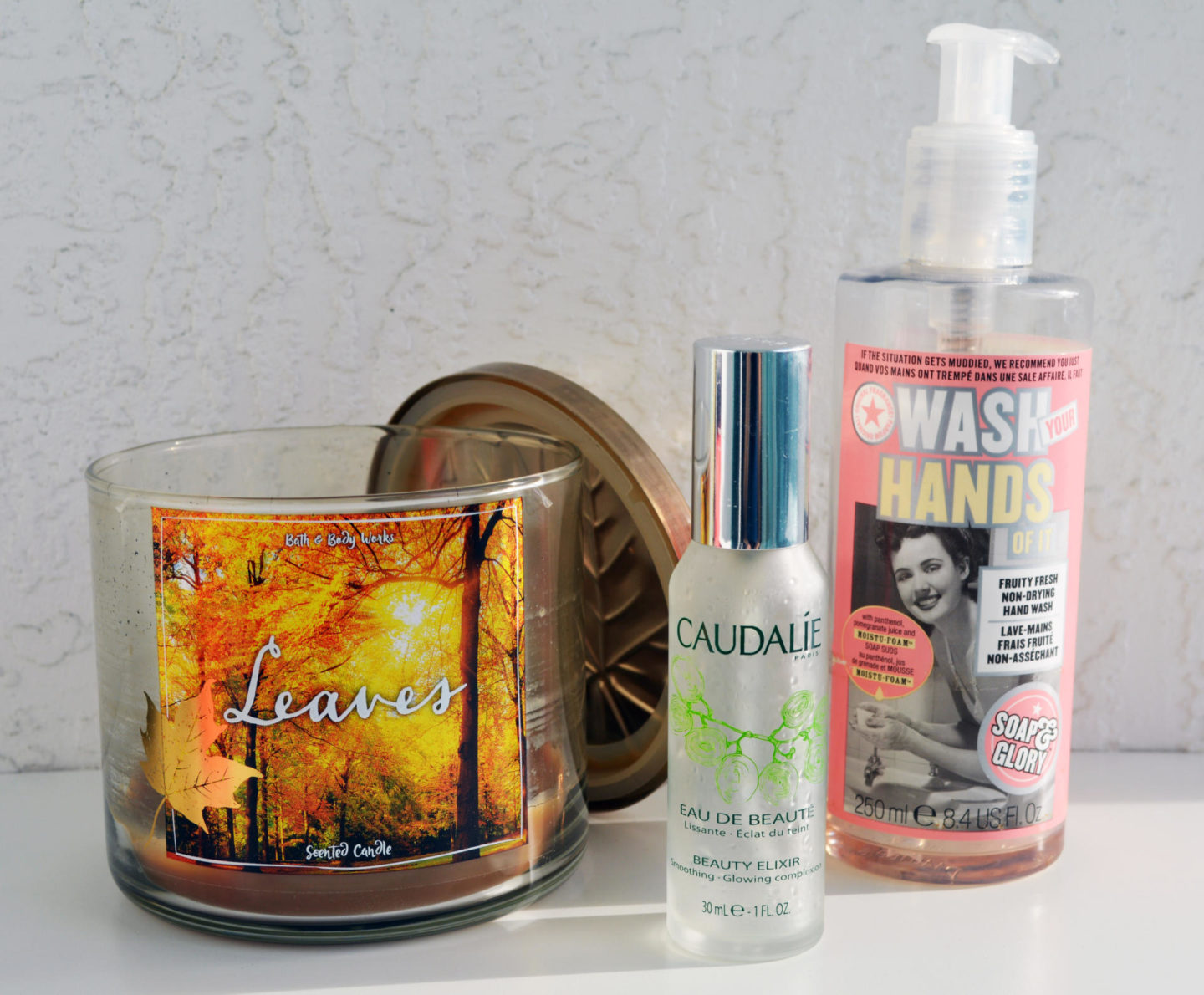 Hair
Garnier Fructis Sleek & Shine Leave-In Anti-Frizz Serum (5.1 oz/$4.94) Unfortunately, I won't be repurchasing this. I really enjoy Garnier's Moroccan Sleek Oil Treatment but this serum was too heavy even for my dry hair. It weighed my hair down making it look greasy. Pass.

The L'Oreal Elnett Satin Extra Strong Hold Hair Spray (2.2 oz/ $6.99) is the only hairspray I use. It provides hold without adding a crunchy texture to my hair. It's not heavy or sticky and keeps my hair natural and movable. I don't use it that often so this travel size will last me forever.

TRESemme Thermal Creations Heat Tamer Protective Spray (8oz/$5.49) This is another staple in my hair care arsenal. I spray it on before using a flat or curling iron to add protection. It helps detangle my hair and adds a bit of moisture and it smells great too. I already have a backup.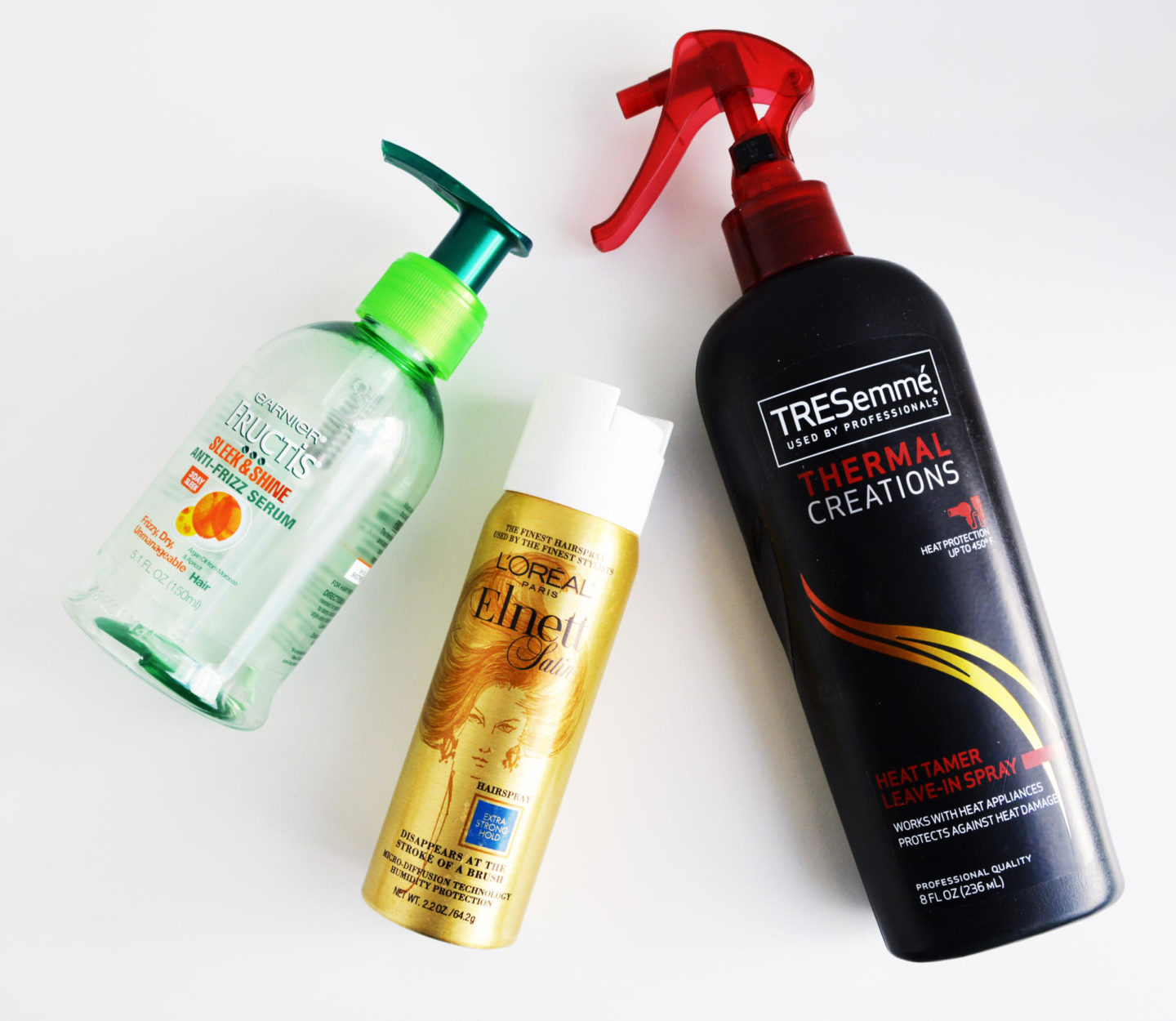 Nails
Revlon Colorstay Gel Envy Longwear Diamond Top Coat (0.4oz/$4.79) I know everyone raves over the Seche Vite top coat, I've tried it and I don't like it. In my opinion, it's a waste of money. The formula gets thick and gloopy before you even reach half the bottle. There's a thinner you can purchase to restore the consistency but I ain't got time for that. The Revlon Top Coat works just the same if not better. It makes my nails look glossy and my polish stays on longer and chip free for days. It's inexpensive and effective, I love it.
Sephora Collection Instant Nail Polish Remover For Glitter (2.87oz/$9.50) I purchased this after hearing MakeupbyTiffanyD rave about it. This remover is so convenient and worked really well. It wasn't sticky or drying, my nail polish came off easy and fast every time I used it. It's cheap and cheerful, I will definitely repurchase it!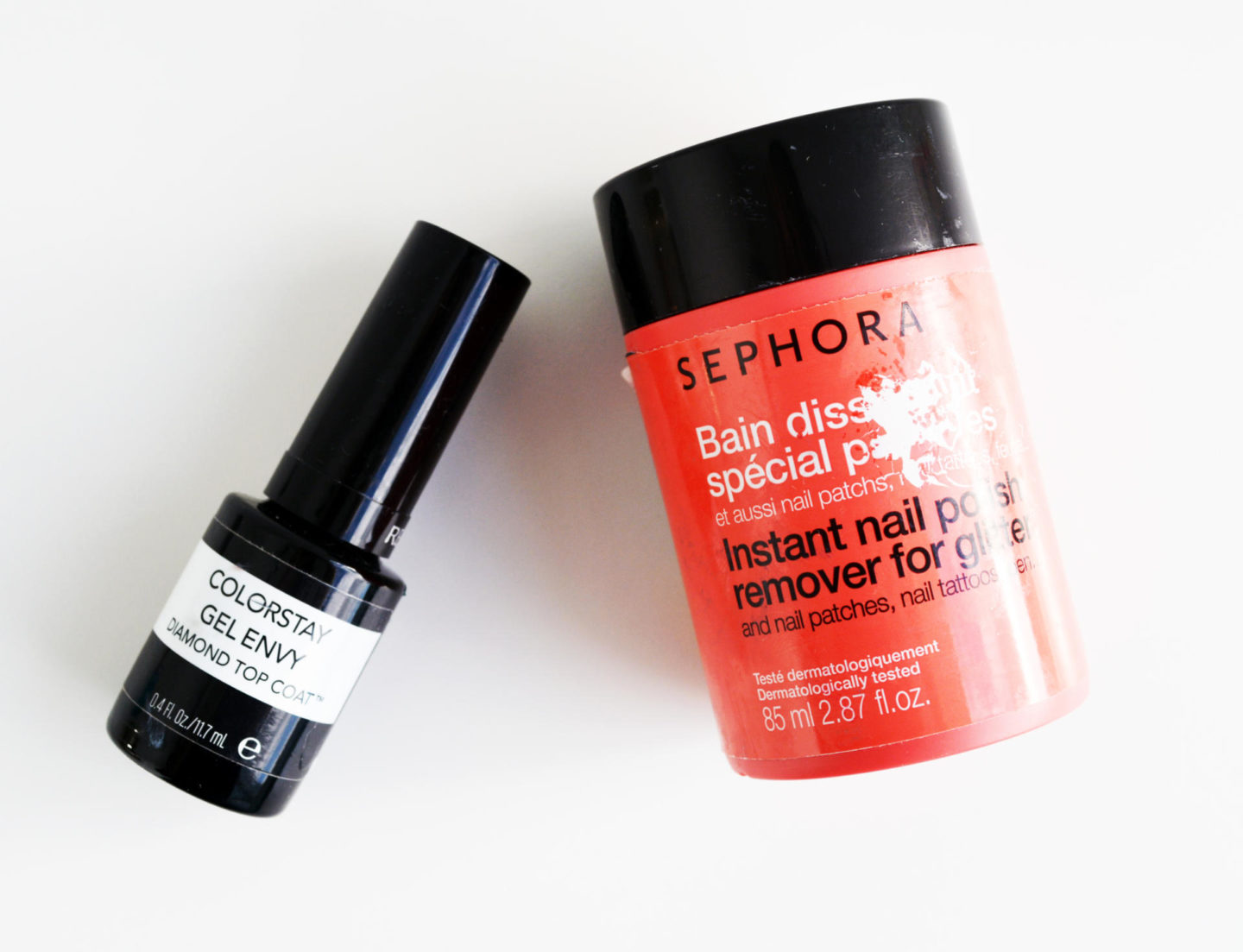 A little miracle
Last but definitely not least, if you buy anything from this post make it the Band-Aid Friction Blister Block Stick (0.34oz.) This product is genius! I heard it was discontinued so I bought backups, I love it that much. Prices vary depending on where you buy. It basically looks like a mini invisible solid deodorant. It acts as a barrier for your skin and protects your feet from any rubbing. You can use it with heels, loafers or sandals to prevent blisters. This is brilliant for breaking in new shoes. I can't be without it now, it's a little lifesaver!
So those are my empties, please let me know what products you used up recently!