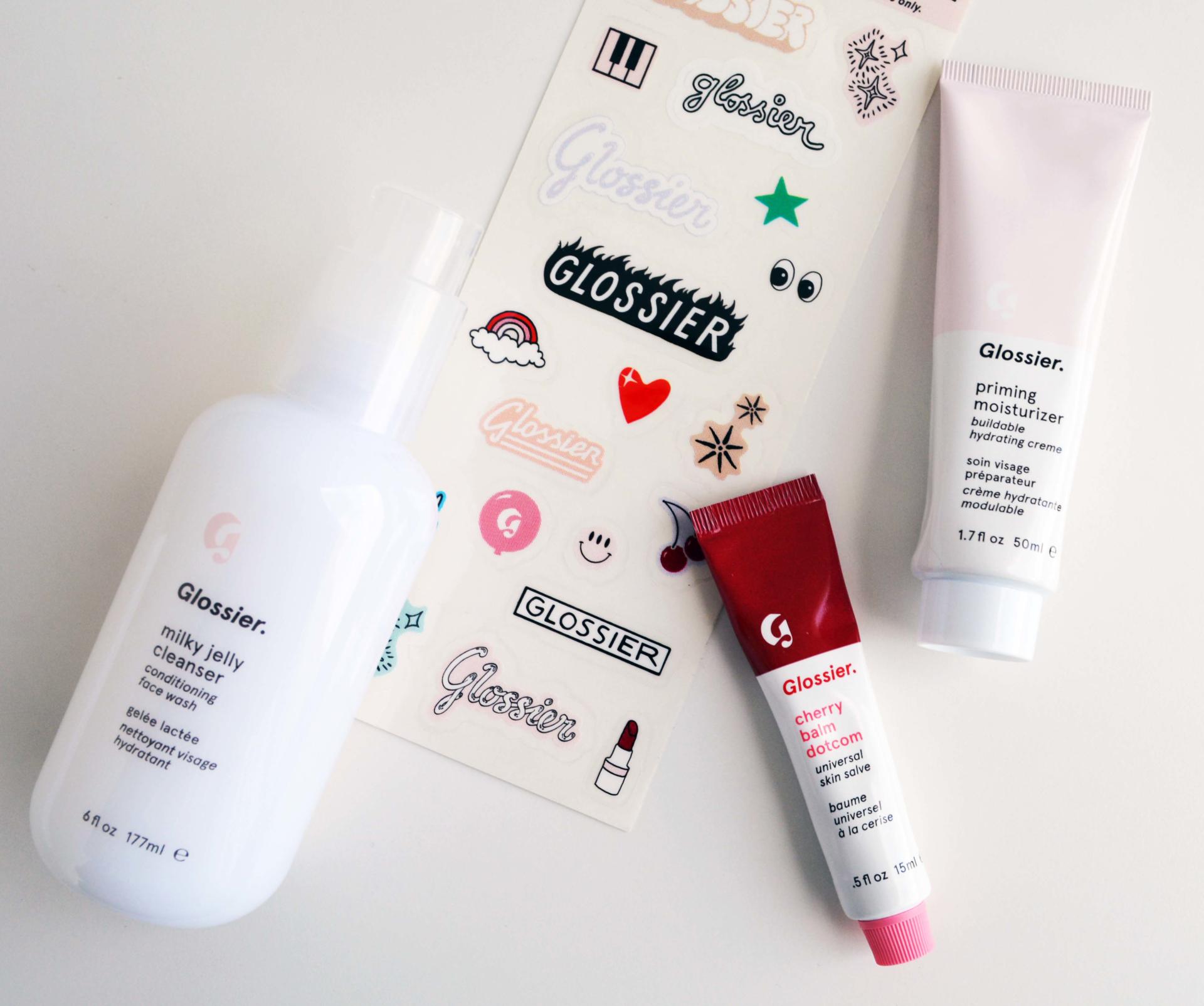 So I jumped on the Glossier train…
It wasn't a frivolous decision. I've been intrigued by Glossier for a while now, but I took my time and did some research. The reviews were mostly positive. I decided to try it for myself, and tell you what worked for me and what didn't.
I love the ethos behind the brand. They promote good skin care and I like that. I wanted to try a few products, so I purchased two sets, the Phase 1 ($45.00) and Phase 2 ($40.00). It's the best way to get a good sense of their skincare and makeup.
Glossier gets an A+ on their packaging! The items came in a pretty white box with cool beauty quotes on it. I love the attention to detail. The products came inside a pink bubble wrap pouch, I heard someone call it a sandwich bag, but these are great for travel. The packaging is clean and simple, but they give you fun stickers to jazz up the look and make them your own.
Milky Jelly Cleanser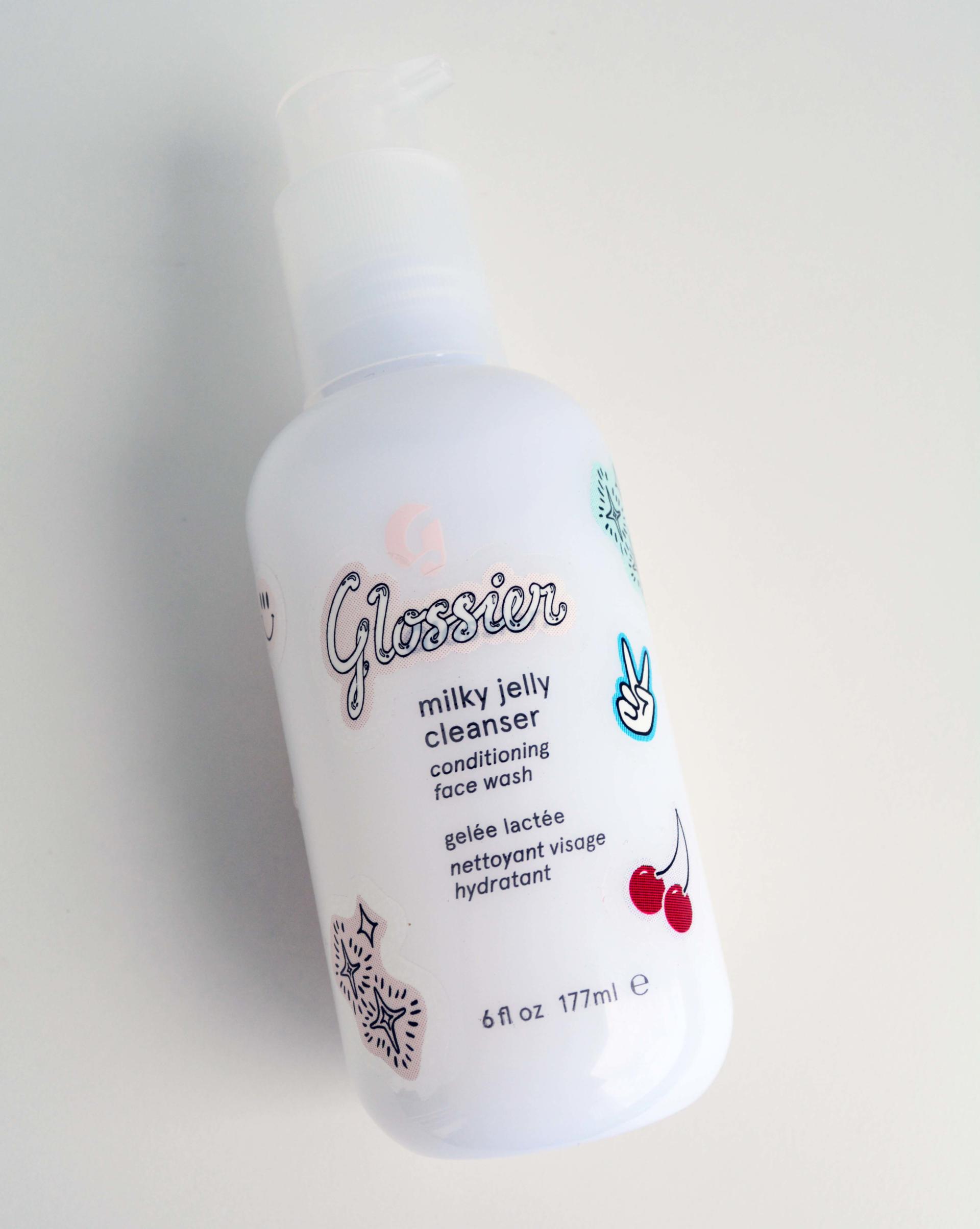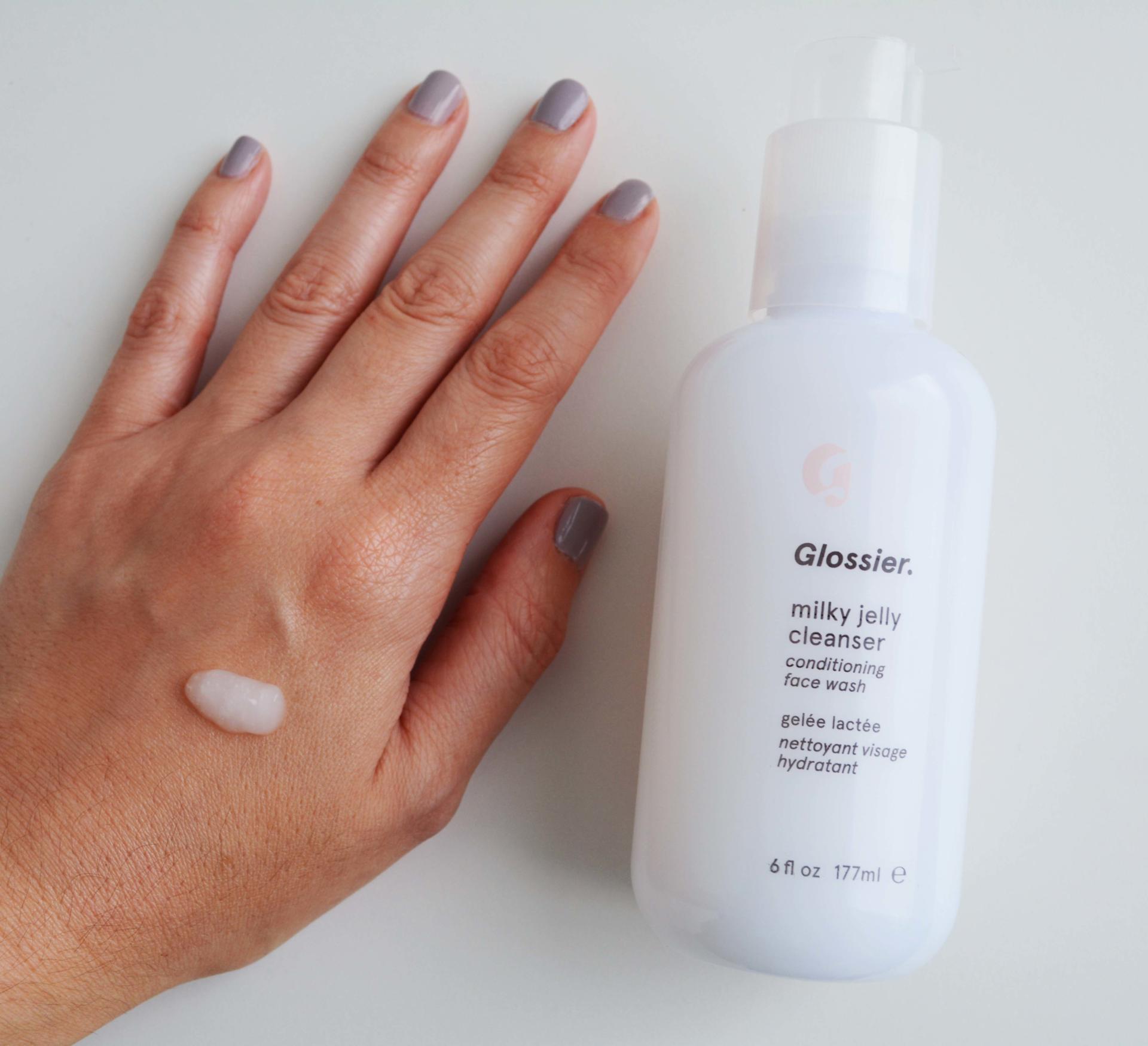 I believe this is the fan favorite. Everyone is talking about this cleanser. Personally, I don't get the hype around cleansers in general. My money is mostly spent on moisturizers and serums. That said, I want a cleanser that's gentle and effective, and this is both. It can be used on dry skin like a cleansing balm, and it's safe and gentle on my eyes.
It reminds me of Philosophy's Purity Made Simple, although that has a milkier consistency whereas this is more of a gel. I don't find it stripping, and the scent is lovely. In terms of removing makeup, Purity Made Simple remains my cleanser of choice, but this leaves my skin much softer. I would repurchase it.

Priming Moisturizer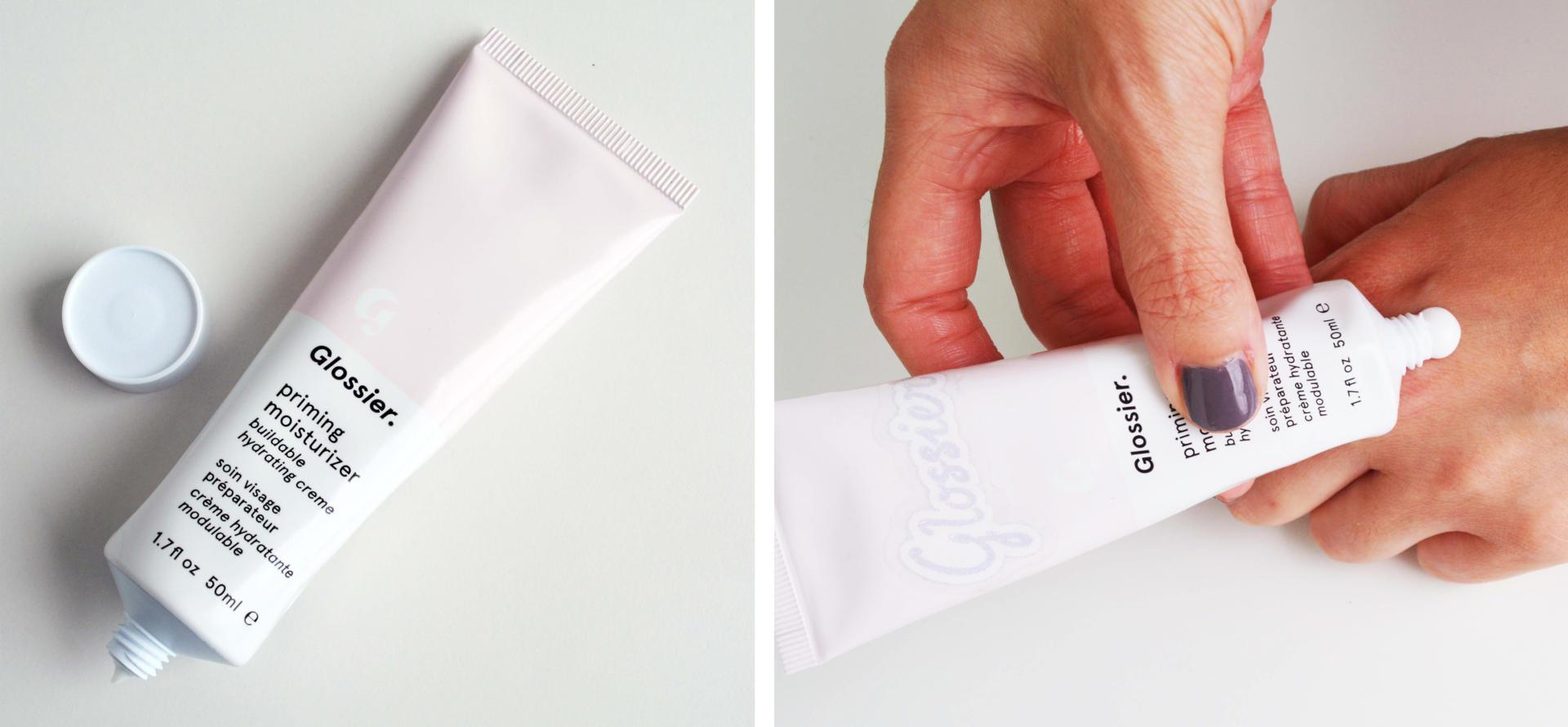 I had doubt about this product, it's super lightweight and I prefer a thicker moisturizer for my dry skin. I thought, "this isn't going to work for me at all." I was wrong, it works well as a primer. It has good stuff in it like Hyaluronic Acid, Vitamins A, C, E, and Radish Root to hydrate, repair, and renew the skin. 
It feels nice but will it replace my Clinique Moisture Surge Intense? Absolutely not. My skin requires a lot more hydration, but when I use this my makeup wears longer. Lately, I've been mixing a small amount in with my foundation, and instantly my skin looks dewy and fresh. It's great underneath makeup, but unfortunately, I don't love it enough to repurchase.
Cherry Balm Dotcom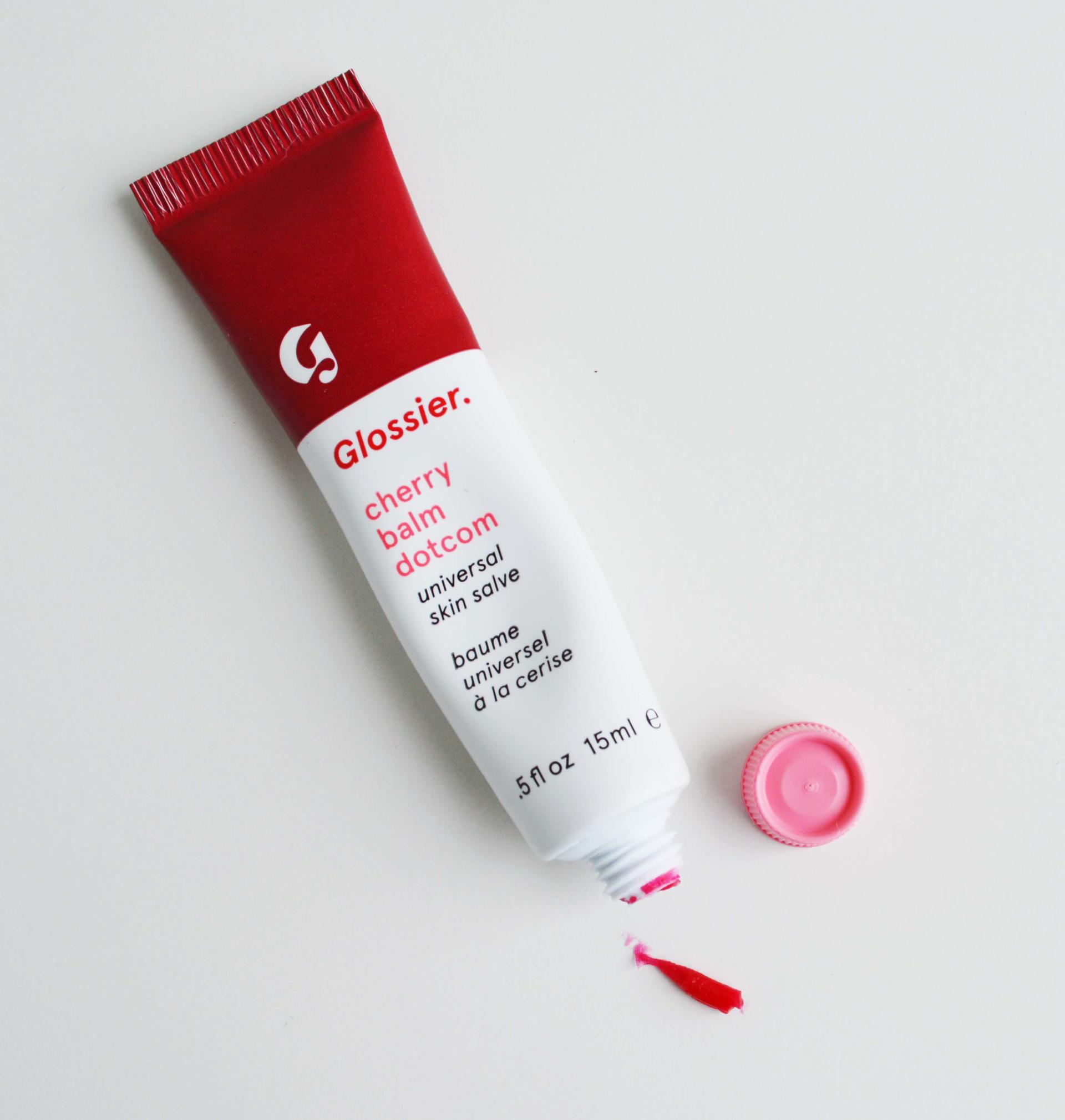 I love this stuff! It's a multipurpose lip and skin salve. If I were to compare to another product it would be the Elizabeth Arden Eight Hour Cream except I like this much better. They almost have the same consistency, a Vaseline-like texture, but Balm Dotcom is less sticky and feels much more comfortable on my skin.
It contains antioxidants and natural emollients, great for dry skin. Like the eight hour cream, you can use it on your lips, cuticles, and elbows to relieve flaky, chapped skin. This product is great on elbows! It leaves them nice and soft, and I love how it looks my lips.

Part of me wished I picked the coconut or the mint flavor. I was concerned the Cherry would leave behind a red tint on my skin. But it's a very sheer so don't be put off using it on the places beside the lips. The cherry smells so good! It reminds me of Bonne Bell Cherry Lip Smacker from when I was a kid. #lovingmyinnerchild

I really love using it on my cheeks! This is an awesome blush. Girls or guys with oily skin may want to proceed with caution, but it gives me the most beautiful, healthy flush. When I use it on my cheeks my skin just glows. I want more!

Final Thoughts
Overall I'm very happy with this set. Glossier's products are multi-purpose, fuss-free, and I'm all about that. I also saved $10 which is great. They also gave me a coupon code when I made the order so if you like to try these items for yourself use this link for 20% off your first purchase at Glossier! I'm not affiliated with Glossier although I would love to be.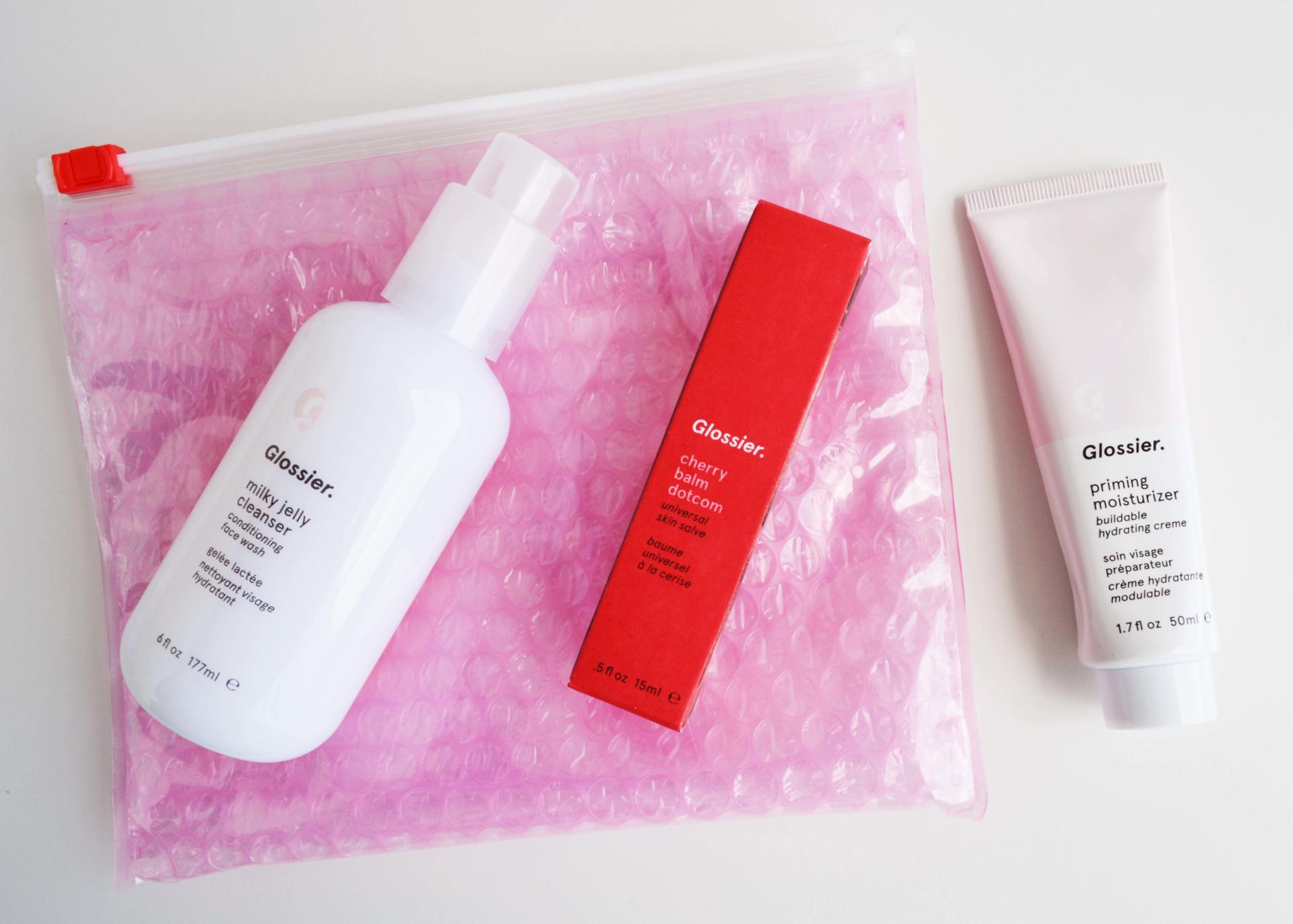 Wishlist
Other skincare items I would like to try is their Soothing Face Mist, Super Bounce Serum, and the Rich Priming Moisturizer because it may be better suited for my skin type. 
Stay tuned for my thoughts on the Phase 2 set!