My Take on MAKE
Today is all about MAKE Beauty. I've been testing out two of their makeup items for over a month now, and I love them. These products are paraben and fragrance-free, and hypoallergenic, and are not tested on animals. MAKE Beauty offers 20% off your first order when you subscribe to their email list, as well as free shipping on all orders over $25.00.

Finally, when you purchase from MAKE, 10% of their sales are donated to the We See Beauty Foundation, a non-profit organization dedicated to supporting women-led, worker-owned businesses in at-need communities. I love it when companies give back, it makes me want to support the brand even more. On to the review…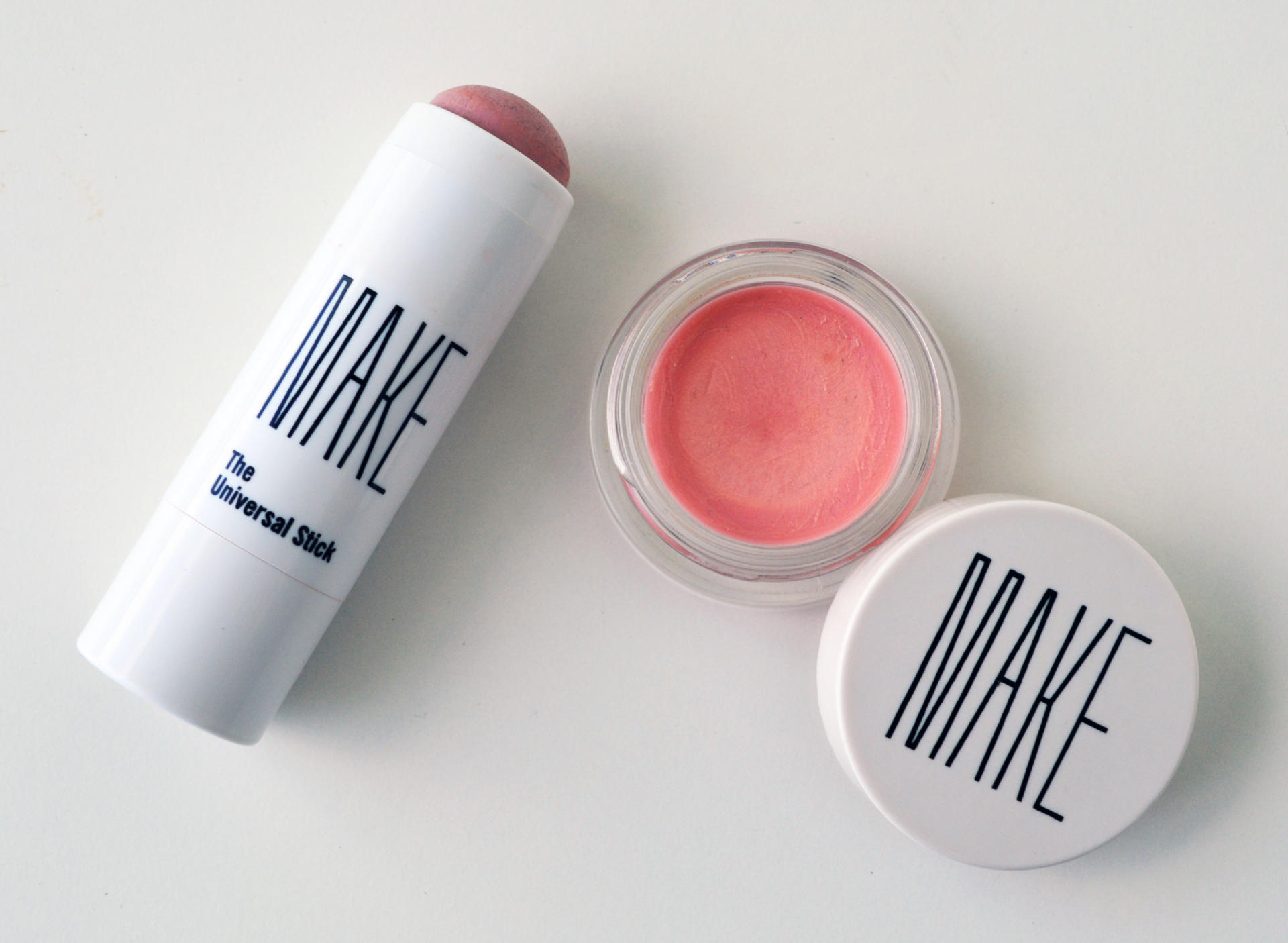 The Universal Stick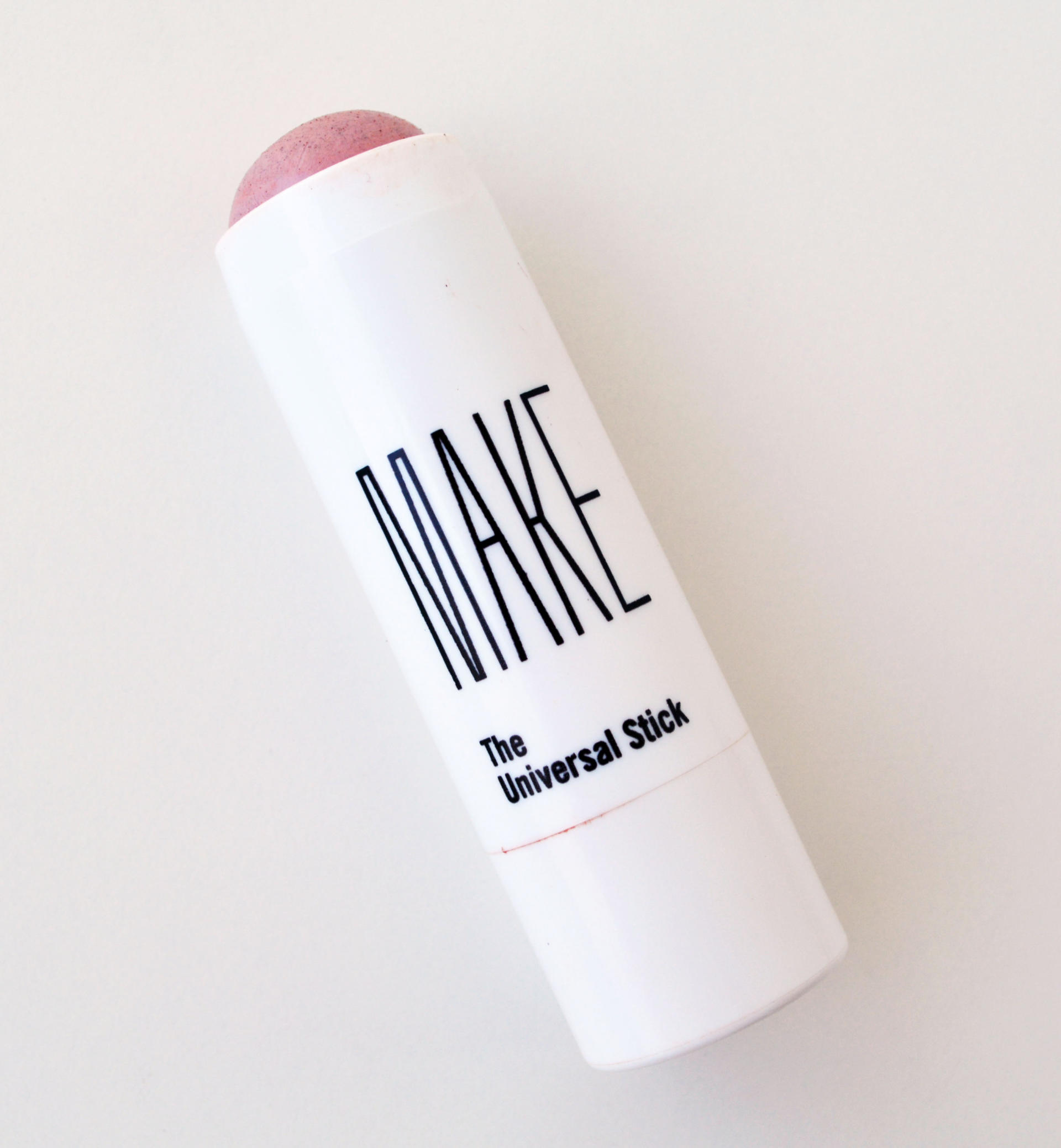 According to MAKE, The Universal Stick in Cedar (0.18oz$24.00) is inspired by the rare cedar forest of Alyko in Naxos, this unisex lip and cheek stain transforms on contact with the skin, changing color as a result of micro-encapsulated pigments that activate once rubbed after application: blooming into a warm, sheer shade that gives a natural, sun-kissed glow.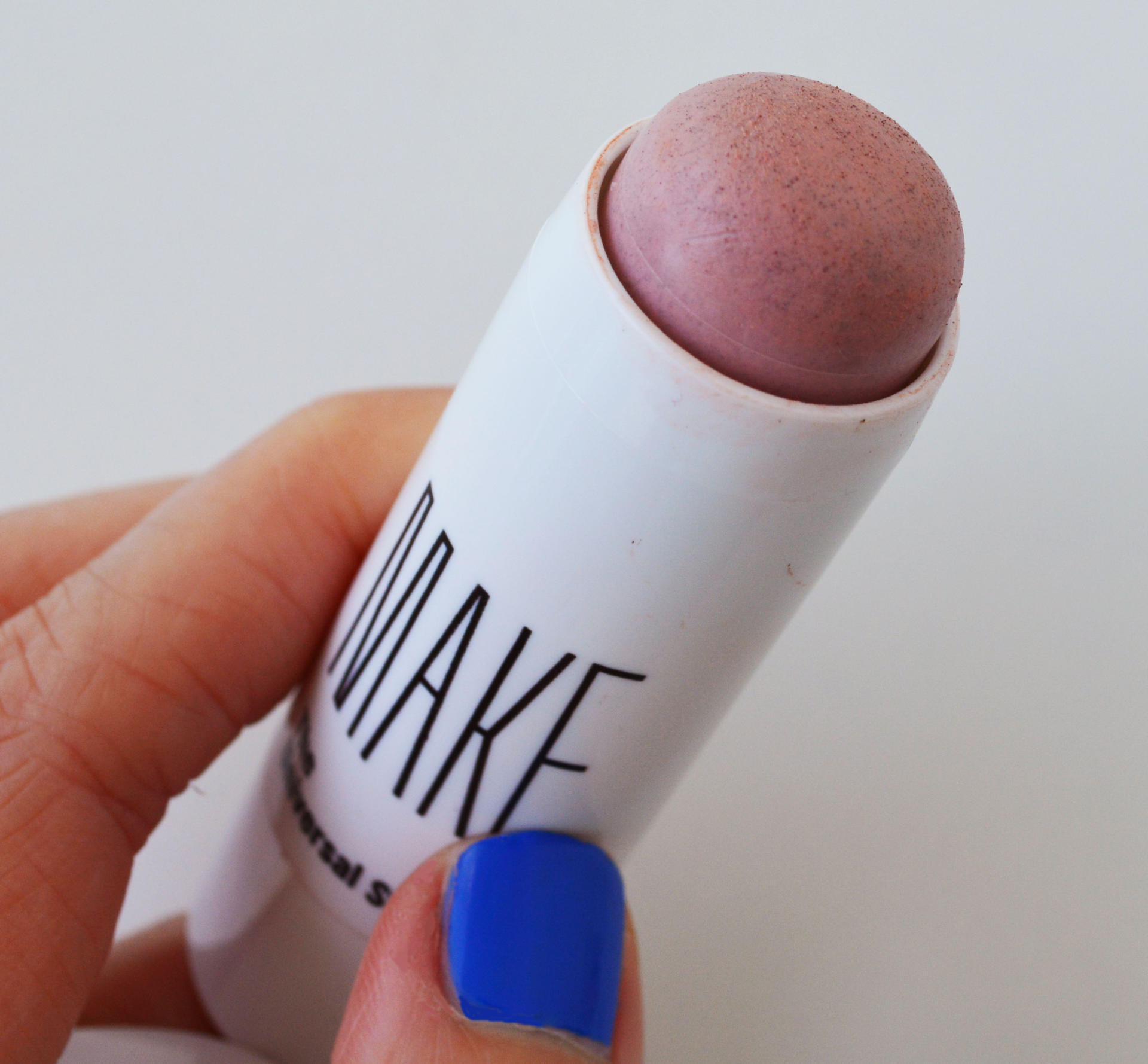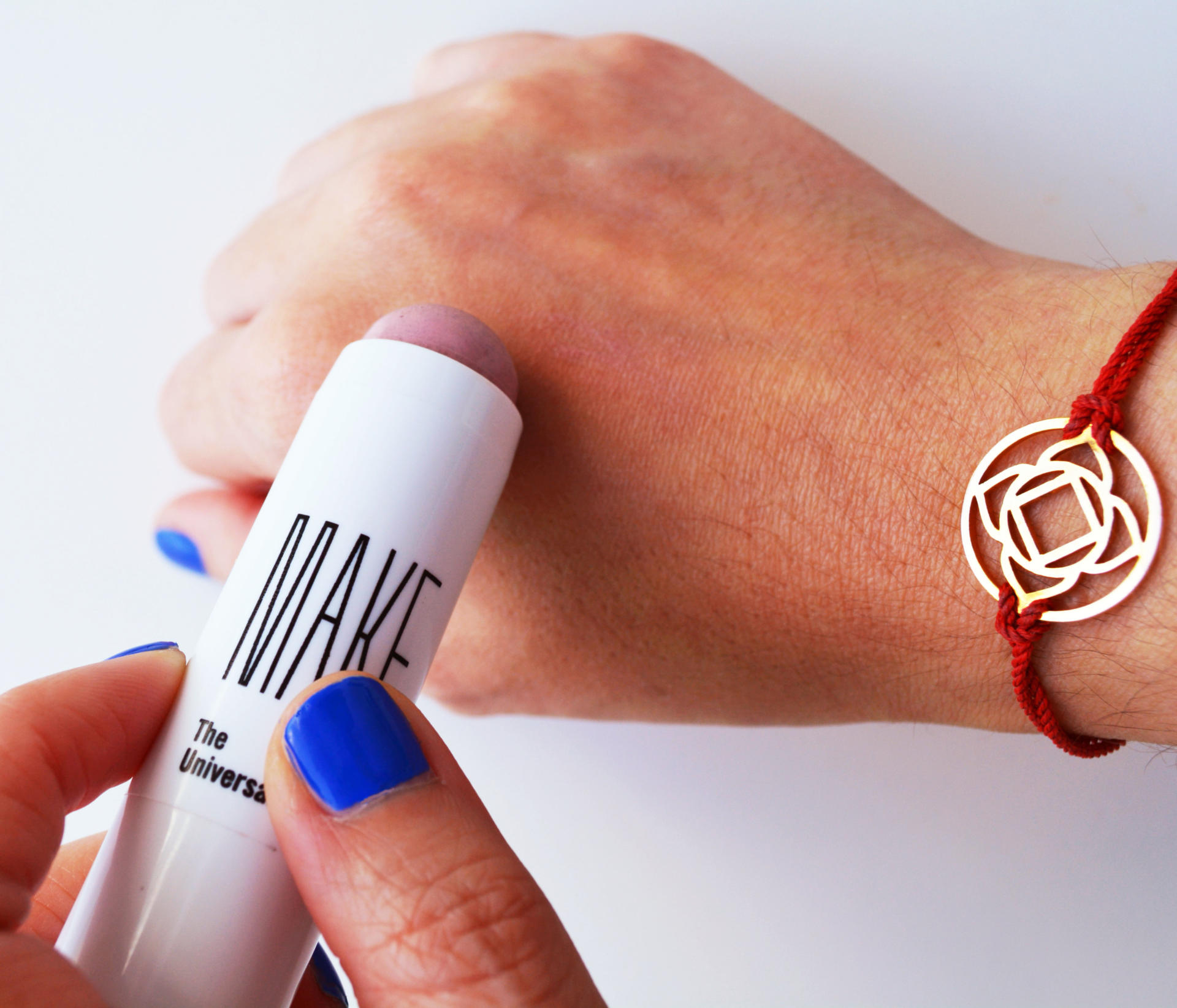 I have to thank Chrissstttiiine. She reviewed a few MAKE products while back and I loved how the Universal Stick looked on her, so I had to get it. If you like natural makeup; you will enjoy this product. 
At first, I found the texture a bit odd. The product has microscopic capsules that open with the warmth of your fingers. I tried blending it with a brush, but it definitely works best when using your fingers. Once the pigment is released, you're left with a warm terracotta color that flatters most skin tones. It's rosy and healthy; the color babies have when they've just woken up from a nap.
It truly is a universal, do it all product. I use it on my cheeks, my lips, and on my eyes. I love the fact it's compact and travel-friendly. You can just throw it in your bag and touch up throughout the day, and it's not messy. It's coming with me on my next trip!
The Dew Pot
The next item I picked it up is the Dew Pot (0.12oz/$20.00). MAKE describes it as a light-reflecting, moisturizing formula that highlights and illuminates skin, refreshing your complexion and leaving it radiant and supple with a hint of fresh color. Vitamins C & E help to provide superior antioxidant protection against environmental damage while conditioning skin.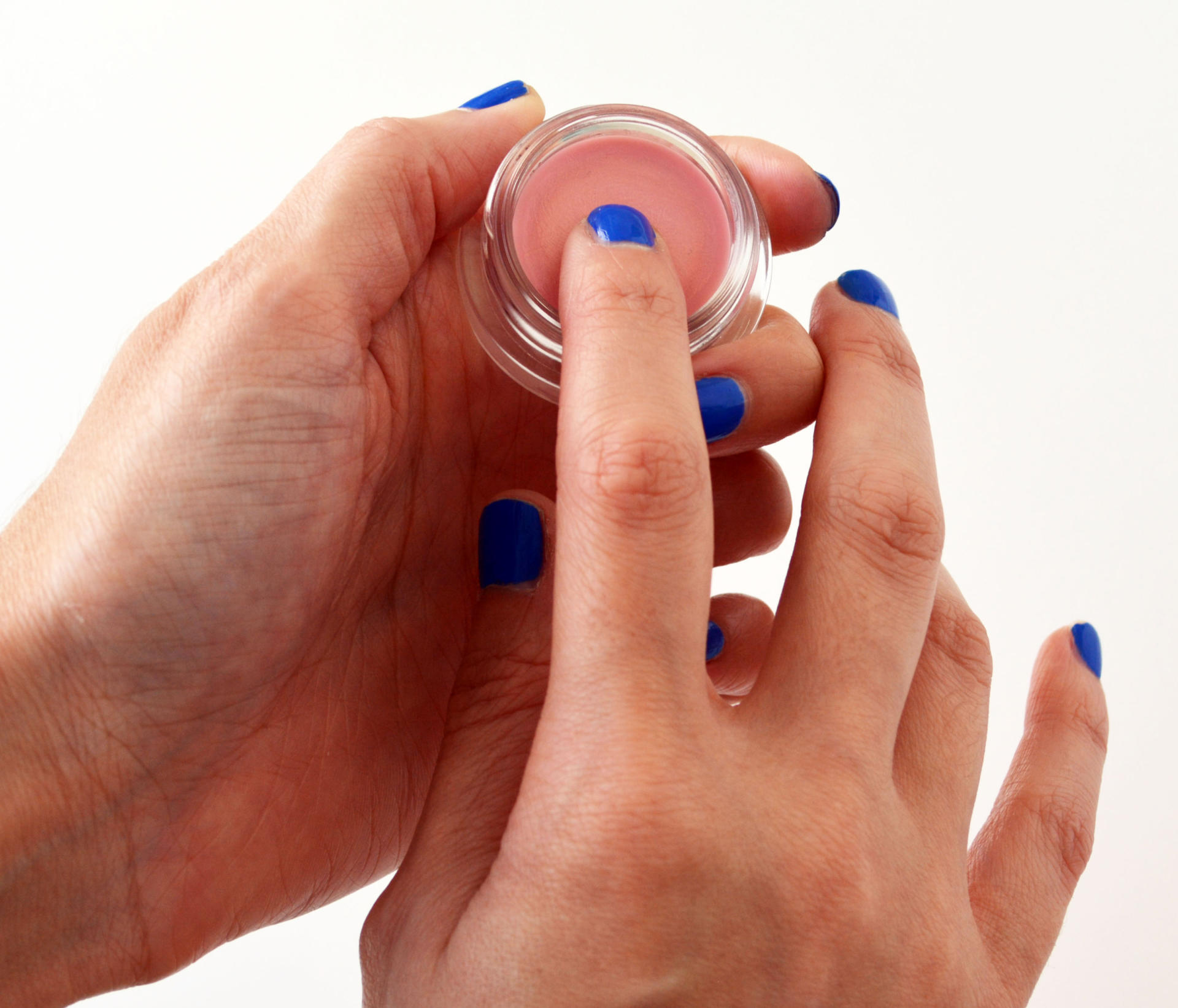 I was really excited about this product. I've never had a highlighter that looked 100% natural on the skin, and can also serve as skincare in a way. It gives the face a lit from within glow, I know that's an overused term, but it really does just that. It doesn't look like makeup at all.
The texture is a little sticky but not uncomfortable; it's almost like a clear lip balm. It has tiny pink shimmer particles, but you can't see them on the skin. This product can also be used several ways. I use it as a highlighter, on the cheekbones, chin, and cupid's bow. I use it on my lips, and sometimes I like to put a dot on my eyes for a glossy look.
It's long-wearing and travel-friendly as well. My only complaint is there's not a lot of product in the pot, but I need such small amount that I feel it will last awhile.
Final Thoughts
Overall, I'm very happy with my purchase. I love both items and would buy them again. I find myself gravitating towards this kind of makeup as I get older. Heavy makeup has never been my style. The makeup artists that I admire like Monika Blunder, Violette Serrat and Sam Chapman from Pixiwoo all wear that fresh, youthful but wearable look. I love makeup looks that are feminine and effortless. 
It's not about piling on tons of makeup, but picking the right items that make you look your best. I think the reason why MAKE Beauty works is that its natural makeup that's still fun. It's the kind of makeup that makes me excited about beauty, and that I want to have in my collection.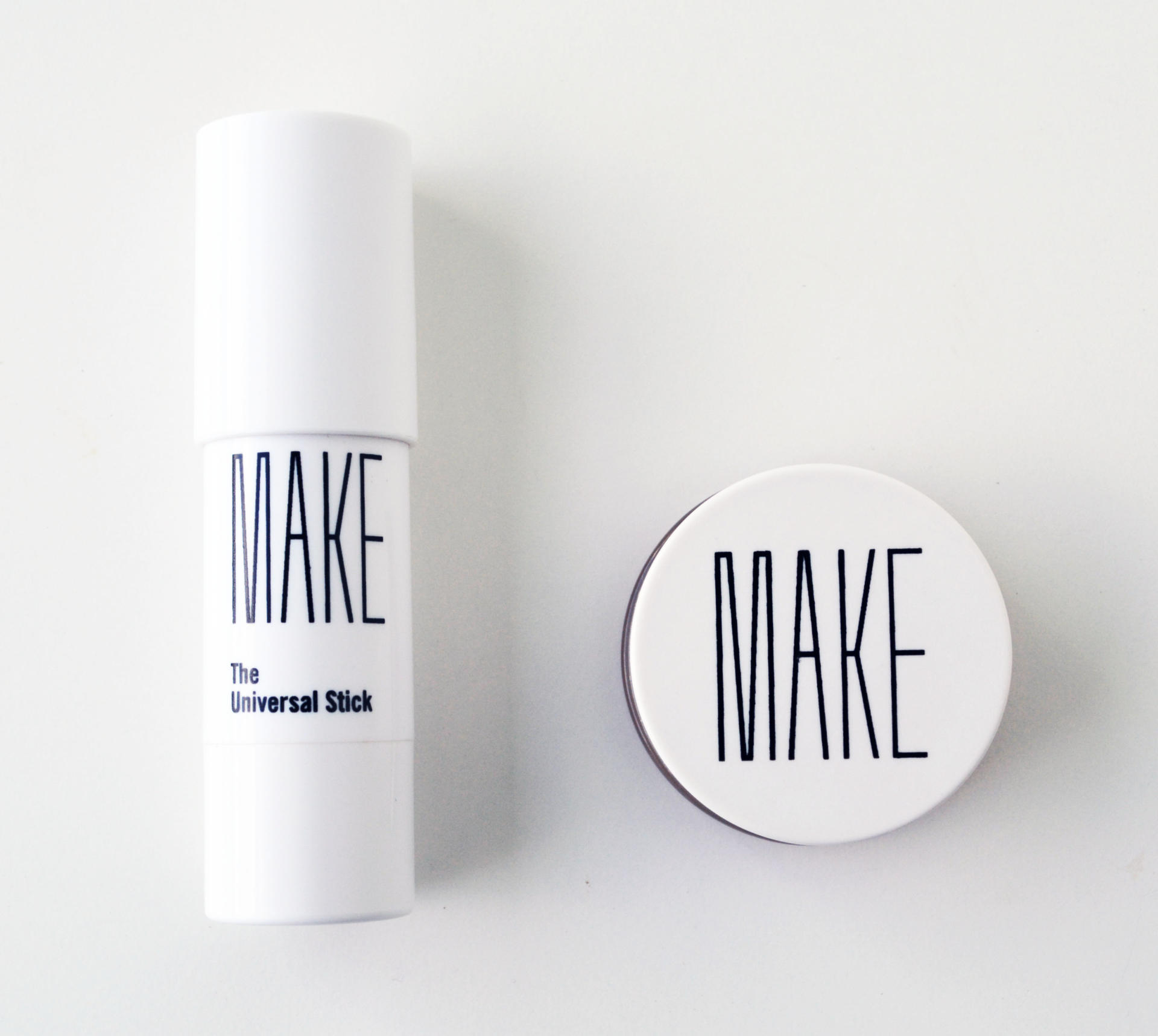 Have you tried MAKE Beauty? If yes, I would love to know your thoughts.