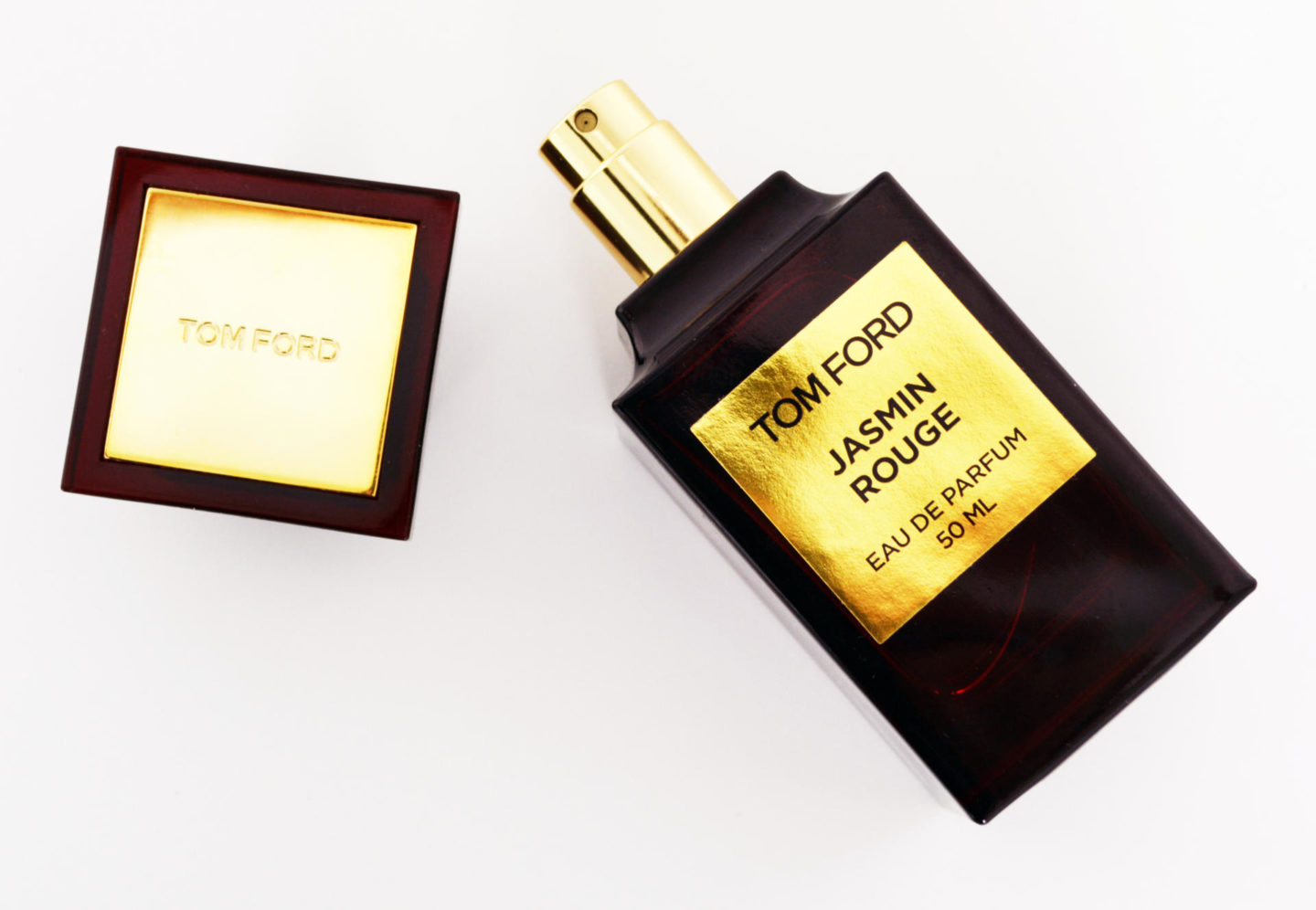 Ava would have loved this one.
Today's post is all about my latest perfume acquisition, Tom Ford Jasmin Rouge Eau de Parfum (1.7oz/$225.00).  I've been lusting after Jasmin Rouge for three years. It's part of Tom Ford's Private Blend range so it is expensive but in my opinion, worth every penny.
I experienced Jasmin Rouge for the first time in duty free at Barcelona Airport. They had a beautiful display of all the Private Blend fragrances. I sprayed it on myself and thought "Yes." I haven't been able to find anything like it and I've tried. Jo Malone's Tuberose Angelica which I also love comes a tiny bit close. They both have amber and woodsy notes at the base but Jasmin Rouge is much more powerful and distinctive.
According to Tom Ford, Jasmin Rouge is as audacious as lacquered red lips. Its deep red bottle evokes lush and hedonistic glamour. I couldn't agree more. The bottle is absolutely stunning, the deep oxblood color reminds me of old Hollywood glamour. I picture Ava Gardner or Lana Turner having a bottle like this on their vanity. The perfume itself is complex but there's a soft, femininity about it that makes it alluring.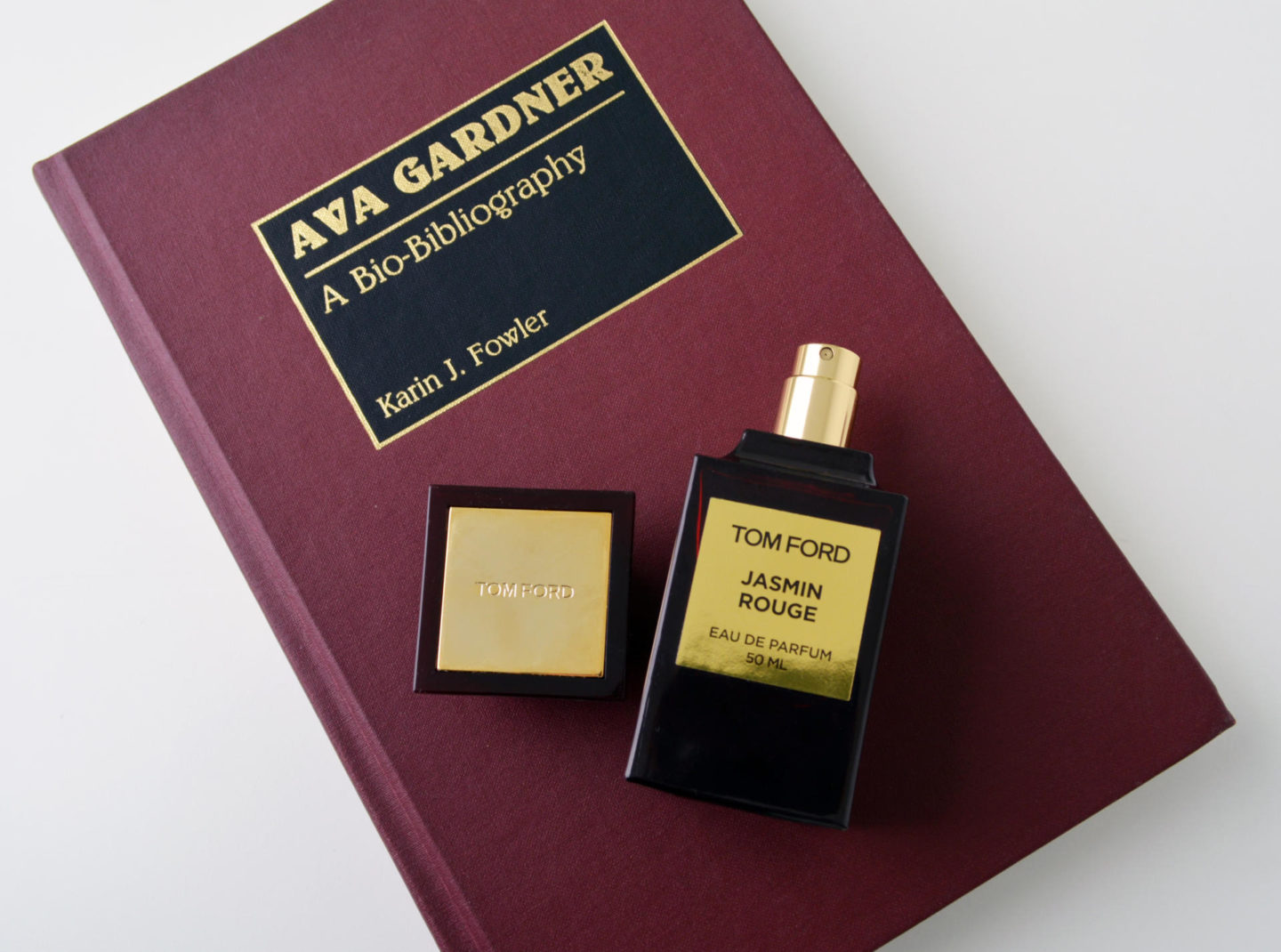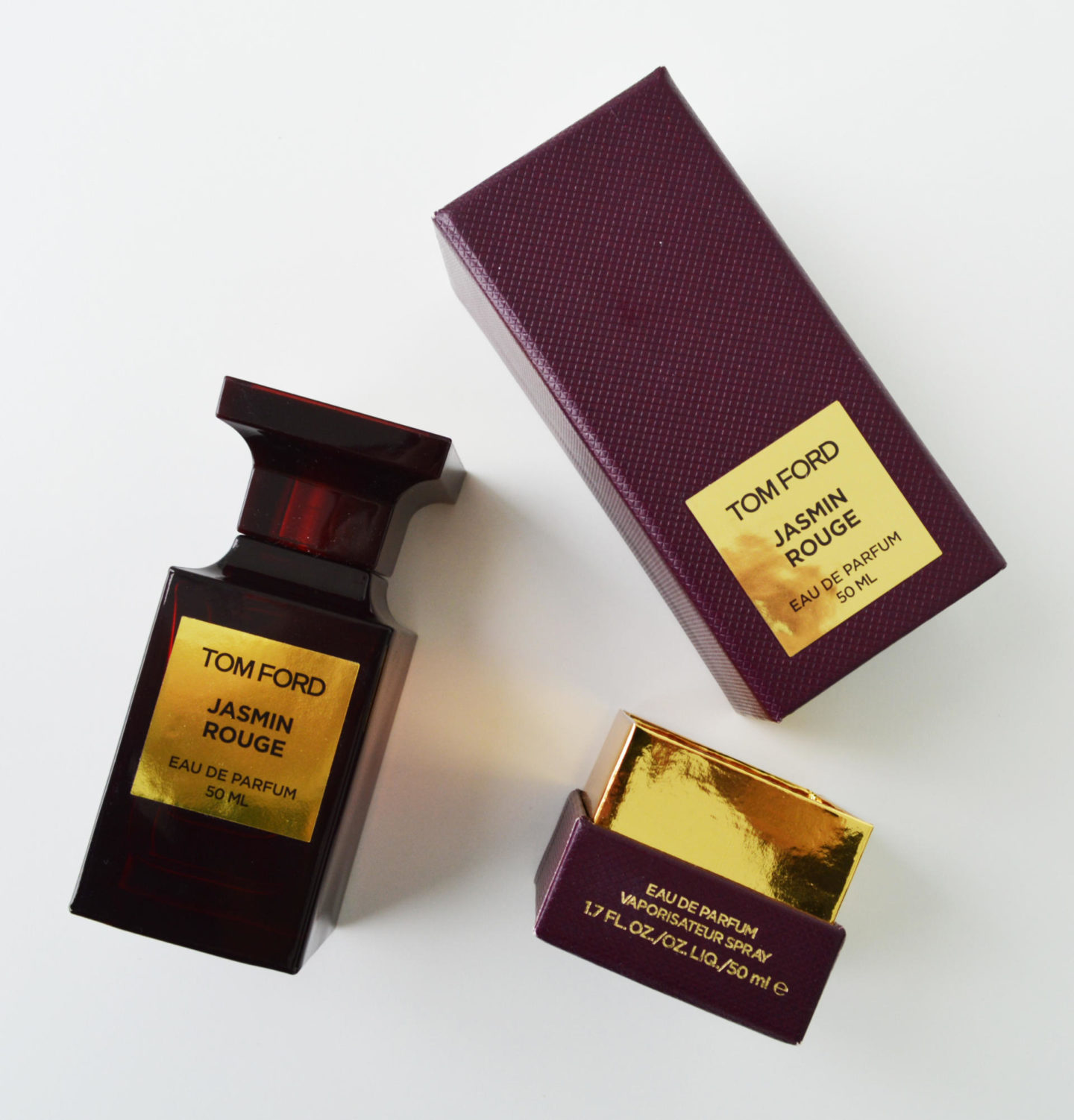 The Components: Inventive and Luxurious
Top notes: Bergamot, mandarin, cinnamon, ginger, cardamom, black and white pepper

Middle notes: Sambac jasmine, broom, neroli, ylang-ylang, clary sage
Base notes: Mexican vanilla, labdanum, leather, woody notes, amber
I can't get enough of the spicy notes in this and I love cinnamon and vanilla. If you're a fan of jasmine this is definitely for you. Personally, I associate this fragrance fondly with my grandmother and the Middle East. My grandmother was from Beirut and she loved jasmine and amber, I know she would have enjoyed Jasmin Rouge. And to be clear, there's nothing old about this scent.

In terms of longevity, you do get bang for your buck when it comes to Tom Ford fragrances. This is my fourth scent of his and I find them all to have great lasting power. I put this on my wrist in the morning and can still smell it after I take a shower at night. It doesn't fade easily on me and I get compliments galore. Both men and women have stopped me to ask what perfume I'm wearing. It's utterly exquisite and seductive, the perfect exotic evening scent.
It's perfect for any season. One might think this is more of a winter fragrance but I see myself wearing it on a hot summer night. I love Jasmin Rouge and I'm thrilled it's finally part of my collection. It's my new secret weapon, well not so secret anymore.