The Random but Awesome S**t I'm loving…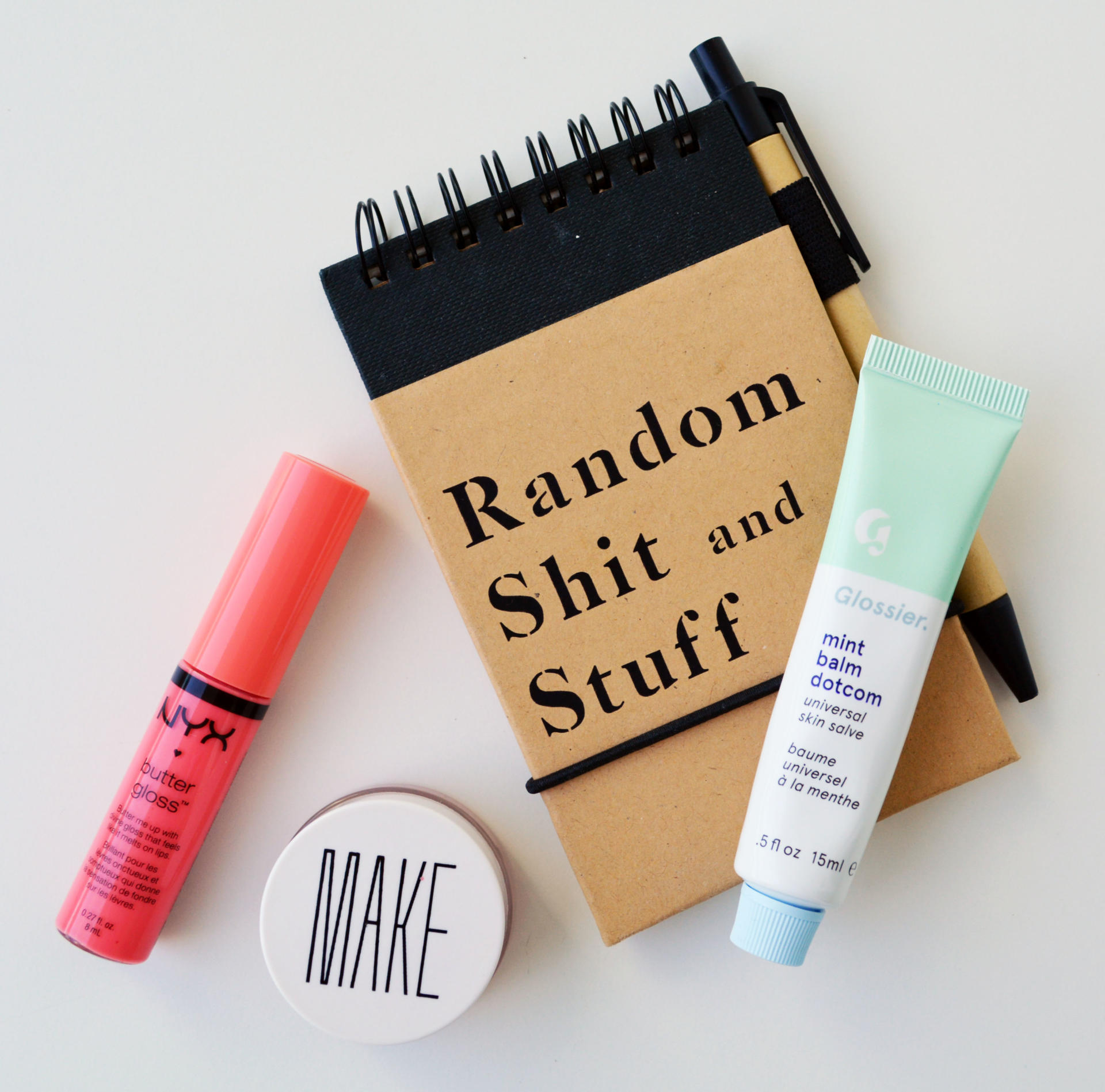 I think it's safe to say it's been a shitty month. Hurricane Irma and all the other natural disasters have given us a black eye for a bit. I'm thankful my family and friends are safe. Currently I'm focusing on how to help Puerto Rico and Mexico. Please consider making a donation to UNICEF to help continue the good work they do. If you know of any other organizations, please leave them down in a comment for me. Now onto September faves…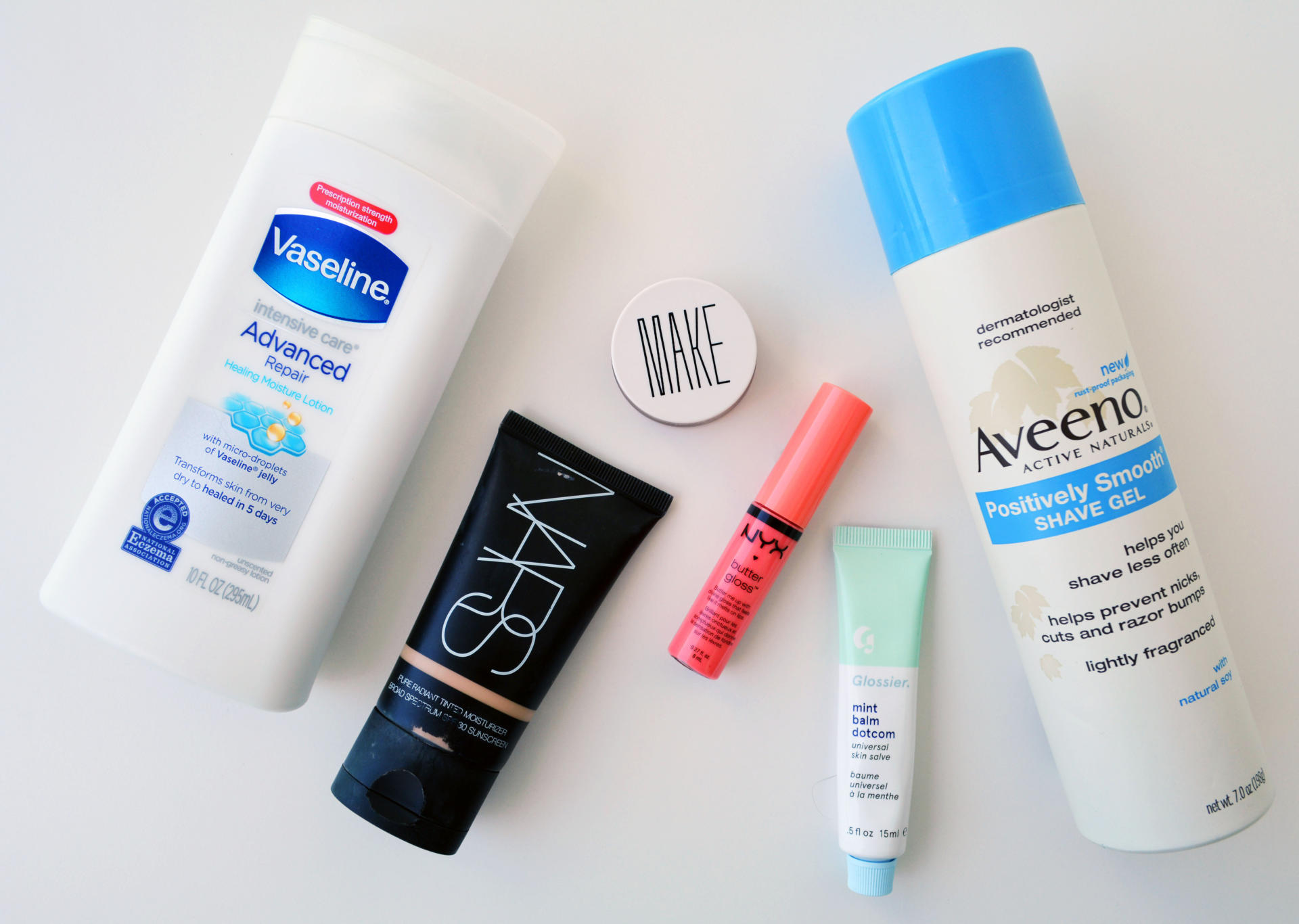 Skincare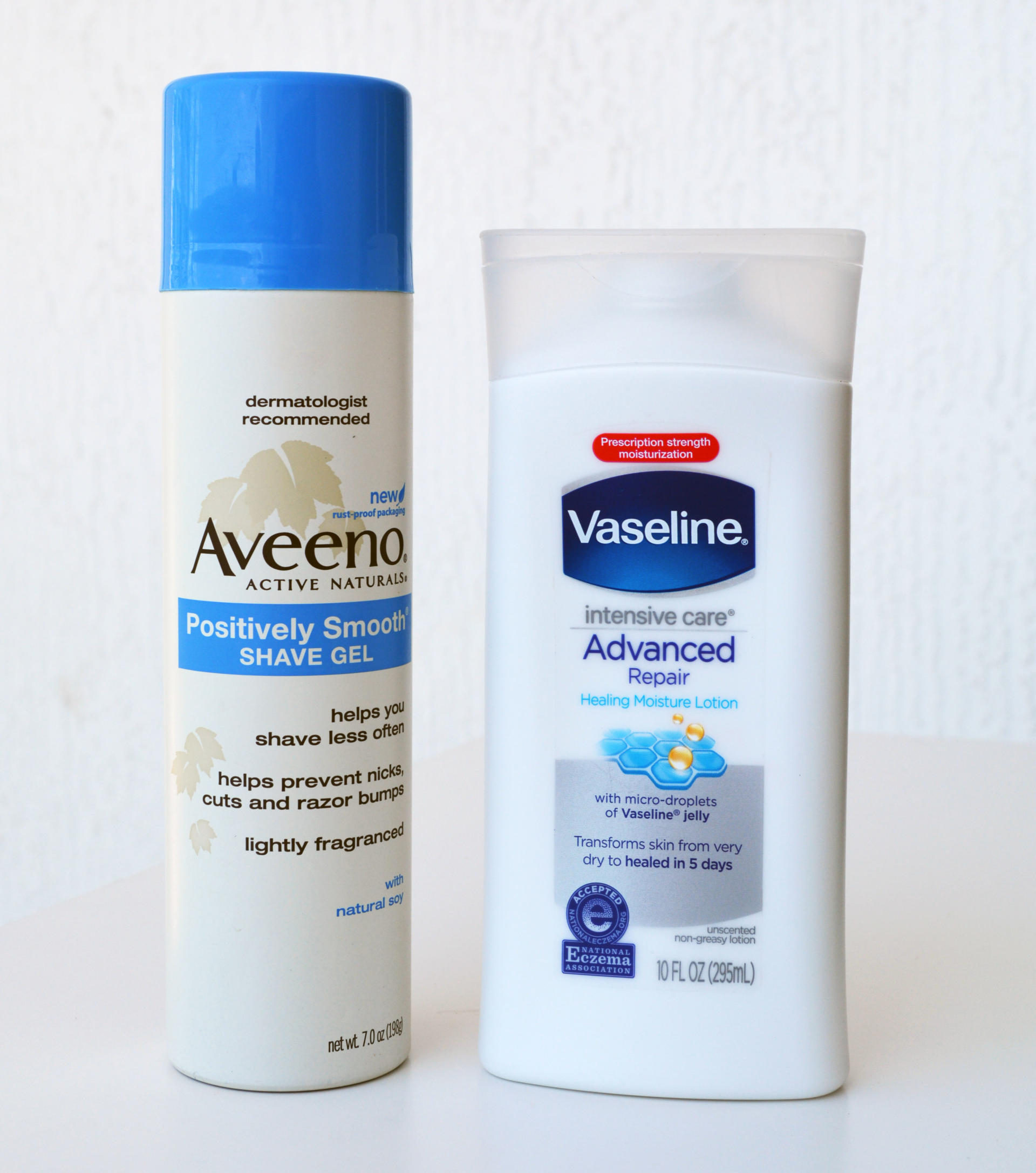 It's funny because I barely shaved my legs for half this month, but I love the Aveeno Positively Smooth Moisturizing Shave Gel (7.0oz/$3.97). I should have talked about this a while ago, but I kept forgetting to include it in a favorites post. This is the best shaving cream I've ever used. I highly recommend it if you have sensitive skin or prone to razor bumps. It's super gentle and has a light scent. Aveeno claims this gel will naturally minimize the appearance of unwanted hair with continued use. Personally, I haven't noticed a dramatic difference, but my hair does feel softer and I don't feel I have to shave as much. It also helps me get a close shave without any skin irritation afterward.
Next, the Vaseline Intensive Care Advanced Repair Healing Moisture Lotion (10oz/$5.89). I've been using this lotion for a few months now and really been enjoying it. This lotion has micro-droplets of Vaseline Jelly to intensify hydration. It's recommended for those of us who suffer from eczema or dry patches. It's perfect for sensitive skin and it's fragrance-free. I find it doesn't absorb too quickly so I prefer to use it at night after a shower. It's really soothing and the consistency is lightweight and it doesn't feel sticky on my skin. It also gives a little bit of a sheen to my legs which is nice. *This bottle was kindly sent to me for consideration. As always all opinions are my own.
Minimal Makeup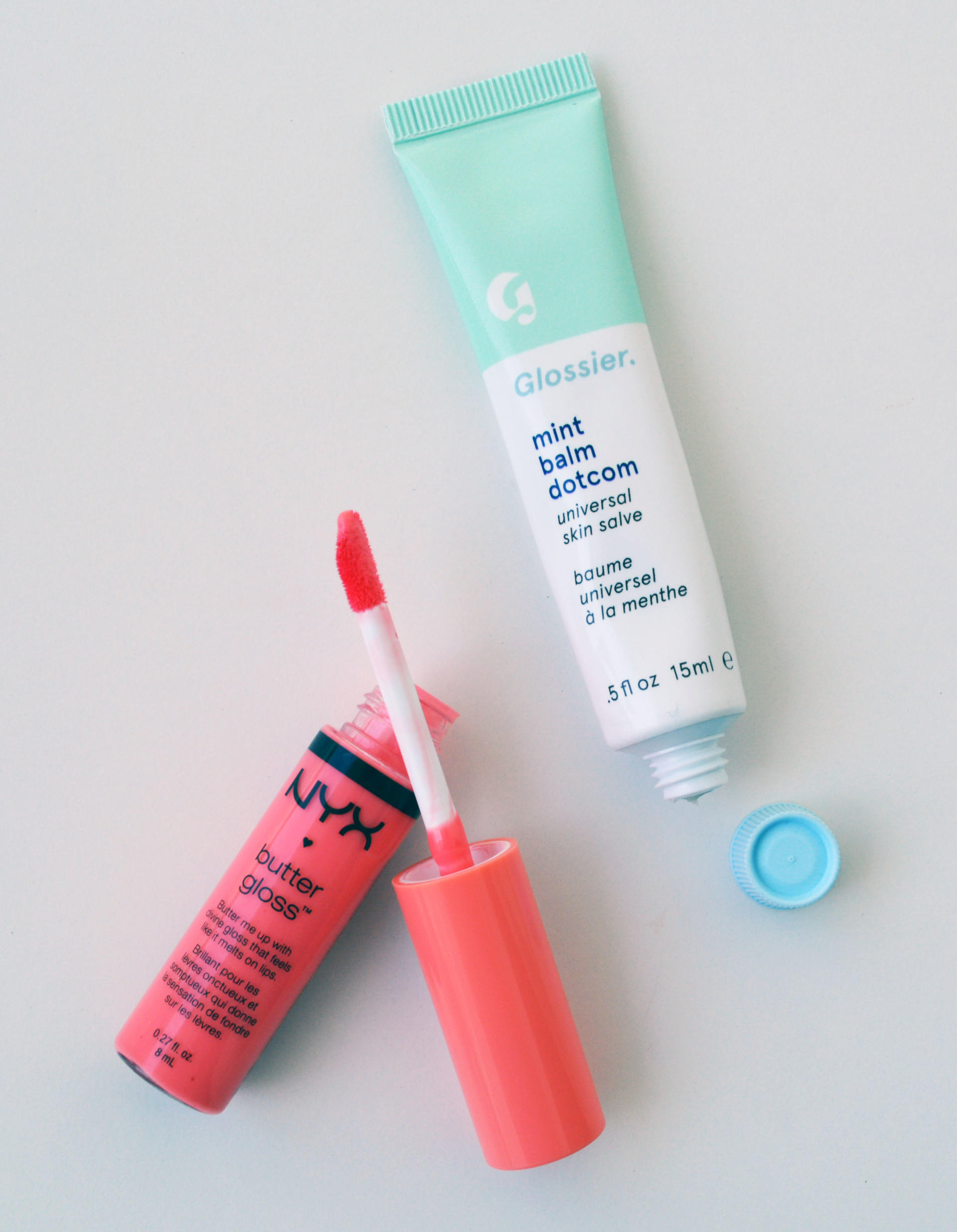 The Glossier Mint Balm Dotcom (0.5oz/$12.00) has been my go-to lip balm this month. The mint flavor reminds me of Orbit Sweet Mint Gum. I always apply balm in the morning before makeup to get my lips nice and hydrated. It feels cooling and refreshing on the lips. This is the one I keep in my bag to apply throughout the day, I like to apply it after lunch. I'm a big fan of the Balm Dotcom; I have four in my collection. I know that's excessive, but I can't help myself. Glossier haul coming soon!
I love the NYX Butter Gloss in Apple Strudel (0.27oz/$3.49). I really enjoy NYX lip products in general, they are cheap and cheerful and have a great selection of colors. This gloss is pigmented but not sticky at all. I regret not picking up more colors from this line. The longevity is pretty good for a lip gloss. I adore the color; it's a light peachy pink that looks youthful and fresh. The tube is small and easy to carry, I just toss it in my bag and go.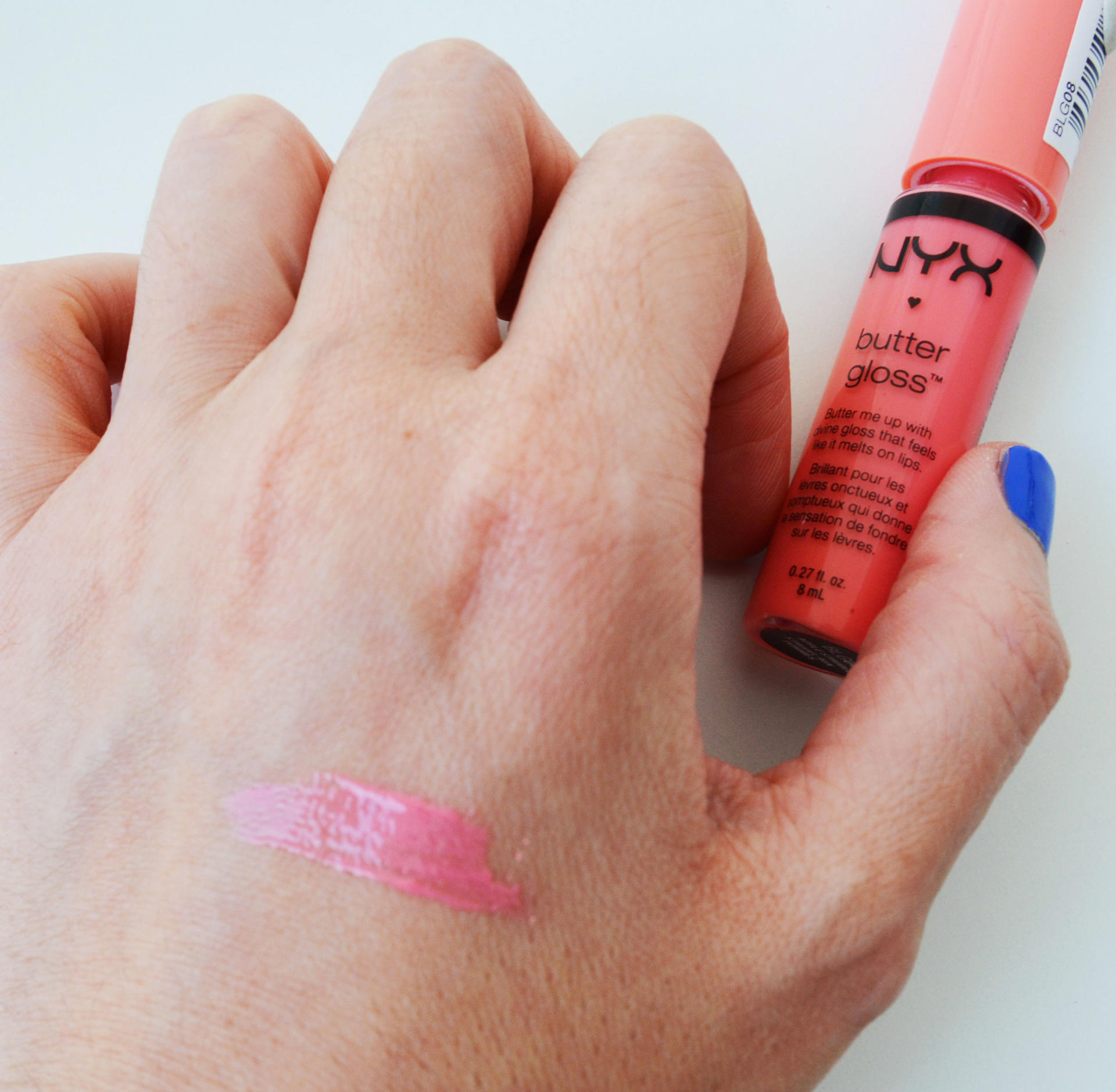 The NARS Pure Radiant Tinted Moisturizer in Groenland (1.9oz/$45.00) is all I've been using foundation wise this summer. And it seems to be my go-to for Fall as well. I've talked about it several times on my blog so I won't bore you, but this is an awesome product. It gives great coverage for a tinted moisturizer, the finish is lovely and it's quick and easy. The Nars Tinted Moisturizer is holy grail status for me.

The highlighter that's won my heart
The newbie of the bunch is the Make Beauty Dew Pot ($20.00). I have a full review coming soon, but this little Dew Pot has my heart. I just had to talk about it. It looks like nothing special in the pot, but it gives the most beautiful but natural highlight. The product itself is very sheer much like a lip balm. It contains tiny pink shimmer particles. Every time I use it my skin glows. I don't see the shimmer on my skin, but I see the luminosity. I have to thank Chrissstttiiine for the recommendation. She has great taste!
And finally, the random little notebook from the photos was a gift from my previous boss. We work in the arts, and she picked this up at a museum for me. I love making lists, but I prefer to jot stuff down in a notebook than using my phone. It's light and compact and is currently living inside my bag. I love it!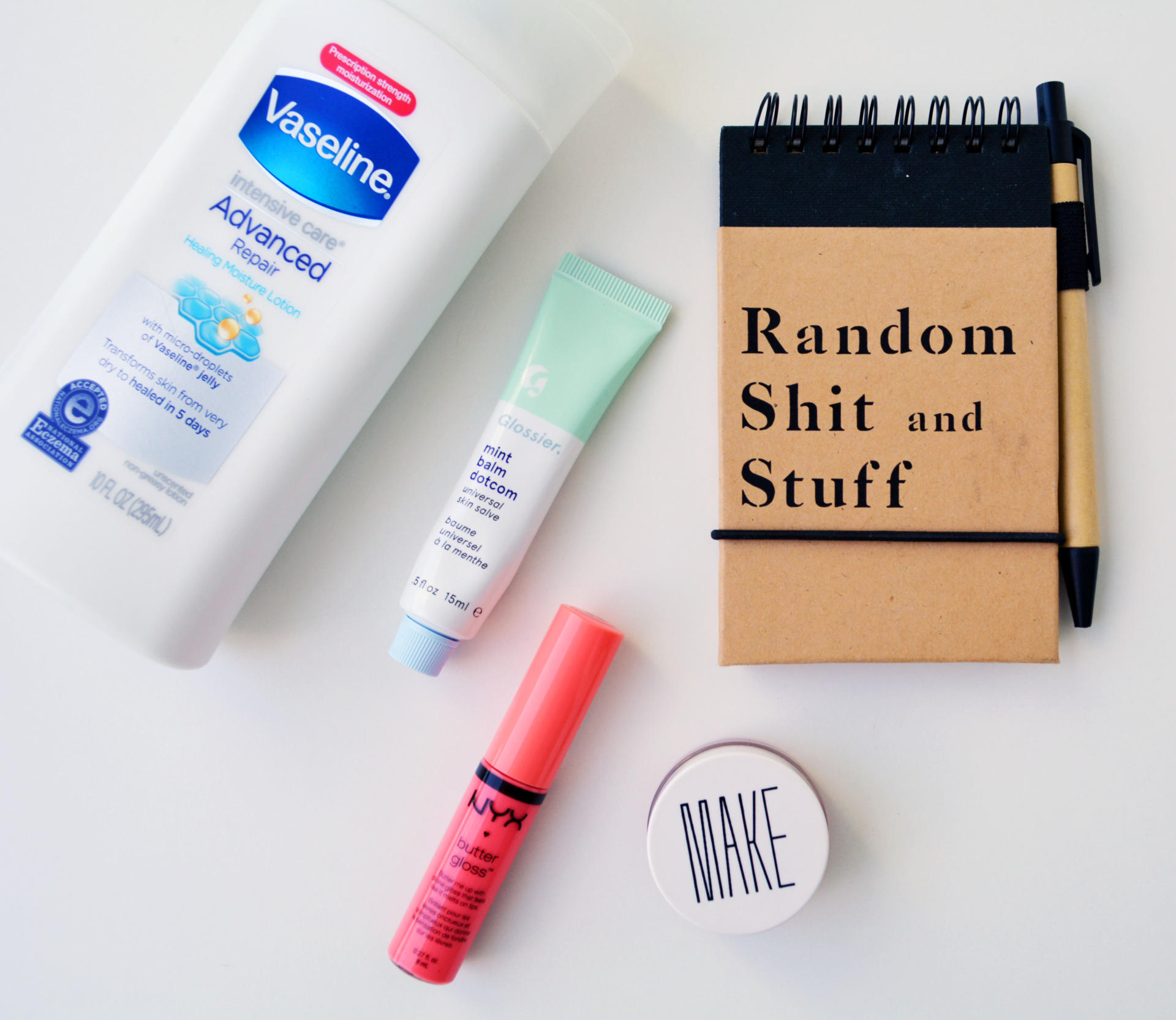 What are your favorites this month? Random and otherwise.

Shop the Post