My best Skincare bits!
I really enjoy watching beauty tags on YouTube so I thought it would be fun today to do one focused on skincare. This tag was created by Sandra from ttsandra and Ashley from makeupTIA. They're such great girls, both knowledgeable and articulate about beauty and skincare, I'm a big fan. Let's get on with the tag!

1. What's your skin type?
I have dry to very dry skin. I occasionally get dry patches around my nostrils, under the eyes, and on my cheeks. As far as skin concerns go, I'm most concerned with signs of aging, I'm in my late 30's and use a few anti-aging products. I don't suffer from acne or discoloration and wouldn't consider my skin to be sensitive but it's dehydrated. 
2. How do you store your skincare products?
I keep them inside a cabinet in my bathroom.
3. Favorite ingredient?
This was hard but I have to go back to basics and pick Vitamin E. It has countless benefits and effective on dry skin. Vitamin E heals and repairs your skin making it look healthy and brighter and it's also good for your hair and scalp. Using Vitamin E oil treats wrinkles by supporting new skin cell growth. Another favorite ingredient is Hyaluronic Acid, it's wonderful for replenishing moisture making my skin look plump and firm.
4. Most indulgent product?
The Sisley Black Rose Cream Mask. This is definitely the most expensive skincare product that I own and it's the one I reach for when I want to pamper my skin and give it extra hydration and love. It heals my skin and bringing it back to life especially after long haul flights. It also smells incredible and that's always a plus, right?

5. Best Budget buy?
I have to go with the Mario Badescu Facial Spray with Aloe, Cucumber, and Green Tea. As you know I enjoy a good face mist, it's a big part of my skincare routine because it's so refreshing and calming. I love to use this in the morning, it wakes me up and makes me feel good. I believe this particular version is exclusive to Ulta. It's soothing and refreshing and it's only 7 bucks! 
6. Do you use any tools (Clarisonic, Foreo, etc.)?
No, I don't and I can't speak about their performance because I haven't tried them. For now, I'm perfectly fine using my hands to cleanse my face and using a chemical exfoliant to remove any dead skin cells.
7. Best mask?
First Aid Beauty Ultra Repair Instant Oatmeal Mask. I use this mask when my skin needs a time out from exfoliants and is feeling tight. It's soothing, gentle and calming and smells just like oatmeal cookies. The Sisley Black Rose mask is also wonderful although personally, I don't use it as a mask. Instead of washing it off I leave it in like a moisturizer.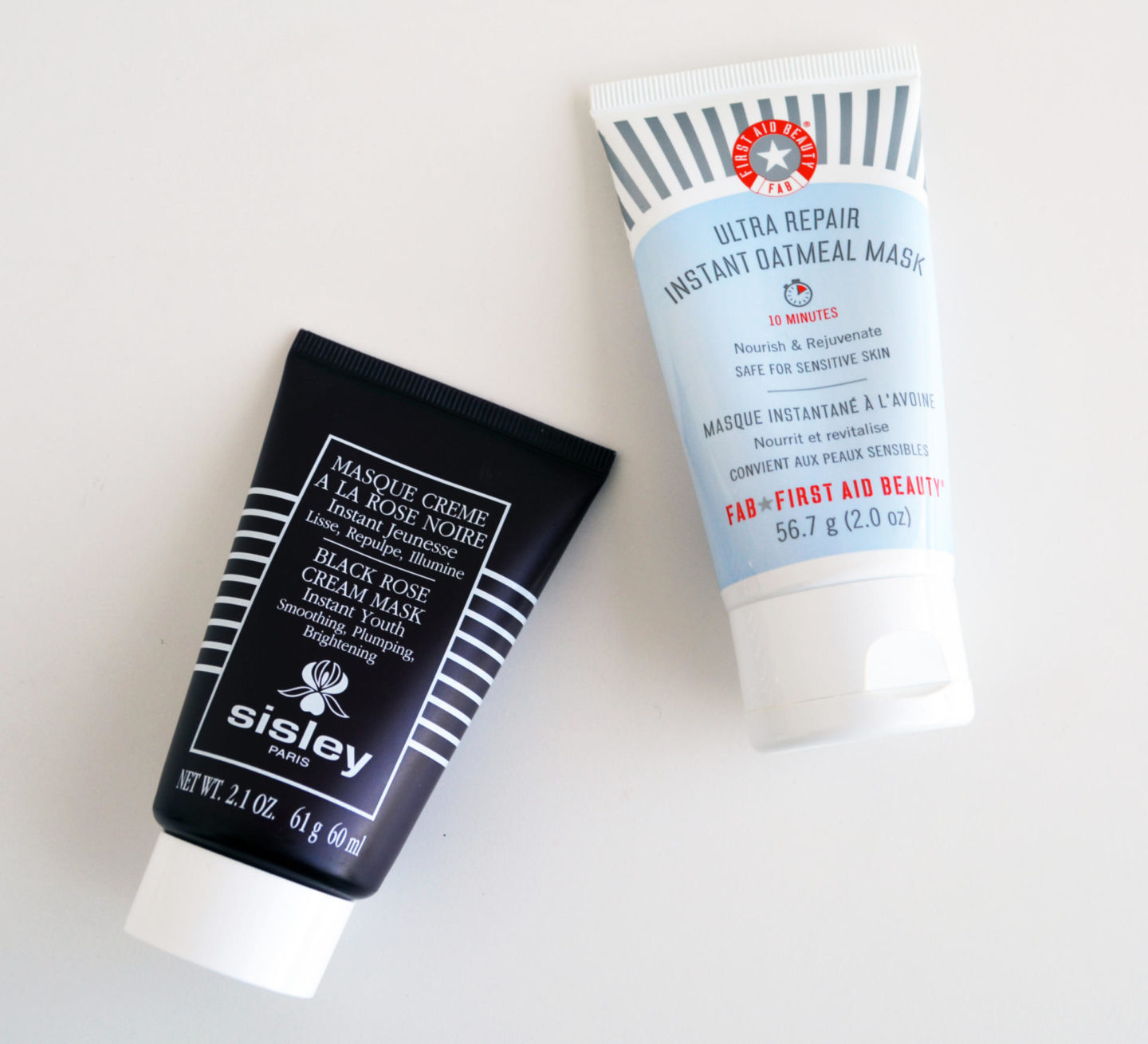 8. Best multi-use?
Sunday Riley Luna Sleeping Night Oil. If you told me I had to pick just one item from my skincare stash to use forever (I would probably cry of course) I pick Luna. I've talked about it several times so I won't bore you but there many benefits to this product. It's full of essential oils, it's anti-aging and reduces the appearance of pores and wrinkles, it improves fine lines and uneven texture. Most importantly this hydrates my skin leaving it soft and supple. It's pricey but worth it.
9. If you had to stick to only one skincare brand, what would it be?
This is was hard because at the moment my skincare stash is a bit of a mixed bag. If this was a few years ago I would have said Philosophy. I was a Philosophy girl for years but unfortunately, they discontinued my moisturizer and I was out. Now I would have to say Clinique, I trust the brand and the ethos behind it. I grew up using Clinique products from their 3-Step Skincare System to their Dramatically Different Moisturizing Lotion which was the very first moisturizer I ever used.
10. Best Spot Treatment?
I don't necessarily use spot treatments but if my skin is feeling congested or I feel a spot coming I reach for the Ole Henriksen Lemon Facial Peel. I use it at night and in the morning my skin feels nice and smooth again.
11. Favorite step of your skincare routine?
Easy peasy, moisturizing! I'm a total hydration junkie, I just love to moisturize my skin. My current moisturizer is the Clinique Moisture Surge Intense For Very Dry To Dry Combination Skin. This is a thick, rich cream perfect for those of with extremely dry skin. Clinique also has a version for oily skin types. This cream feels so luxurious, it makes my skin velvety soft and smooth. The cream itself feels like velvet, it's gorgeous.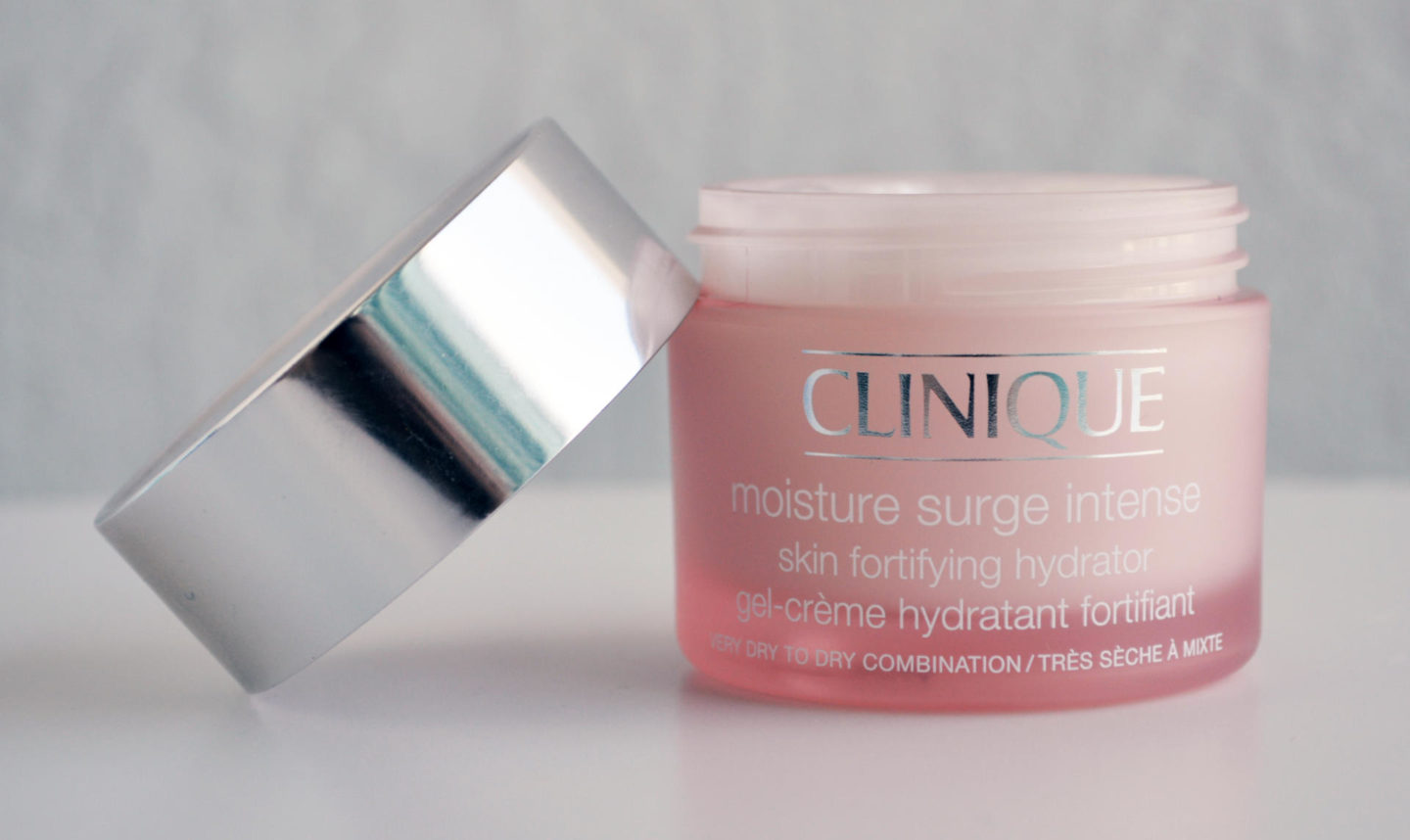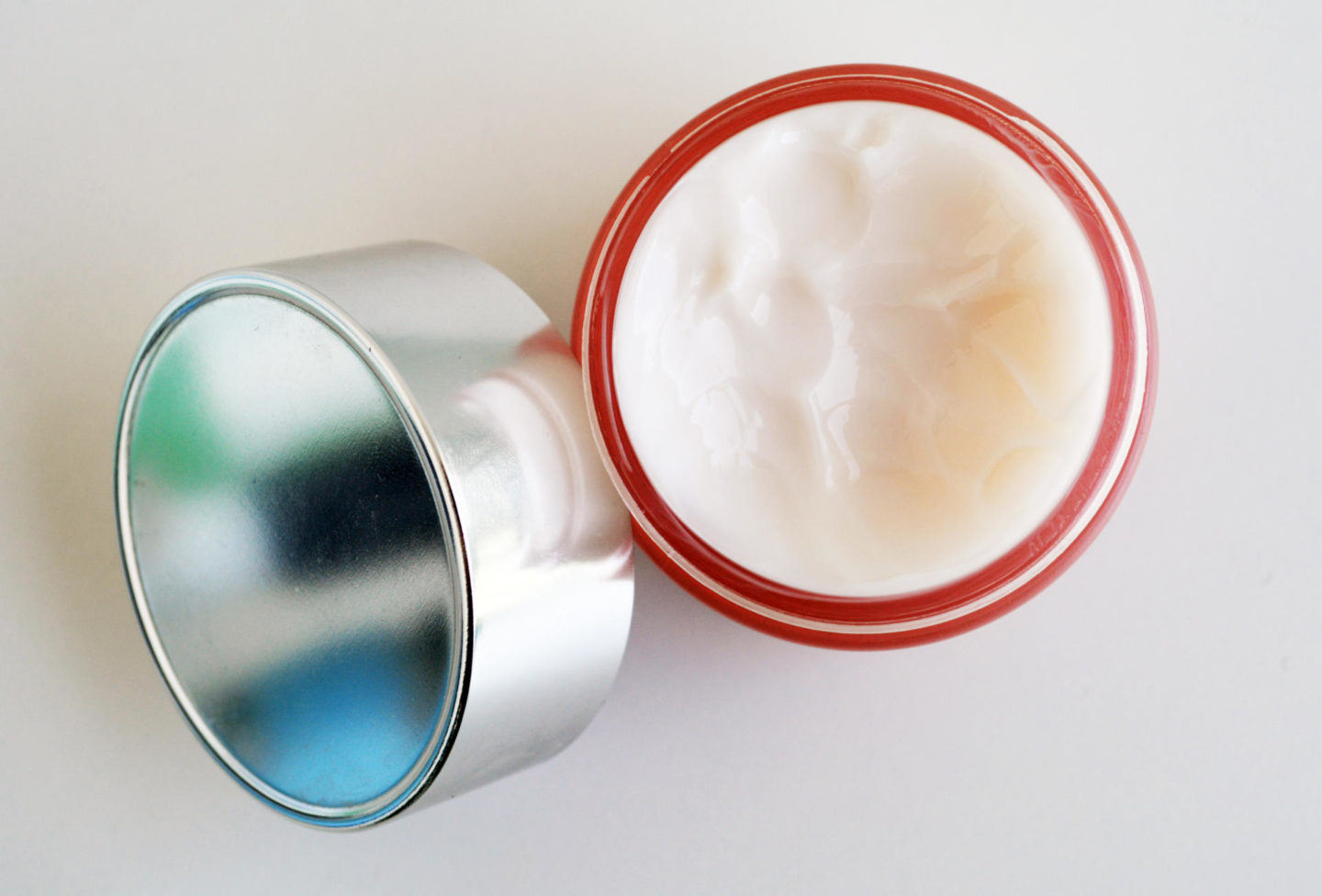 12. What's on your skincare wishlist?
I have too many to name them all but I would love to try the Guerlain Orchidée Impériale line. I've also heard great things about Darphin Skincare especially their oils. Another brand I would like to get more acquainted with is Clarins. I've used a few of their products and have enjoyed them but would love to try more. And anything from La Mer.

What are some of your favorite skincare products? I would love to read your answers to these questions below.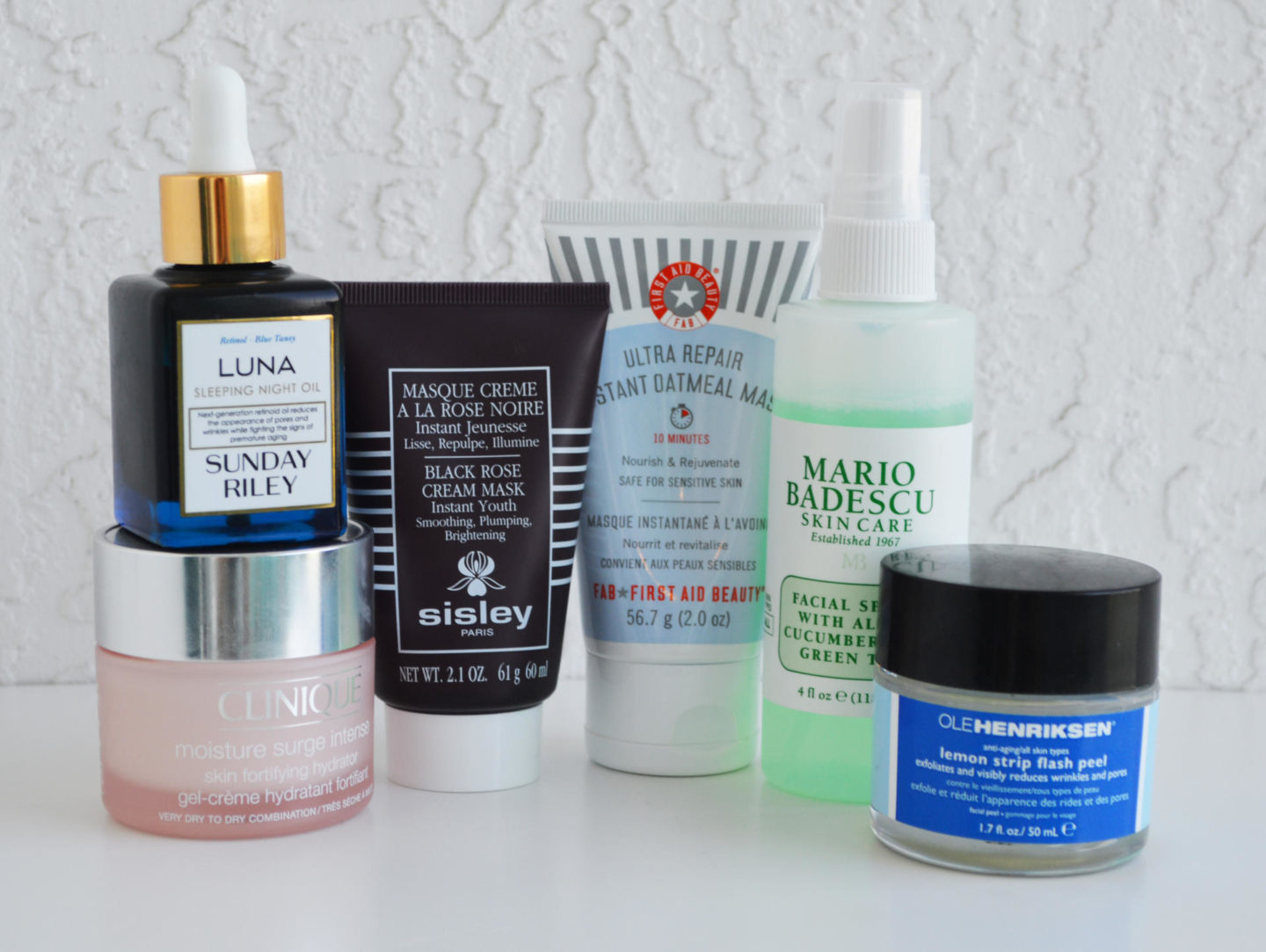 Shop the Post