It's the most wonderful time of the year (Halloween of course.)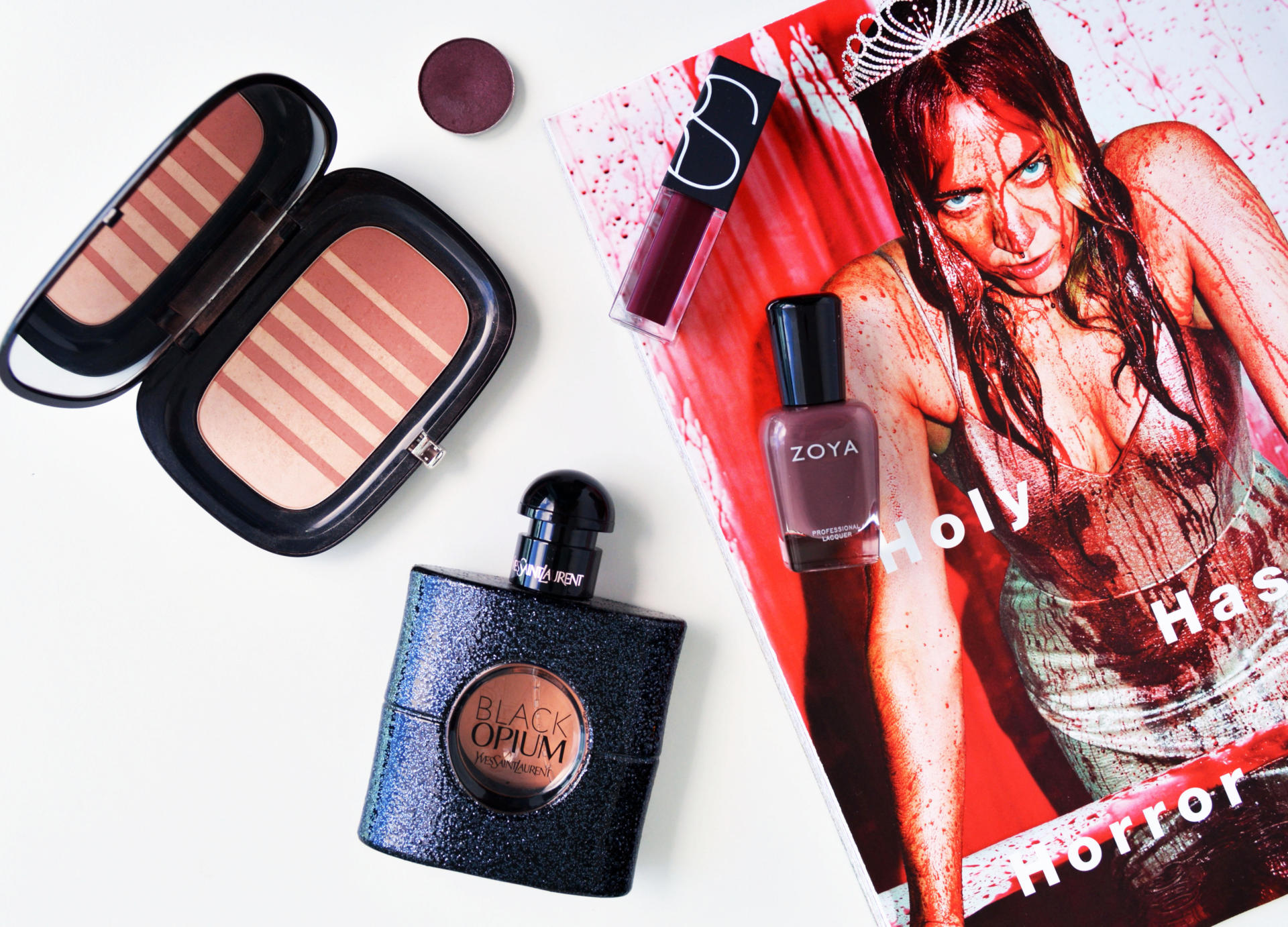 Autumn is my favorite time for beauty. It's so exciting for me to see the new collections for fall come out. And it inspires me to go through my beauty stash and revive some old favorites. I have makeup, nail polish, and fragrance recommendations for this season. Warning: Those of you who hate Burgundy, feel free to walk away now. Let's get started!
The Scent
Yves Saint Laurent Black Opium (1.6oz/$91.00) is the fragrance I reach for the most during the fall season. The notes include coffee, vanilla, jasmine, pink pepper, and pear. It's sexy and dark so if you enjoy warm scents you would love this. It's perfect for day or night and lasts wonderfully on my skin. I also love the textured black bottle, very rock n' roll.
Pastels? Not this Debbie.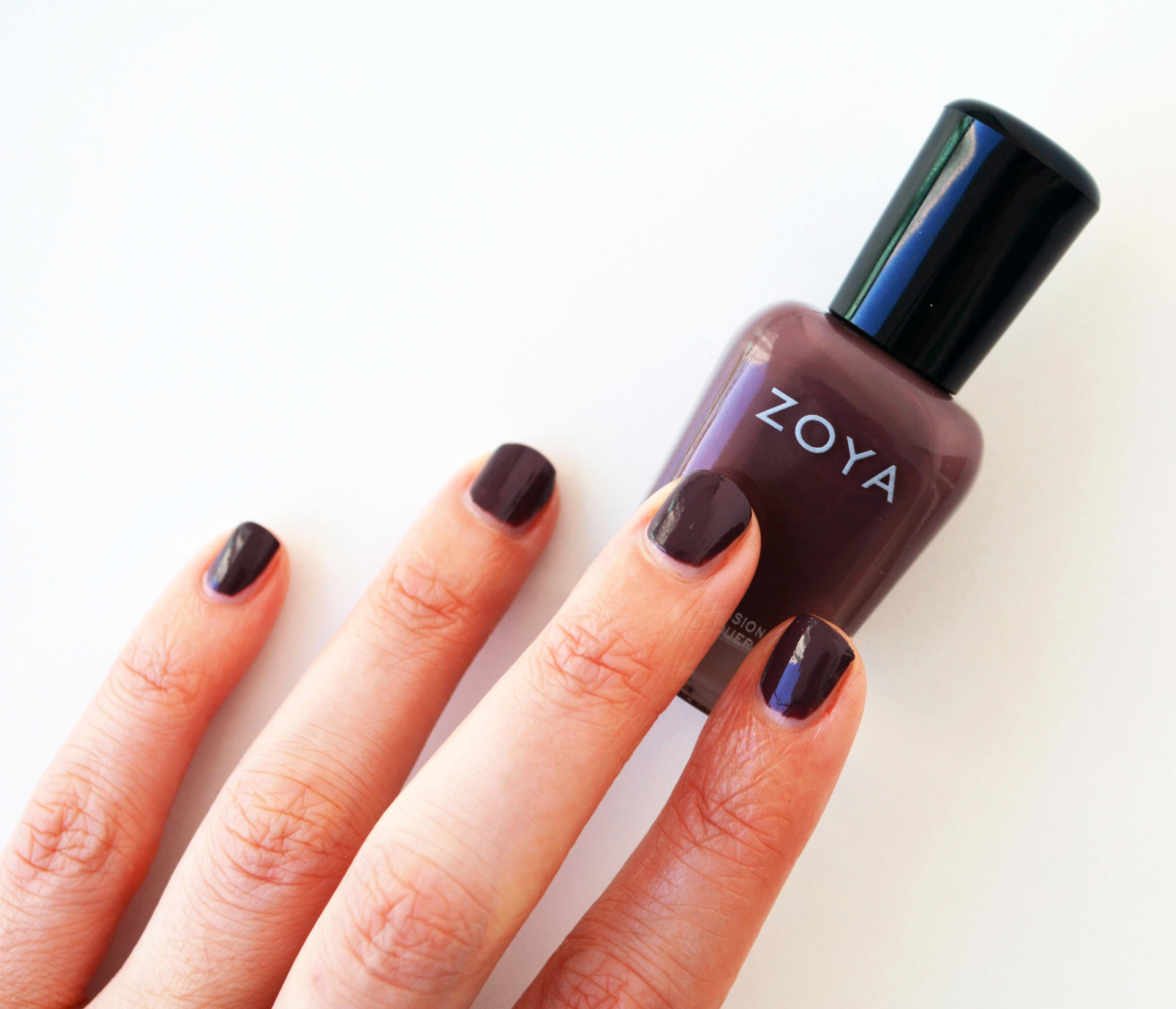 Who doesn't enjoy a good vampy shade in the Fall? Enter Zoya Nail Polish in Debbie (0.5oz /$10.00). Debbie is a gorgeous plum brown. I love this color. It's modern and sophisticated, the perfect color for this season. Zoya makes the best cream nail polishes in my opinion. The formula is long-wearing and it's free from toluene, camphor, formaldehyde, parabens, and lead.
Another fall favorite is Deborah Lippmann's Bitches Brew. It's a beautiful blood red with shimmer. Unfortunately, this shade was discontinued. Why Deborah? Why? But no worries, if you like deep reds check out Essie Nnee-High Life or Smith and Cult Lovers Creep. Zoya Blair is an awesome dupe too!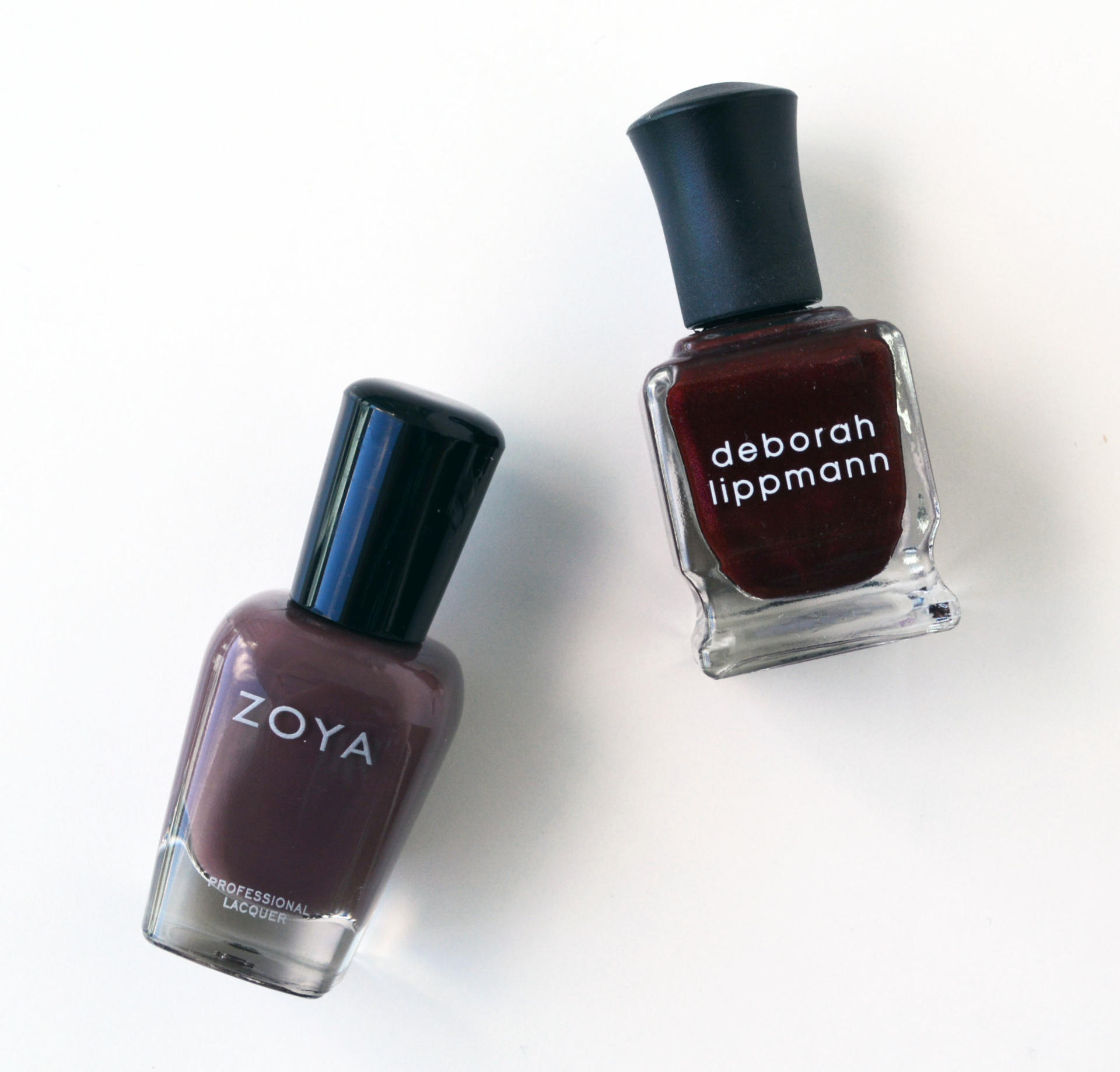 The Makeup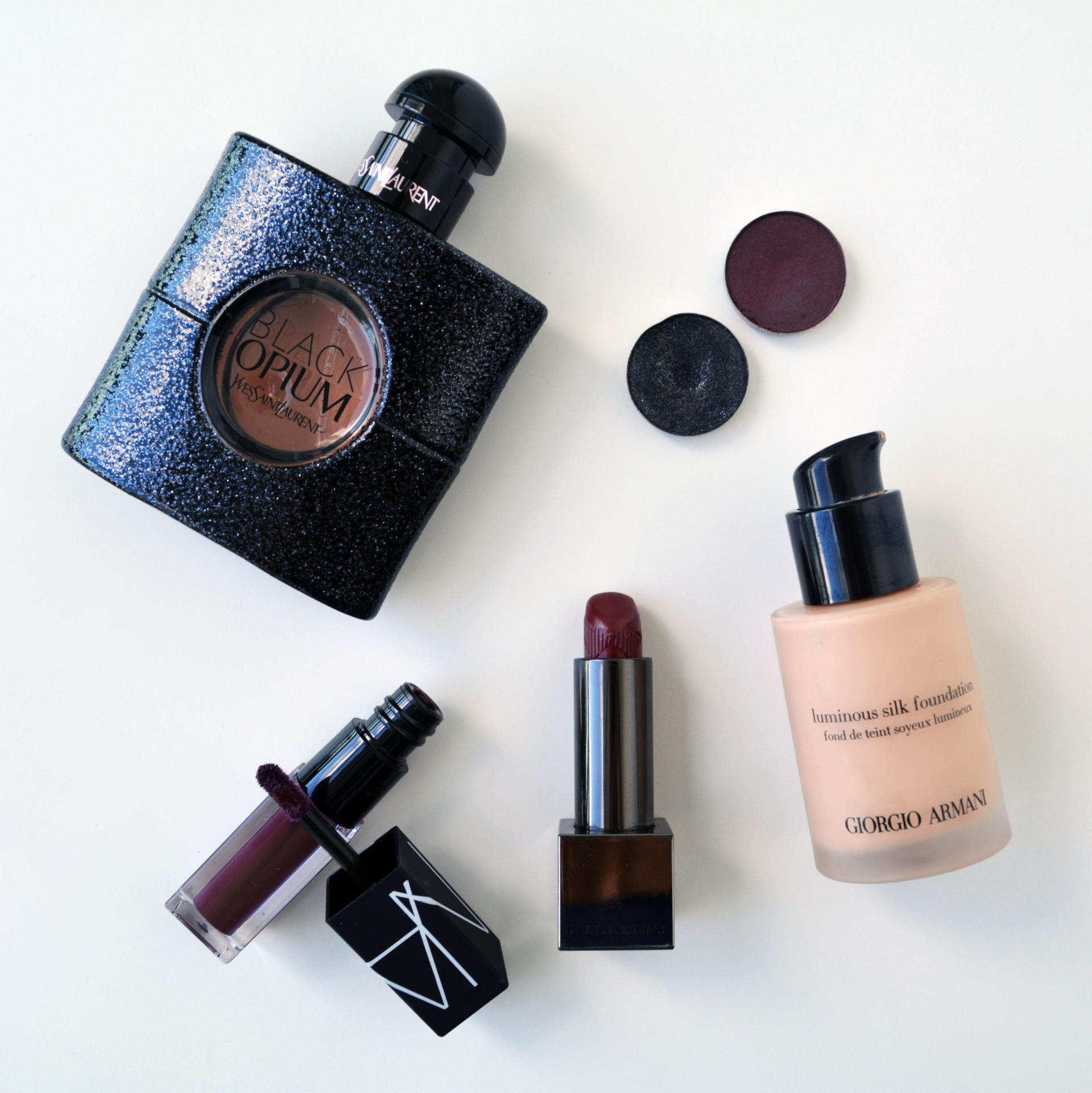 MAC Eye Shadow in Sketch and Black Tied (0.04oz/$16.00) I love a burgundy eyeshadow for Fall and Winter; my go-to is Sketch by MAC. Sketch is my second favorite MAC shadow after Woodwinked. It's a gorgeous, burgundy with red shimmer that's flattering on any eye color. Sketch also pairs nicely with gold; I just add it to my crease for a warm look.
Black Tied is my party black. The silver sparkle adds a unique but edgy touch to an ordinary black. I mainly use it as eyeliner, but this is perfect for creating a smoky eye.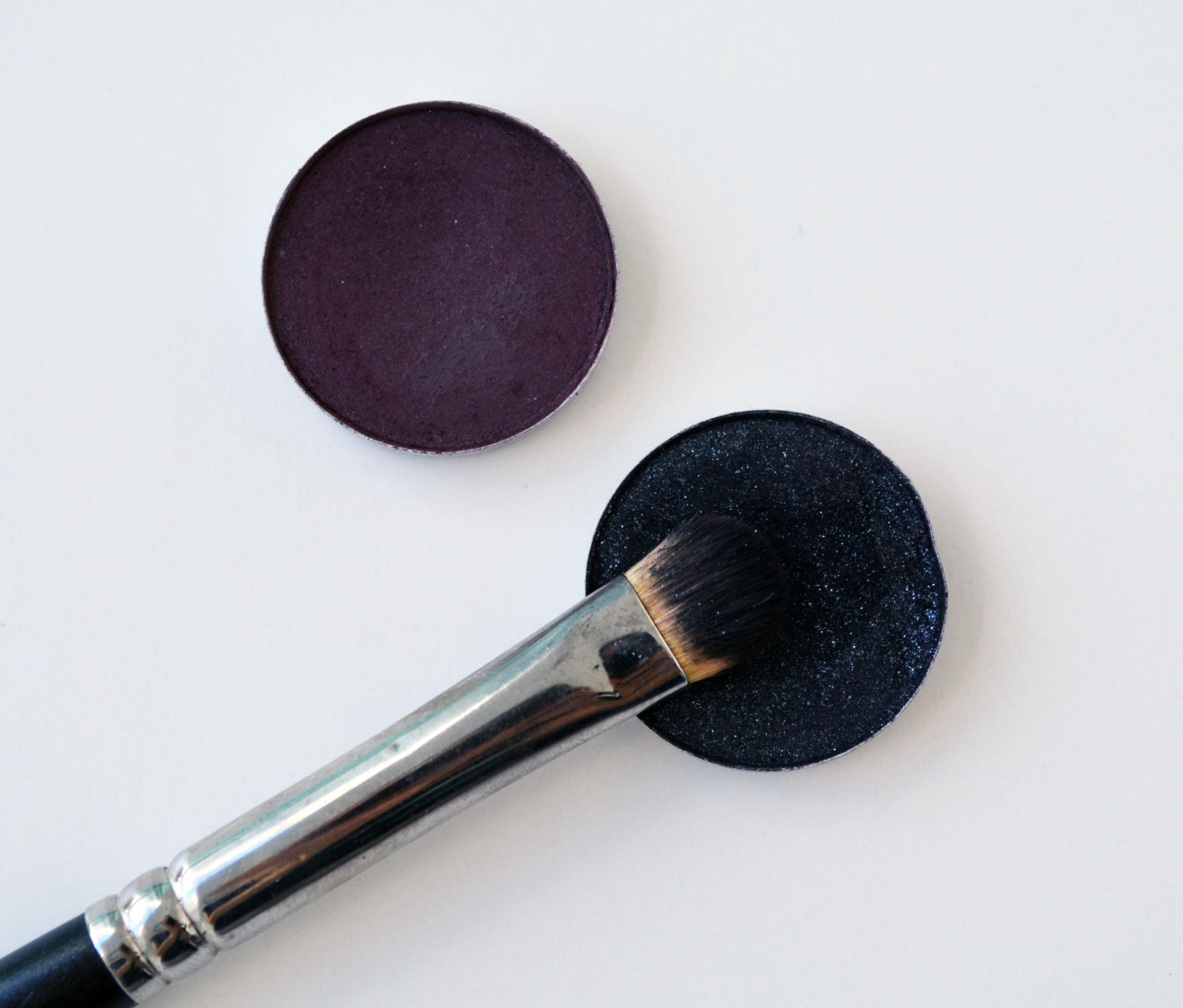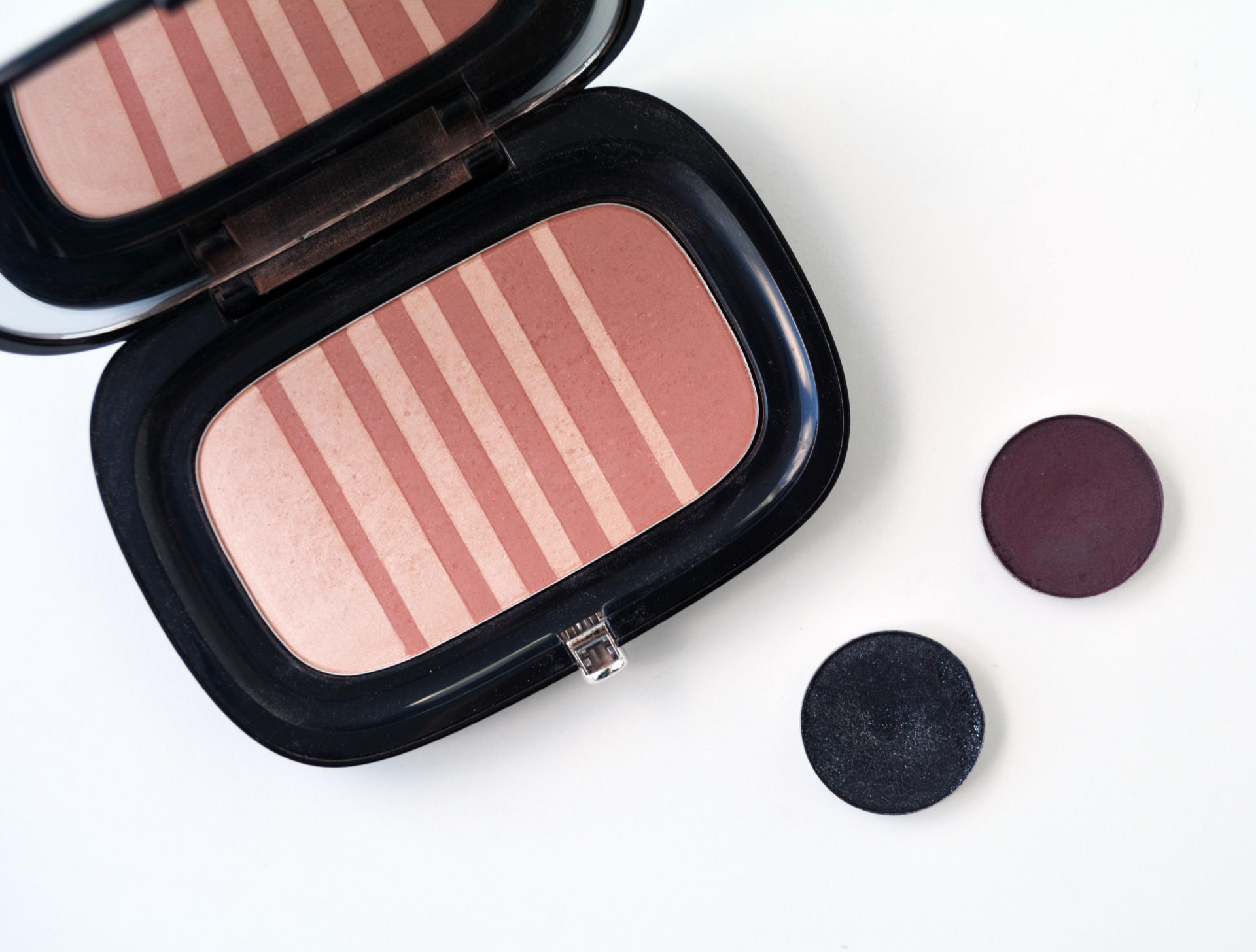 I've put away all the coral blushes I used this summer and breaking out Marc Jacobs Air Blush Soft Glow Duo in 506 Flesh & Fantasy (0.282oz/$42.00). Flesh & Fantasy is the prettiest, warm shade that pairs easily with any makeup look. I recommend the Marc Jacobs duo blushes in general; the quality is outstanding. Another blush favorite is NARS Sin; it screams autumn.

My most used foundation for the cooler months is Giorgio Armani Luminous Silk Foundation (1oz/$64.00). I'm not into the matte look; it just doesn't work for me, so I like to keep the glow going throughout the fall. This foundation gives great coverage while still looking natural and glowy. It doesn't settle and works well with my dry skin. And it photographs beautifully perfect for the party season.
The Vampy Lip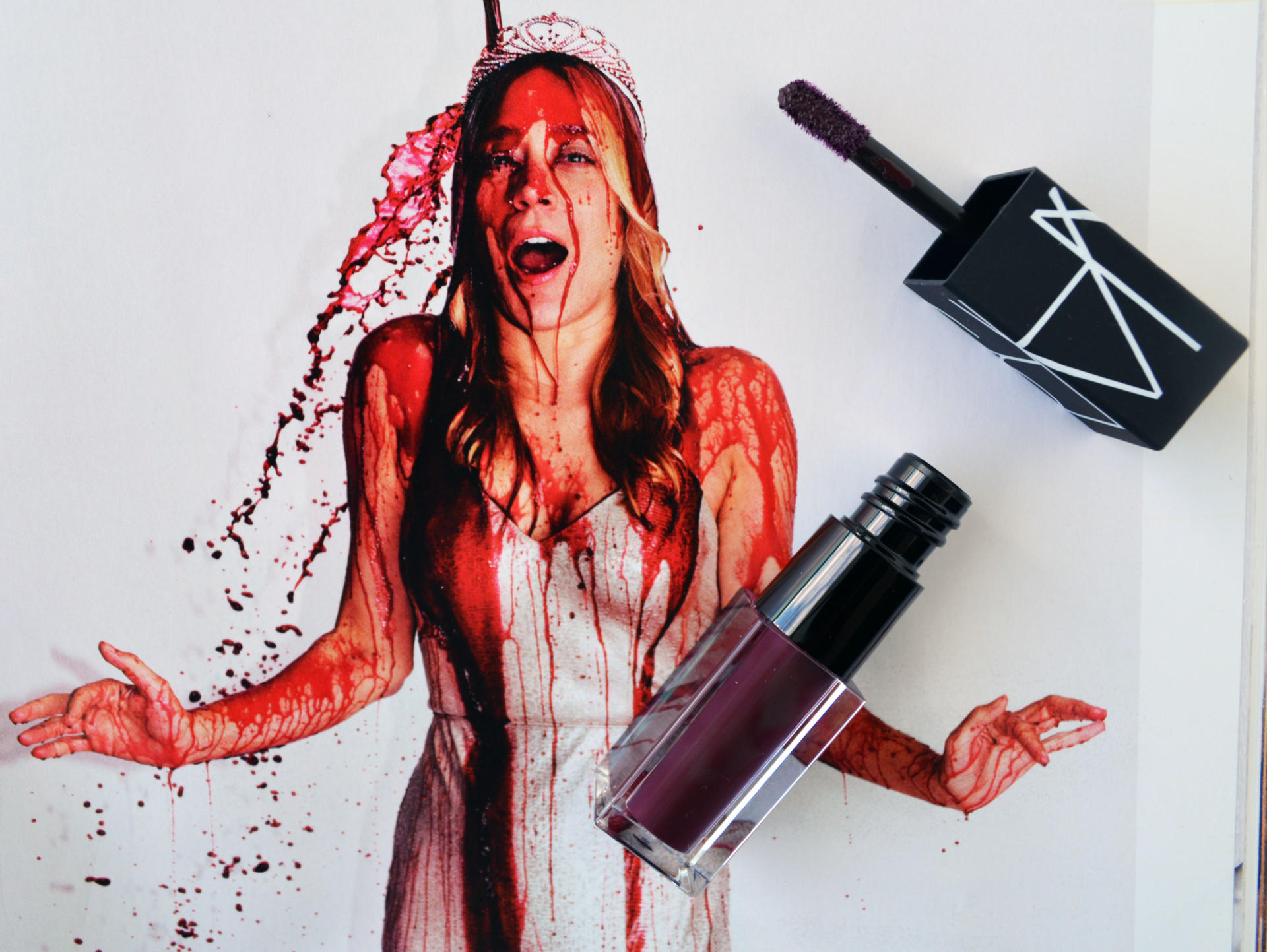 What's Fall without a dark berry lip? You can go about it two ways, go bold or sheer it out. My first pick is the NARS Velvet Lip Glide in Toy (0.2oz/$26.00). It's described as a deep aubergine and reminds me of the True Blood bloody lip from the opening credits. Toy has the same wet look, but it feels creamy. I take my time applying this one; it can get messy.
If you don't do bold, try Burberry kisses Oxblood No.97 (0.12oz/$34.00). It looks intense in the bullet, but it's actually quite sheer and wearable. I love this shade; it's modern and sophisticated. And it provides a nice bitten stain on the lips. Pair it with a chunky sweater and done.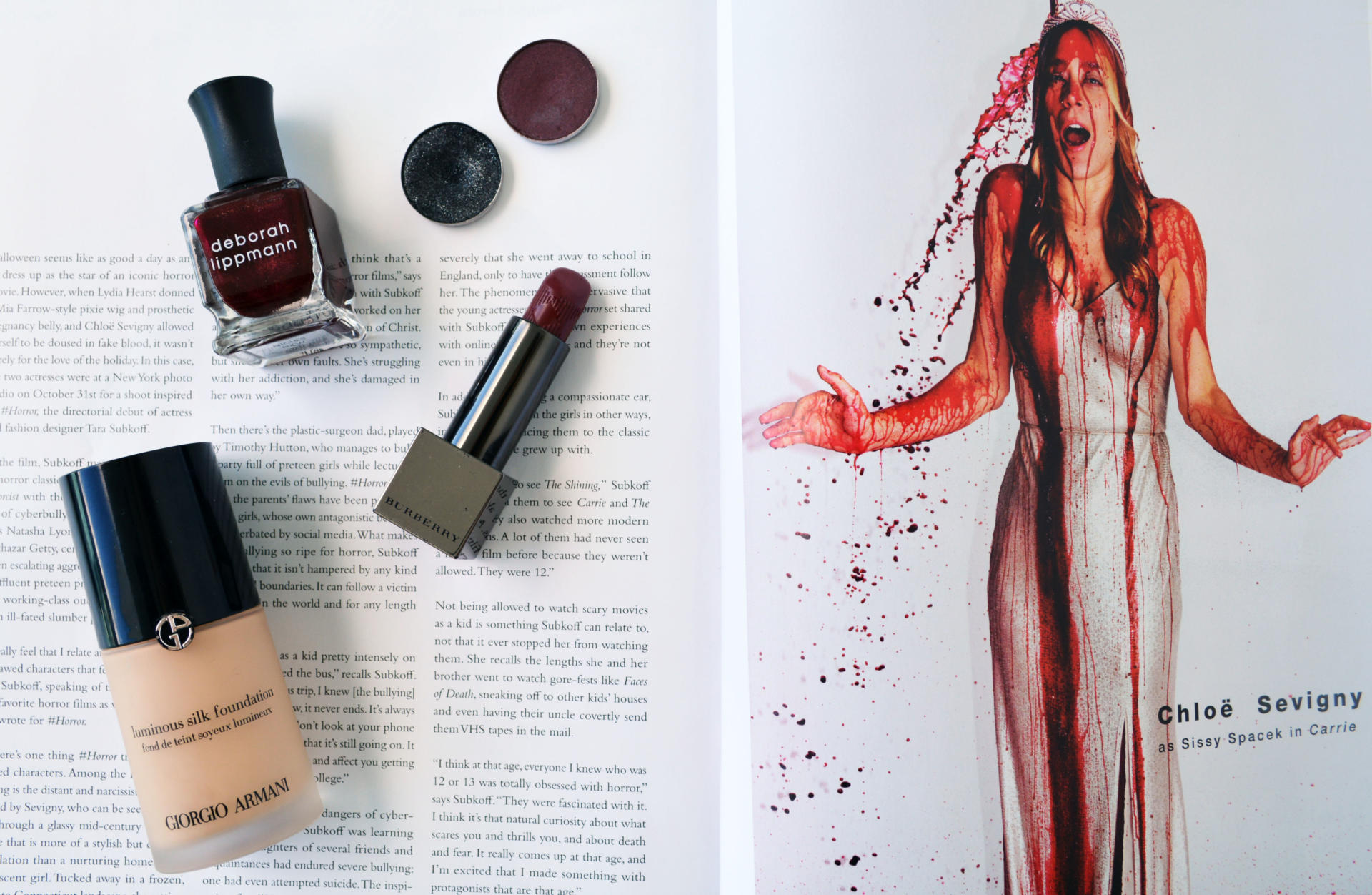 I hope you enjoyed my Fall Edit! October is my favorite month, and Halloween is my favorite holiday. Have any plans this Halloween? I'd love to hear about your costumes! Please leave them down in a comment! 
Shop the Post