Baby, It's Cold Outside…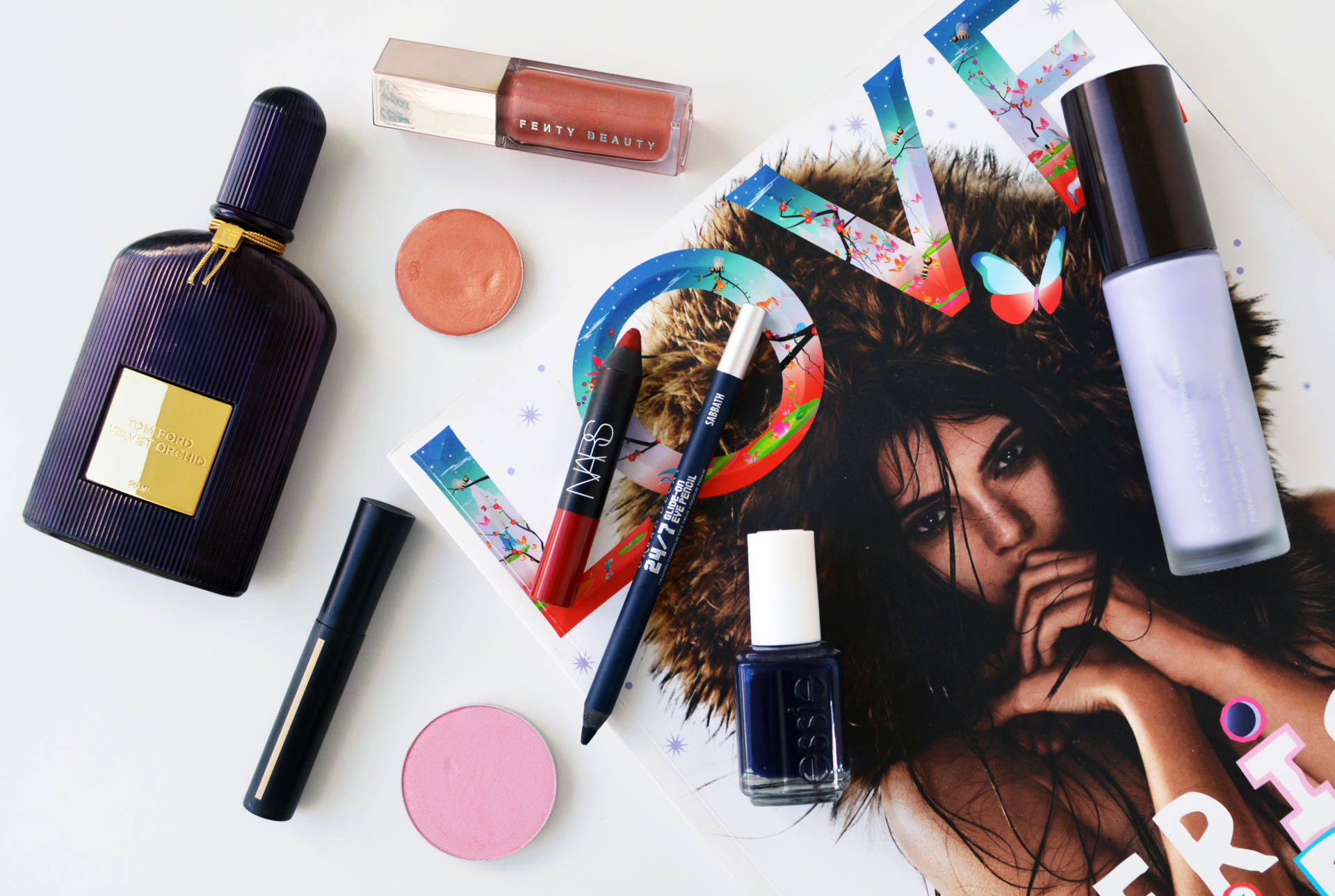 …finally.
It's time again for another seasonal edit! I love creating these post because living in Miami, I don't get to enjoy the transition of seasons. Here it's summer pretty much all year long. I'm not complaining, but by shopping my stash and switching up my routine I get to experience different seasons through makeup. Let's begin!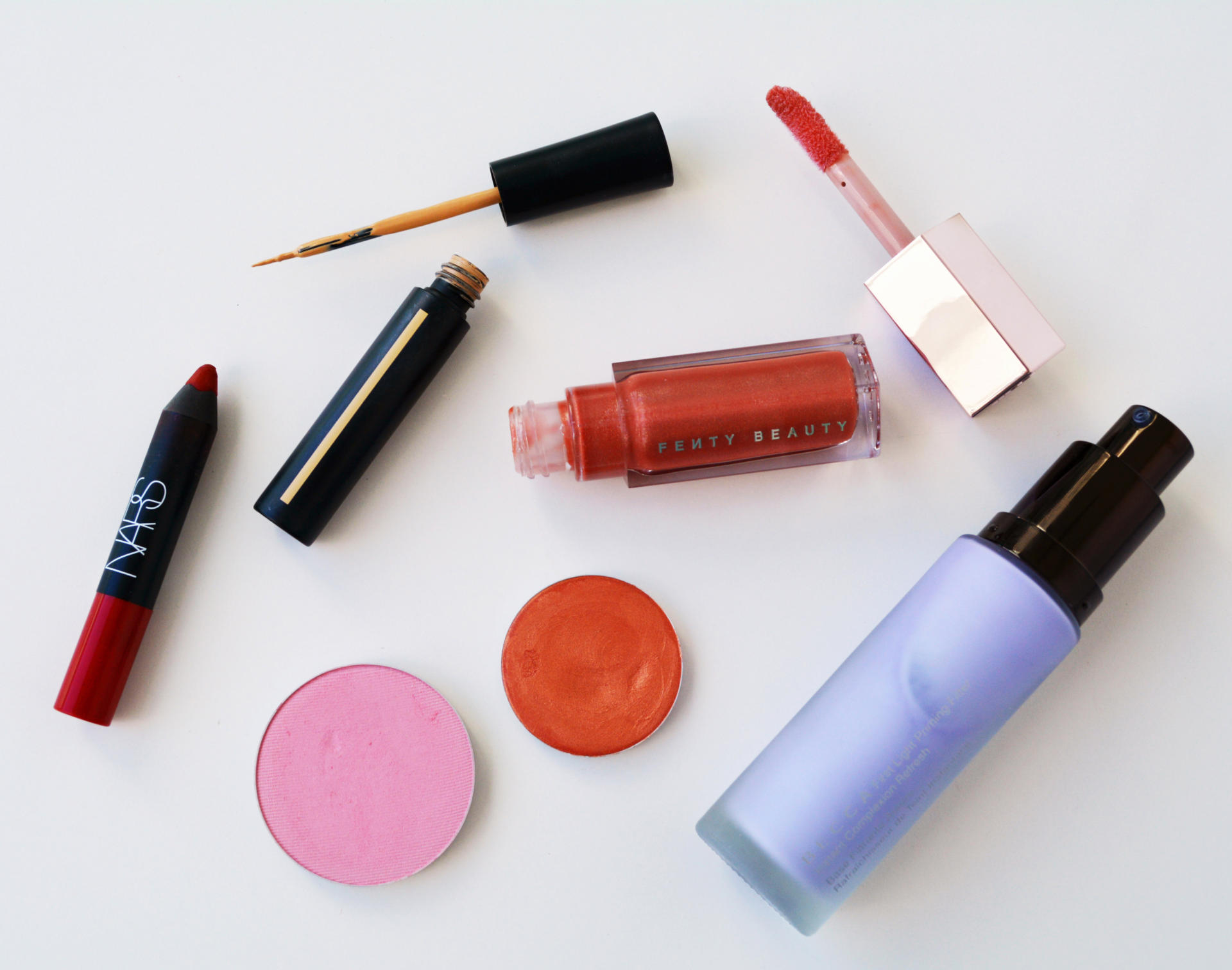 First, the Becca First Light Priming Filter Face Primer (1 oz/$38.00). This is a bit of a surprise because I don't normally use primers, but this provides a nice flawless base. It's great for colder months because it helps with fatigue and dullness and perks up the skin. Personally, I don't care for the scent, but it's beautiful under foundation. Sometimes I use it on its own to make my skin look brighter. It's also hydrating and that's a big plus for me.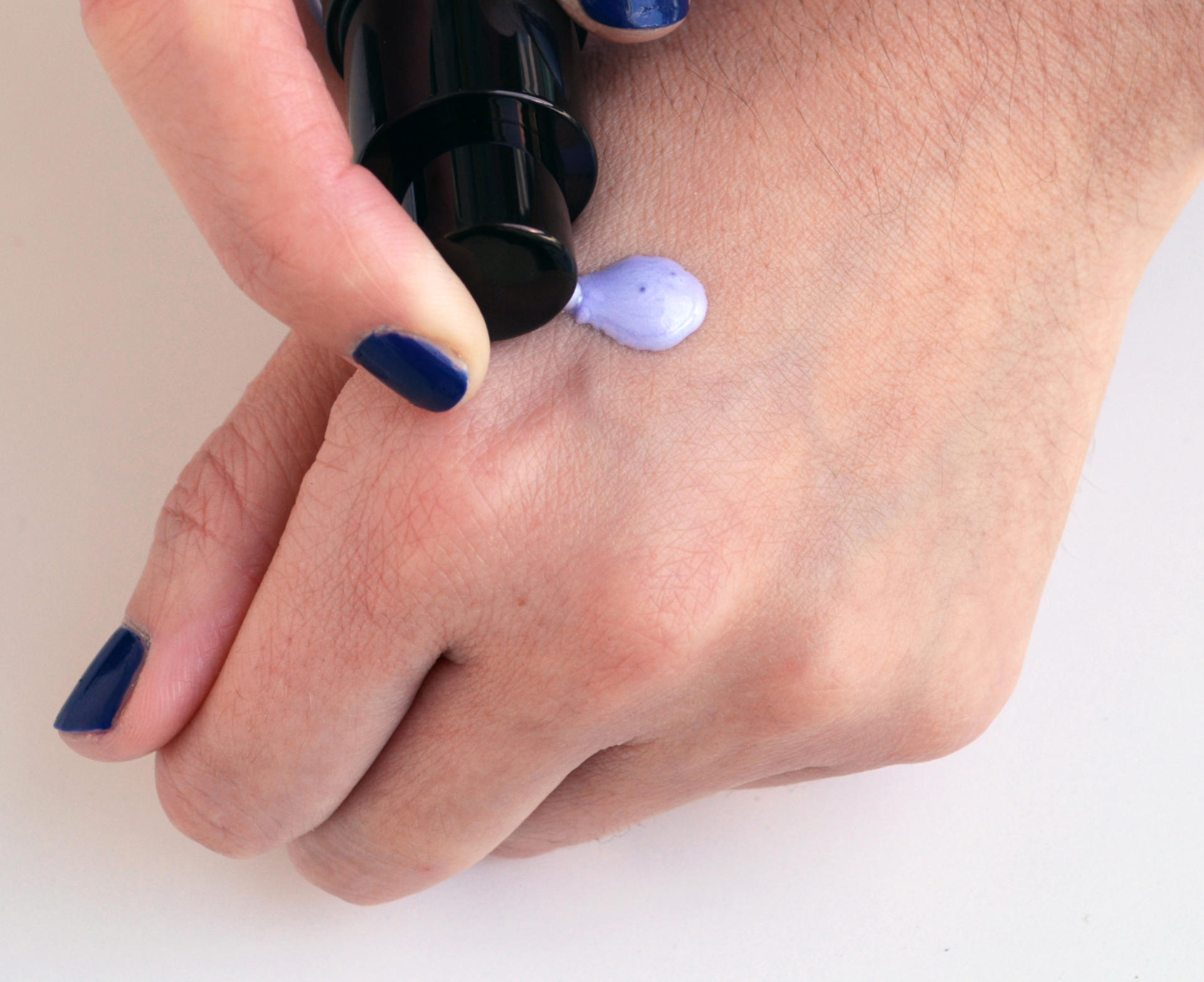 My foundation has not changed since my Fall Edit. It's still the Armani Luminous Silk Foundation (1oz/$64.00), it's hands down my favorite foundation. It provides great coverage and a beautiful finish. If it ain't broke, don't fix it. I've also been using the Armani Beauty High Precision Retouch Concealer (0.14oz/$40.00). I think it's the perfect concealer for heavy eye looks. I always use it when I'm creating a smoky eye because it brightens the undereye area. There's no need to set it with powder, it's long wearing and doesn't crease. 
For eyes and cheeks, I'm sticking with MAC. I love MAC's Well Dressed Blush (0.21oz/$23.00). It's a gorgeous soft pink that works well with a bold lip or an intense smoky eye. This blush is very subtle but gives a rosy, healthy flush to the cheeks that screams winter. If you like your coppery golds during the holiday season, I recommend MAC Cream Colour Base in Improper Copper (0.12oz/$23.00). There are a million ways you can use Cream Colour Bases. Personally, I love using them as eyeshadow. Improper Copper looks gorgeous on the lids. I plan on using it all through Spring too! 
'Tis the Season for Blues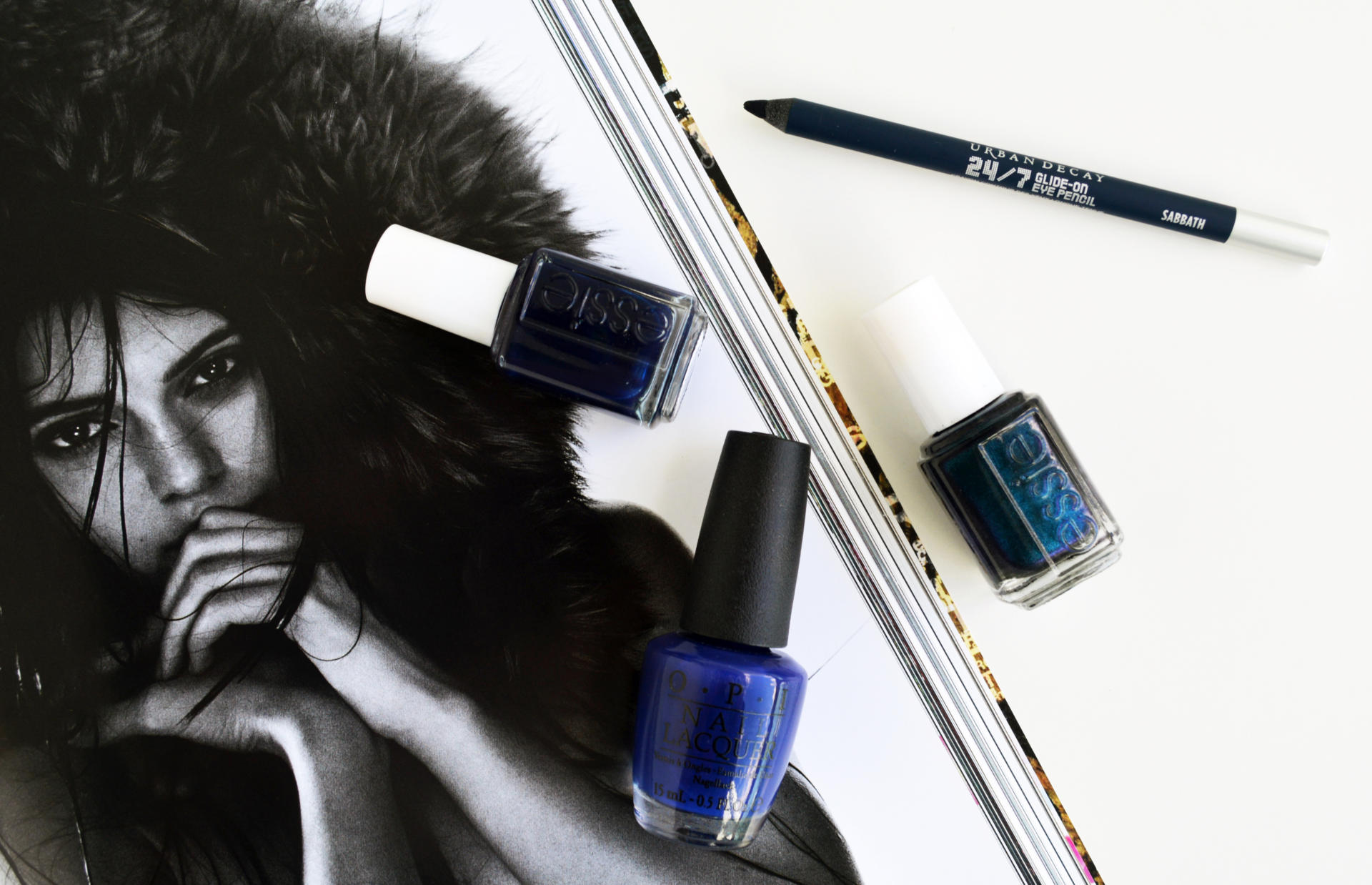 During the winter I tend to simplify, a red lip, gold shimmer on the eyes and done. This year I've been gravitating towards blue for some drama. I find the color blue very regal and festive. I've gone through my stash and found Urban Decay 24/7 Velvet Glide-On Eye Pencil in Sabbath (0.04oz/$20.00). Sabbath is a rich, dark navy. If you have brown eyes this would look beautiful on you.
I can't believe it took me so long to use this eyeliner. I was inspired by Lisa Eldridge's Midnight Smokey Blues tutorial and Monika Blunder's Blue Graphic Cat Eye, I just had to recreate the look. Enter MAC Deep Truth Eye Shadow (0.04oz/$16.00). It's an intense dark blue with a frost finish. I adore this shade of blue. It's a cool, edgy take on the smokey eye.

I also love a good blue nail polish. Essie After School Boy Blazer Nail Polish (0.46oz/$9.00) is a Winter staple for me. It's a dark almost black navy polish. I think it looks so elegant on the nails and would pair nicely with any outfit. I also love Essie's Dive Bar and OPI's Eurso Euro.

For under the mistletoe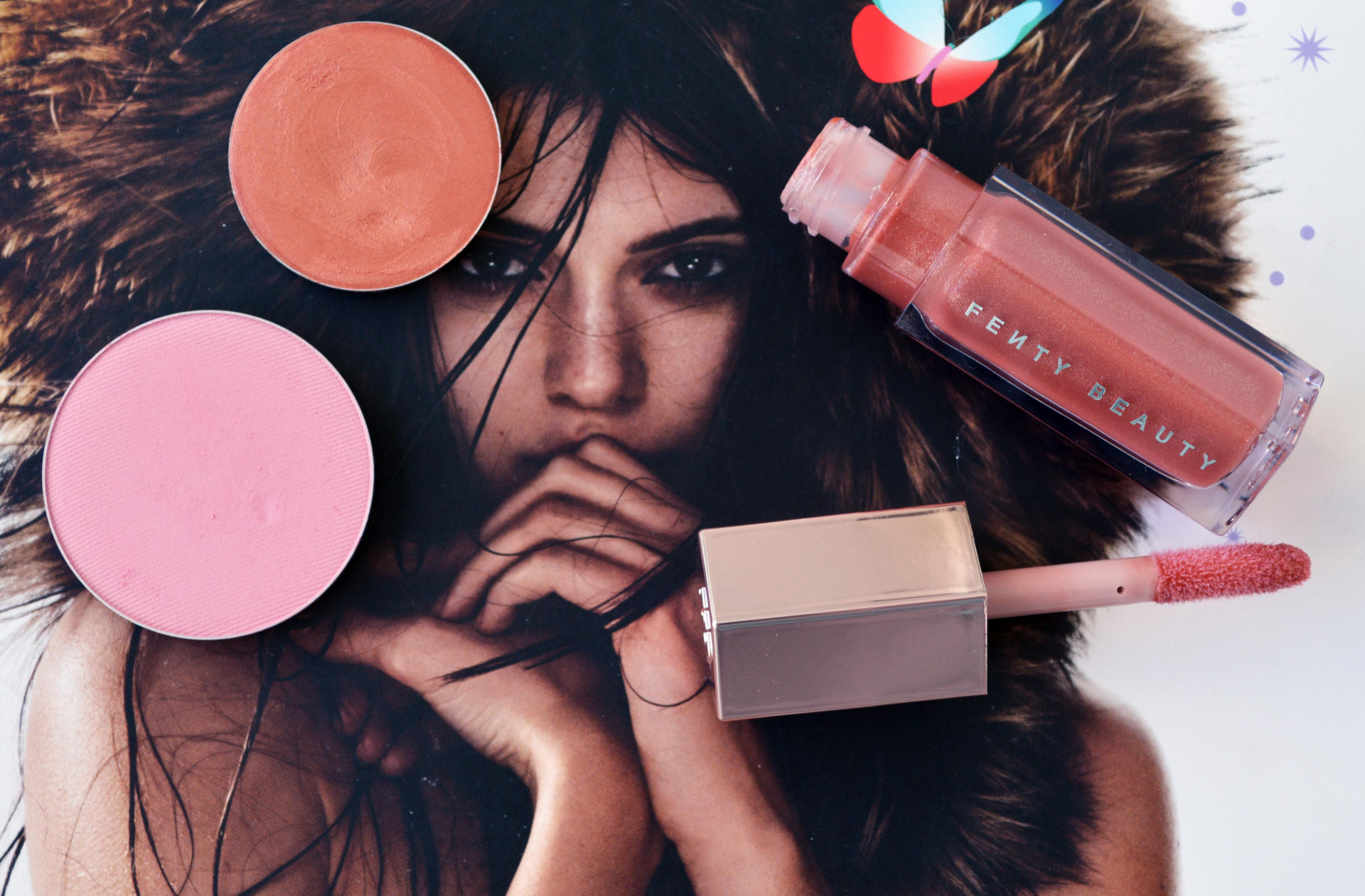 I love glossy lips all year round and lately, I'm all about the Fenty Beauty Gloss Bomb Universal Lip Luminizer (0.30oz/$18.00). This is the only product from Fenty Beauty that I own and I love it. Fenty describes it as "the unicorn of nudes that looks good on everyone." Bold statement, but I do think it would flatter any skin tone. It's a beautiful nude with gold shimmer, there's something festive about it. It gives a high-gloss finish, but it's not sticky at all. And it smells incredible too!

For the classic red lip, look no further than Nars Velvet Matte Lip Pencil in Cruella (0.086oz/$27.00). It's timeless and kissproof!

The Ultimate Winter Scent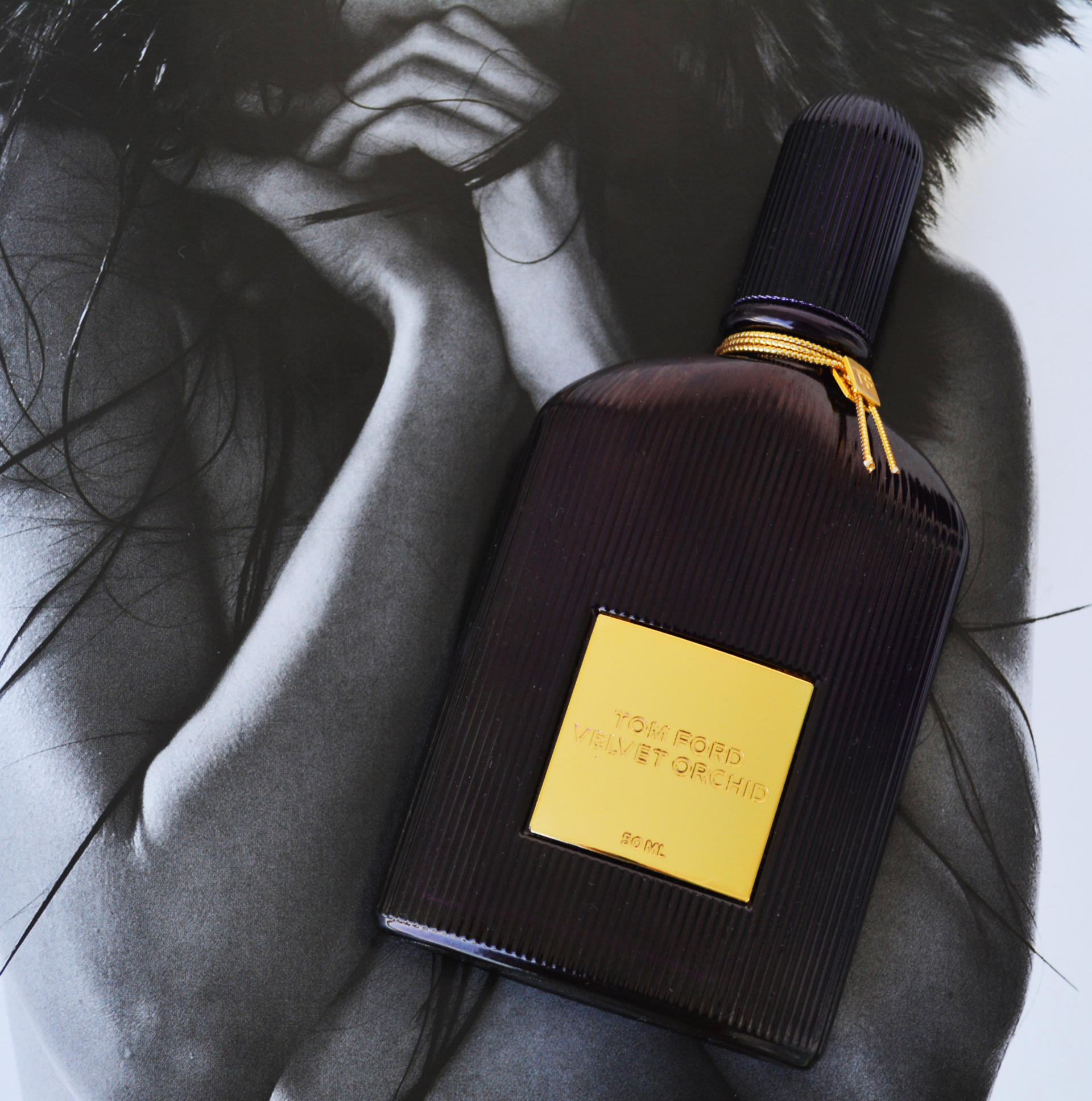 And finally, one of my favorite fragrances for the colder months is Tom Ford Velvet Orchid Perfume (1.7oz/$122.00). The notes include Italian bergamot, rum, honey, black orchid, and vanilla. It's sweet and intoxicating. Every time I wear this scent I can still smell it on my clothes the next day. I always get compliments on it. It's warm, sexy and memorable.

Shop the Post