You knew Luminoso had to be there, right?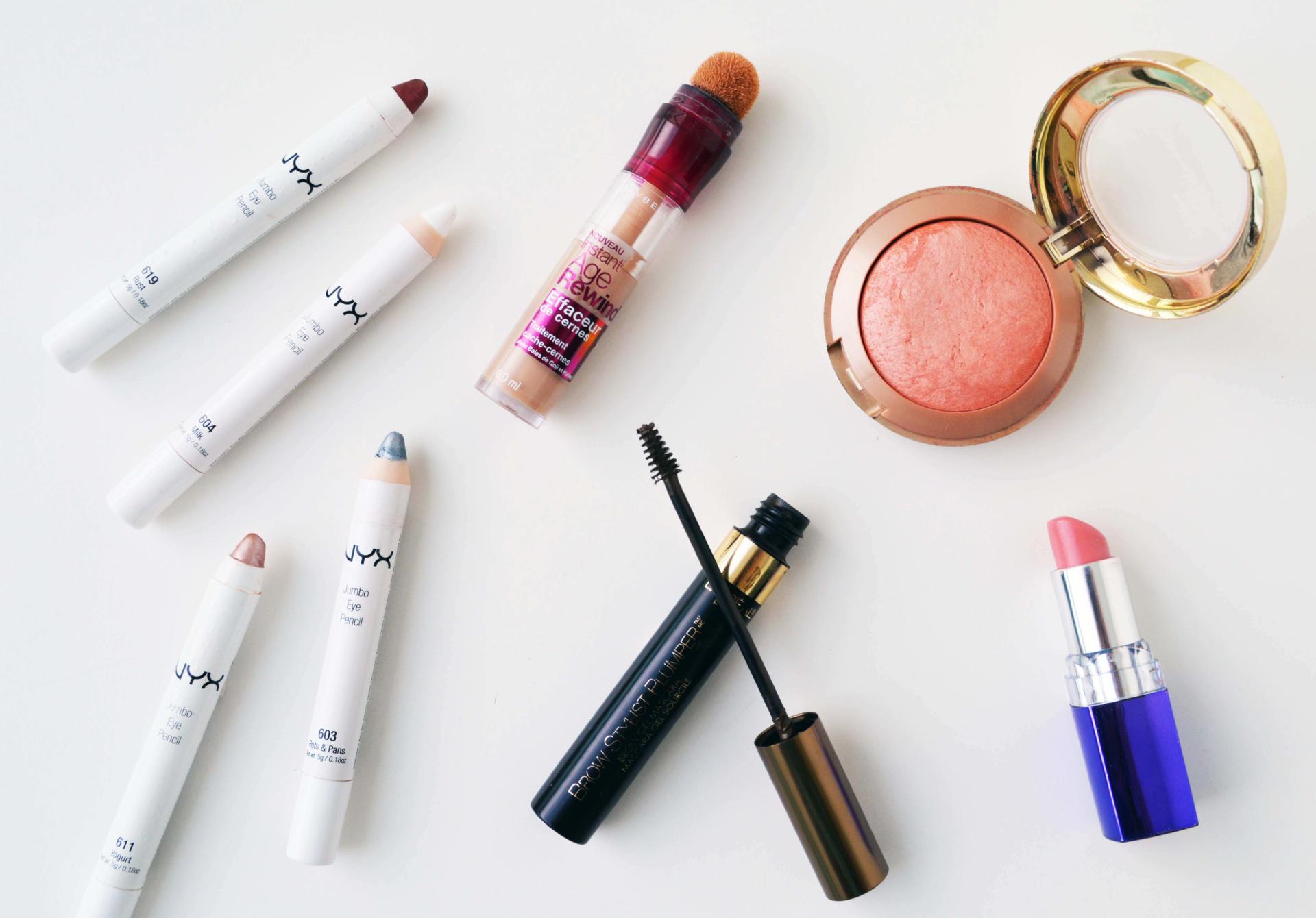 Today is about my favorite drugstore makeup. I've narrowed it down to five, the best of the best items I can't be without.

Maybelline Instant Age Rewind Eraser Dark Circle Treatment Concealer in Medium (0.2oz/$8.99)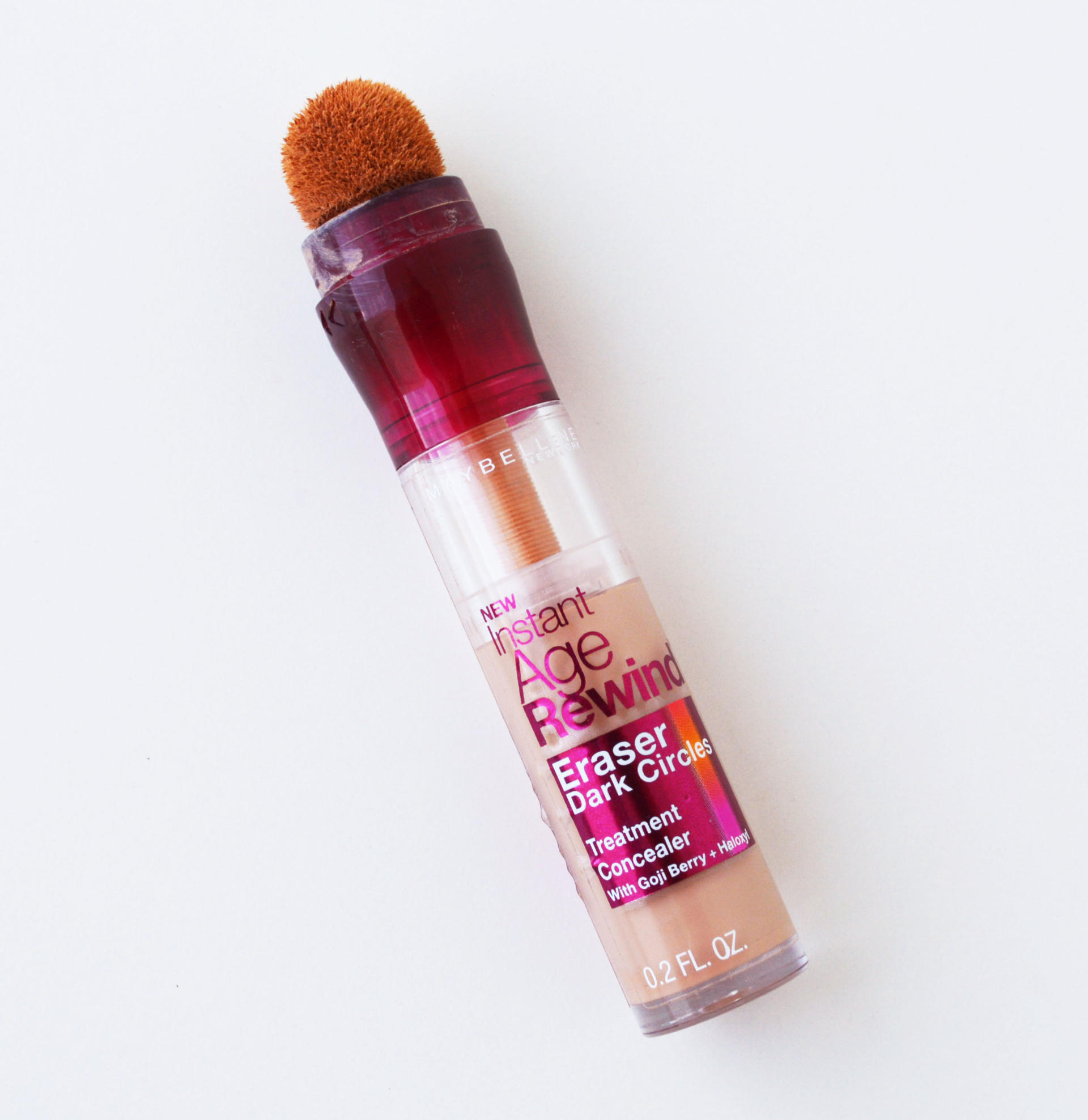 Maybelline Age Rewind is one my favorite concealers. It has amazing coverage, but it doesn't feel heavy that's why it's perfect for under the eyes. It's easy to blend and never looks cakey. I sometimes use it all over the face when I'm a hurry and can't be bothered to look for a separate foundation. I've heard people say they don't like the applicator sponge. Personally, I don't have a problem with it. I find it user-friendly and no more unhygienic than a doe foot applicator.
L'Oréal Brow Stylist Plumper Brow Gel Mascara (0.27oz/$9.99)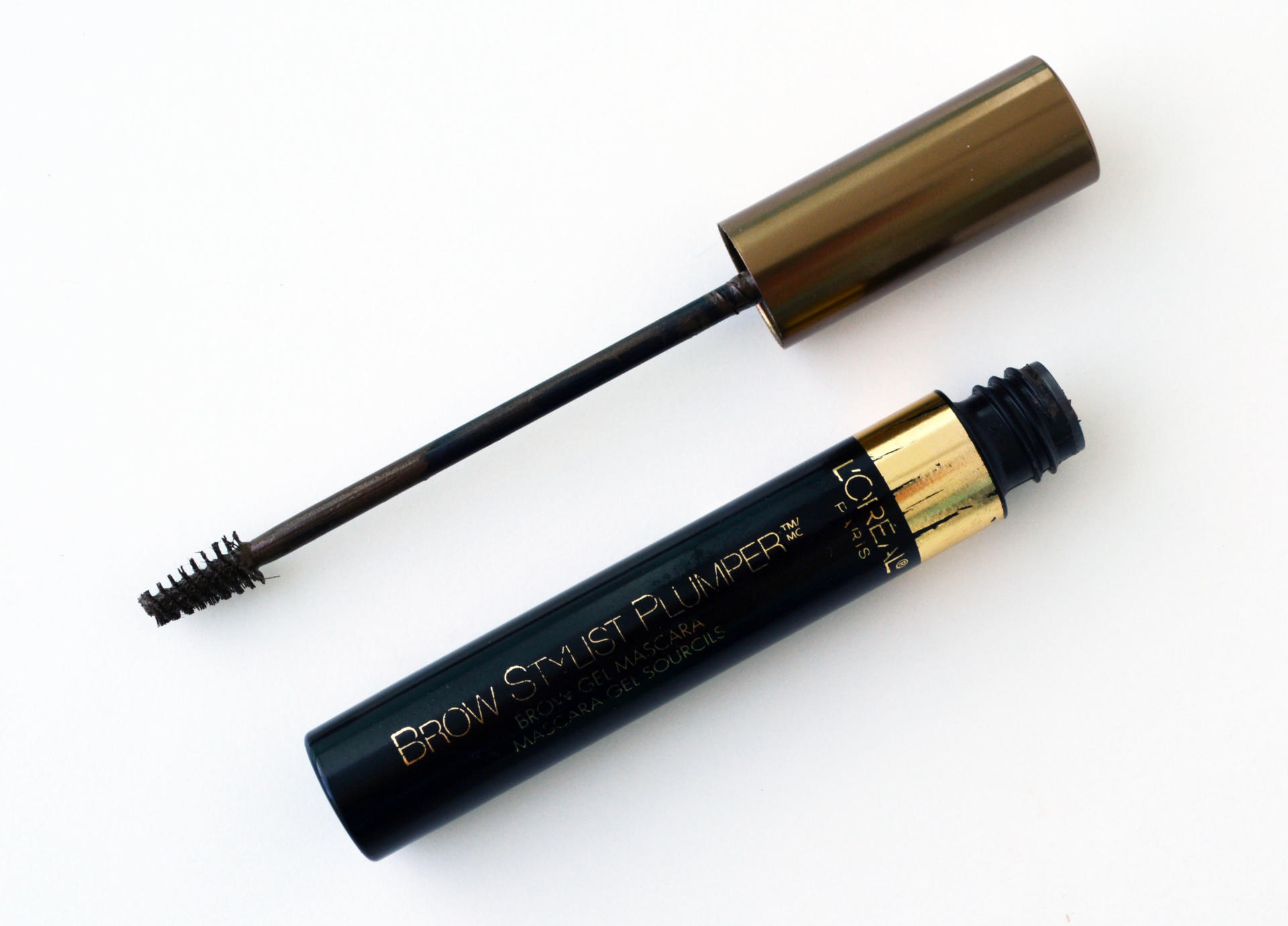 The L'Oreal Brow Stylist is the best drugstore brow gel I've used. Others have left my brows hard and crunchy but not this. It keeps my stubborn brows in place while adding a natural tint of color. It will definitely give you the look of fuller brows.
The drugstore blush that rivals all high-end blushes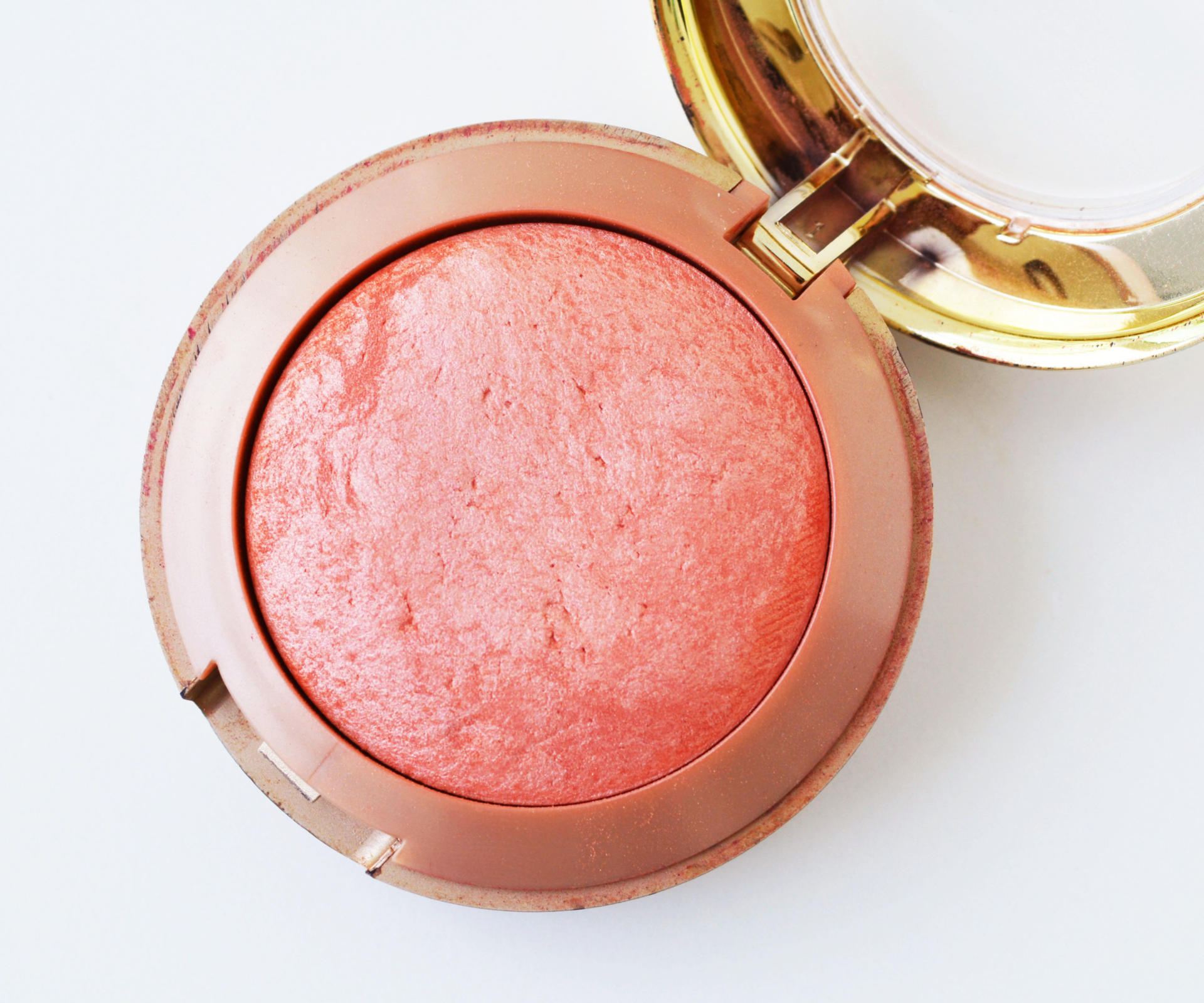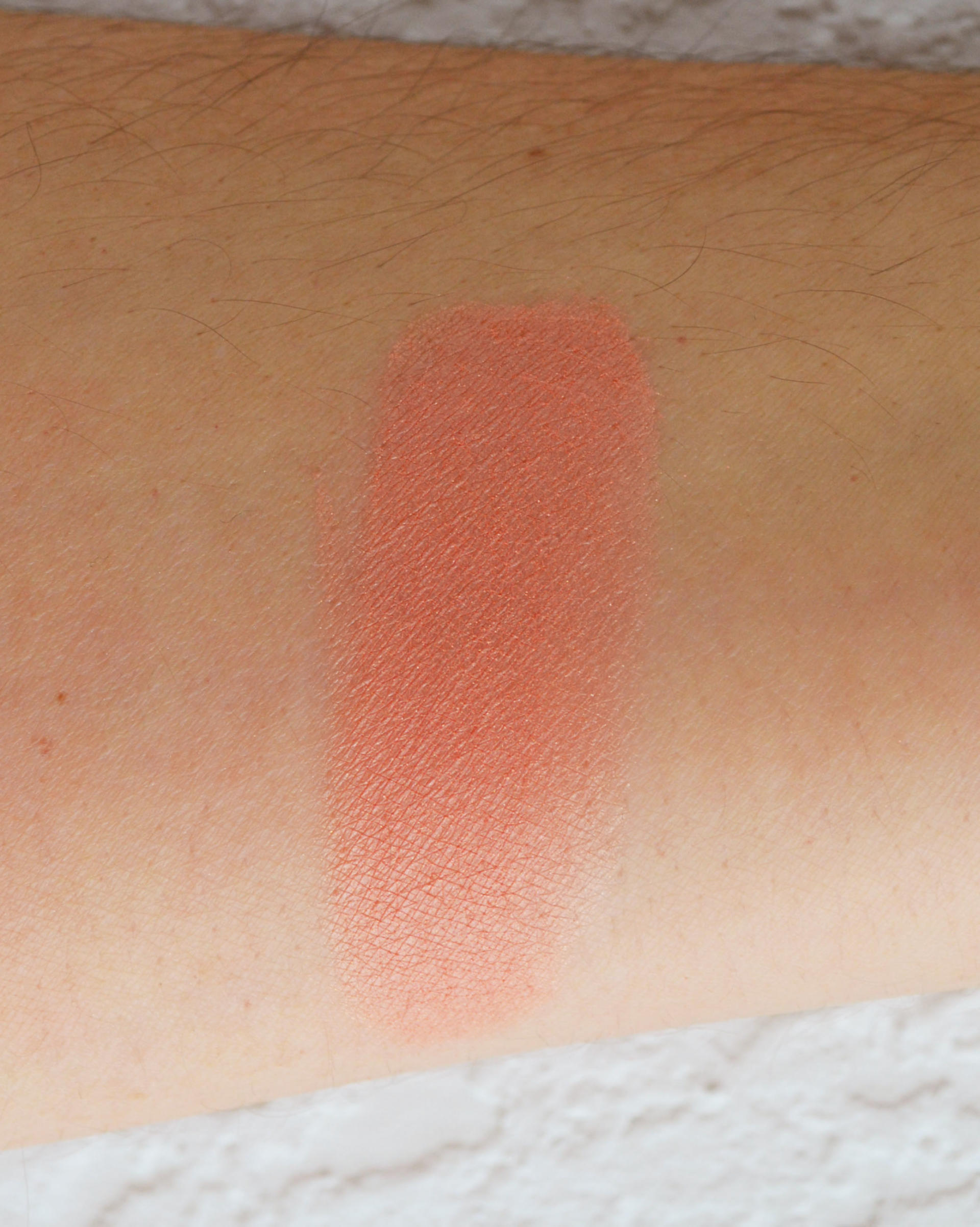 Milani Baked Blush in Luminoso (0.12oz/$7.49)
Milani Luminoso is one of my favorite blushes of all time. Luminoso is a gorgeous peachy shade. The color payoff is fantastic, but what I love the most about this blush is the texture. It's not frosty or over the top because the shimmer is refined. It warms up the face and gives it a beautiful glow. You can wear it with any look. It's the perfect all year round blush.
Rimmel Moisture Renew Lipstick in Let's Get Naked (0.14oz/$6.99)
Rimmel is my favorite drugstore brand; I especially love their lipsticks. The ones from their Moisture Renew line are creamy and long-lasting. They also feel comfortable because the formula is hydrating. My favorite shade is Let's Get Naked, it's a beautiful peachy pink. And it's a great dupe for Tom Ford's Spanish Pink!

NYX Jumbo Eye Pencils (0.18oz/$4.49)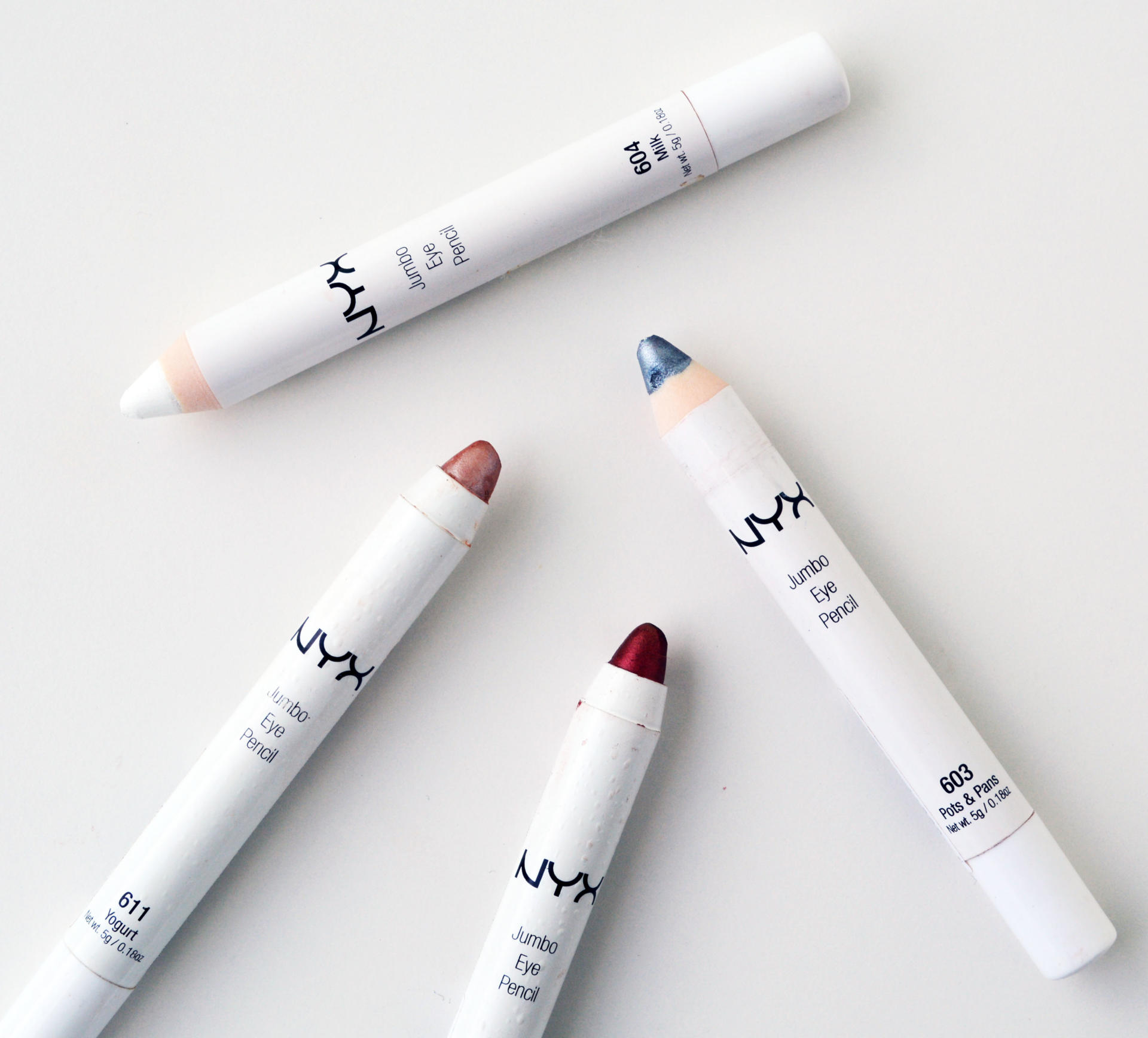 Last but certainly not least, the NYX Jumbo Eye Pencils. It feels like I've been using these forever. They're cheap and cheerful and come in a ton of colors. I have rust, milk, and Yogurt. They have a tremendous color payoff. They look great on their own or underneath eyeshadow as a base. I highly recommend them.
The Brush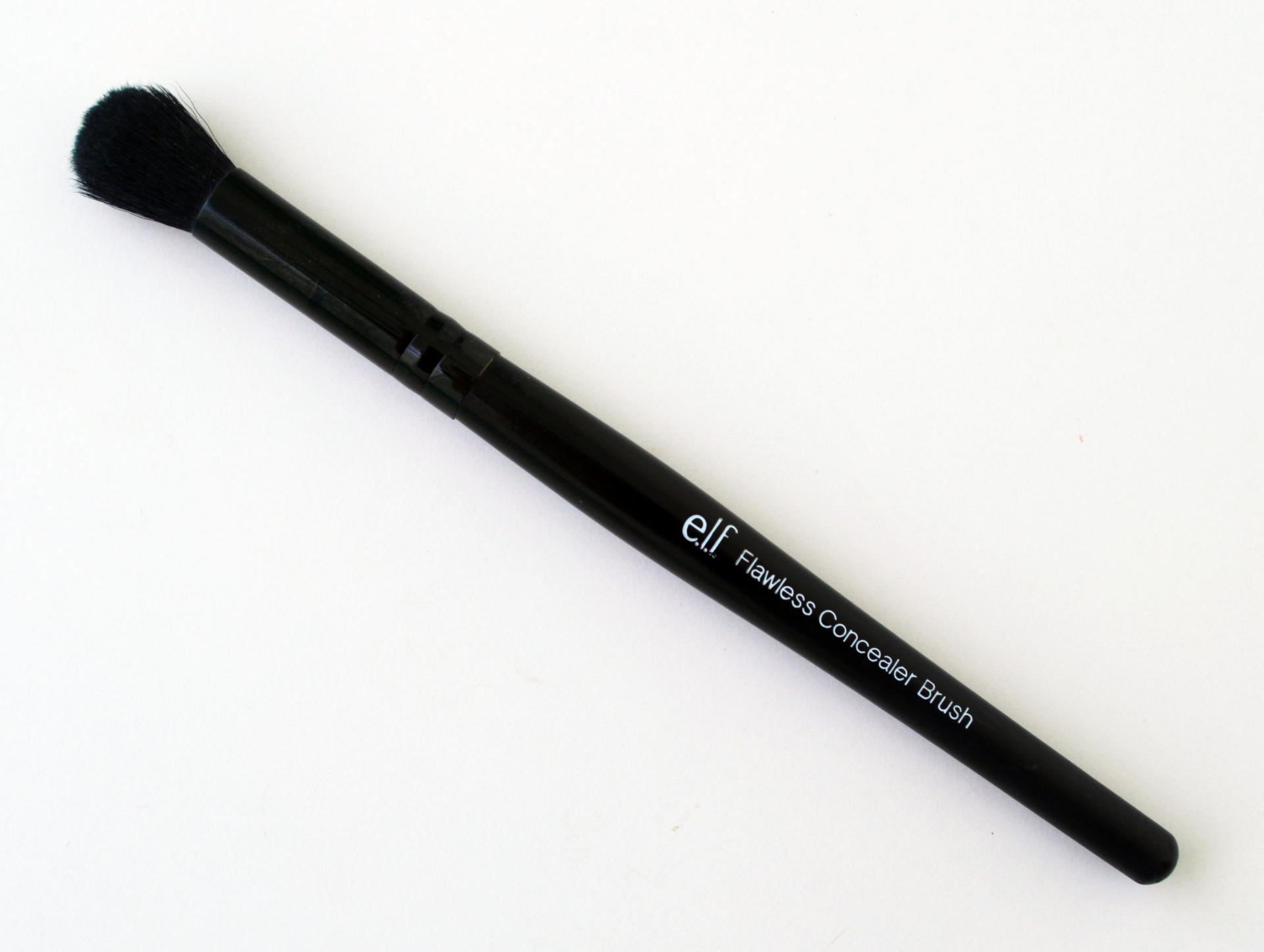 Finally, a brush recommendation. Nowadays there's no need to spend tons of money on makeup brushes. We can get good quality brushes that don't break the bank, you just have to find the right one. The e.l.f. Flawless Concealer Brush ($3.00) is freaking phenomenal. It's a total workhorse, super sturdy and washes well. I use it for concealer and powder. It's awesome for blending eyeshadow. For three bucks you can't go wrong.
Shop the Post