The Nude Lip: My Favorites
Finding the perfect nude lipstick is tricky. You want a shade that will flatter you, not make you look dead. For example, I tried Tom Ford's Nude Vanille, a lipstick that's popular among the beauty community but I absolutely hated it. It looked as if I had erased my lips from my face. That particular shade just didn't do it for me, I need a little hint of color.
Today I gathered up my top five favorite nude but not too nude lipsticks and a few extras. They all range from different hues, finishes and price points. Most importantly I feel these would work well with any skin tone. Let's get started!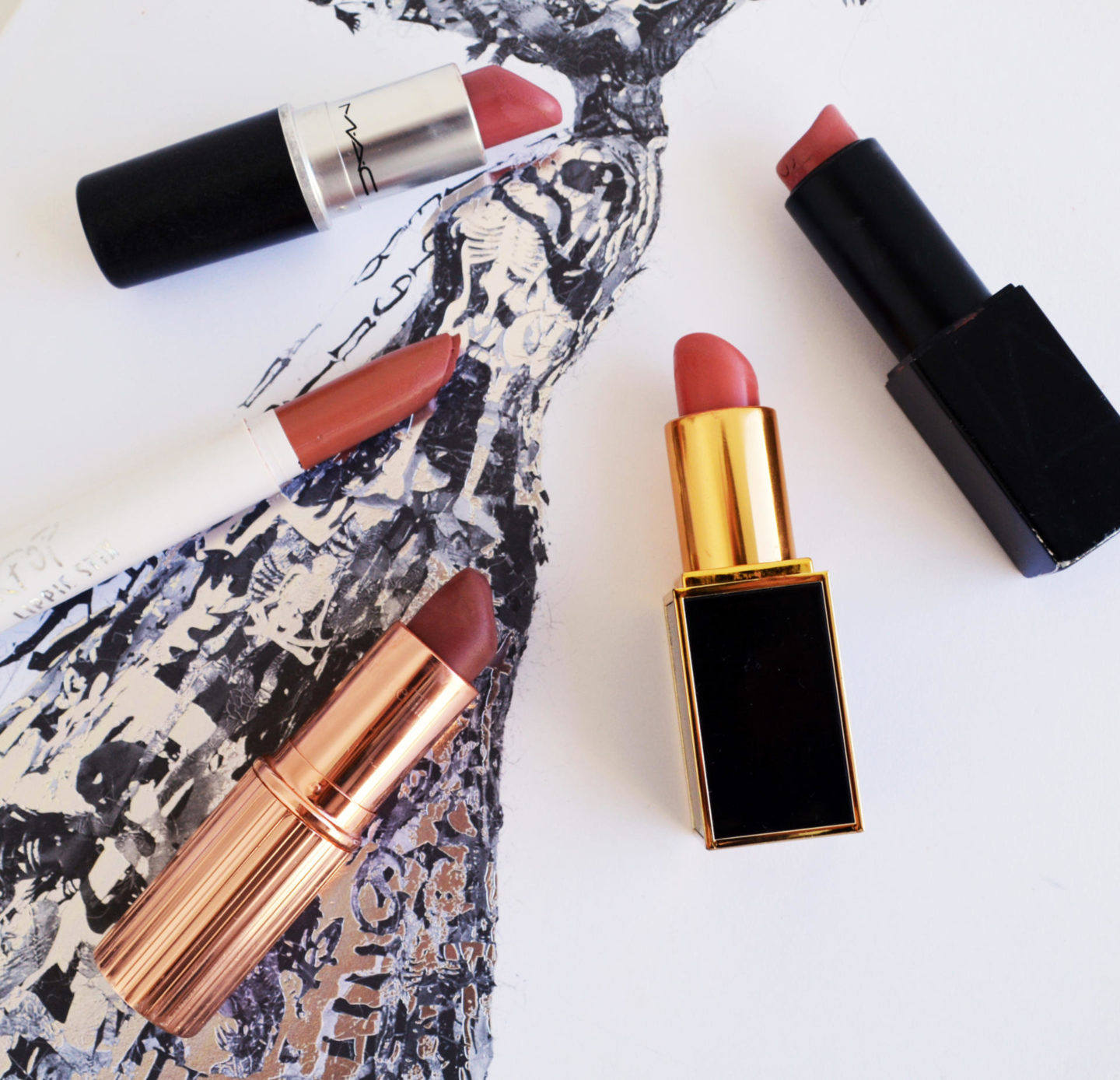 First up is my more affordable option, the Colourpop Lippie Stix in Cookie ($5.00). I love this range from Colourpop, it has a creamy formula and I like the consistency. Cookie is a warm brown nude, it's the perfect name for this shade. This is the classic Brigitte Bardot nude lip that's not too peachy or pink in tone. The lipstick comes in a thin tube rather than a bullet, I appreciate the design because I'm able to get a precise application. This is a matte formula but it's not heavy or drying. The wear time is pretty good and it's only five bucks!
My BFF Barbara
NARS Audacious Lipstick in Barbara ($34.00) Barbara is my favorite lipstick of all time. I have gone through several and it's rare for me to finish a lipstick. I keep it in my bag at all times and will always have it my collection. It's the perfect everyday shade that can be paired with any makeup look. Barbara is described as a tan rose but on me, it pulls more mauve which I find flattering.

The formula of the Audacious lipstick line is incredible, they're creamy and pigmented and wear nicely on the lips. But if you're looking for a less expensive alternative the NARS Satin Lipstick in Rosecliff ($28.00) is very similar to Barbara. It's a different finish by the color is pretty much exact. I would say the Audacious lipsticks are more long lasting but personally, I love both.

The Universal Nude
Charlotte Tilbury Matte Revolution Lipstick in Very Victoria ($32.00) Very Victoria is a medium rosy brown, it's a gorgeous shade that would flatter all complexions. What I love most about her lipsticks is the colors flatter all skin tones. The Matte Revolution is one of the best lines out there. These lipsticks are super pigmented, but not heavy or drying on the lips and they don't budge. If you that like that 90's supermodel nude lip then look no further.

MAC Lipstick in Faux ($17.00) MAC has an amazing selection of nude lipsticks, you'll definitely be able to find the perfect nude there. This particular shade is much more pinky than the rest, but that's why I love it. Faux is a muted mauve-pink, it is a satin finish but it's not ultra glossy or shiny. I would say it's closer to a matte finish because it's quite opaque but still moisturizing and comfy to wear. It's another shade that would work well on any skin tone.

The Peachy Nude
Tom Ford Lip Color Matte in First Time ($53.00) This is the most expensive of the group but I do think it's worth it. Is it a necessity? Absolutely not, you can find an excellent lipstick in a similar color at MAC. But like the Nars Audacious lipsticks, the formula is wonderful and the color is gorgeous. 
First Time is the perfect pinky-peach nude. The texture is matte but not drying or sticky. It's soft and comfortable on the lips. I love that it makes my lips look fuller and it pairs beautifully with a smokey eye.
An honorable mention
Nudestix Gel Color Lip + Cheek Balm in Pulse ($24.00) This is a newbie but I thought I mention it anyway because I have enjoyed using it. The Nudestix is a multi-purpose product you can use on the lips and cheeks. I received this deluxe sample from Sephora. Yes, you can use it on the cheeks but in my opinion, it's no different than using a Nars Velvet Lip Pencil. I don't see myself using it on the cheeks but it's a stunning lip color.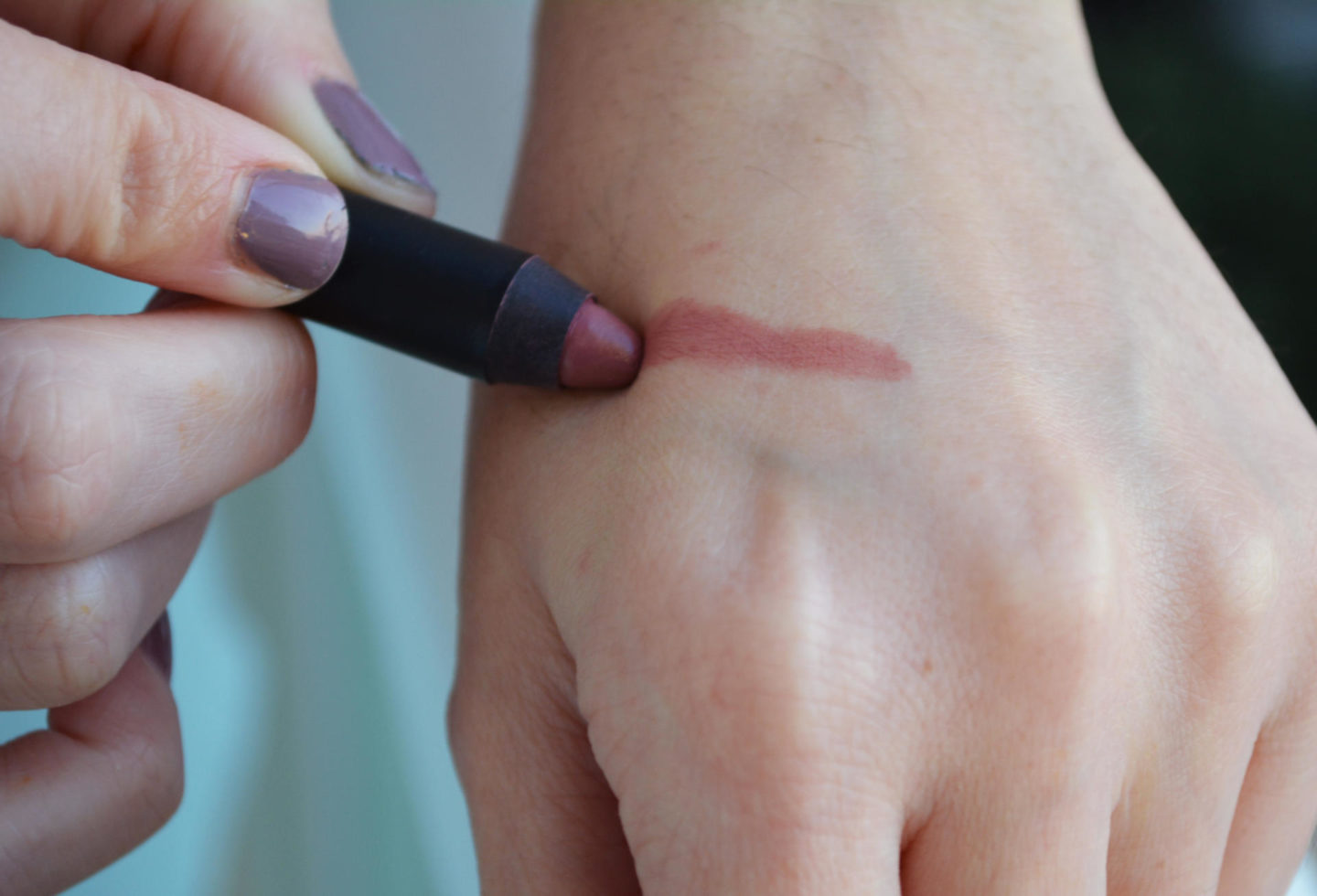 Pulse is a plum nude shade. I think it's more of a lipstick/lipgloss hybrid, you definitely don't need a gloss with this. The finish is shiny but not too sticky. I'm so happy I received Pulse because it's the shade I would have picked out for myself. It's lovely and I intend to buy the full size as soon as I run out.
Bonus
I thought I would throw in a few nude lip liner recommendations. My two favorite are MAC Stripdown and Subculture. Stripdown is a brown-beige that would pair well with any nude lipstick. Subculture is beautiful nude peachy shade, I love to wear this on its own. Both are pretty long lasting and they can be a bit drying, but I do appreciate the color payoff you get with MAC lip liners.
Shop The Post