…for you coconut lovers out there.
If you hate coconut feel free to walk away now. Funny enough I've never been a big fan of coconut. I was that annoying kid that took a bite out of every bonbon because I didn't want the coconut. But I do love the smell, call me nuts-cocoNuts. Here are the five beauty items I've been using this non-stop this summer!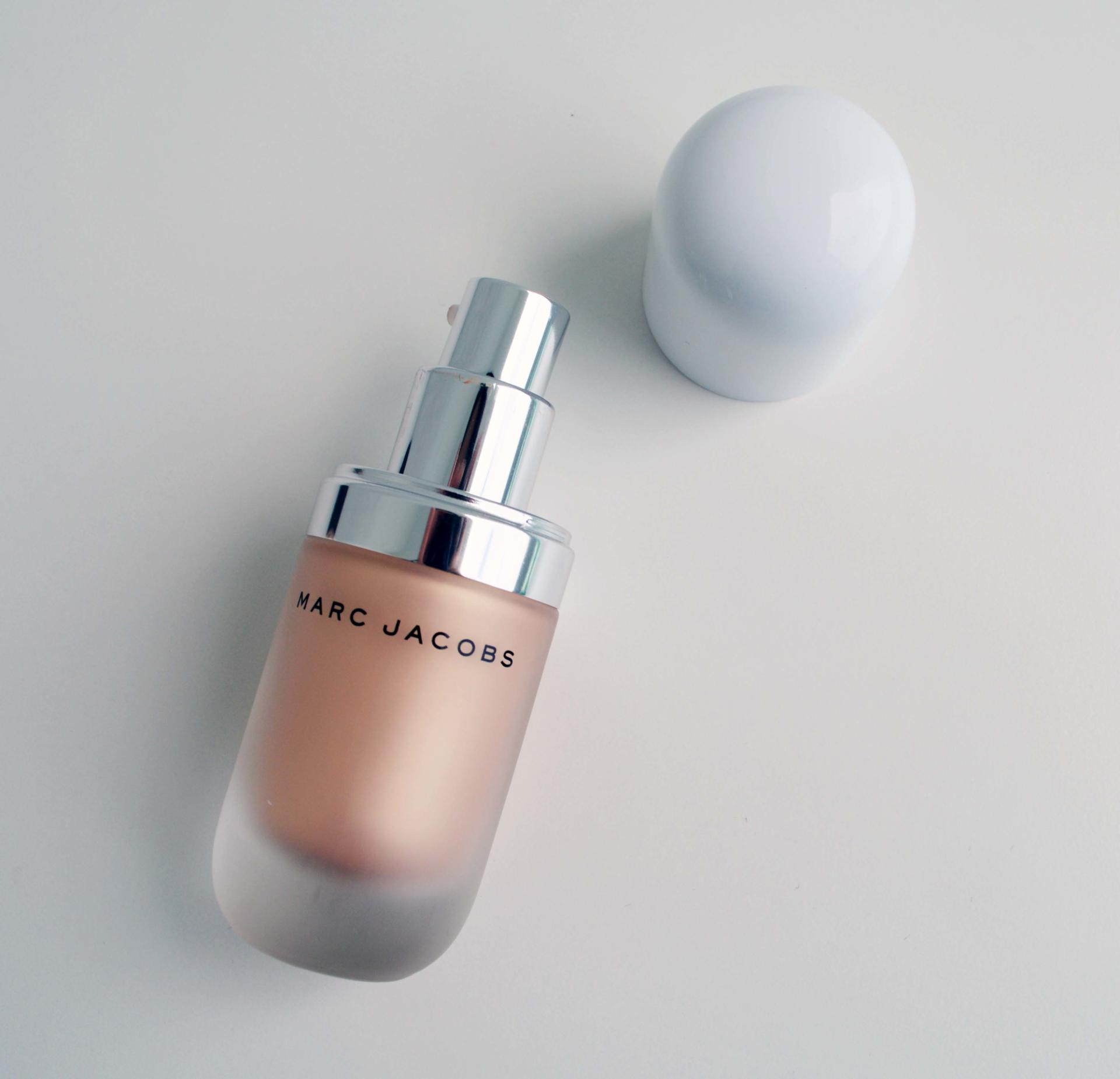 Dewy for days
Marc Jacobs Dew Drops Coconut Gel Highlighter (0.8oz/$44.00) I didn't want to buy this, I ignored it for as long as I could. I thought about Kimberly Clark, who is my 'do not spend money on this sh*t' Fairy Godmother, but I'm weak. The good news is I love it.
It is expensive; I'm sure you can get something similar for half the price. I've used liquid highlights before but nothing like this. The texture is lovely, it's hydrating and nourishing on my skin. According to Marc Jacobs; it's formulated with five forms of coconut and provitamin B5. The scent is light and fresh; it also feels cool on the skin.

You only need a tiny amount; less is definitely more with this product. I use half a pump to mix with my foundation or tinted moisturizer. It's not sticky, it doesn't make my skin look oily and it last all day. It's a gorgeous product.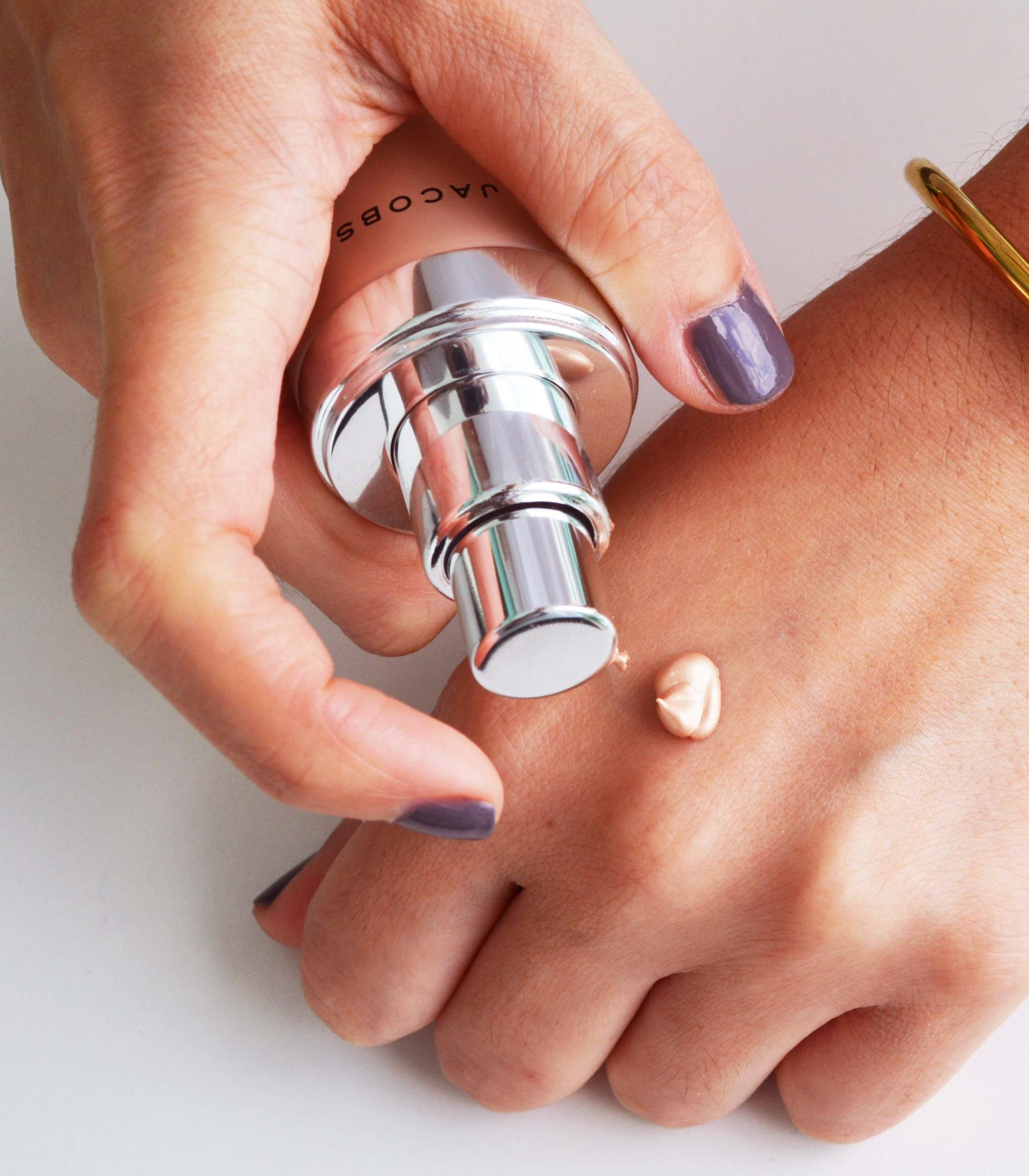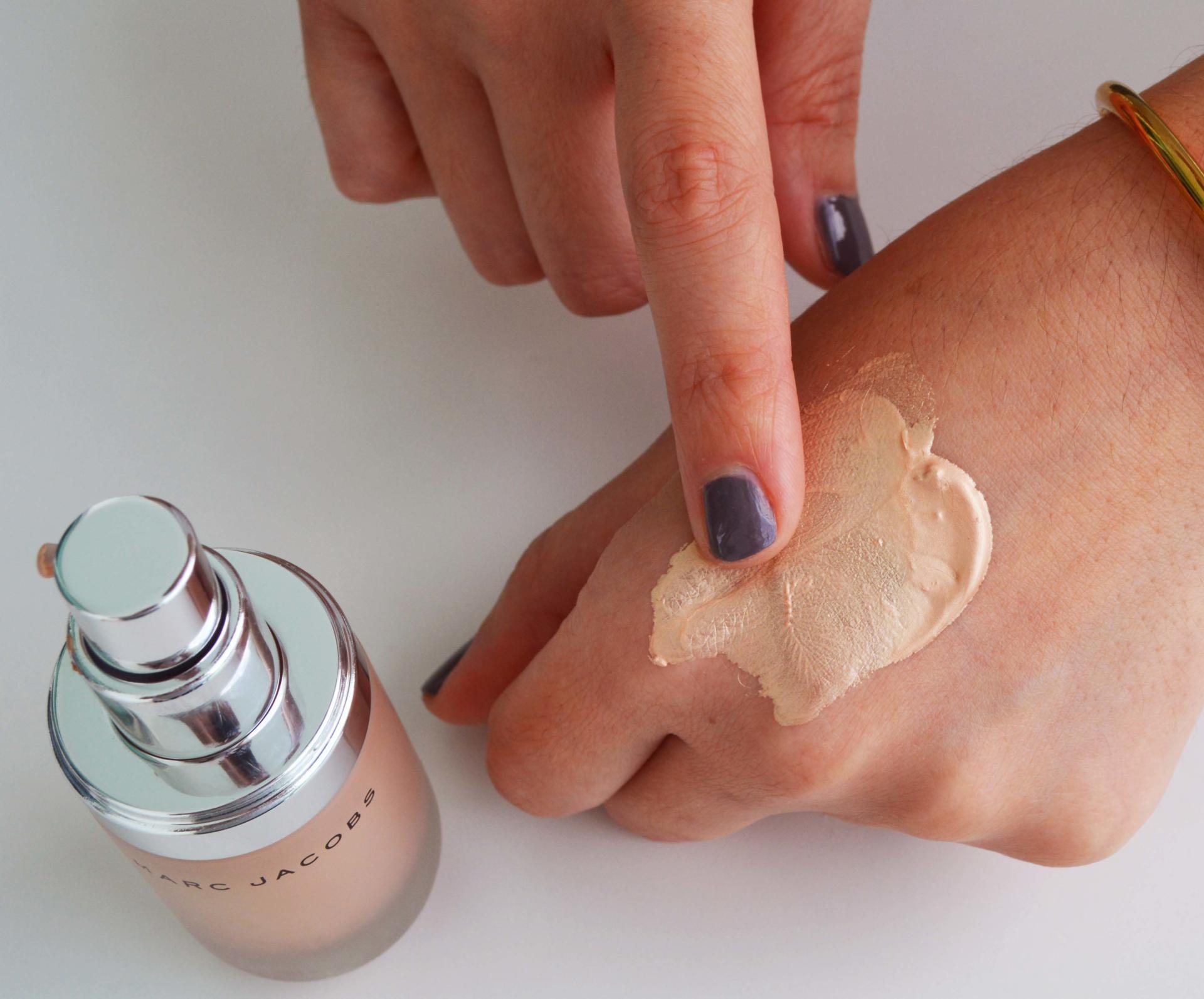 MAC Prep + Prime Fix+ in Coconut (1.0oz/$12.00) MAC Fix+ is my favorite finishing mist; it's infused with green tea, chamomile, and cucumber. It's soothing and refreshing. I use it before and after makeup; the scent is incredible. The travel size is great for on the go, especially in this hot weather. Fix+ is an amazing product but it's even better when you add coconut. MAC, please make this permanent already!

& Other Stories Perle de Coco Mini Hand Cream (30 ml/$8.00) I talked about this cream in my London Haul post. I loved it so much I bought more. It absorbs quickly and leaves my hands so soft. The notes are coconut, warm vanilla, and sweet caramel. This cream feels luxurious, and it smells amazing!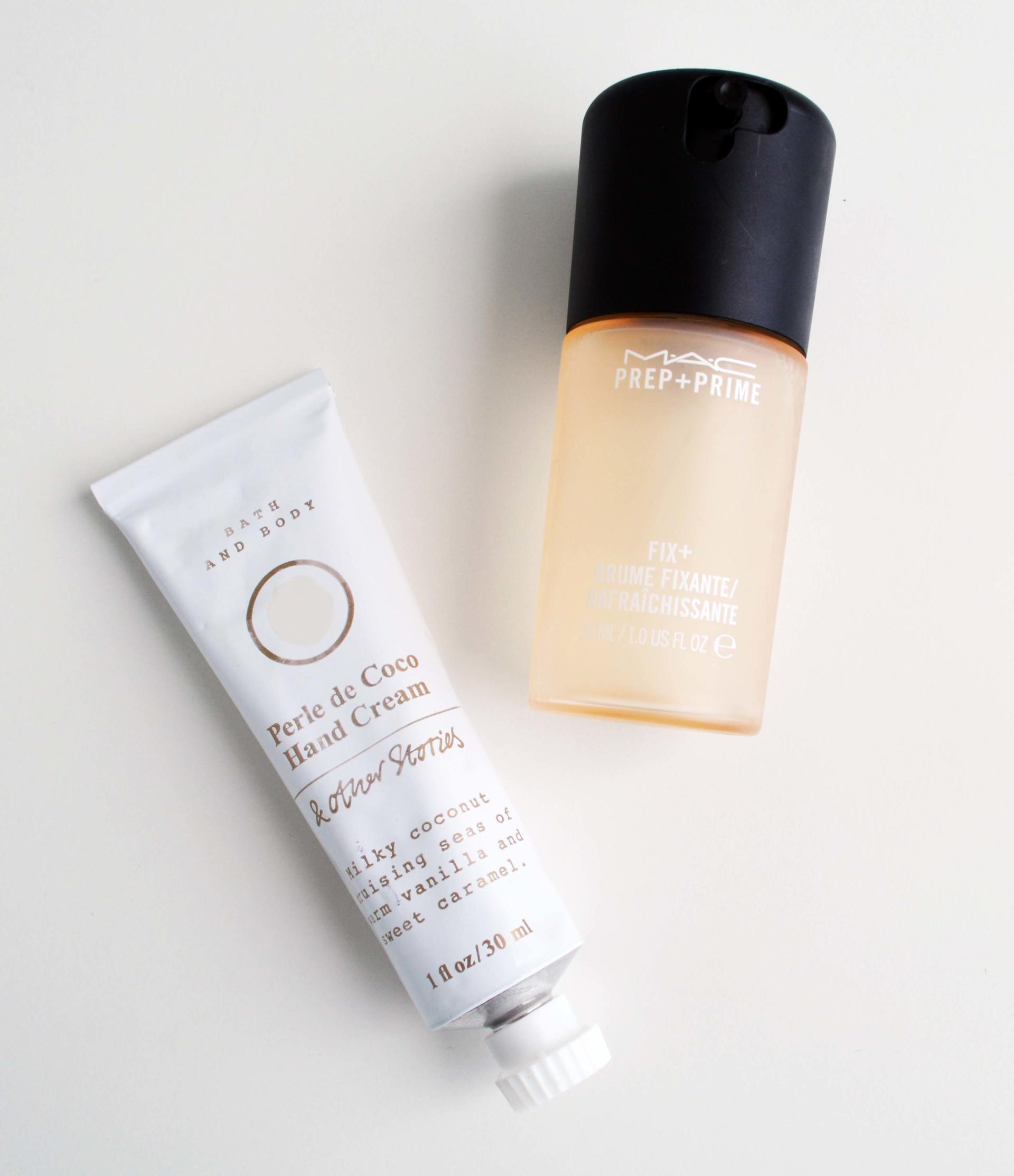 Two from Sephora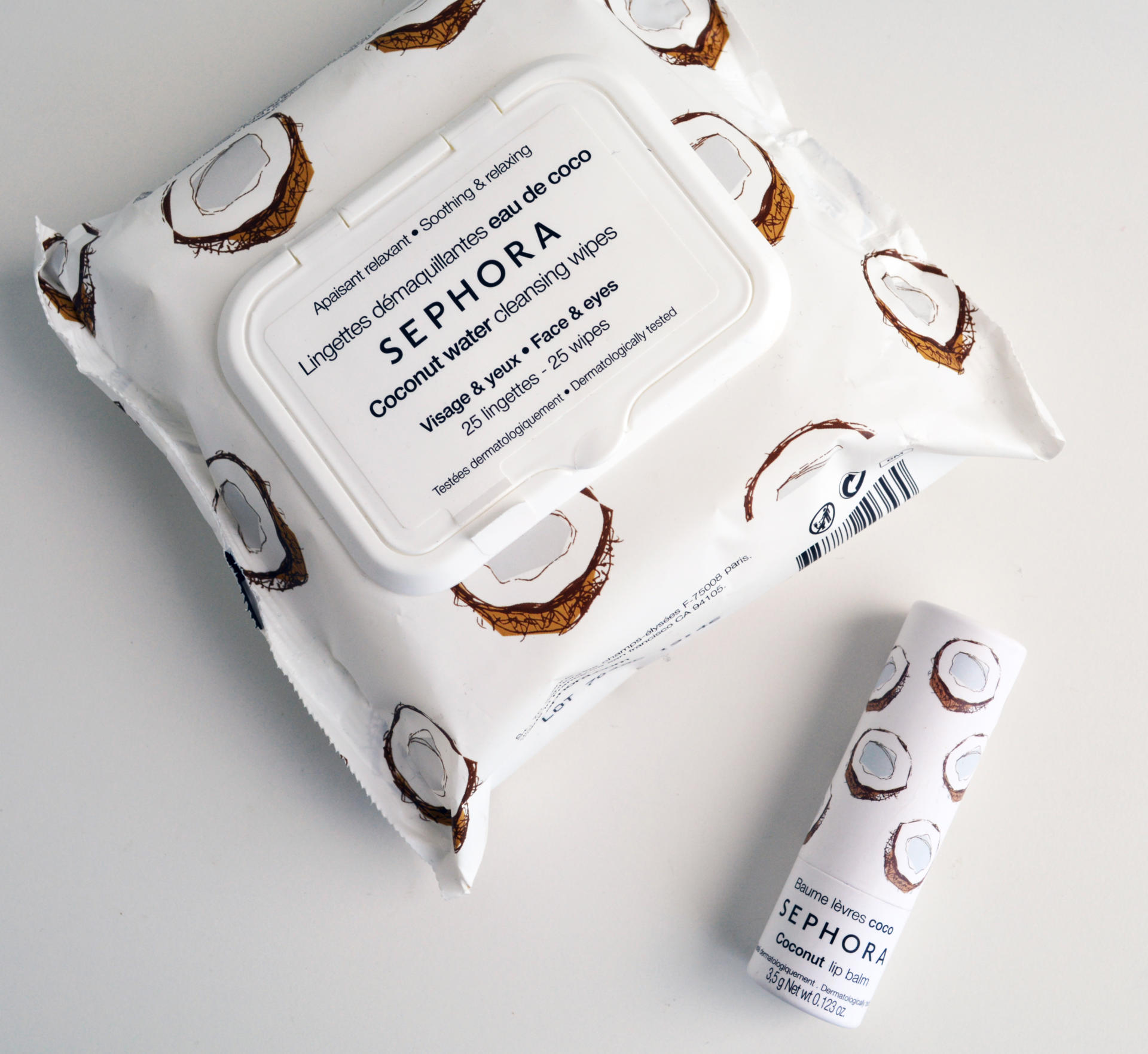 Sephora Cleansing & Exfoliating Wipes in Coconut Water (25 Wipes/$7.50) and Sephora Coconut Lip Balm (0.123 oz/$6.00). Normally I'm not a big fan of makeup wipes. I find them too drying; but not these. They remove all my makeup without leaving any residue on my skin, and I don't find the exfoliating side abrasive. The coconut scent is lovely but not overpowering. My skin feels fresh and soft, and they're super affordable.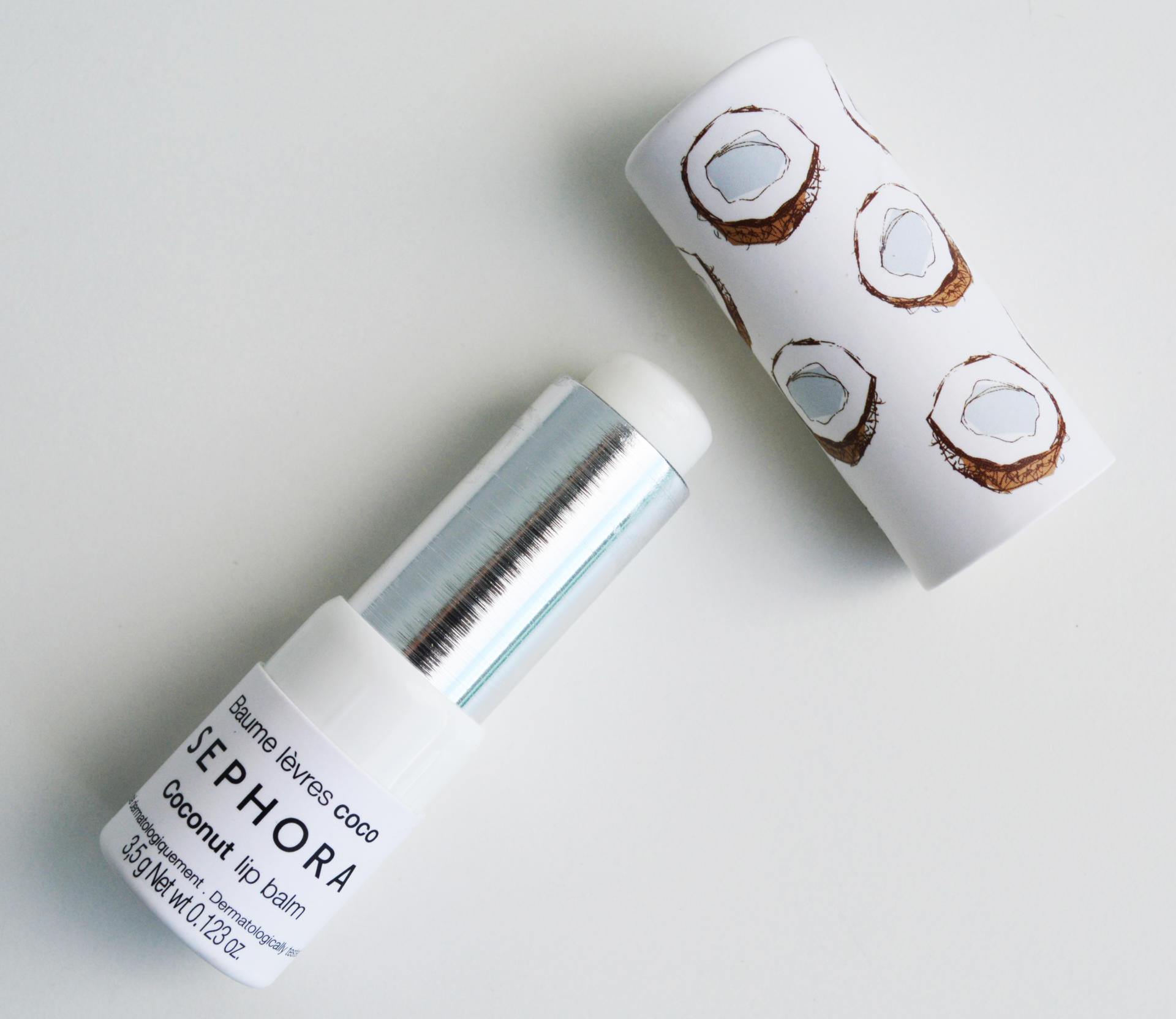 I love this lip balm! It looks like coconut meat and smells like pure coconut. I love using it under lipsticks because it's a matte finish but feels nourishing. It leaves my lips moisturized and smooth. The packaging could be better, but the product is great, and it's only 6 bucks. I highly recommend it!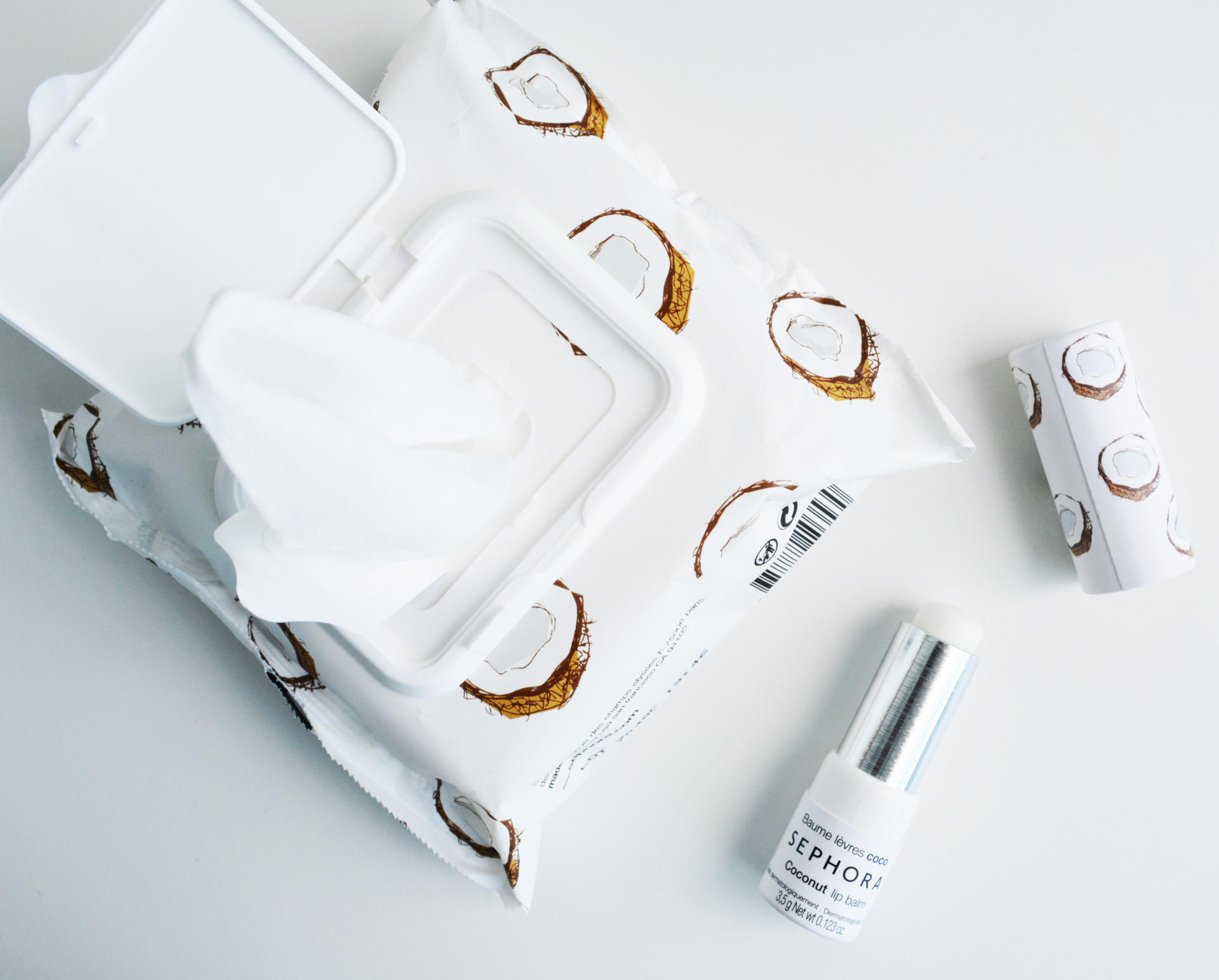 What are your summer essentials?
Shop the Post