Holiday Road Makeup
I'm back! Long time no post. The reason is I was traveling for half the month of May. We had an amazing trip, it was so much fun! If you guys are interested in seeing some photos please follow me on Instagram. Warning: There are a lot of food pics. Yes, I'm one those people. Today we're talking about the makeup bits I took with me and because this is pretty much the makeup I wore the entire month they count as my May Favorites too!

First up, the Tarte 'Tarteist Pro To Go Amazonian Clay Palette' I usually put together my own MAC eyeshadow quad but this time I decided to try something new. The colors are beautiful and wearable. I enjoyed using this palette, it has both matte and shimmer shades and it's also compact so it's perfect for travel.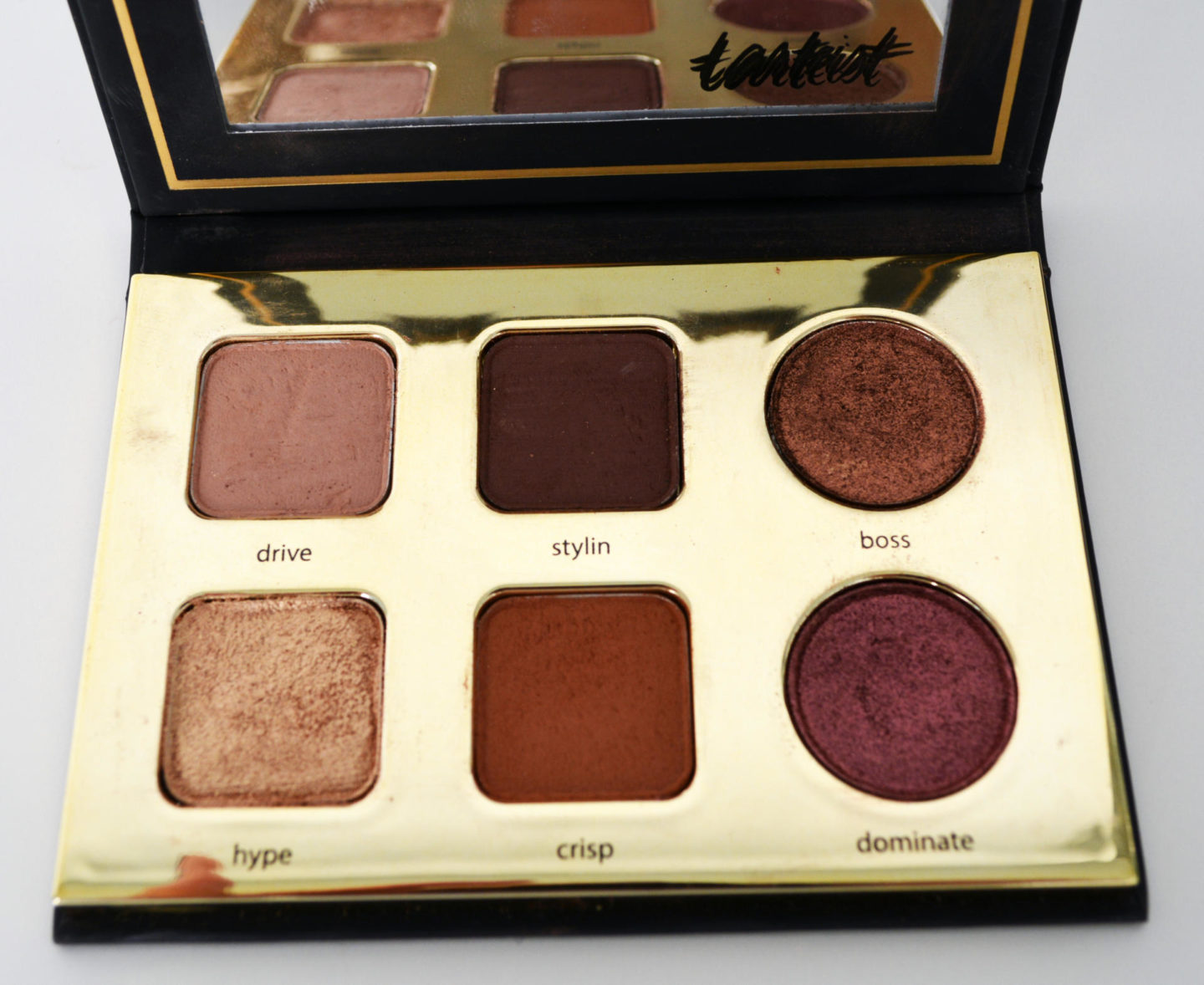 All six shades are pigmented and buttery soft. My favorites are Crisp, a gorgeous terracotta color that's really on trend now. Dominate, a beautiful berry, and Boss a wicked copper shade. My least favorite is Hype, it has a tremendous amount fallout and I don't want to deal with glitter all over my face so I stopped using the shade altogether. All in all, it's a lovely palette.

Some Old Favorites
For brows, I used Anastasia Beverly Hills Brow Wiz and Benefit Gimme Brow. I also took my Nars Velvet Matte Lip Pencil in Sex Machine and my trusty Nars Lipstick in Barbara which is my favorite. A mini Benefit Watts Up! Highlighter was the MVP. This little guy is still going strong.For my base, I used the Nars Tinted Moisturizer in Groenland. This has SPF and makes my skin look bright and awake and it has decent coverage and it's light. To conceal my MAC Studio Finish Concealer Duo is all I need. 
I also took my old Nars Blush/Bronzer Duo in Deep Throat and Laguna. The Becca Beach Lip and Cheek Tint is awesome. It's the perfect travel-friendly, multi-purpose product. For fragrance, I brought my rollerball of Elizabeth and James Nirvana Black. I love a deep, unisex scent. 
What I would do differently
Overall I took more makeup than I needed on this trip. Granted, I didn't take as much as other beauty bloggers would but I feel I could've condensed my selection further. For example, the Tarte Pro To Go is a great palette for the price, however, I don't think I'll take it with me next time. I don't regret buying it by any means but for me, an eye shadow palette is not necessary for travel. Most of the time I just dabbed some highlighter on my lids and called it a day.
Don't bring pencils unless you're bringing a sharpener. Obviously right? Unfortunately, I left mine behind and wasn't able to get a lot of use out of my Nars Lip Pencil. In the future, I'm sticking with lipsticks or pencils that don't require sharpening. I can let bronzer go as well, I enjoy using highlighter more anyway.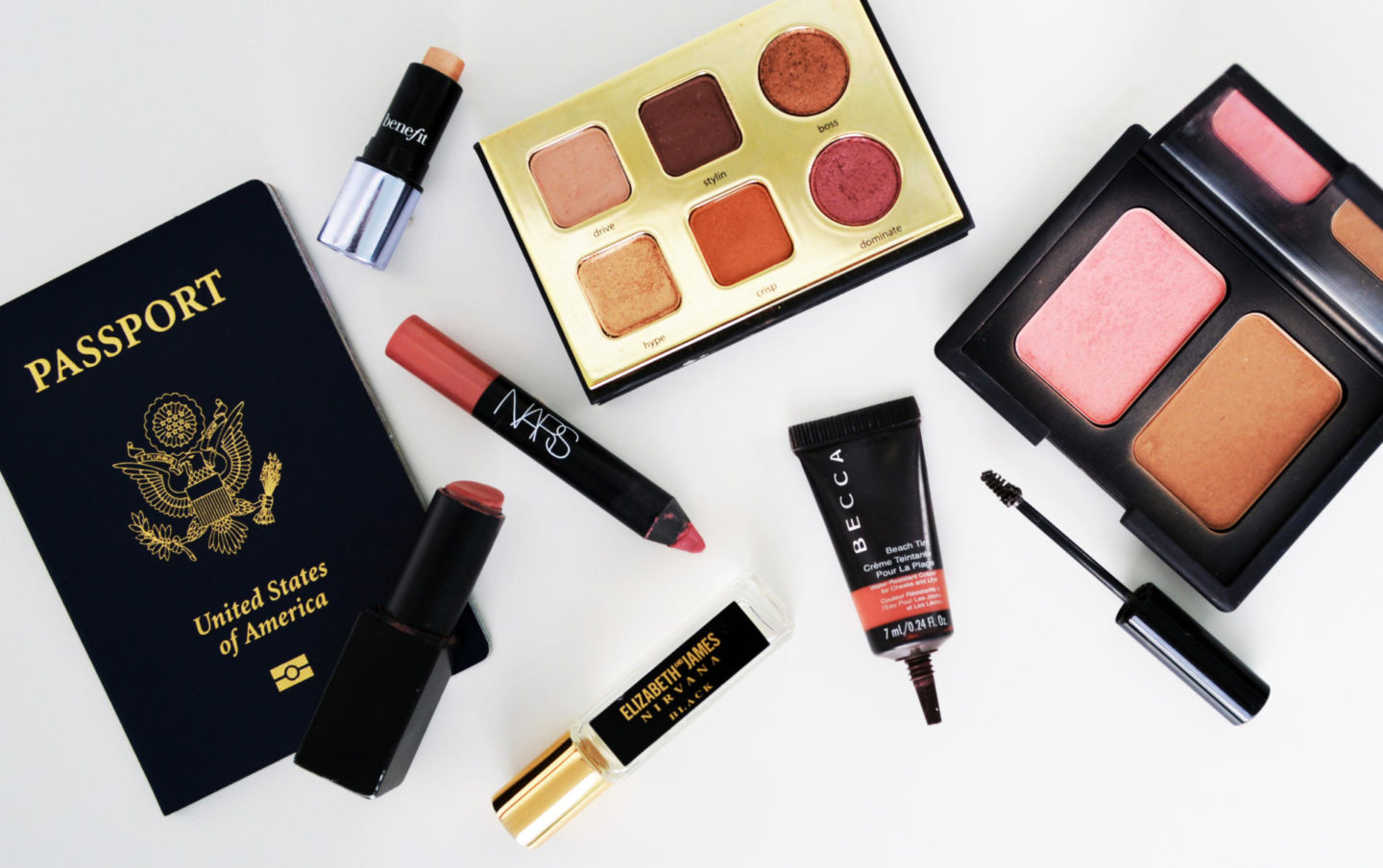 In the end, I really don't give myself elaborate makeovers when I travel. Don't get me wrong, the perfect Instagram photo is wonderful but I rather enjoy the journey and not worry so much about my makeup. It's better to simplify and keep the makeup bag contents to a minimum. Back home is another story. 
Next up is a haul of goodies I bought overseas. Stay tuned!
Shop the Post