Got Empties?
For hair care, I finished the Batiste Hint of Color in Dark & Deep Brown Dry Shampoo (6.7oz/$6.99) Dry shampoo has a bad rep sometimes. I was skeptical about it for years but now I can't be without it. This one is cheap and cheerful and tinted to match my hair color so there's no white residue. The trick with dry shampoo is to not over do it. I spray a small amount when needed and my hair feels fresher, less oily and it adds a bit of texture too. 
The Garnier Sleek and Shine Moroccan Sleek Oil Treatment (3.75oz/$3.95) I use this in rotation with Moroccan Oil and it's just as effective and way less expensive. It smooths down my hair and makes it shiny. You can use it on damp hair as a leave-in treatment and after styling to polish the ends. It's an awesome product and you can't beat the price.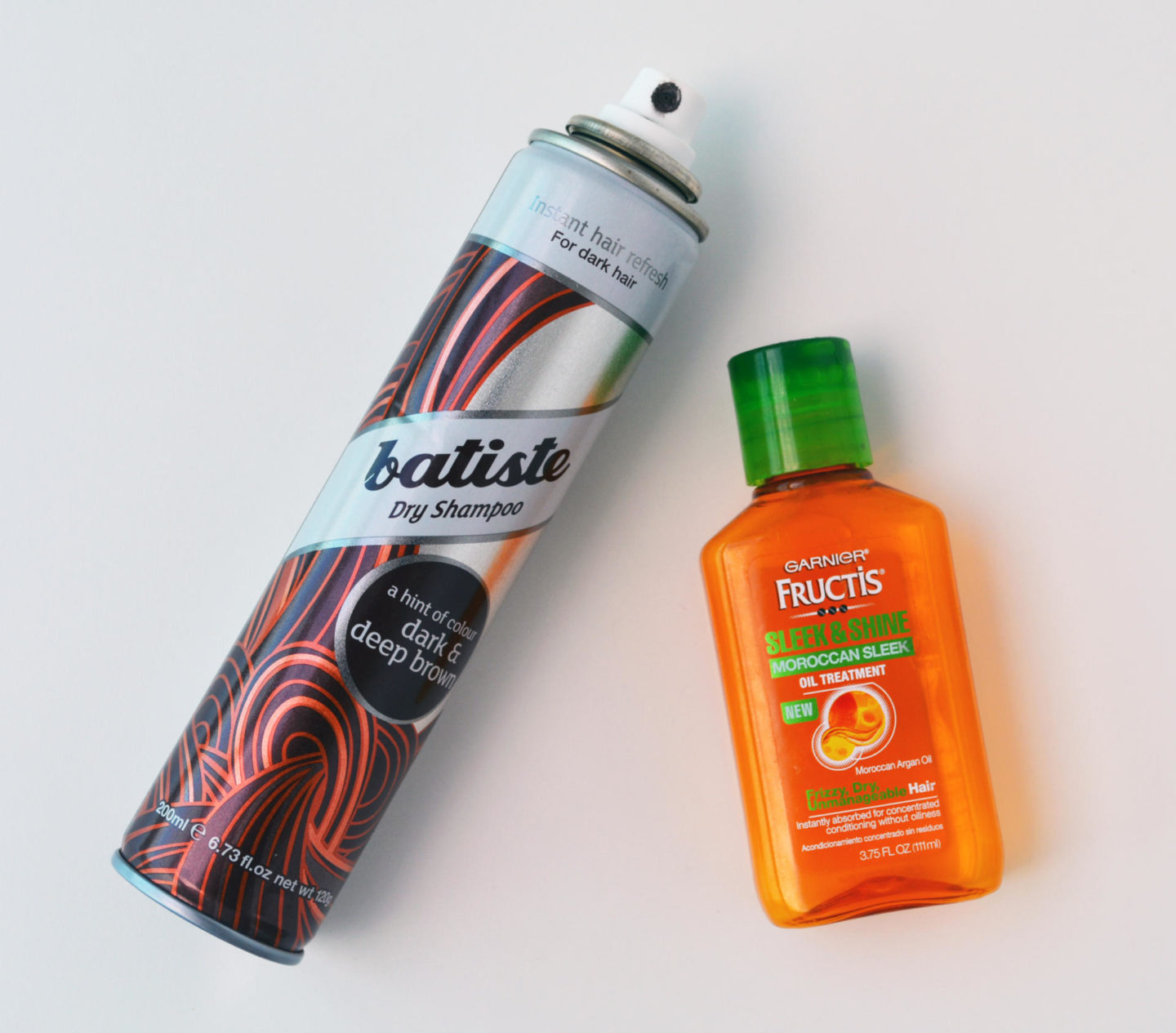 Two from Origins
I finished two eye creams from Origins and I absolutely adore them both. First, the Origins Eye Doctor Moisture Care For Skin Around Eyes (0.5 oz/$38.00) this is great if you need intense hydration under the eyes. I don't believe it has any anti-ageing properties but it works really well on my dry skin, it also has Cucumber which provides a nice cooling effect.
The Origins GinZing Refreshing Eye Cream (0.5 oz/$30.00) This eye cream has been part of my skincare regime for years and I don't think I'll ever stop using it. It's formulated with Coffee Beans and Ginseng to help brighten and reduce dark circles. My eyes look awake in the mornings after using this and I find it works well under makeup too. I already have a back-up, it's my go-to daytime eye cream

Luna my love
This has been talked about so much on YouTube. The Sunday Riley Luna Sleeping Night Oil (1 oz/$105.00) We all have different skin types and needs. It's rare to find something that works well for everyone so I tend to proceed with caution with skincare products that are hyped up. That being said, I used every last drop of this. Luna is a retinoid oil that improves fine lines and wrinkles and helps with skin congestion and blemishes. I know it works for me because how I feel when I don't use it, I start to miss it. It makes my skin look better, brighter and it's much more hydrated. 
I purchased this bottle in August 2015 so it lasted a long time. Keep in mind I don't use it everyday and I don't apply the amount of drops that's recommended. I use two maybe three drops at most and that's plenty for me, a little goes very a long way. It's become a holy grail item for me. I wouldn't recommend it to someone with very oily skin but it's brilliant for dry and/or mature skin types. Luna is expensive, be sure to try a sample before making the investment.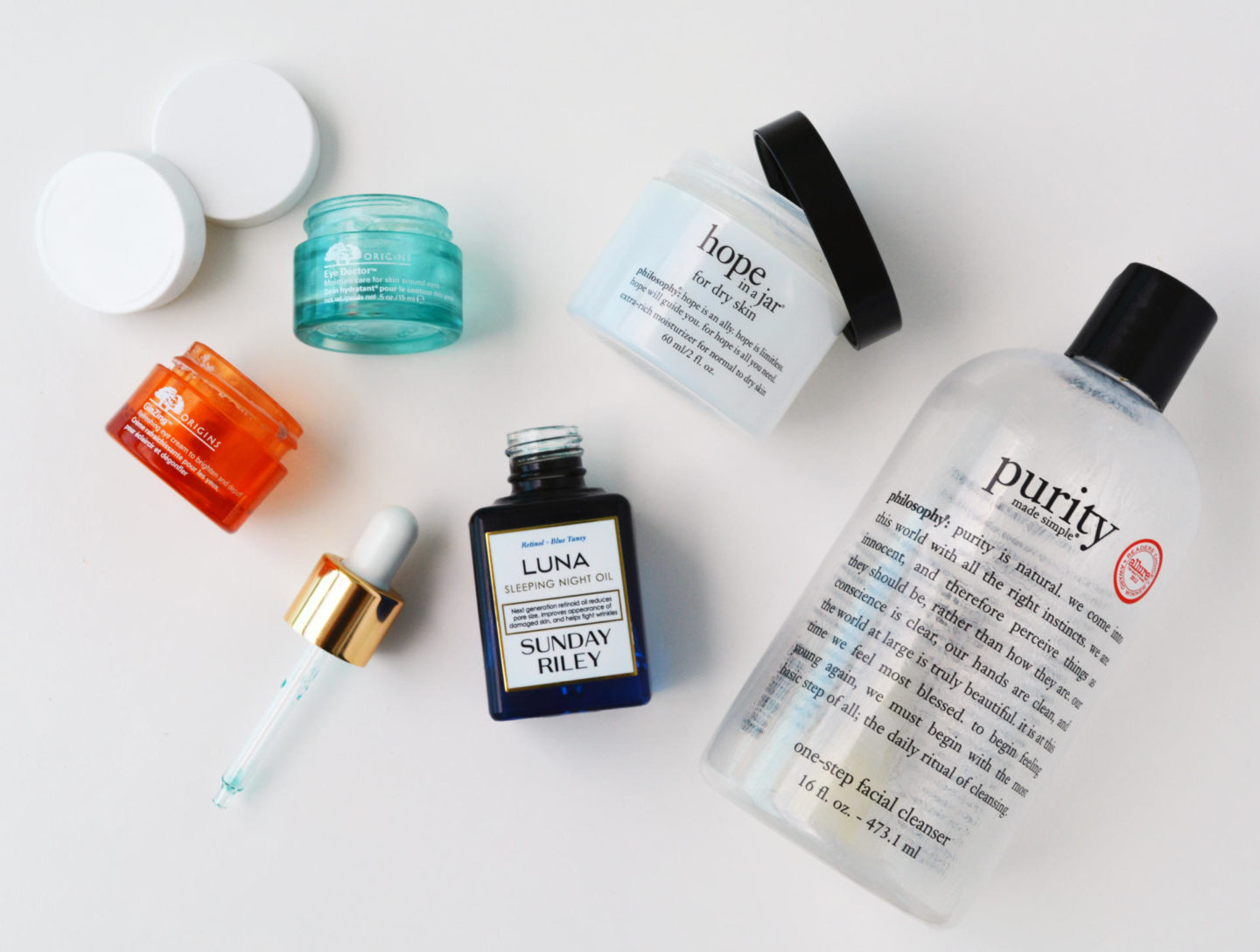 A much needed rant
Why do certain brands insist on fixing what's not broken? Case in point, the YSL Touche Éclat Le Teint Illuminating Foundation SPF19 (1oz/$58.00) and the Philosophy Hope in a Jar for Dry Skin (2oz/$47.00) I used both these products religiously, then they decided to reformulate. Why? Why did you do this to me? 
Touche Éclat Le Teint Illuminating Foundation was is a gorgeous foundation. For years it was my holy grail foundation. It blurs out any imperfections, it's light in texture and blends beautifully. It's radiant and moisturizing on my skin and the finish is absolutely beautiful. My skin glows when I have this foundation on. I tried the Radiance Awakening version but it's not the same, not even close. Thankfully, I have a back-up.

The Hope in a Jar for Dry Skin is an incredible moisturizer. There's nothing really special about it other than it moisturizes my skin extremely well and that's all I need. The cream is thick and hydrating, a blessing for my dry skin. It absorbs quickly and it's never greasy or heavy, it's perfection in a jar. When I heard they were discontinuing it I immediately bought backups because I couldn't be without it. Unfortunately, the renewed version pales in comparison to the original. Why mess with a good thing Philosophy?

I used up another Purity Made Simple (160z/$36.00) I've gone through so many bottles of this stuff over the years, it's my daily cleanser. It removes makeup without stripping my skin, it's gentle but effective.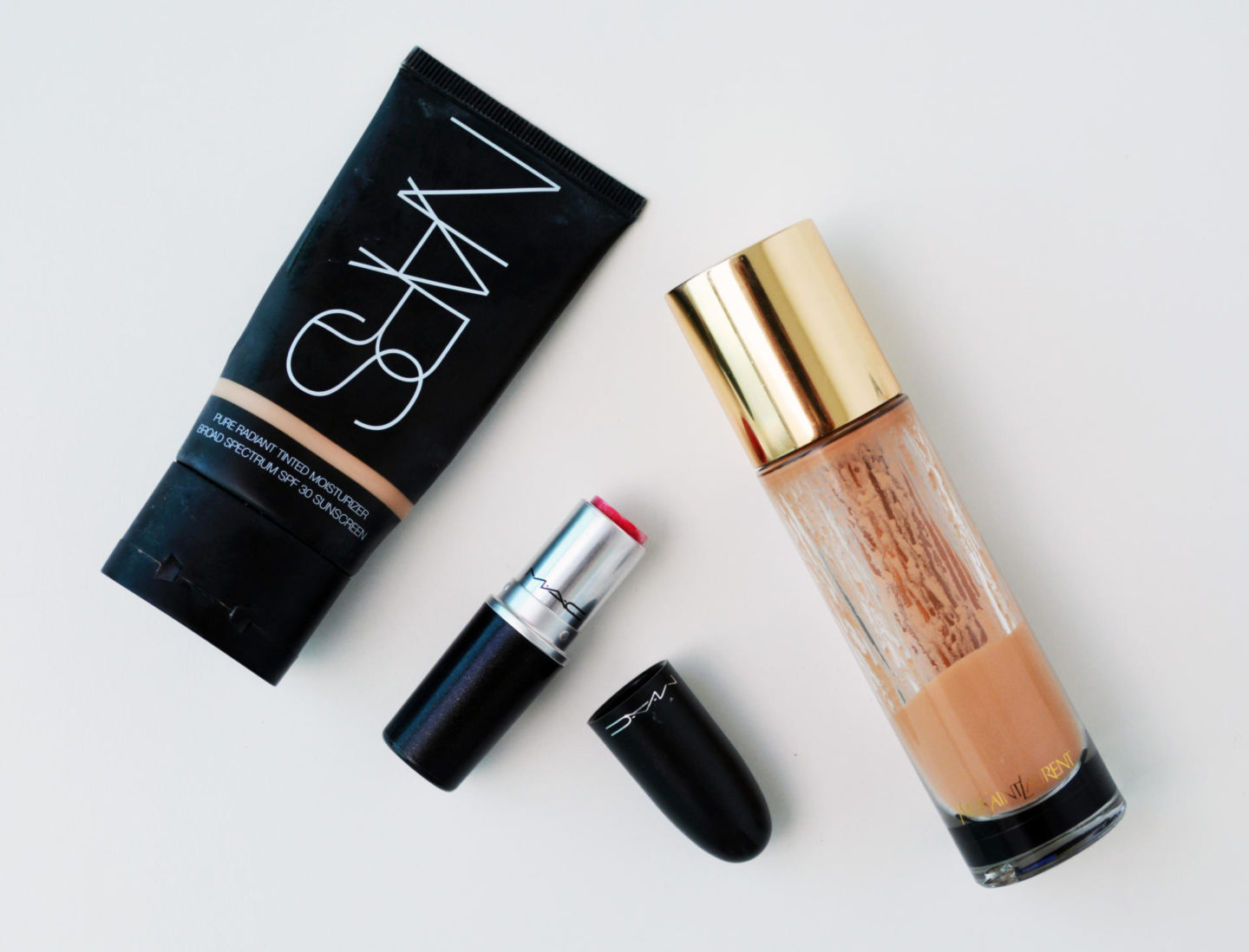 More Makeup Bits
I used up MAC Lustering Lipstick (0.1 oz /$17.00) This is a vivid, almost neon hot pick. It looks intense but it's actually very wearable. It comes off sheer at first but you can build up the color. It's nice but I don't think I'll purchase it again. I have Girl About Town and it's pretty similar to this one.
And finally, Nars Pure Radiant Tinted Moisturizer Broad Spectrum SPF 30 (1.9oz/$44.00) This is perfect for summer when it's hot and I need something lightweight. The coverage is great for a tinted moisturizer and it has a beautiful glowy finish. I already have another tube.
Any products you been loving recently? Please share in a comment below.