Pretty in Pink
Time for another roundup of monthly favorites. I have fashion, makeup, some that I've shopped my stash for and a book about The Golden Girls. Yes, The Golden Girls. Let's get started!
First up, MAC Paint Pot in Artifact (0.17 oz/$22.00) Unfortunately, this has been discontinued but you can easily find a dupe for it. It's like MAC Cranberry but in a cream form. I found this in my stash after watching a tutorial by Monika Blunder called 3 Easy Ways to Escape a Beauty Rut. On one of the looks Monika used a similar cream shadow by Chanel. I just had to recreate the look, it's surprising how wearable a color like this can be. I've used it for both dramatic and casual daytime looks, love it!

Next, the Benefit Eye Bright (0.05oz/$20.00) I feel this doesn't get talked about much anymore, I don't know why because it's genius. This product works wonders for the eyes, it's been my savior this month. I use it on my waterline, the inner corners, underneath the brow bone and instantly I look fresh and awake. It's brightening yet subtle, every makeup lover needs Benefit Eye Bright in their stable.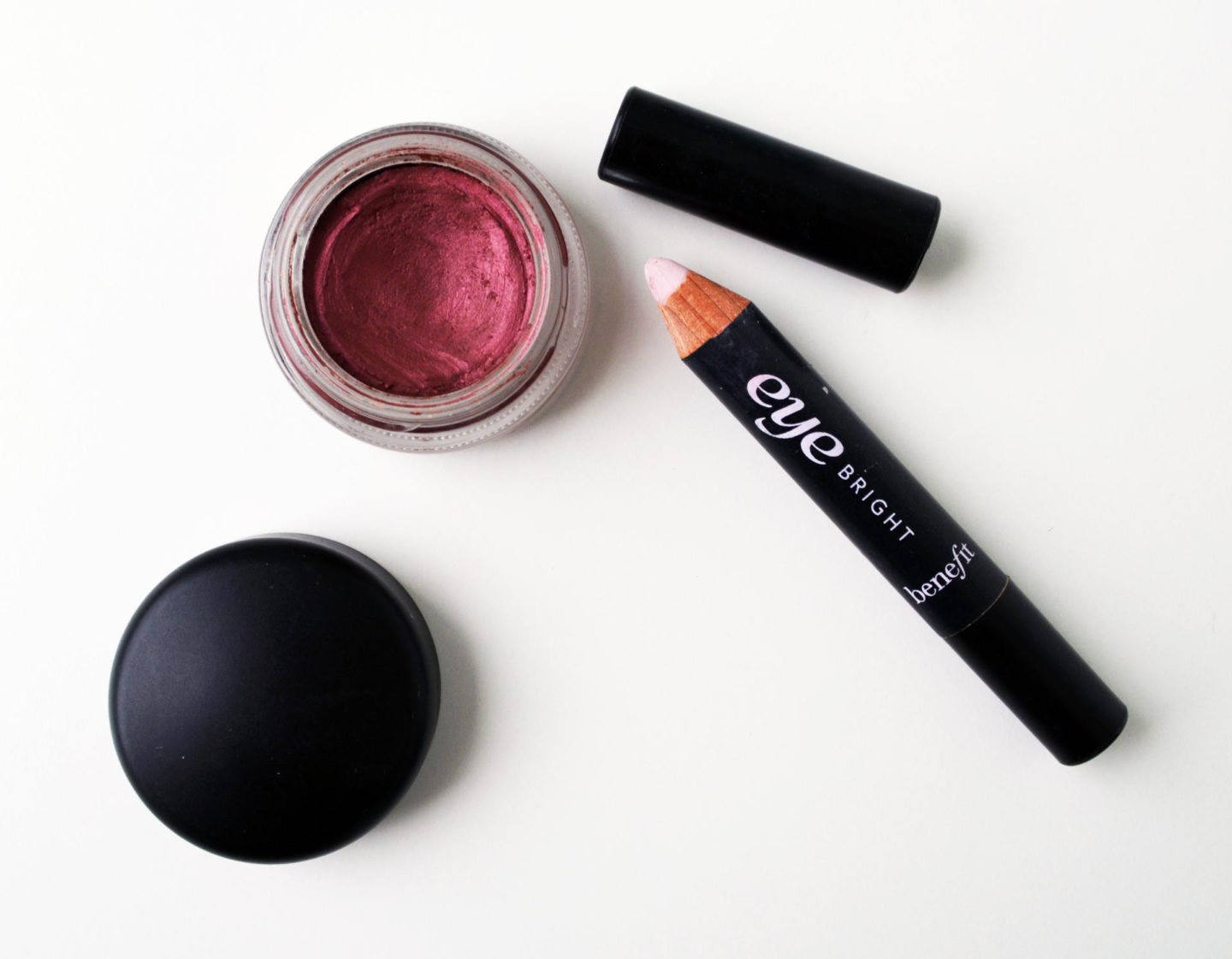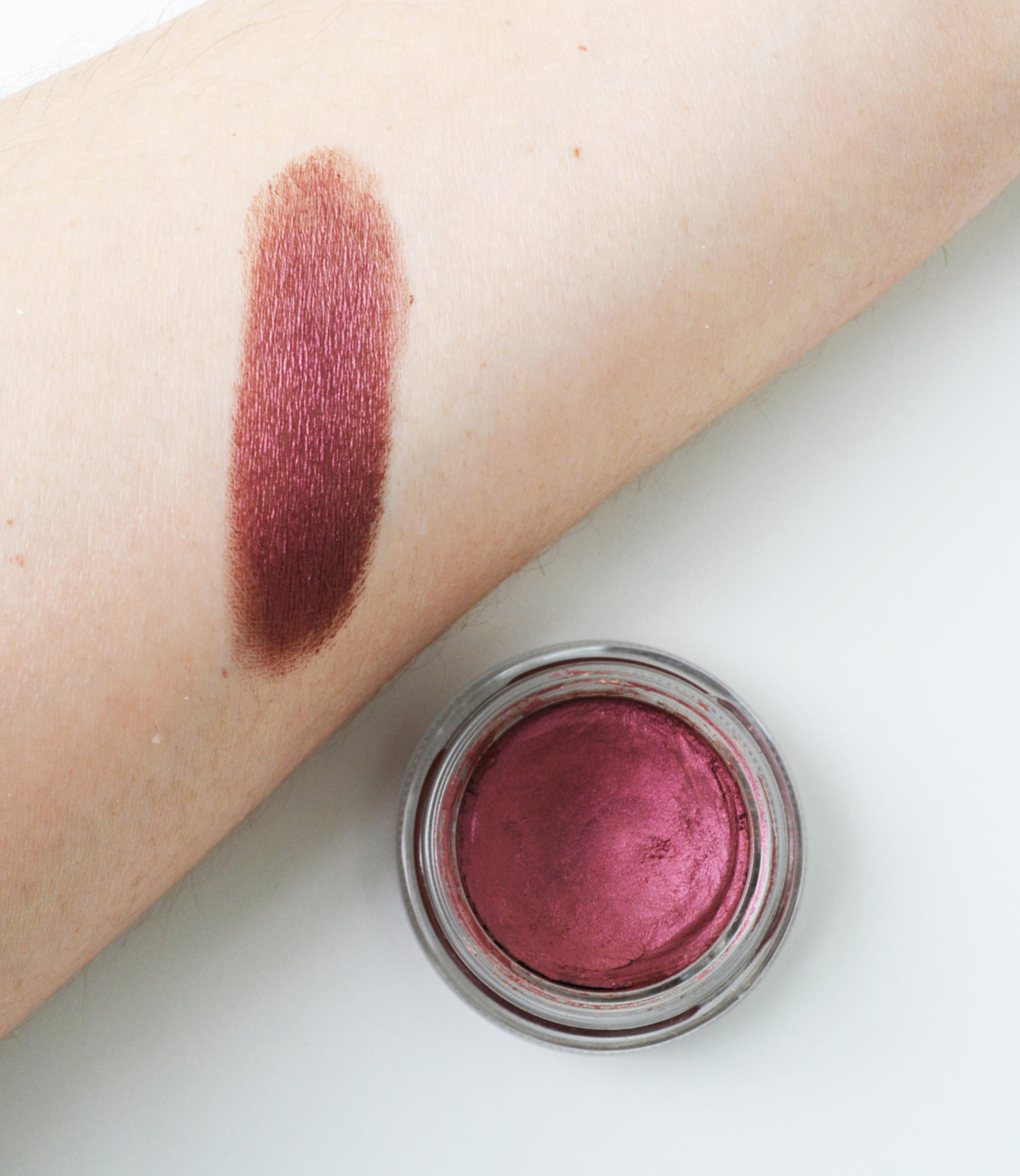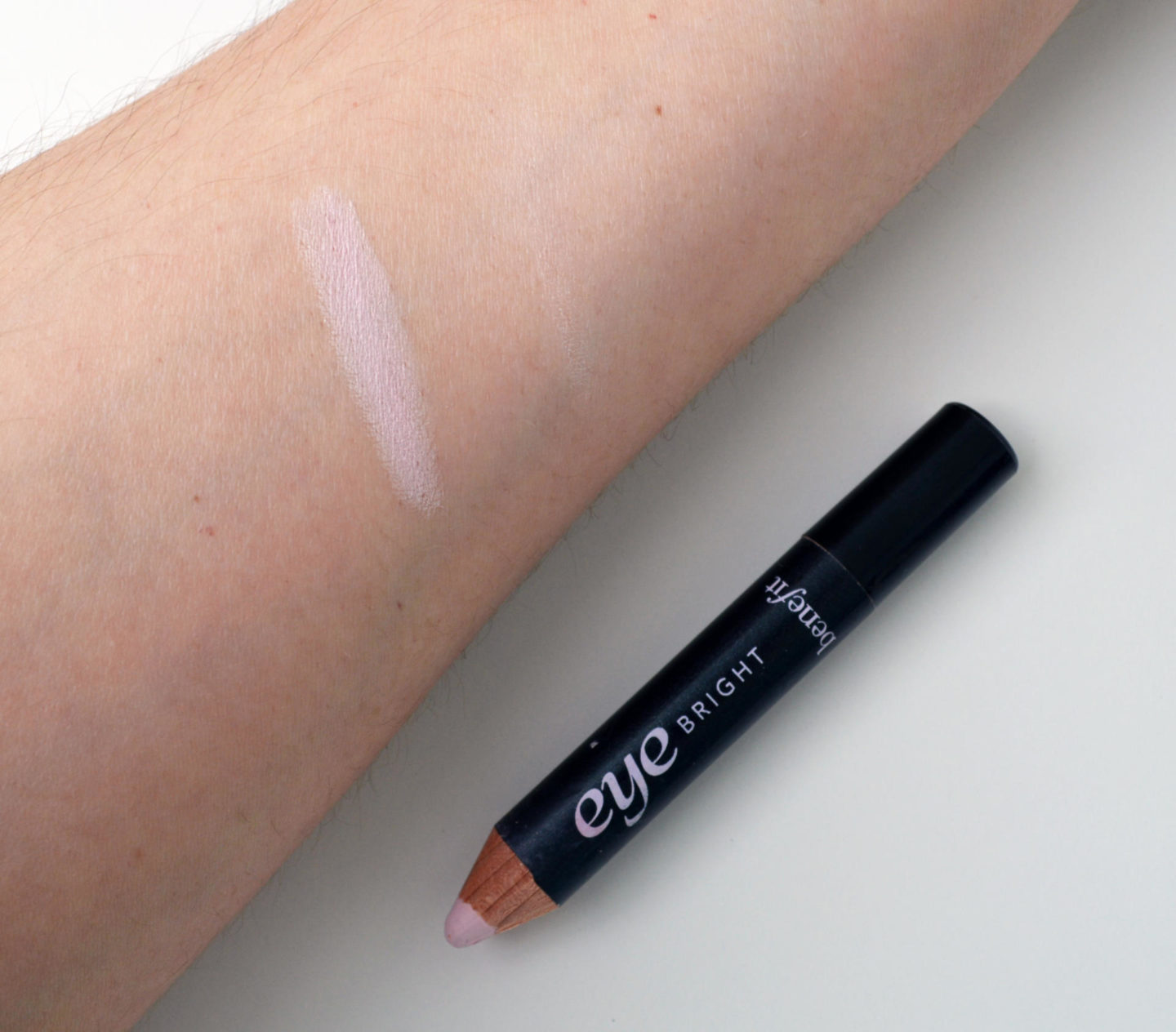 My latest obsession
I picked up the Dior Addict Lip Sugar Scrub (o.12oz/$33.00) late last month and I'm in love. My lips are shredded 90% of the time so I'm always on the hunt for a new lip balm or lip scrub. This is both and it's awesome! You apply it like you would a lip balm but it has tiny sugar particles inside to exfoliate and moisturize your lips. I love the peppermint flavor, it feels so refreshing on the lips.

In terms of color, it leaves behind a light pink hue but nothing too crazy. As I mentioned in my last post, lately I'm all about that healthy, radiant Kate Beckinsale natural lip look and the Lip Sugar Scrub along with the Lancôme Juicy Shakers have been my go-to's. I highly recommend this!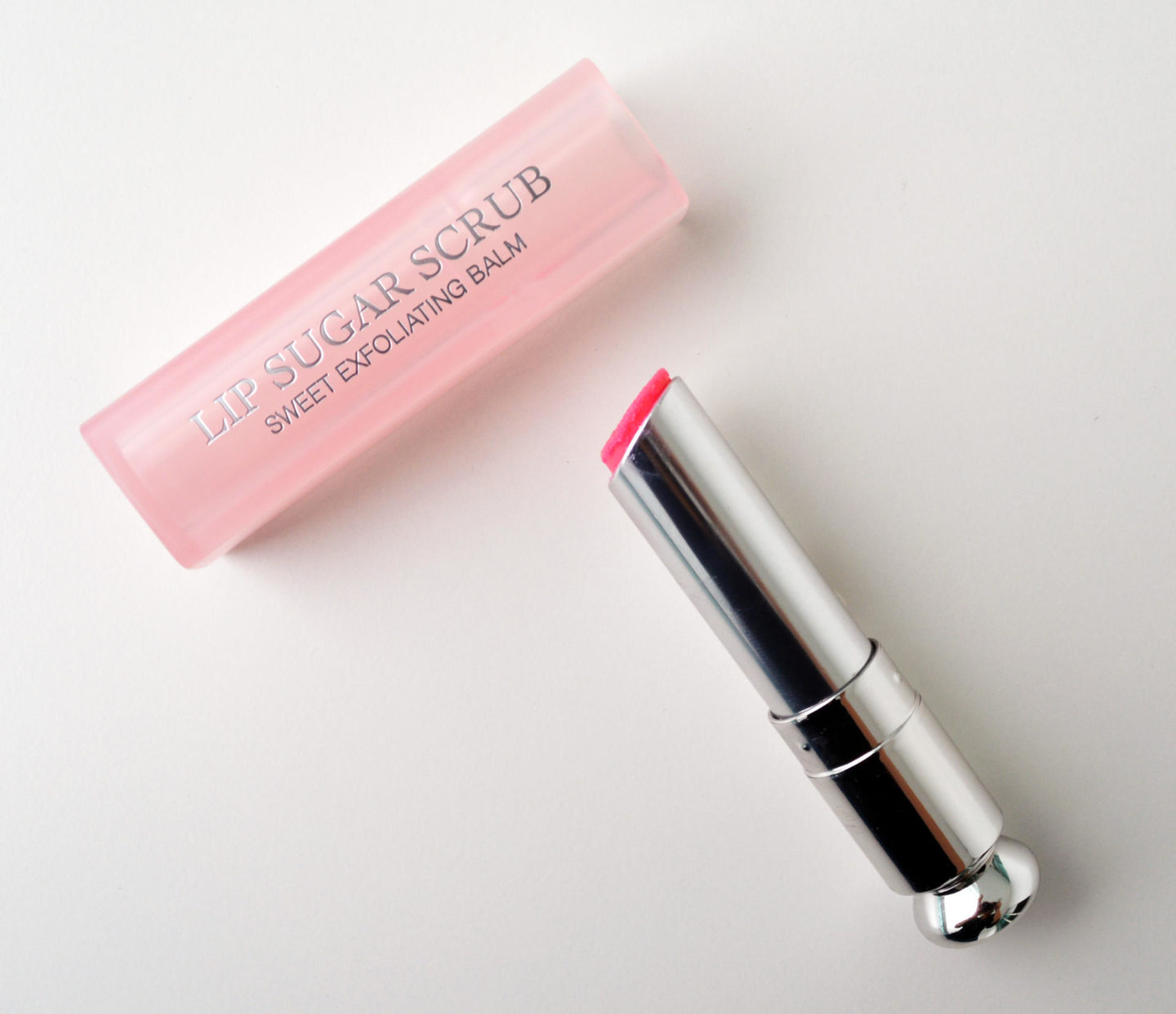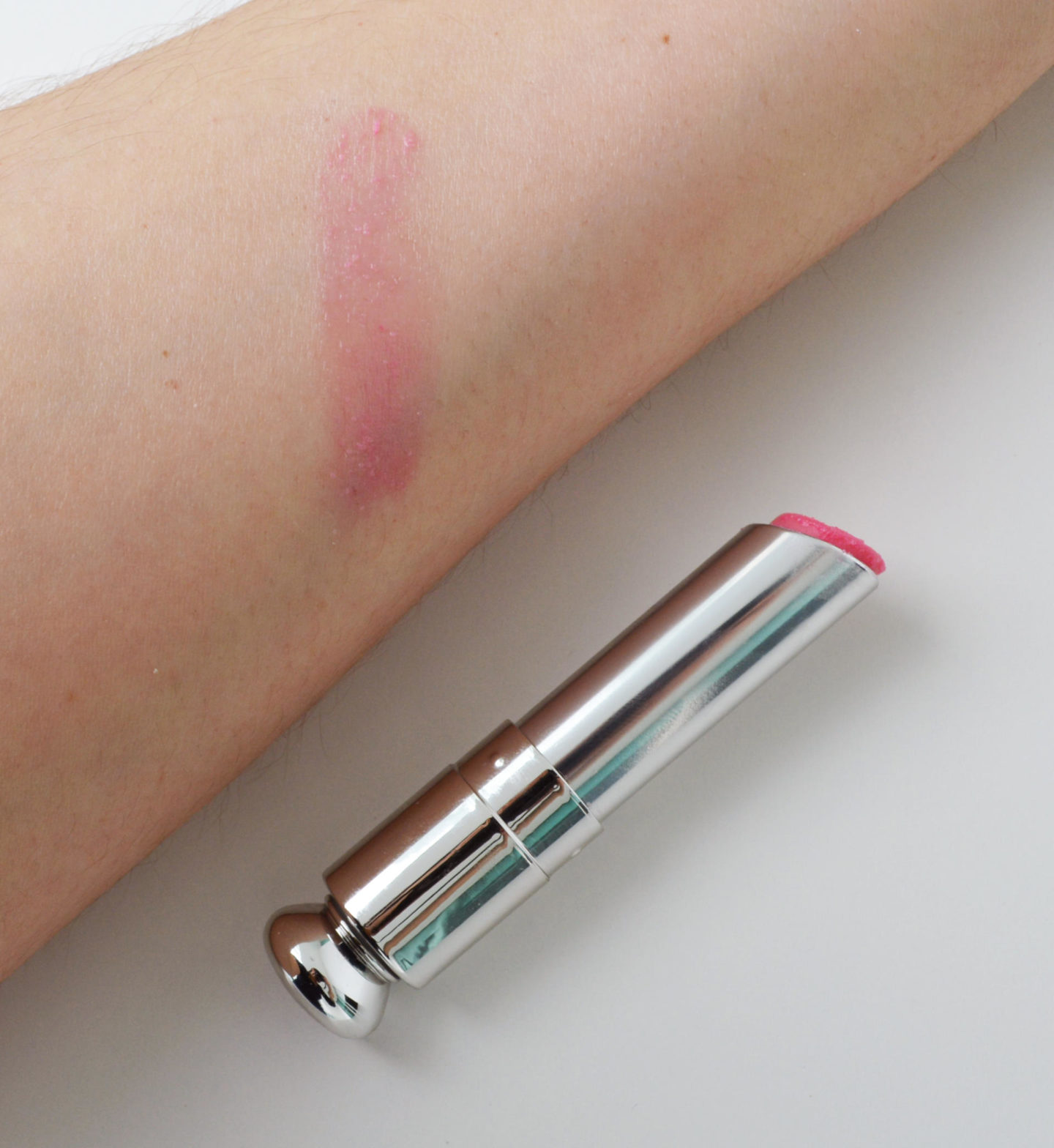 The Perfect Brush
Wayne Goss 'The Air-Brush' ($35.00) I've been on the waiting list for this brush forever and when I received the email from Beautylish saying it was back in stock I jumped out of my seat. "It's just a brush." Yes, I know but it's not. The quality is remarkable. I use it for powder, blush, and highlighter. I love the size and how it's cut at an angle on one side. This is hands down the softest brush I own, I can't rave about it enough. And at this price, it's a total bargain. Do yourself a favor and get on the waiting list, you won't be sorry.

Speaking of tools, I picked up a new BeautyBlender ($20.00) last month. Prior to this, I had the pink one but it was looking worse for wear so I tossed it. This is the Pro version in Black and it's amazing. Personally, I don't see a big difference in terms of performance but I find when washing it the color doesn't bleed like my old one. The BeautyBlender is my favorite method for applying foundation. This and the Wayne Goss Air-Brush are the only tools I need.
L'Occitane Shea Butter Violet Hand Cream (1 oz/$12.00) L'Occitane makes great hand creams. They're fast absorbing, super hydrating, not greasy, and the smell is lovely. I believe this violet fragrance was limited edition but they have tons of different scents. All their hand creams contain 20 percent shea butter, coconut oil, honey, and marshmallow root extracts. My hands feel nourished and moisturized after using this, it has a permanent place inside my bag.

Men Love My Cupcakes & My Pink Loafers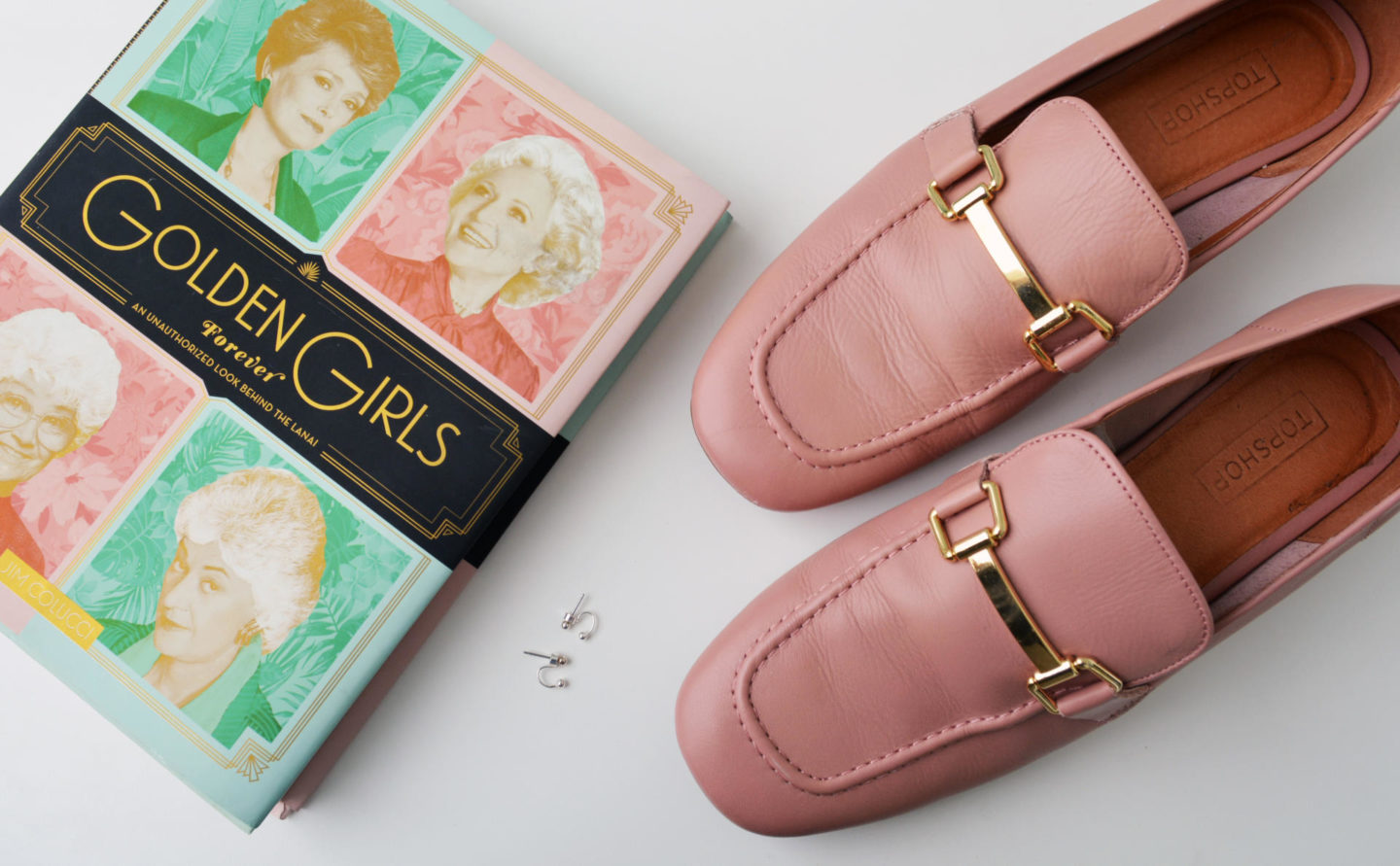 "I'm as jumpy as a virgin at a prison rodeo." – Blanche Devereaux
My favorite TV Show of all time is the Golden Girls. I grew up watching it and I know every line of every episode by heart. The Golden Girls Forever: An Unauthorized Look Behind the Lanai by Jim Colucci ($23.79) was a gift from my friend Bea. No, not after Bea Arthur. It's short for Beatriz, she's an incredible artist and totally gets my humor and love for all things Goth and Betty White. If you're a fan of the Golden Girls you need this book in your life! 
Everything you want to know about the series you'll find it here. It has interviews with the girls and the creator Susan Harris. It's full of photographs, behind the scene tidbits, recaps of every episode, memorable quotes as well as an in-depth outline of all the characters. There's a great chapter on the set decor including their bedrooms – Blanche obviously had a love for large leaf-print homewares. There's also a chapter on the wardrobe including outfit sketches of their looks. I can tell it was written by a true fan.
My favorite Golden Girl was Rose Nylund. I just loved her innocence and humor. There was a sweetness about Rose that was endearing and sincere. I also loved Dorothy Zbornak's quick wit. Growing up I watched re-runs of Maude, which I love. It's an outstanding show still relevant to this day. I wholeheartedly recommend this book, it's really fun! I also recommend Out on the Lanai, a podcast dedicated to the series.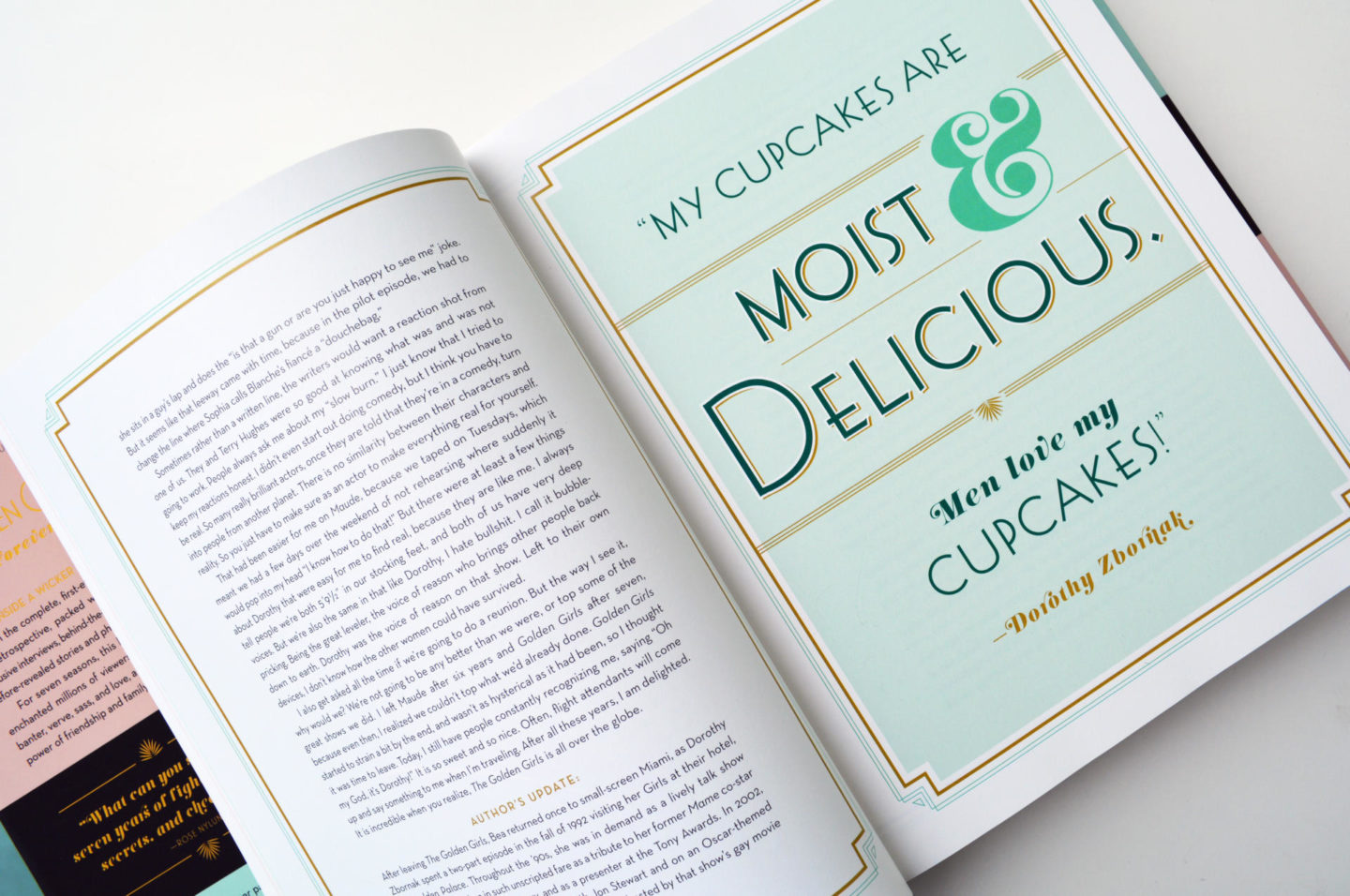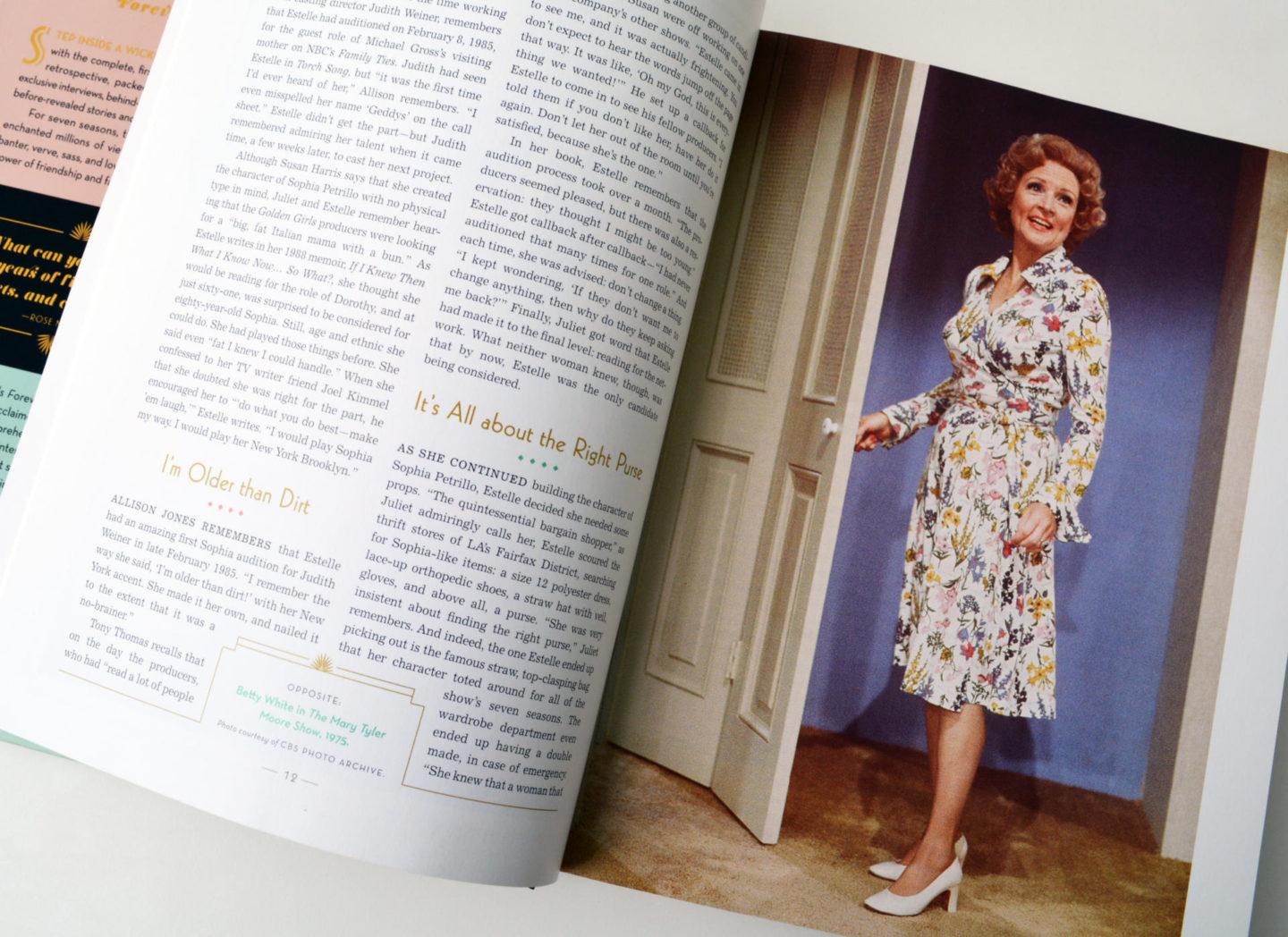 The Fashion Bits
First, the Karter Loafer in Blush ($110.00) Topshop is my favorite place to shop for shoes and I've been eyeing these loafers for a while. They are pricey but I finally pulled the trigger and bought them and I'm so happy I did. I've worn them non-stop this month. They are really soft and comfy. Don't let the color scare you because they work with tons outfits. I've paired them with black jeans and a simple black tee, a gray sweater and blue jeans, trousers and a turtleneck. They're a bit Granny Chic but I just love them.

& Other Stories Orb Drop Back Earrings in Silver ($19.00) These are super simple but they look so cool on the ear. They have a little bit of edge but still minimal and modern. If you're a simple jewelry gal check out & Other Stories, especially their earrings. I have tiny simple studs from them in silver and gold that I never take off.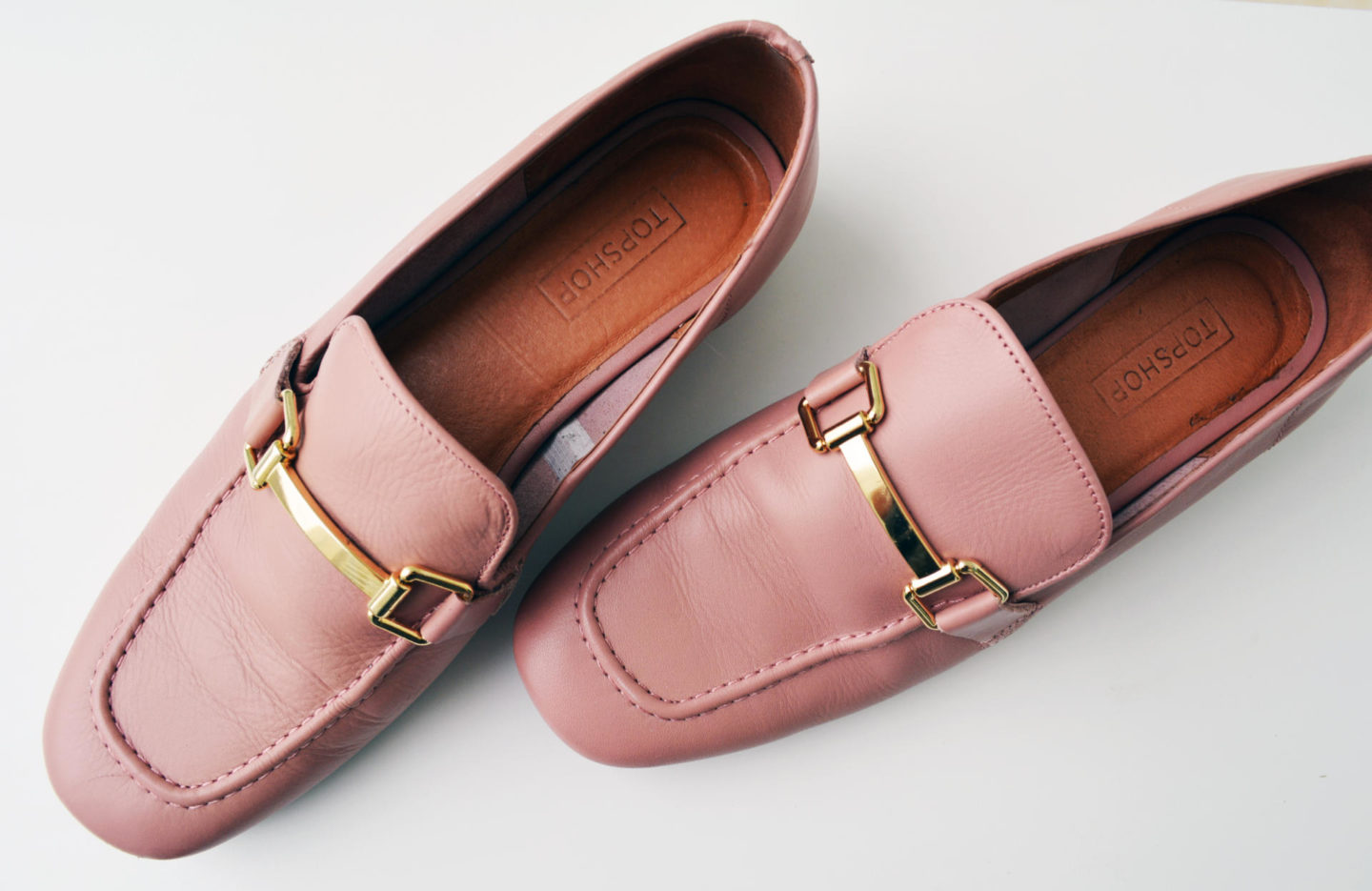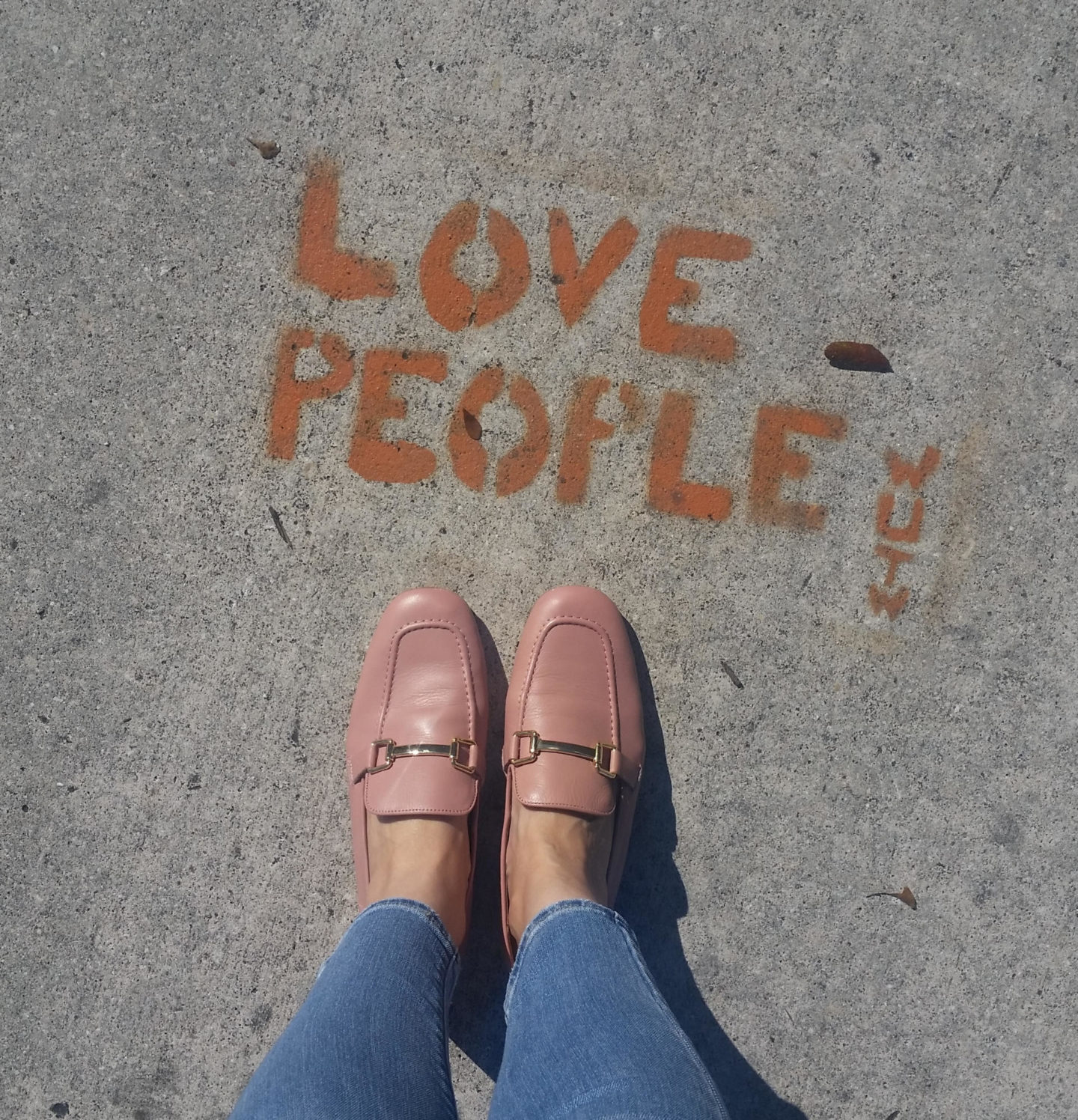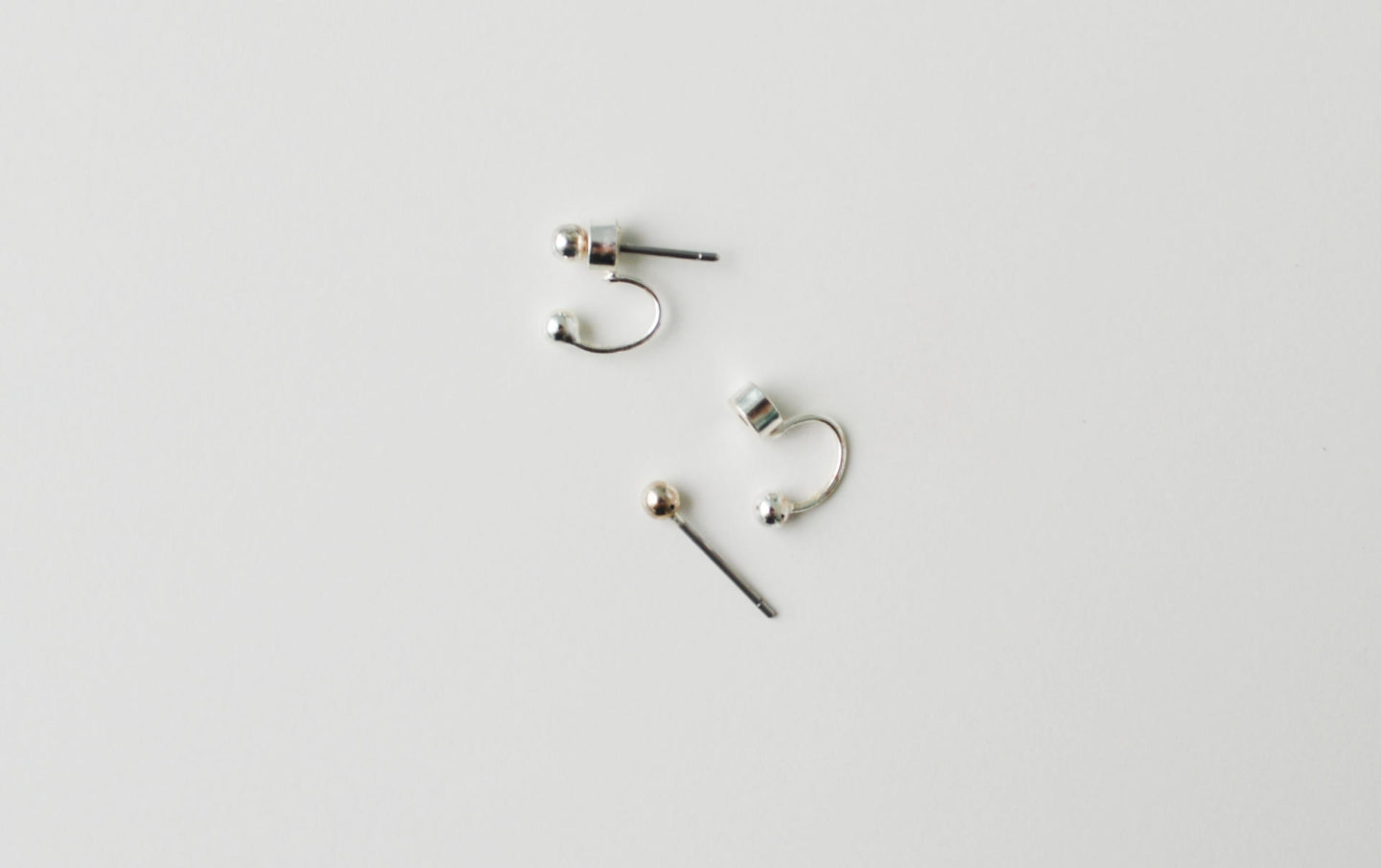 So those were my favorites for February. If there's any new makeup, books or TV shows you're loving this month please leave them in a comment!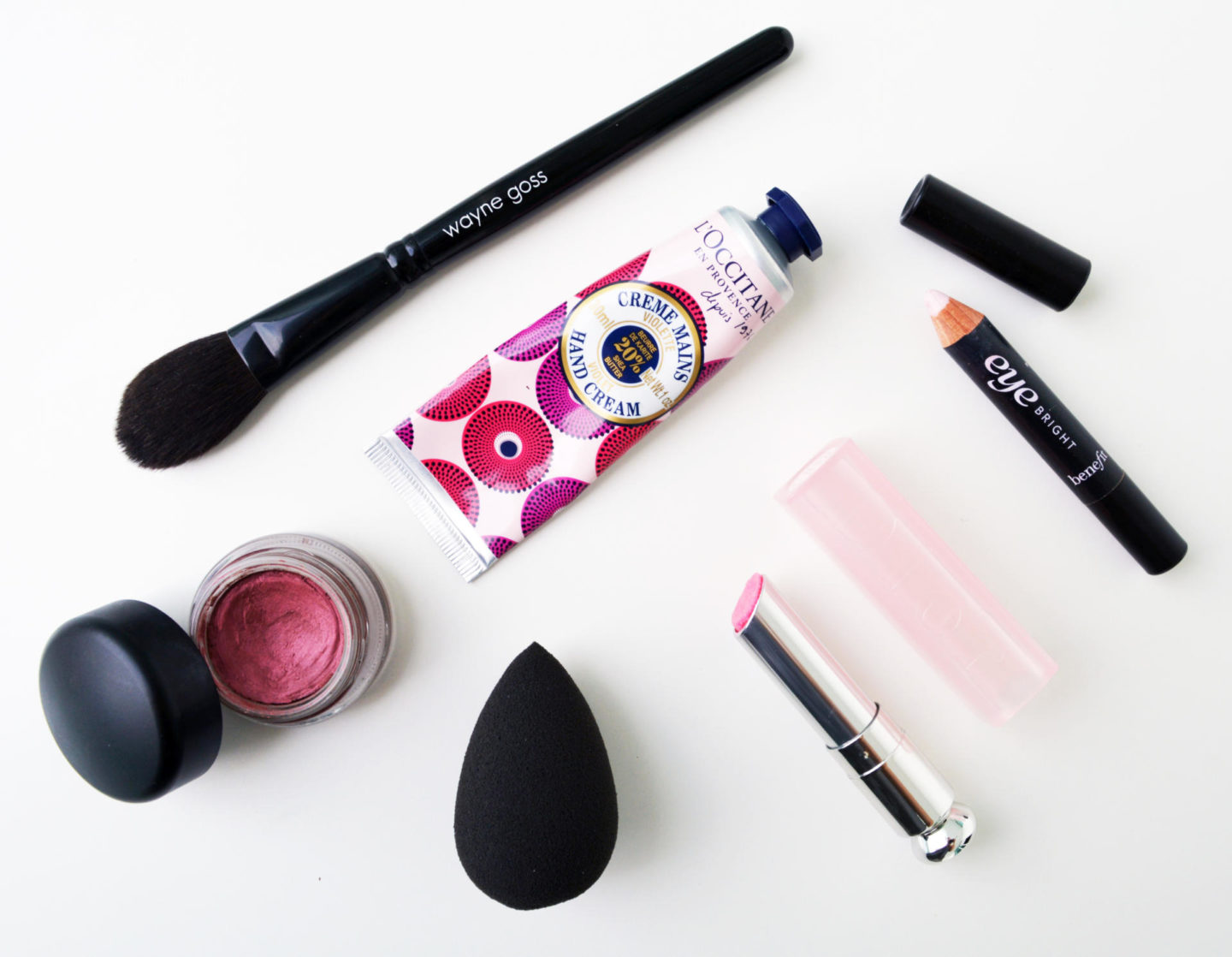 Shop the Post