Fancy tea and scones?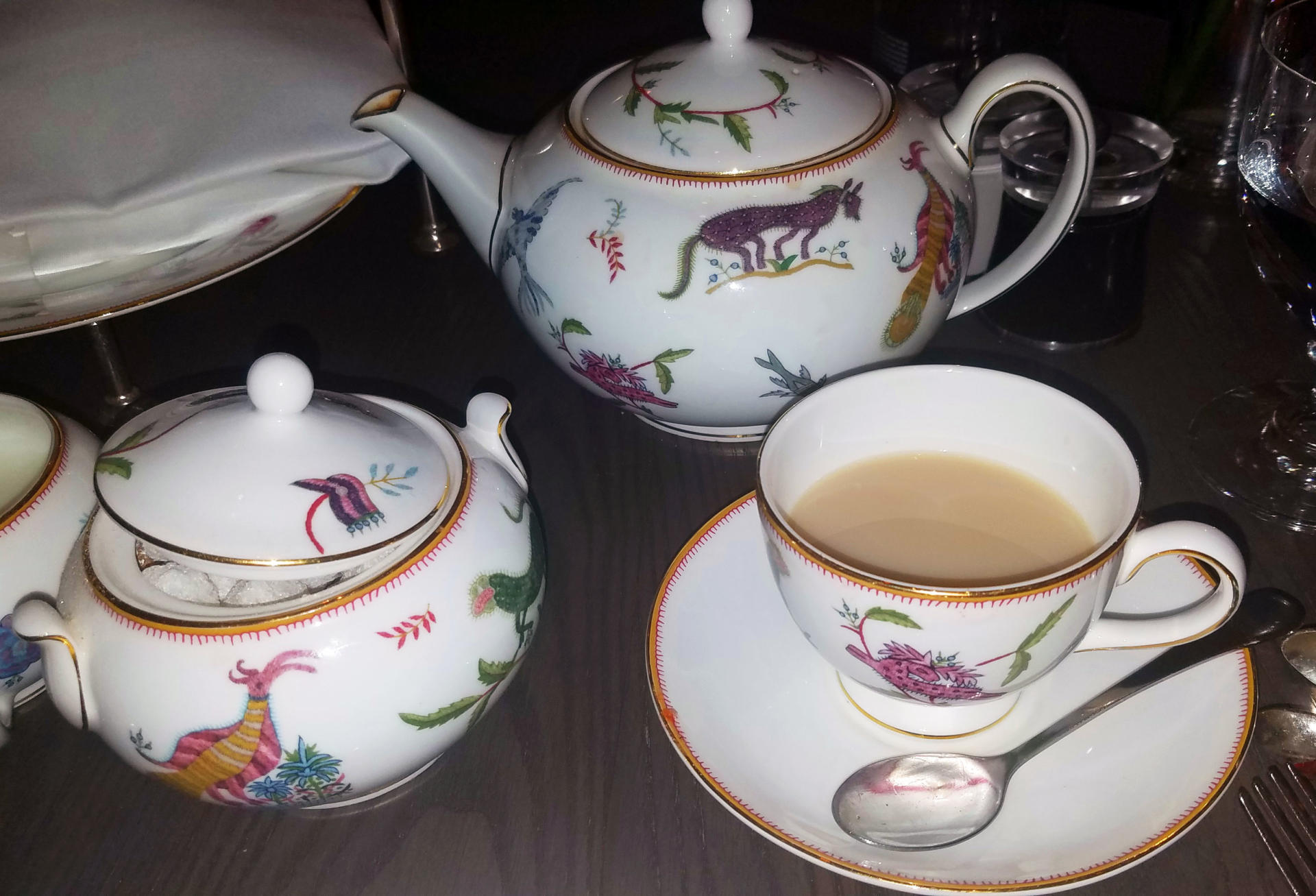 Having afternoon tea is one of my favorite things to do in London. It's a lovely experience and such a fun thing to do with your partner or group of friends. And if you haven't had scones with clotted cream and jam you're missing a real treat. If you find yourself in London, here are the places I recommend.
Charlotte Street Hotel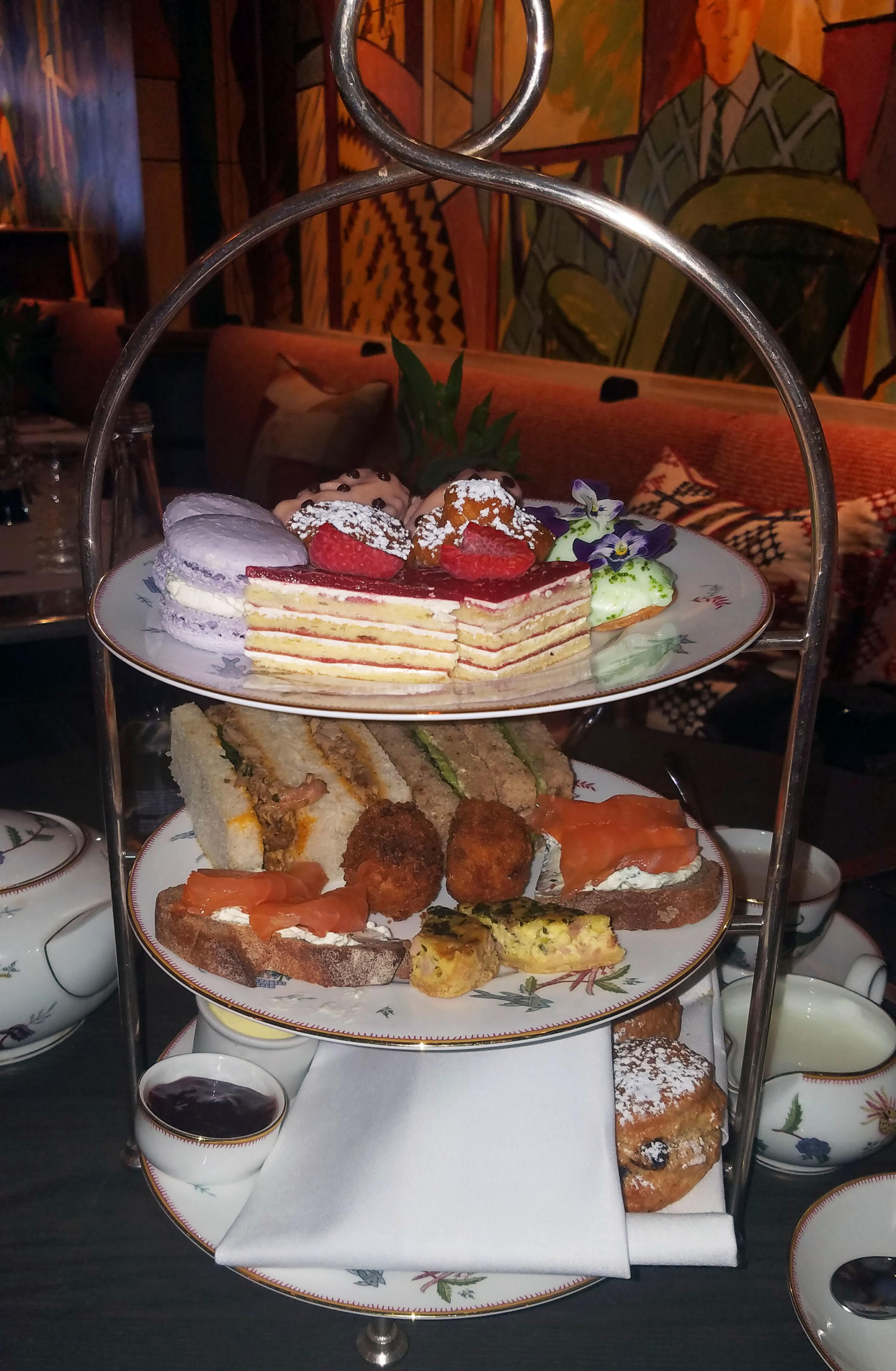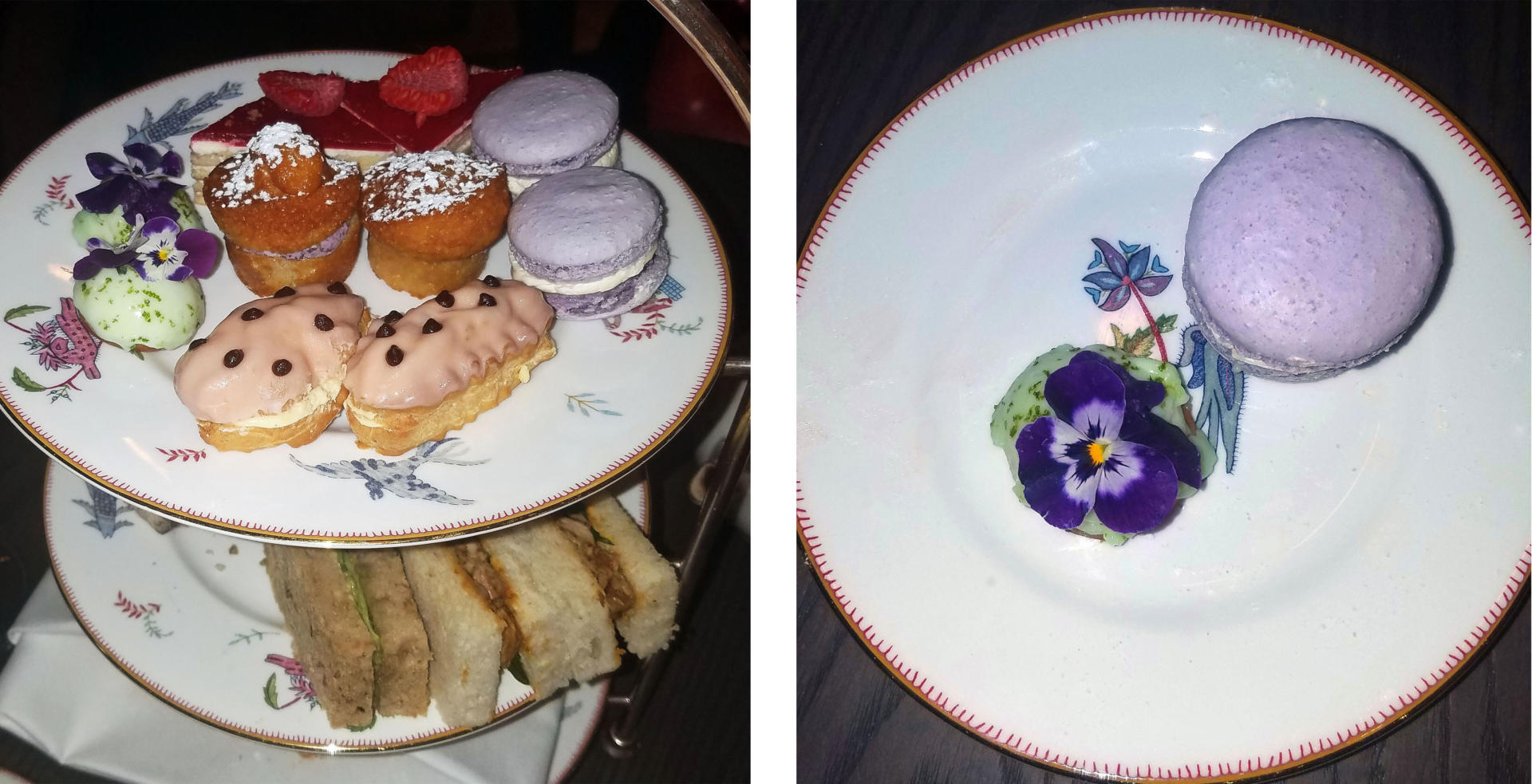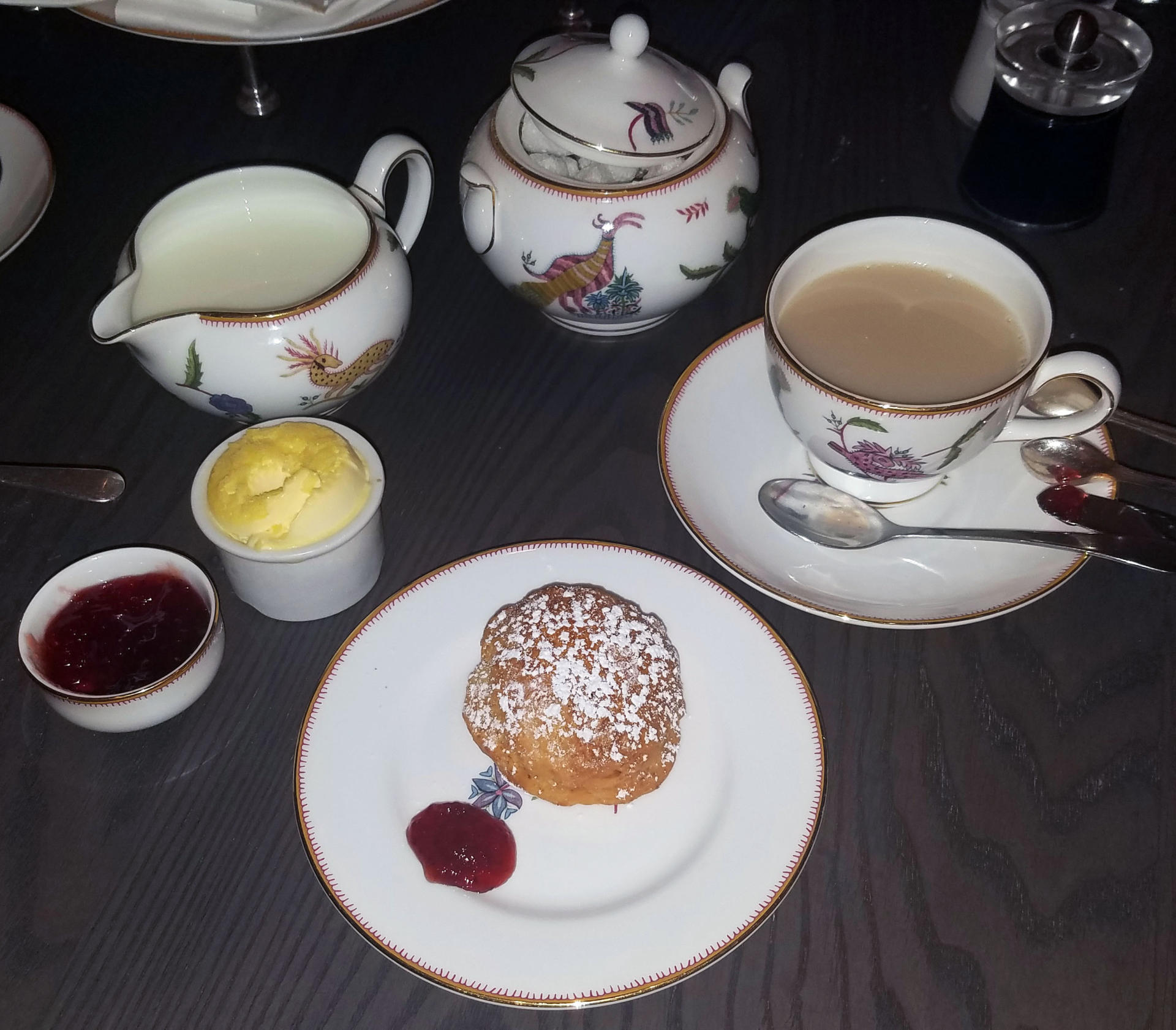 Located minutes away from Soho Square and the theatre district, The Charlotte Street Hotel has a warm and sophisticated ambiance. We made our reservation late in the afternoon, but what I love about this place is that tea served all day. The decor in the restaurant is colorful and lively. There's a beautiful mural by Alexander Hollweg on the walls, which captures contemporary life in London.
My favorite part naturally is the food. There is a choice of both savory and sweet items with a champagne option of course. Some the menu items include White chocolate mousse with strawberry, Passionfruit Opera cake and Smoked salmon cucumber cup with melon jelly.
The cost is £26.00 per person, definitely not the most expensive afternoon tea in London. I found the price reasonable, and we had a wonderful time.
sketch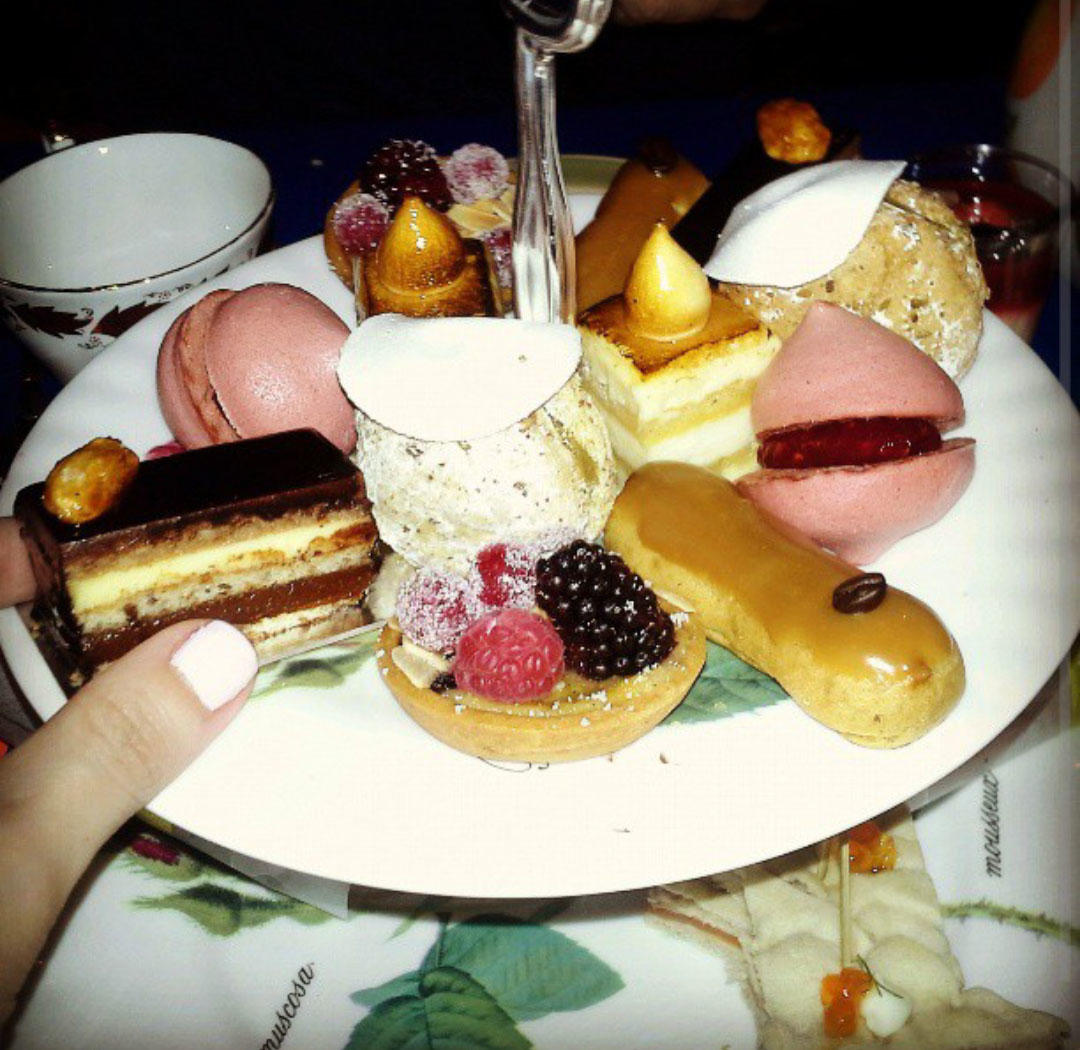 Going to Sketch is like being inside Alice in Wonderland. In other words, it's a trip! At £58 per person, it's certainly not cheap, but for me, it was worth every penny. My first London afternoon tea experience was at Sketch, and it was an experience. If you like art, you will love this place. The fun and quirky decor is a feast for the senses.
The assorted finger sandwiches were out of this world. My favorites were the smoked salmon and Jacob's cream, Comté cheese panini, and the egg and mayonnaise with quail egg and caviar. The sweet treats were just as delectable and the scones were heavenly.
I was also impressed with their loo. Yes, you read right: the bathroom. It's like stepping into 2001: A Space Odyssey complete with Miller Harris hand soap and lotion. What more could you ask for?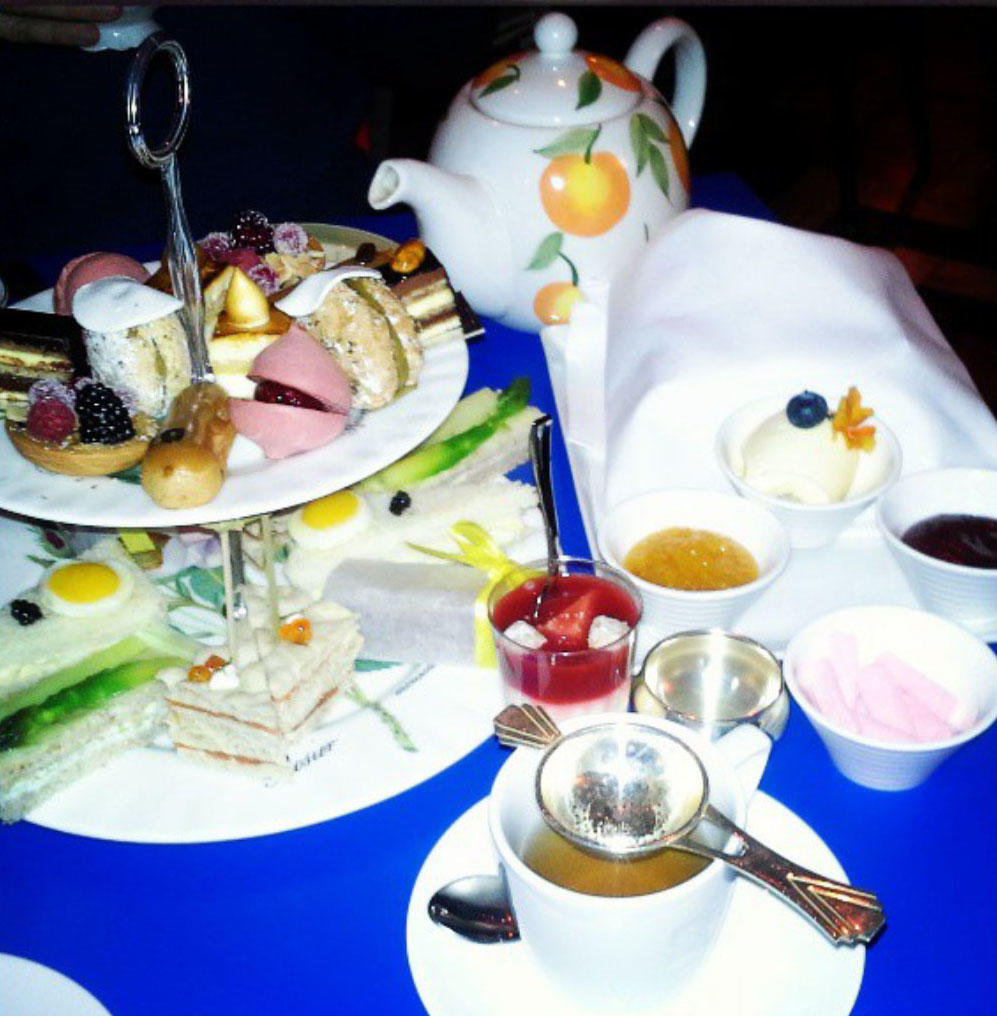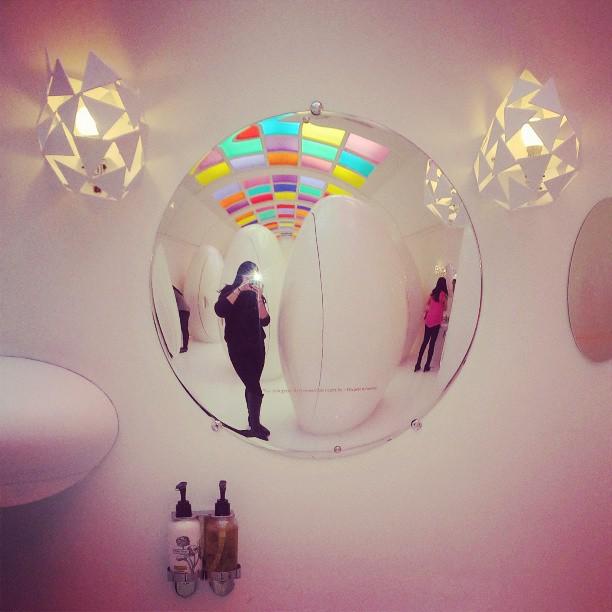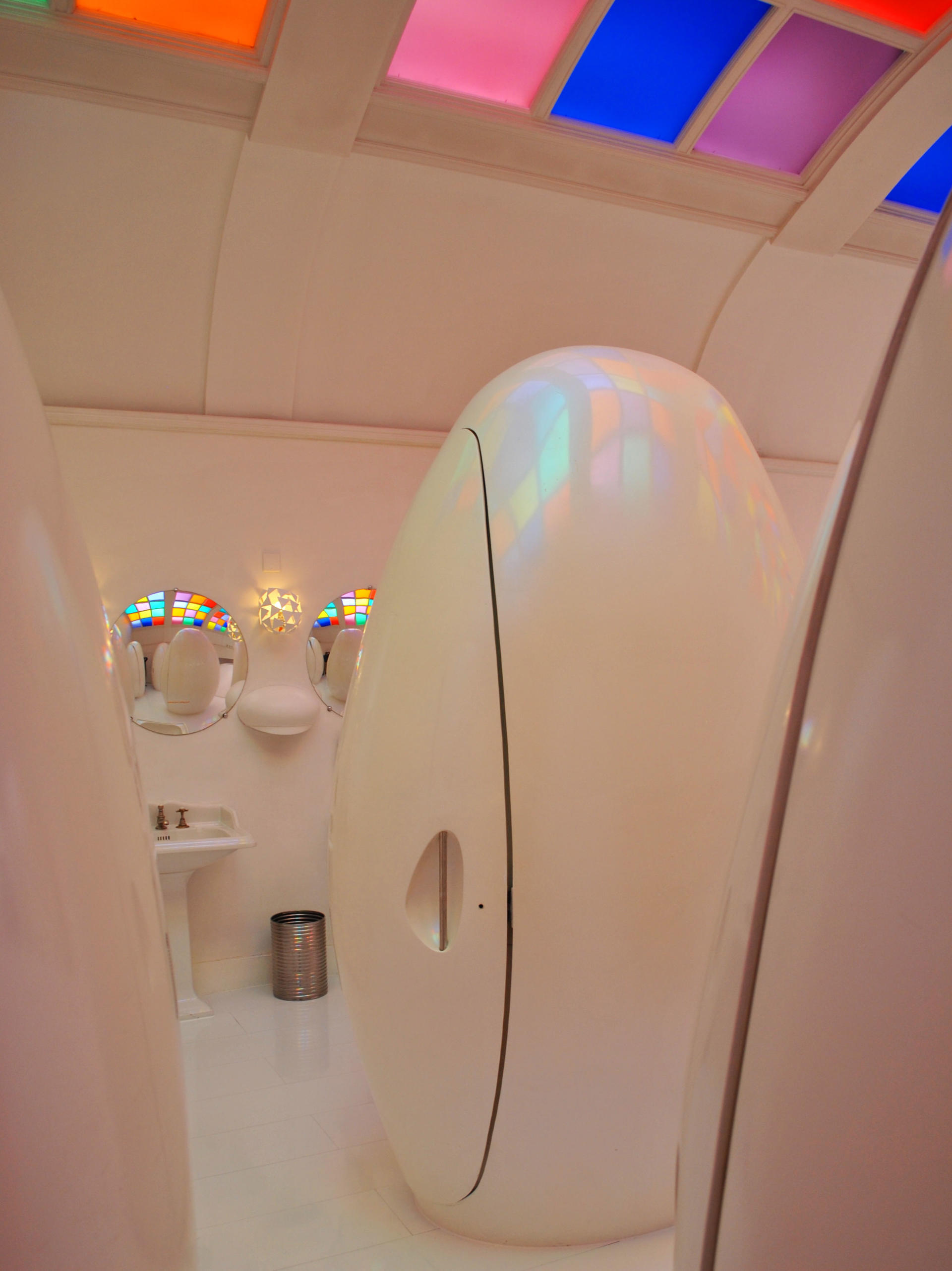 Café Liberty
Finally, if you want to kill two birds with one stone, I suggest visiting Liberty and having tea there! Liberty is a famous department store in London; it's one of my favorite places to visit. The building is very special, inside it's a beauty and fashion lover's dream.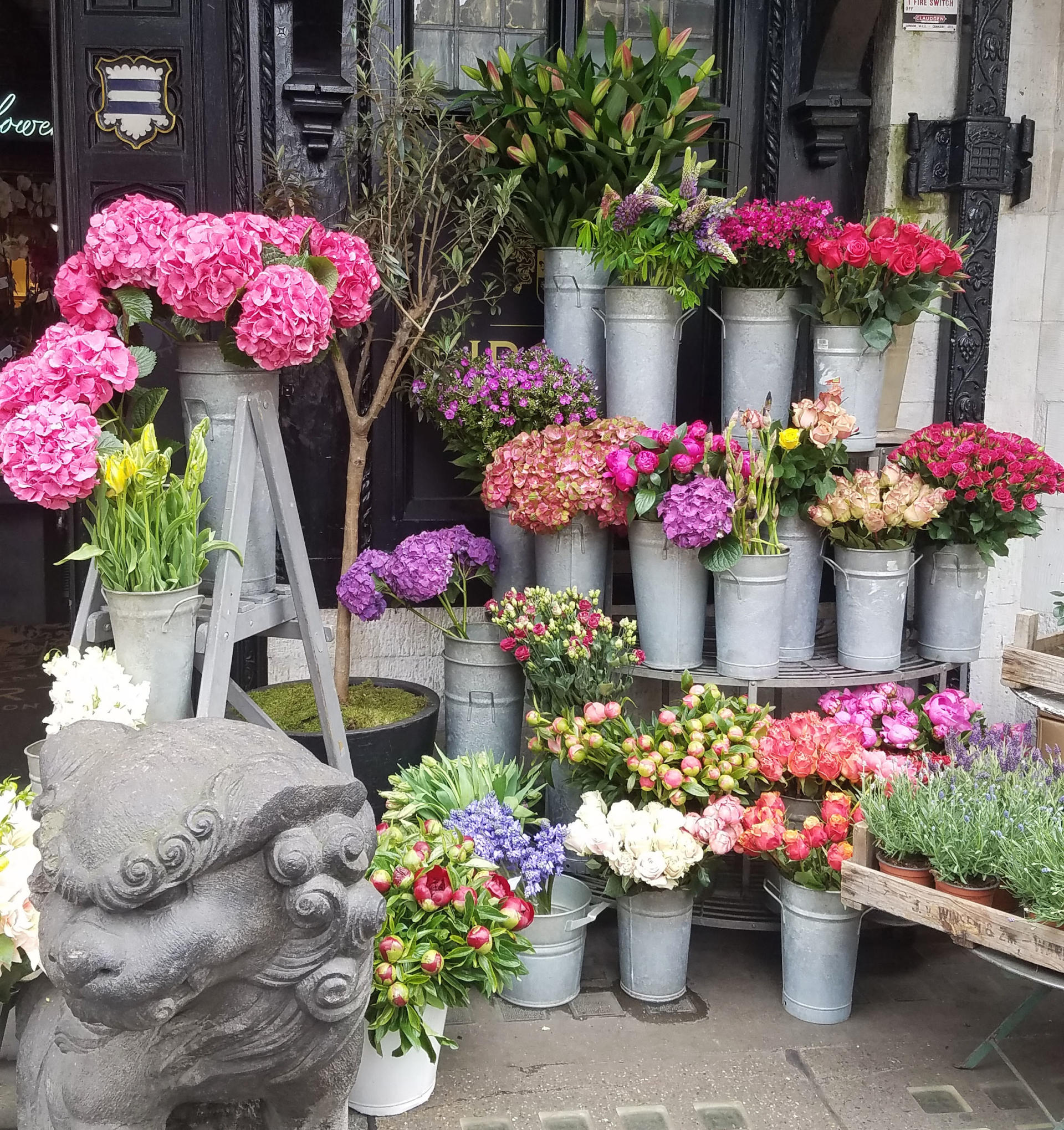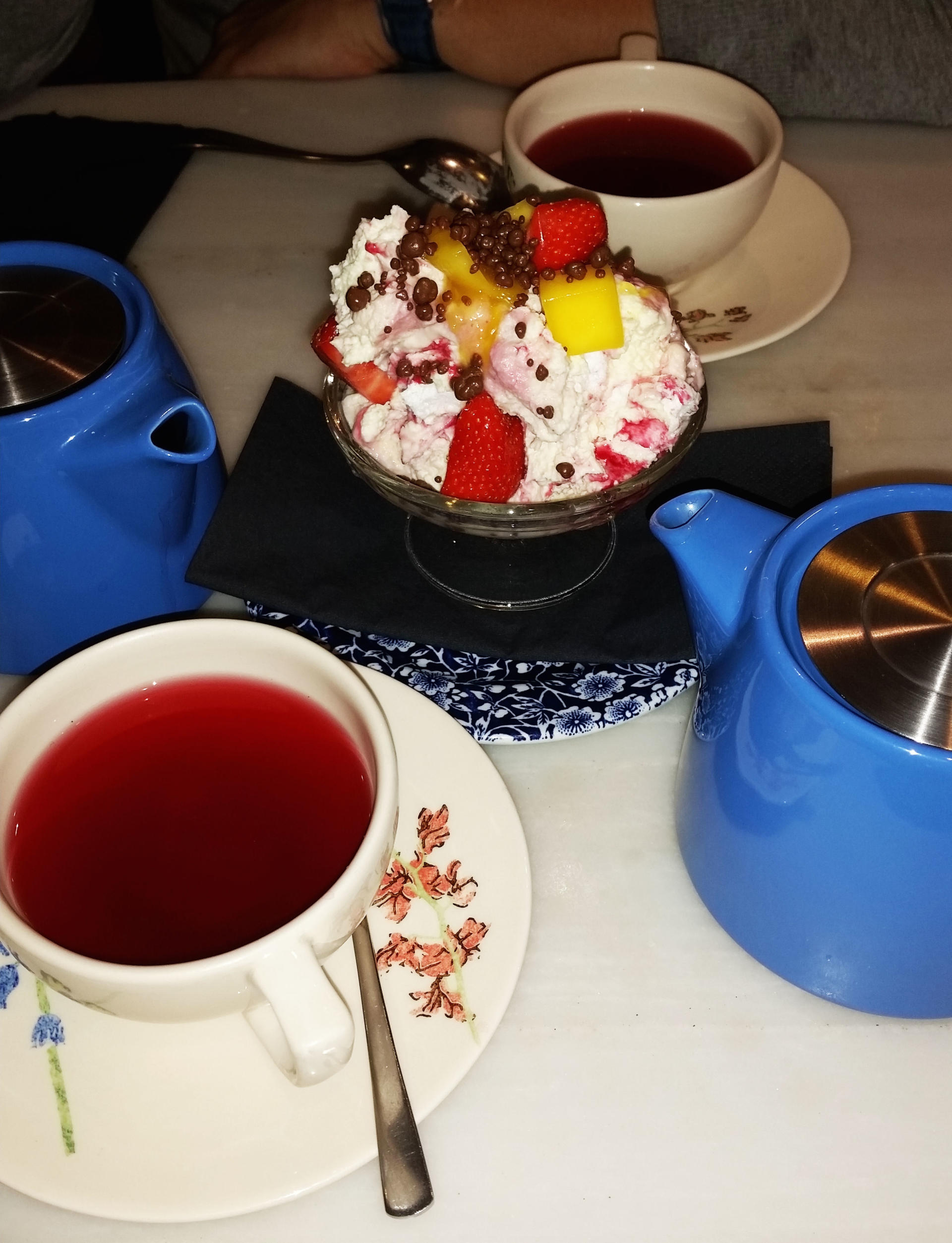 Café Liberty is absolutely charming. The decor is lovely and the atmosphere is cozy. The waiters were attentive and friendly. Afternoon Tea for two is £38.95. It comes with a selection of finger sandwiches, pastries, and scones with strawberry jam and Cornish clotted cream. They also have a great selection of teas; we had a fruit tea that was yummy.
Do you have any Afternoon Tea recommendations? In London or elsewhere? I'm always looking for new spots!