…and a few disappointments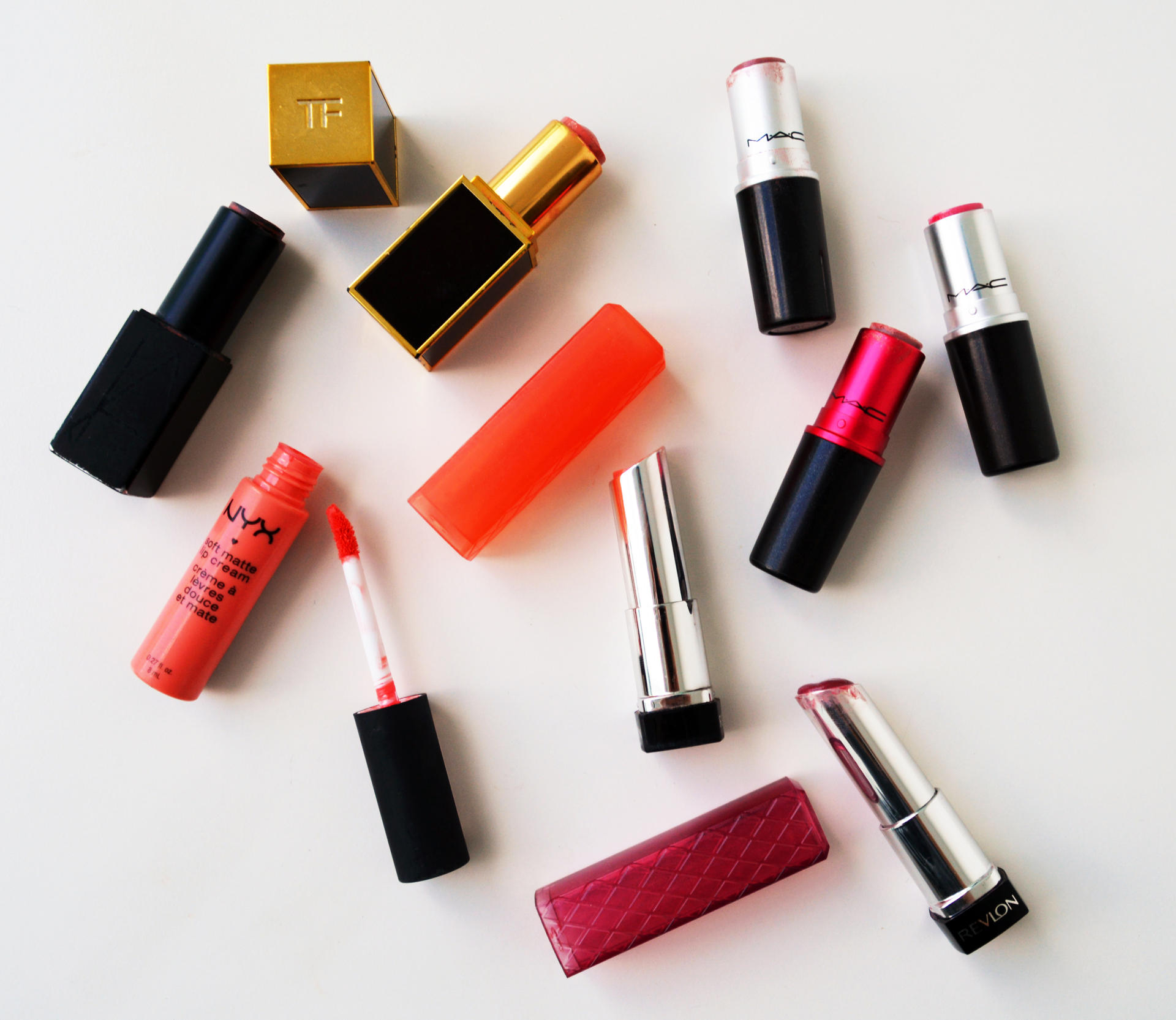 Happy 2018 everyone! I hope you had a fantastic holiday. It's always nice to take time off from work and relax and regroup. I had a wonderful time and did some major cleaning and organizing in my apartment and my beauty stash of course. I've collected a few empties, some stuff I've talked about before and some new ones too!
Lippies
I'm not a big fan of New Year's resolutions, mainly because we seldom accomplish them. However, this year I really want to put forth the effort to use up the makeup that I have. I need to do a nail polish clear out, which I haven't done in years. First on my list is lipsticks. I used up a few of my Revlon Lip Butters. These might have been discontinued. They have great pay off for a lip butter. I used up a few MAC Lipsticks; Lustering, Viva Glam V, and Midimauve, which is one of my all-time faves and sadly, I feel doesn't get a lot of love. Also gone are Tom Ford's Spanish Pink, NYX Buenos Aires, and another Nars Barbara (I already got a fresh one. I know, I know…downsize, but I can't be without Barbara.)

My Holy Grail Moisturizer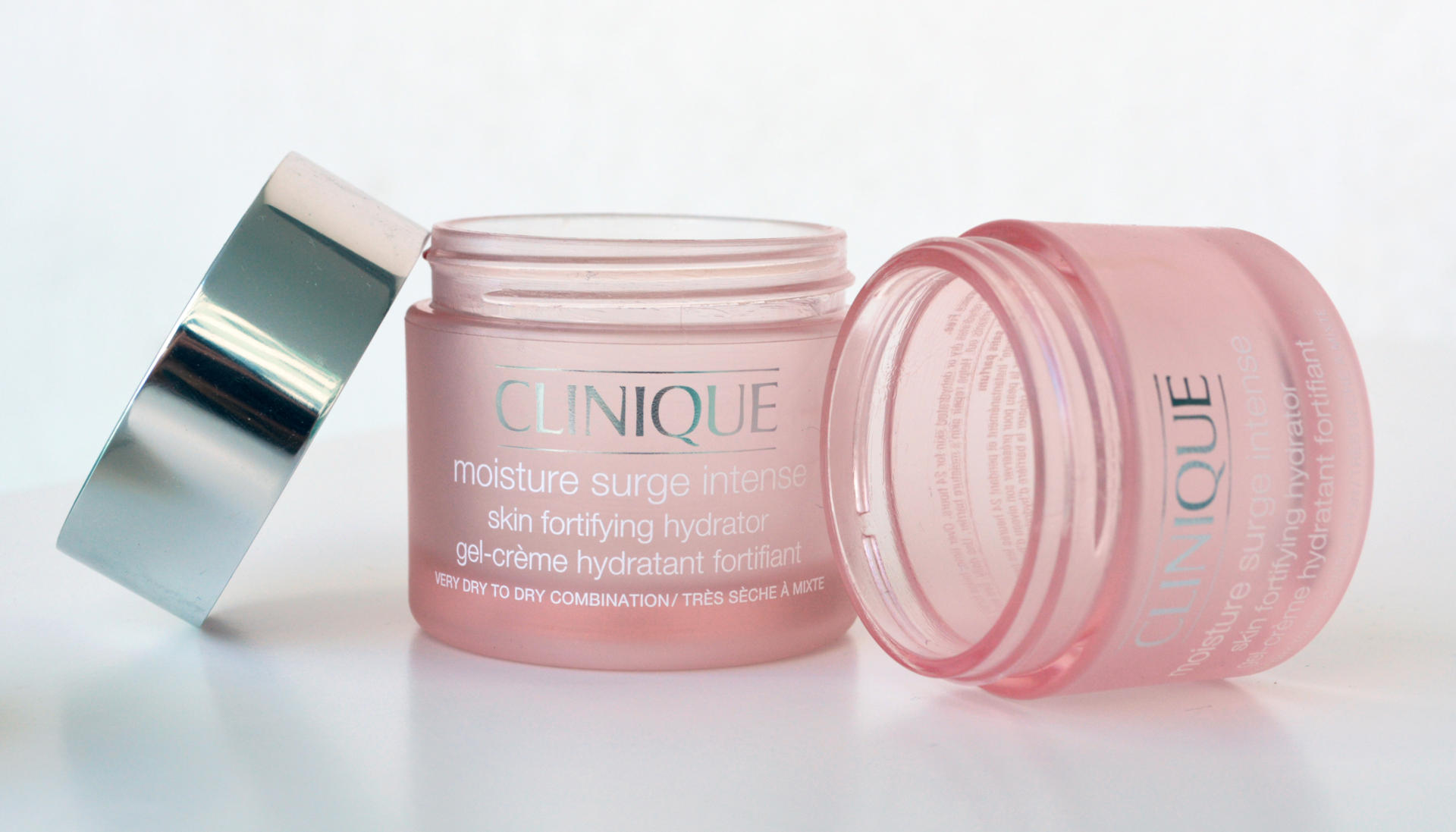 Another item I can't be without is Clinique's Moisture Surge Intense Skin Fortifying Hydrator. I go through these like water. I honestly feel there's nothing better out there for dry skin.
Love me some Soap & Glory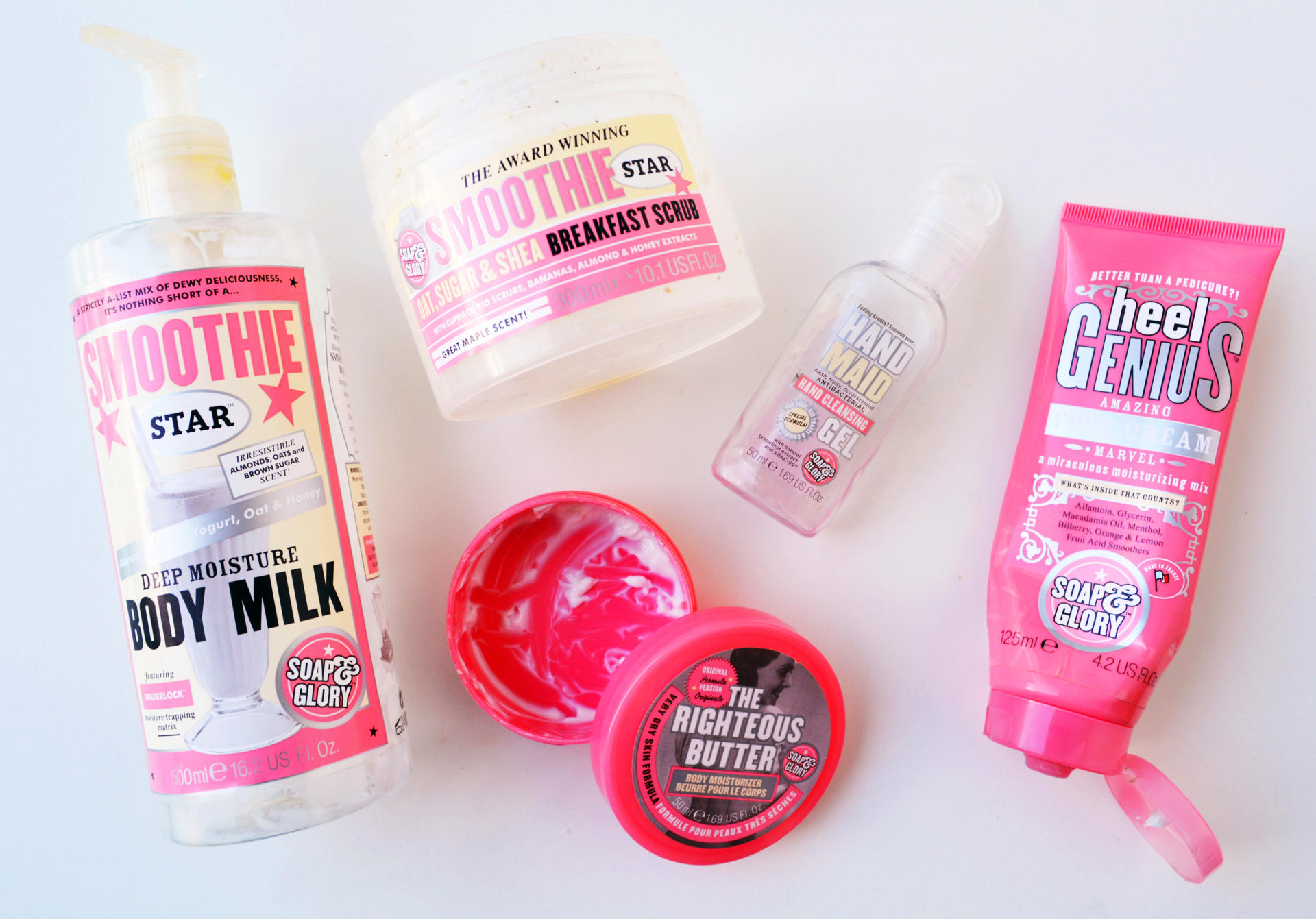 If you been reading my blog since the beginning, you know I love Soap and Glory. They put out quality products at an affordable price. The Smoothie Star Body Milk and Breakfast Scrub are permanent fixtures in my bathroom. I used up a travel size tub of their Righteous Butter body cream and a Hand Maid Cleansing Gel, I bought a few of those in London, I always stock up because it's my favorite hand sanitizer.
I used up every drop of the Heel Genius foot cream. This stuff is amazing! If you live in a warm climate and constantly wearing sandals, this will keep your feet nice and smooth, no rough patches or heel cracks. I truly recommend all these items, but if you only get one pick up the Heel Genius, you won't be sorry.

More body care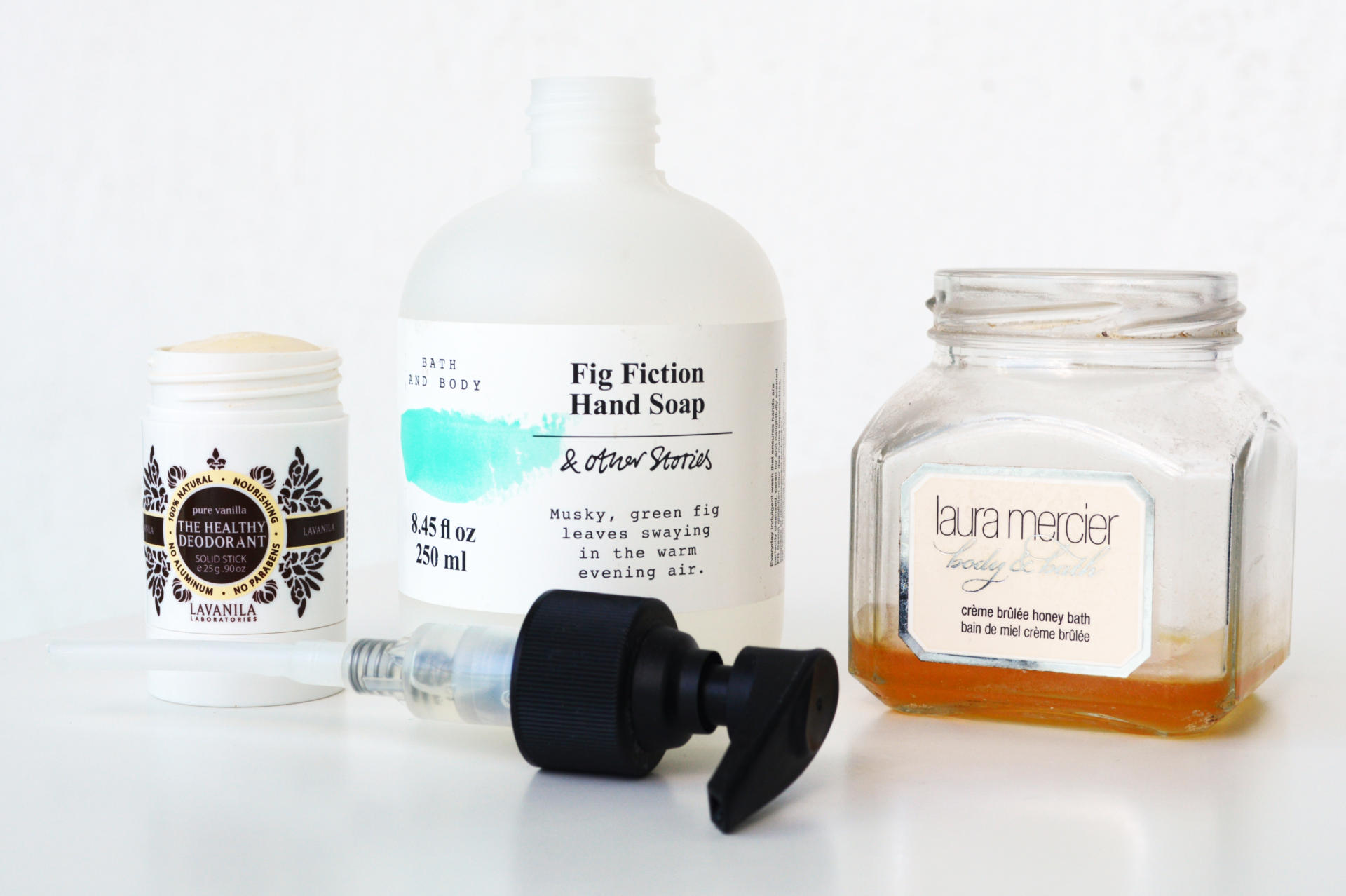 I finally finished the Laura Mercier Crème Brûlée Honey Bath, this was lovely. It was luxurious and smelled incredible, I definitely took my time using it up. I used up my & Other Stories Hand Soap in Fig Fiction. I enjoy & Other Stories hand creams and wanted to give their hand soap a go, I really liked it and would repurchase it. A product I didn't enjoy and would not repurchase is the Lavanila The Healthy Deodorant. Nice scent, but didn't work for me. 
Yes, Luna again.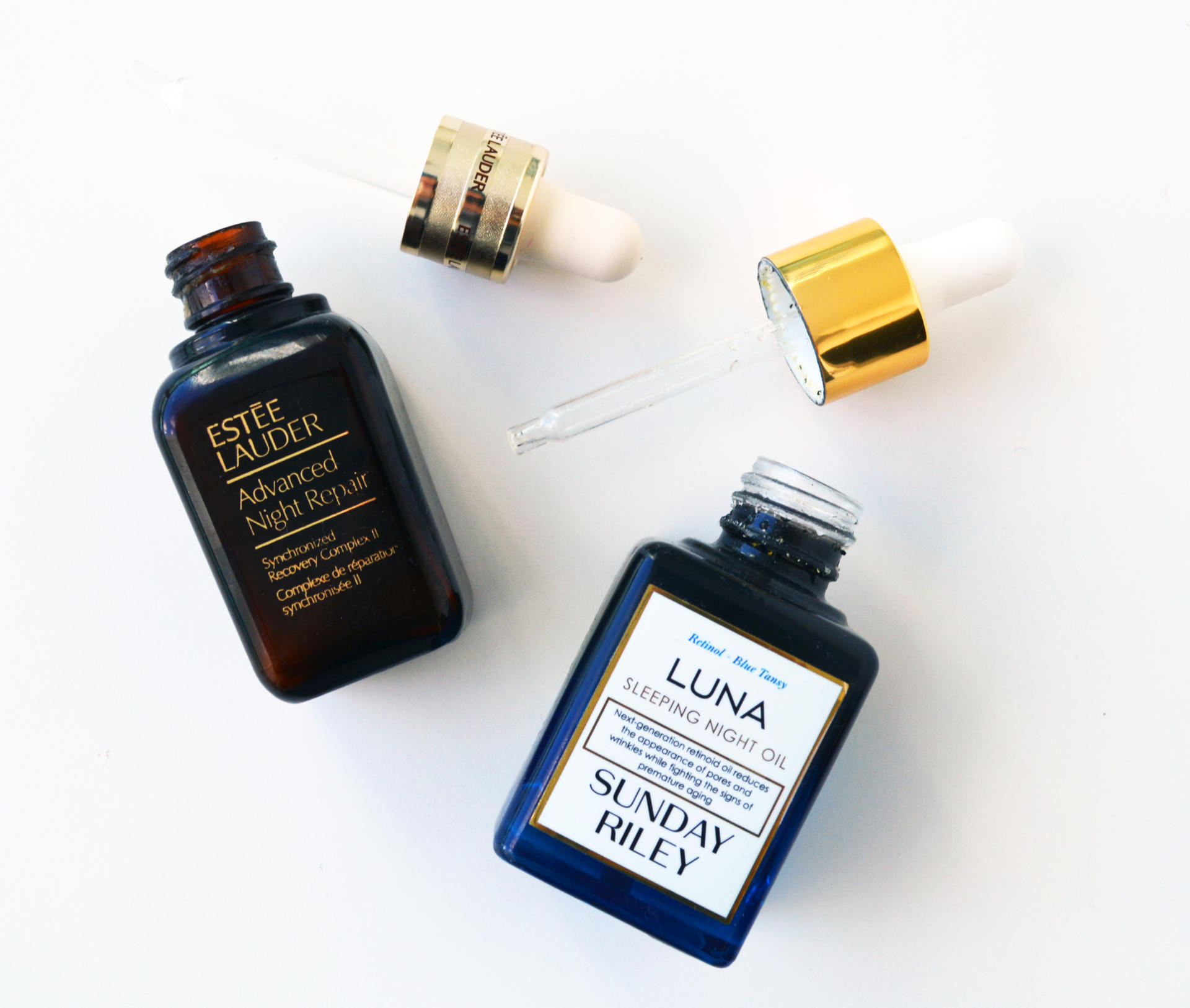 I used up another bottle of Sunday Riley's Luna Oil. I've talked about it so many times, it's a skincare must-have for me. I'm also out of Estee Lauder Advanced Night Repair, I've gone through a few bottles of this as well. Has anyone tried the Intensive Recovery Ampoules? If yes, what are your thoughts? I'm considering giving them a try. 

Disappointing Items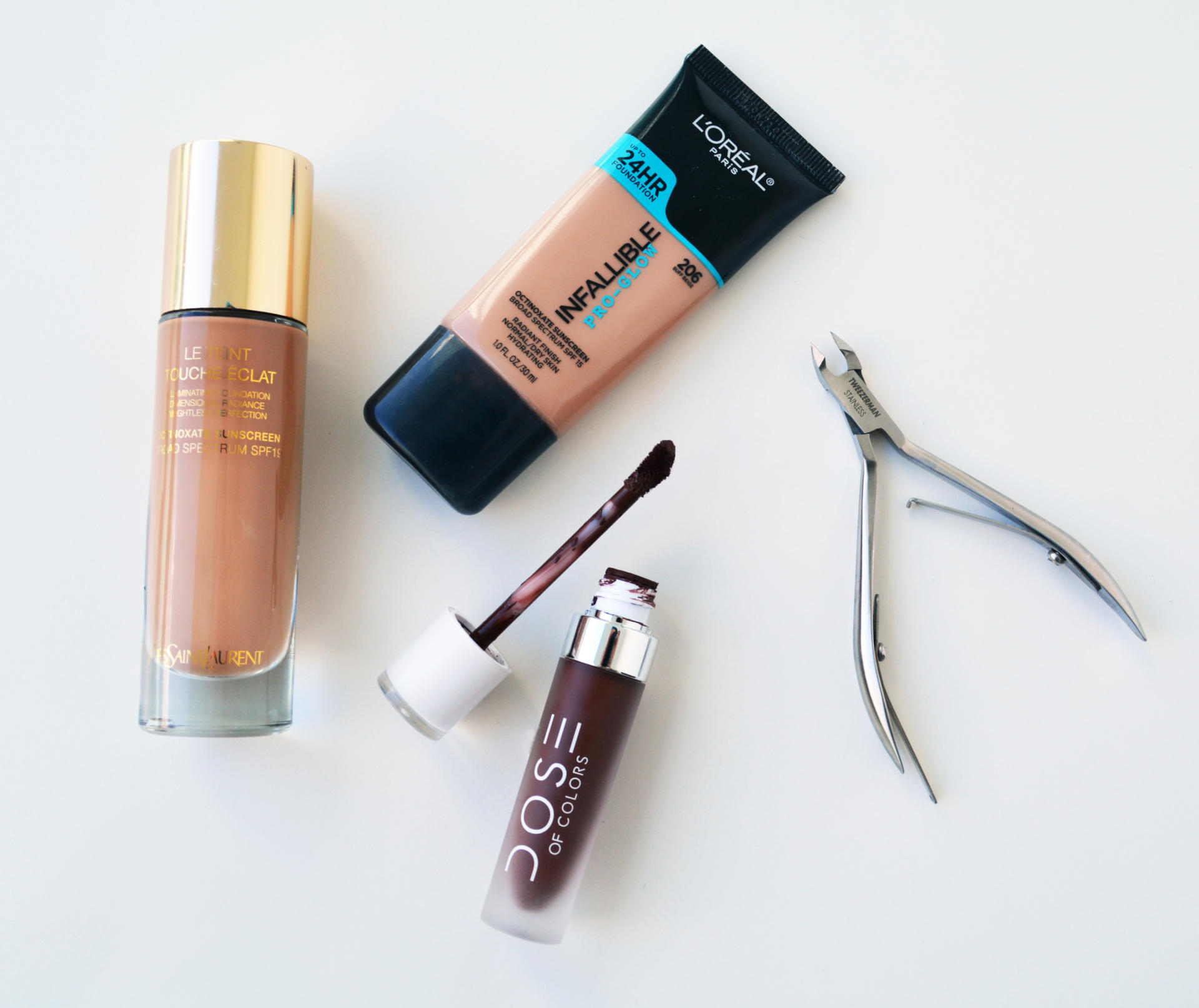 The first product I found underwhelming was the L'Oréal Infallible Pro–Glow Foundation. I had a lot of high hopes for this foundation, I have yet to find a drugstore foundation that performs well for me. I'm always on the hunt for one, but this just didn't do it for me. It's meant to work well on dry skin types, but I found it drying and heavy and cakey and nope. Next, the Dose of Colors Chocolate Wasted, oh I so wanted to love this. It's a great color, but it was so difficult to apply and it crumbled on me. Definitely not my favorite liquid lipstick formulation. I was not impressed with the Tweezerman Ltd Cuticle Nipper. It wasn't sturdy and quickly broke on me. This one might have been faulty, but I have a cuticle nipper from Revlon that was less expensive and still going strong.
Finally, I loved the YSL Le Teint Touche Eclat Illuminating Foundation. I didn't care for the reformulation (Radiance Awakening) and wanted to stock up on the original. I found one on eBay, but unfortunately, the seller simply refilled the bottle with another foundation. I got scammed…it happens. The seller is no longer listed on eBay and I learned a valuable lesson: 1. Don't ever buy foundation in eBay (obvs) and 2. Do not hold on to products that are discontinued no matter how much you love them. It's just not worth it.

Thank you!
Lastly, I want to thank you so much for supporting my blog. If you have any suggestions for me or anything specific you would like to see, please let me know. I'm excited about creating new content for 2018 and would love to hear your thoughts!
Shop The Post