Is it worth it?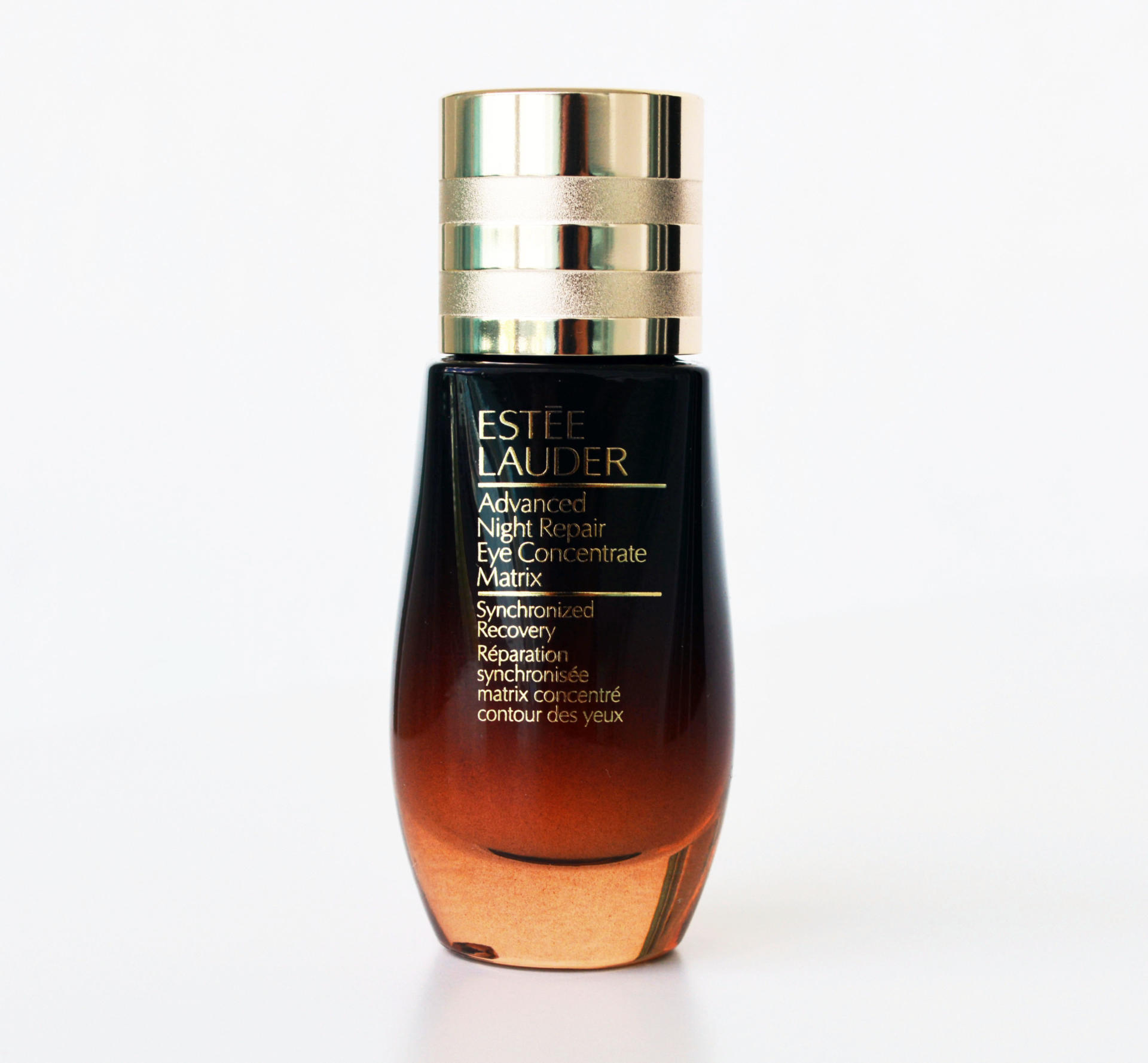 After two months of testing the Estée Lauder Advanced Night Repair Eye Concentrate Matrix (0.5oz/$69.00), I'm ready to give you a full review. First, I trust Estée Lauder. I've used the original Advanced Night Repair for years and I'm happy with the results. It seemed natural to give the Eye Concentrate Matrix a try, and I had a 15% off coupon on my first Estée Lauder online purchase. You can get similar offers on EstéeLauder.com. Please note I'm not affiliated with Estée Lauder, and I purchased this product with my own money. 
What it Does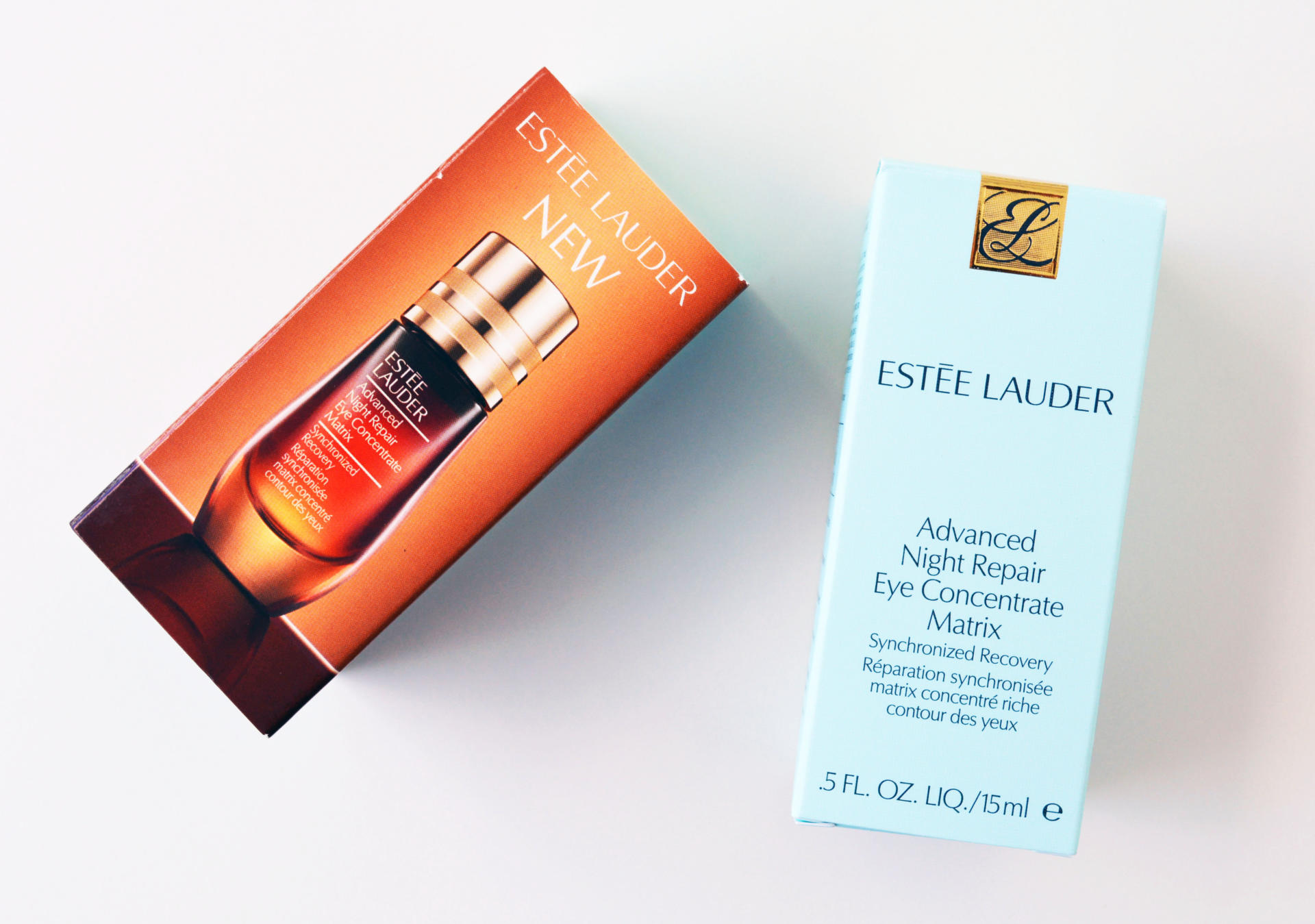 According to Estée Lauder, this ultra-nourishing, skin strengthening formula nourishes and hydrates the eye area for a full 24 hours with a 2X concentrated infusion of Hyaluronic Acid. Dramatically reduces the look of lines and wrinkles. Reduces the appearance of dark circles and puffiness and alleviates dryness and dehydration.
Ingredients
This product has a long list of ingredients, they can be found here if you're interested. The ingredients that stood out to me the most are: 
Cucumis Sativus (Cucumber) Fruit Extract. Cucumber is wonderful for the skin especially the eye area. My mom loved putting cucumber on her eyes and encouraged me to do the same. 

Cucumber extract is found in many skincare 

products because of its hydrating and cooling properties. 

Anthemis Nobilis (Chamomile) Flower Extract. My grandmother used to swear by Chamomile, she used it all the time. It helps calm skin inflammation and irritation caused by acne. It also removes toxins and bacteria from the skin.
Morus Bombycis (Mulberry) Root Extract is used a lot in Chinese medicine. It's known to

lighten the appearance of age spots and improve uneven skin tone.

It contains

Caffeine, which is used in many eye creams to perk up the eye area.
Camelina Sativa Seed Oil has a lot of good properties in it. It's a strong antioxidant and contains a high level of Vitamin E. It's also emollient and helps heal and moisturize the skin.

Why I wanted to try it
It's refreshing to have a product that focuses on the entire eye area. Most eye creams are to be used under the eyes only. The skin in the upper eye area loses elasticity with aging and the muscles supporting the eyelids can weaken as well. I like that this shows the skin around the brow bone some love. 
My biggest beef with my skin is dryness and dehydration. Hyaluronic Acid is an amazing skincare ingredient because it's naturally present in the body and can hold a lot of water. This serum has twice as much Hyaluronic Acid in it, which is wonderful for hydration. I was also intrigued by the custom-design massage applicator. I've never used anything like it and was curious to see if it made a difference in the results.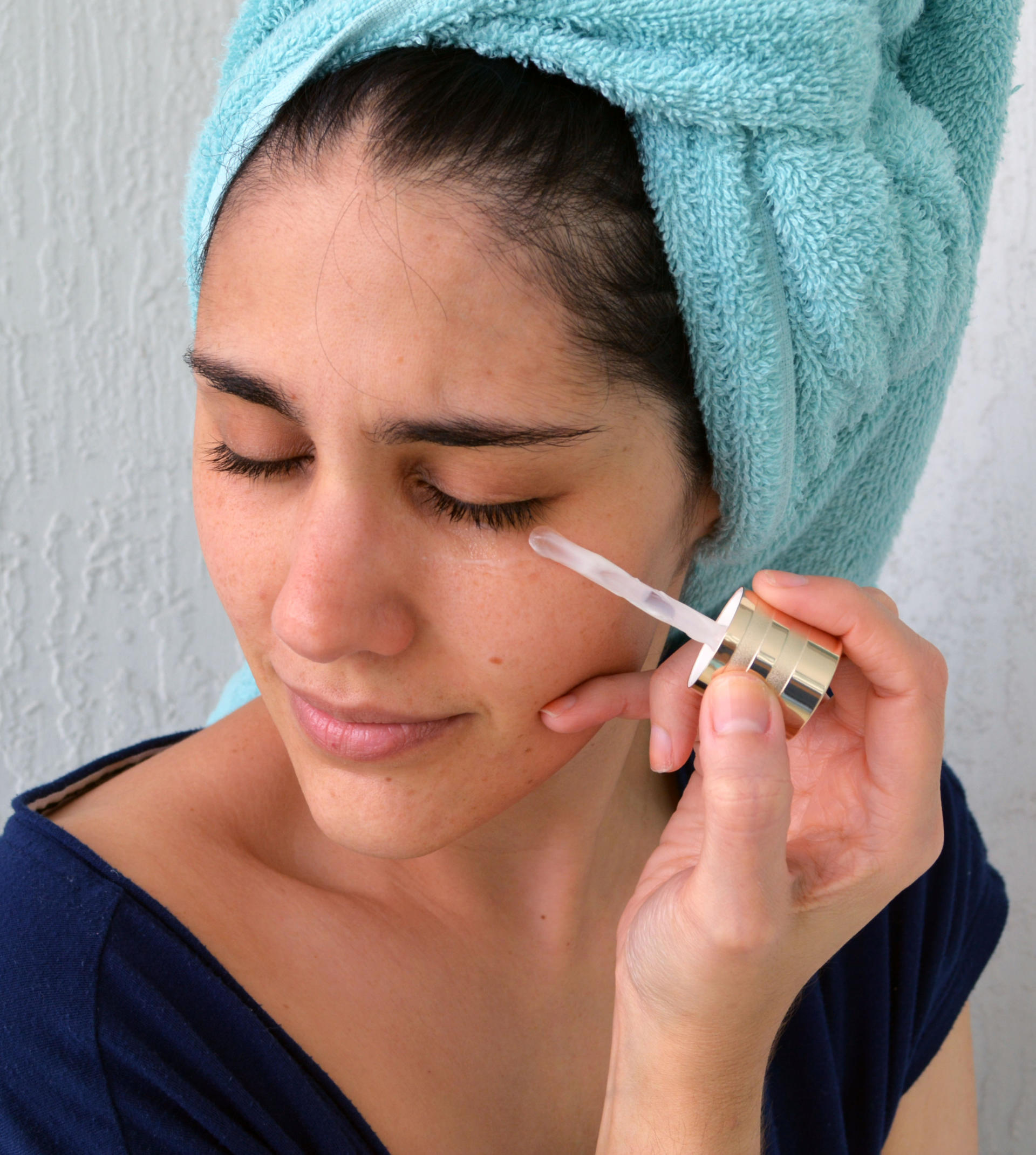 Overall thoughts
In terms of the packaging, the bottle is much more luxurious than the original Advanced Night Repair bottle. I like the design better. The bottle itself feels heavier, but it also seems more delicate and might break easily. I think the bottle is a bit deceiving because it seems that it holds more than the 0.5oz. The shelf life for this product is six months. I've used my Advanced Night Repair for longer than six months, although I don't recommend you do the same.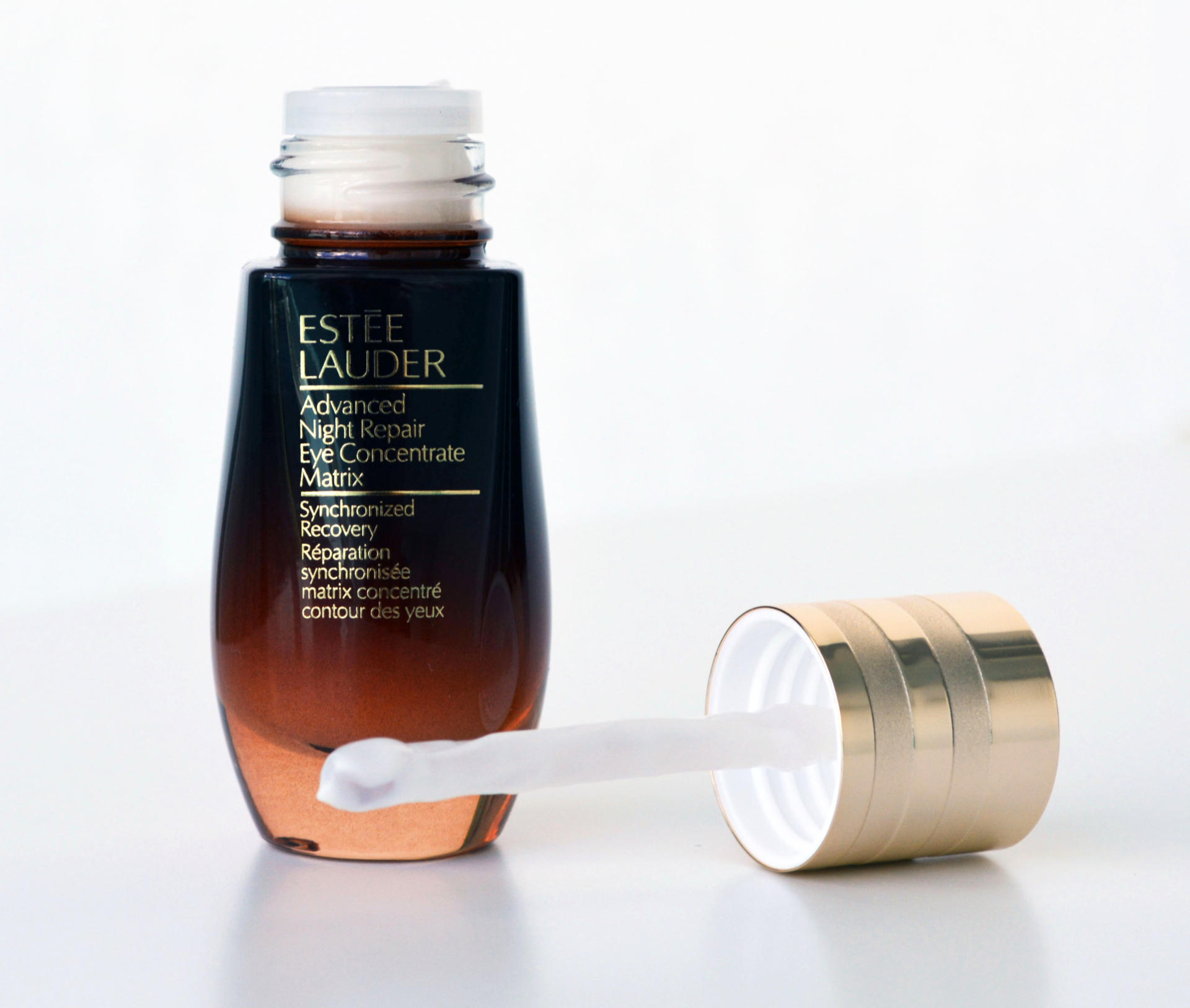 The Eye Concentrate Matrix can be used both night and day. Personally, I mainly use it at night. I prefer using my more potent serums and creams in the evening.  The applicator is okay and massages the eye area. The product makes my eyes feel hydrated and refreshed. My skin appears more supple and youthful. I find that it also brightens the area making my eyes look more awake.
Overall I'm very happy with this purchase. It is expensive but it's worth the money for me, I wholeheartedly recommend it.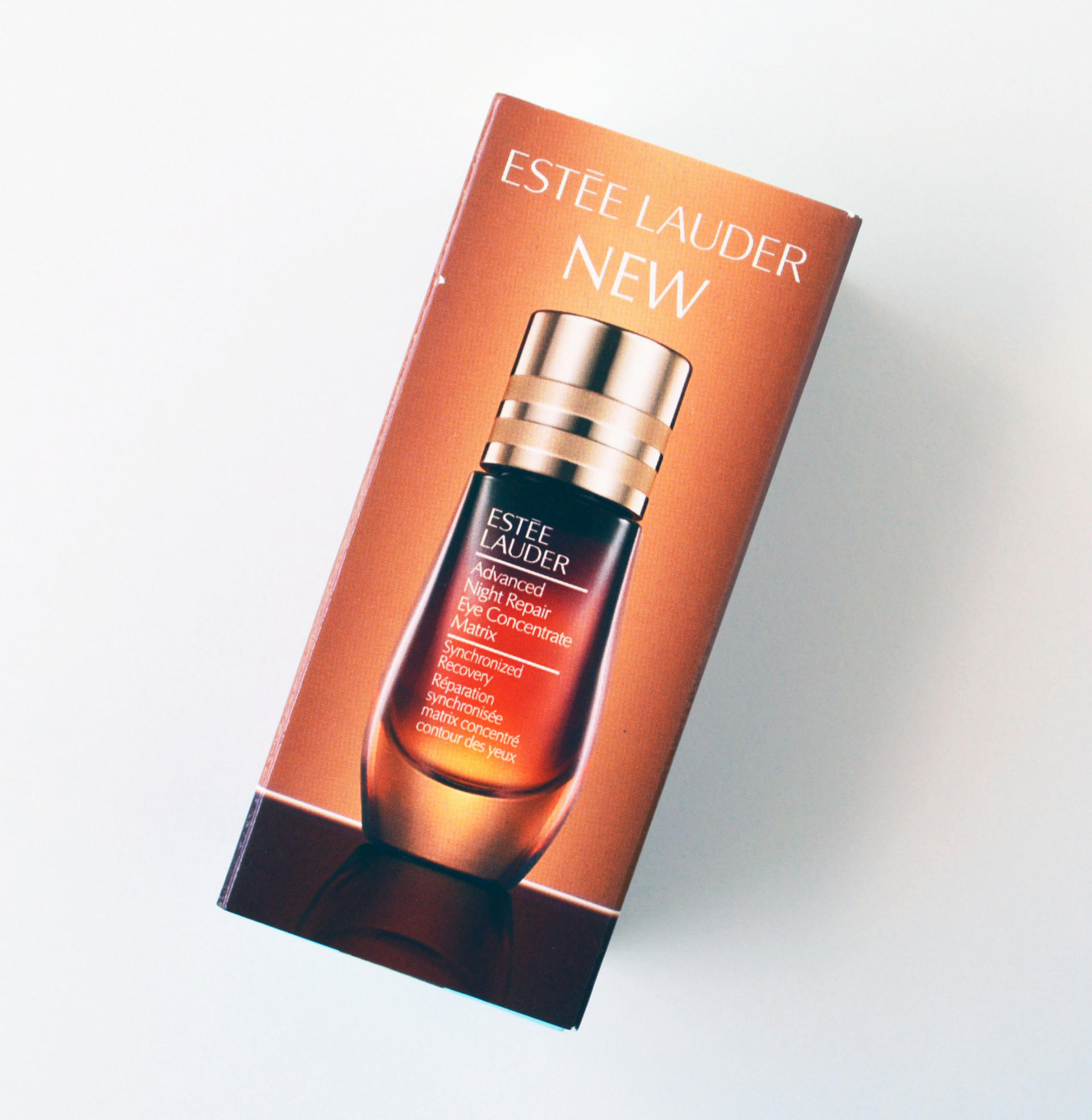 Shop the Post