So I have a body oil addiction…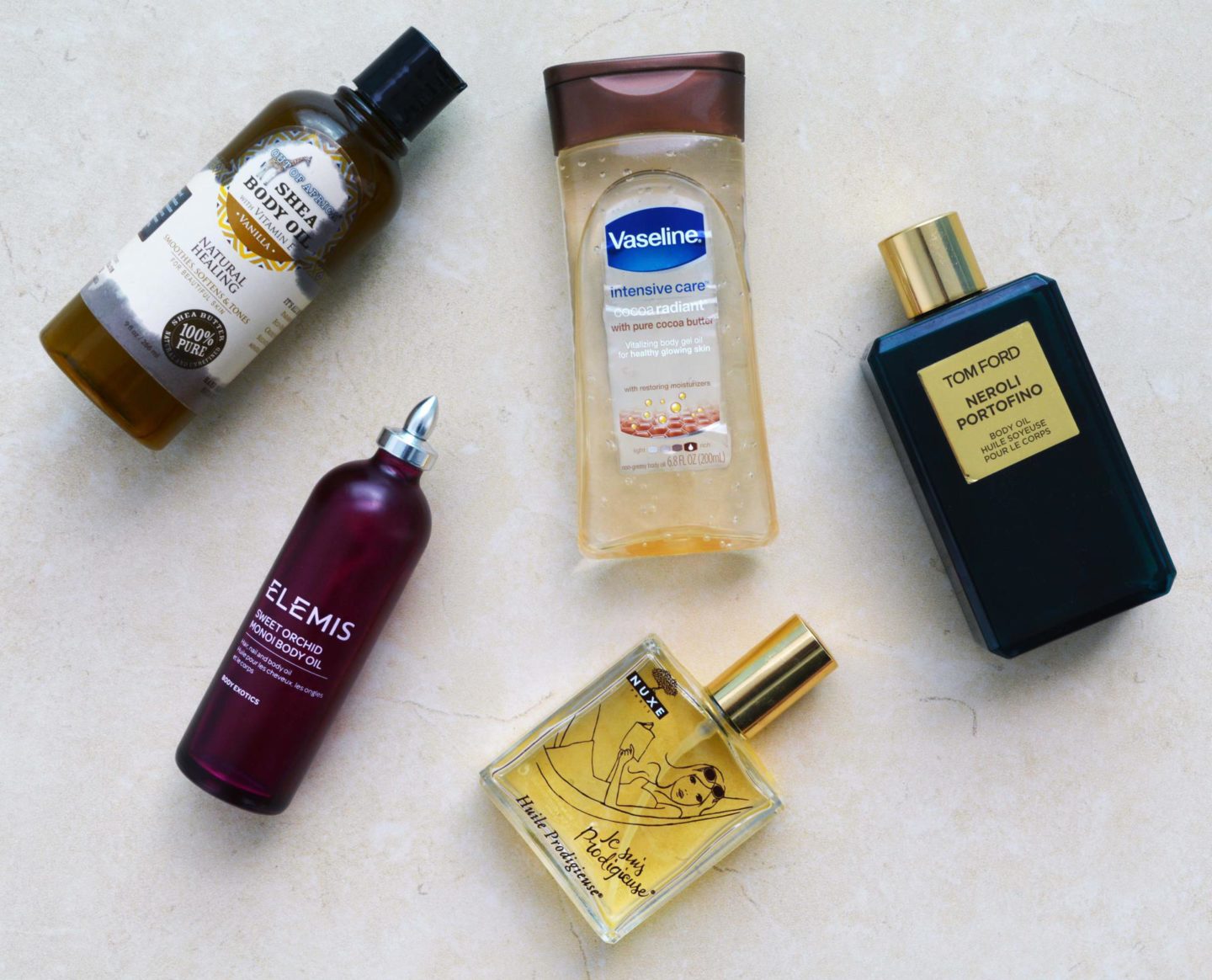 It sounds strange but just hear me out. I love body oils, I just can't get enough of them! This concentrated form moisture does wonders for my skin. Oils are nourishing, full of antioxidants and can help protect the skin against free radicals and harsh weather. Research also show body oils can have a positive effect on our mental health and emotional well-being by helping to reduce stress and ease anxiety.

I love trying out different brands and with summer fast approaching my collection is growing. Today we're talking about my favorite five. Let's do this!

Tom Ford Neroli Portofino Body Oil (8.5oz/$72.00)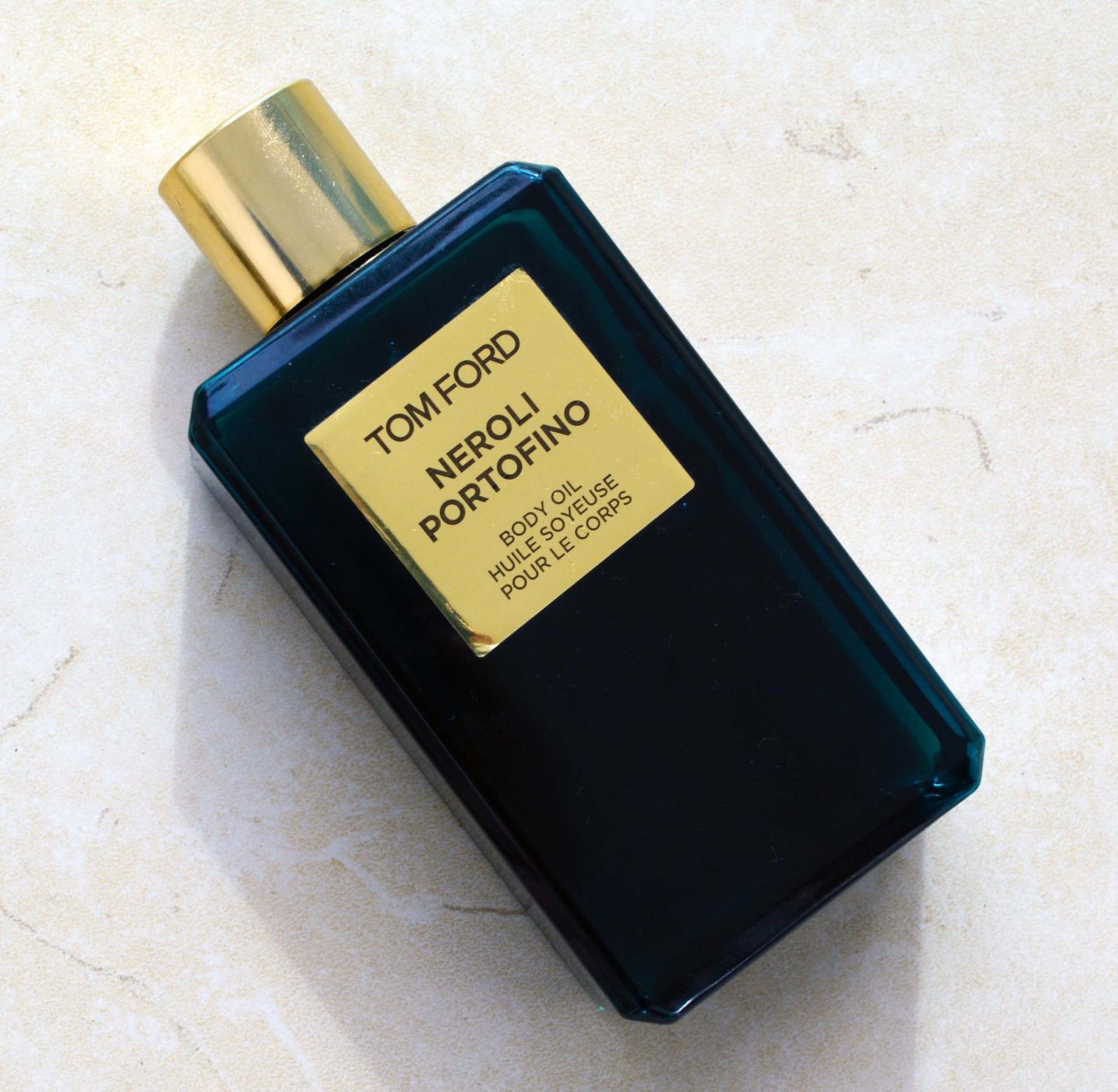 This is definitely the most expensive out of the bunch. I love the scent of Neroli Portofino. The notes are Tunisian Neroli, Italian Bergamot, Sicilian Lemon, Orange Flower, and Lavender. This smells like a sexy man to me. I appreciate that it's a unisex fragrance, it's quite luxurious and feels lovely on the skin. In terms of benefits, I find it really calming and refreshing.
This absorbs pretty quickly on my skin and it gets the most use from me during the Spring and Summertime because it's light and fresh. Sadly it's not as moisturizing as some of the other oils but after a long day at work, I just want a long shower and this oil. I also like to put a few drops in my bath and pretend I'm in Capri.

The one that smells like cake
Out of Africa Shea Body Oil in Vanilla (9oz/$19.99)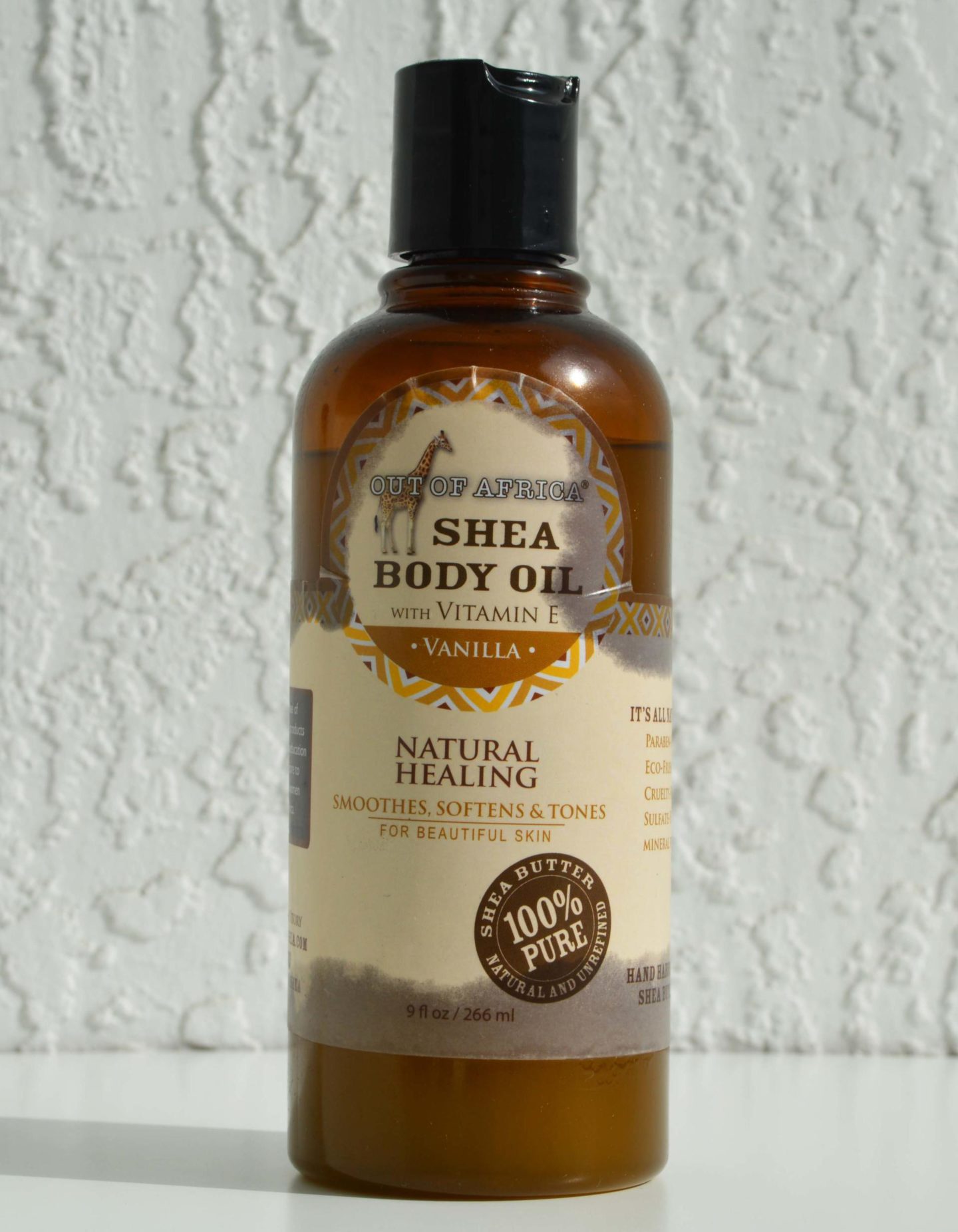 Of all these oils this is the one I would recommend the most because of its healing properties. It contains Almond, Avocado, and Olive Oil. It's rich in antioxidant vitamins A, E, and F, it has anti-aging properties and it's all natural. This helps with dry skin, stretch marks, psoriasis, eczema, and scars. And bonus! This stuff smells just like birthday cake and vanilla frosting, it smells just like dessert! 
I like to use it in the shower after cleansing when my skin is still damp. It's recommended that you place the bottle in the shower so it can melt into a more liquid consistency because it will solidify in cooler temperatures. It absorbs quickly and doesn't feel greasy on my skin.

I've gone through many bottles of this stuff. It's the one I reach for after traveling because my skin feels so parched. After I came back my skin was severely dehydrated, I was shedding like a snake which is disgusting and oddly satisfying. This was my savior, it instantly hydrates and removes any dry patches. You don't need lotion after using this because it's so moisturizing. Love it!

The one that does it all
Nuxe Huile Prodigieuse Multi-Purpose Dry Oil (3.3oz/$29.00)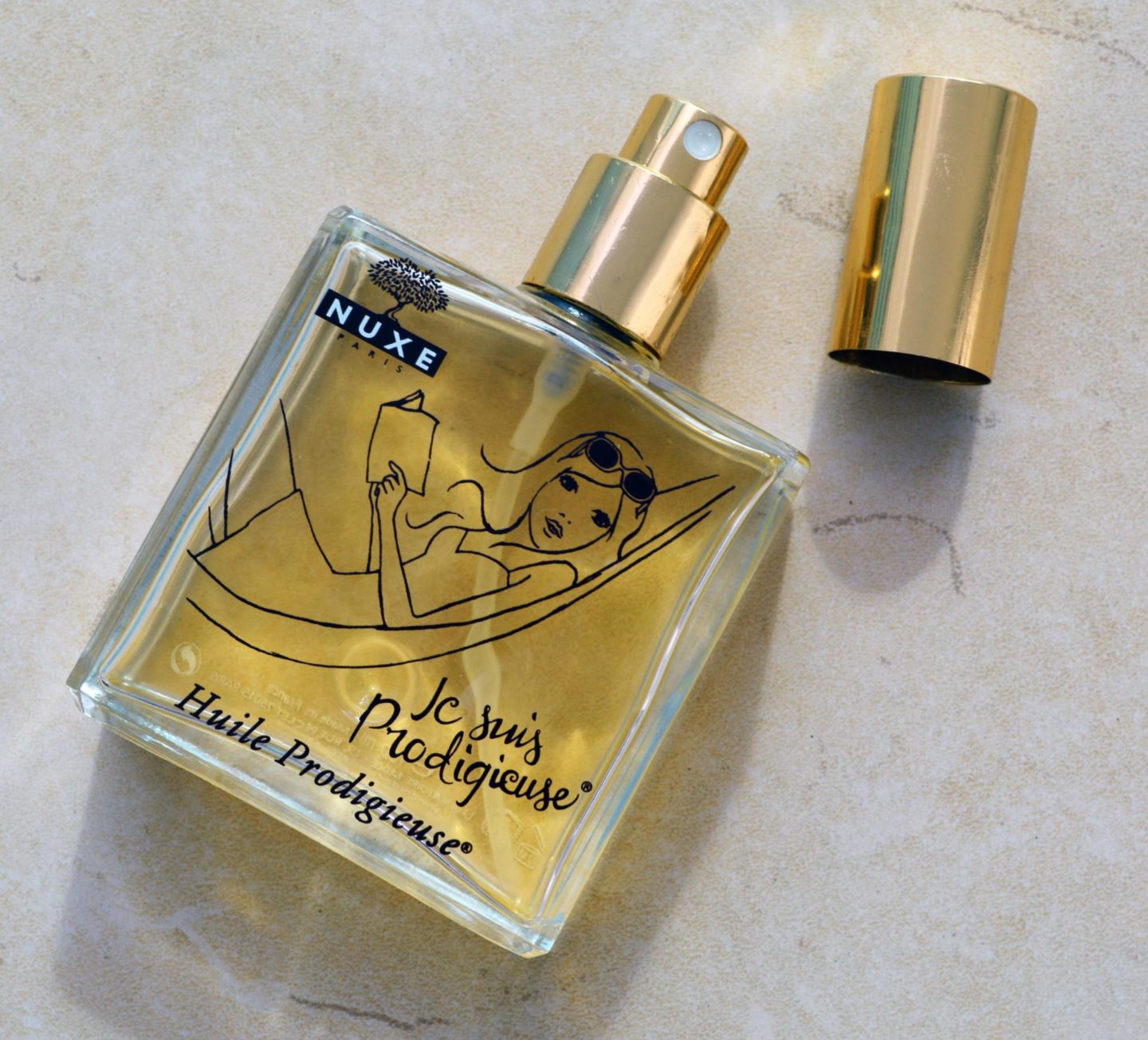 This oil has been in my beauty arsenal forever. It was the first proper body oil that I've ever used and it was all the rage among beauty bloggers and YouTubers. It really is a phenomenal product, it contains Vitamin E and six precious plant oils. They weren't kidding when they said "multi-purpose." I use this on my hair, body, cuticles and it's a facial oil as well. Personally, I don't use it on my face because I use other products for that but it works beautifully on the body.
It moisturizes my skin leaving it soft and radiant. It also provides a gorgeous shine to the hair and helps nourish and smooth out the ends. It's a super lightweight oil so it doesn't feel greasy. I love that it comes in a spray which makes it cleaner and easy to use. And the scent is lovely, I highly recommend it!
Best budget buy
Vaseline Cocoa Radiant Gel Body Oil (6.8oz/$6.48)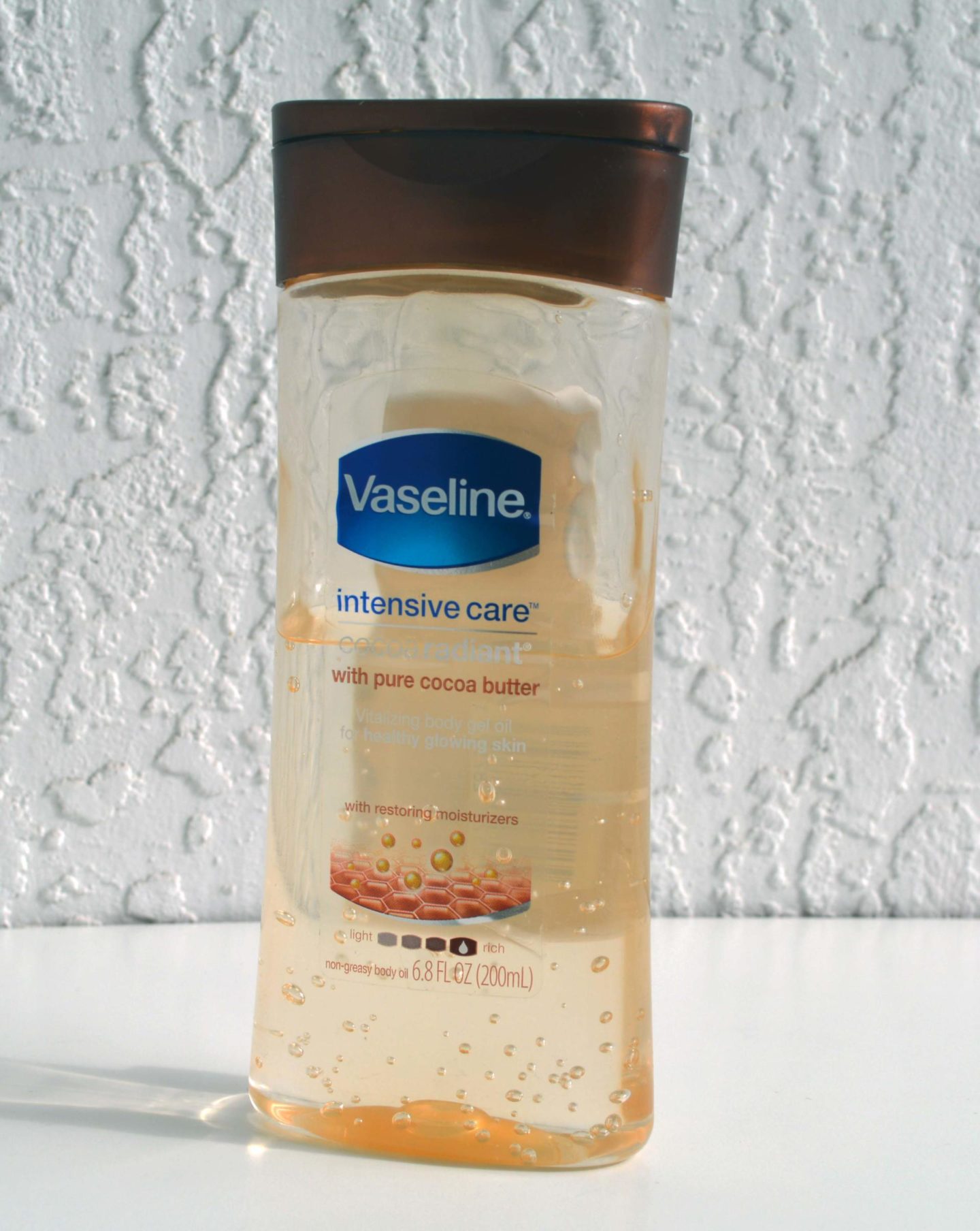 This is definitely the least expensive body oil I own and it feels just as luxurious as the others. This is an amazing product and sadly I don't think it gets talked about enough. It has a unique formula, the consistency is much thicker than a regular oil because it's gel based making it ultra lightweight. Unfortunately, it does not absorb as quickly as the others but I don't find it sticky or overly greasy either.

It has an incredible tropical, coconut scent, like being on a beach in Malibu. I love to use this on my arms and legs because it gives such a gorgeous glow. It offers intense hydration and for the price, you can't be it!

Elemis Sweet Orchid Monoi Body Oil (3.3oz/$56.00)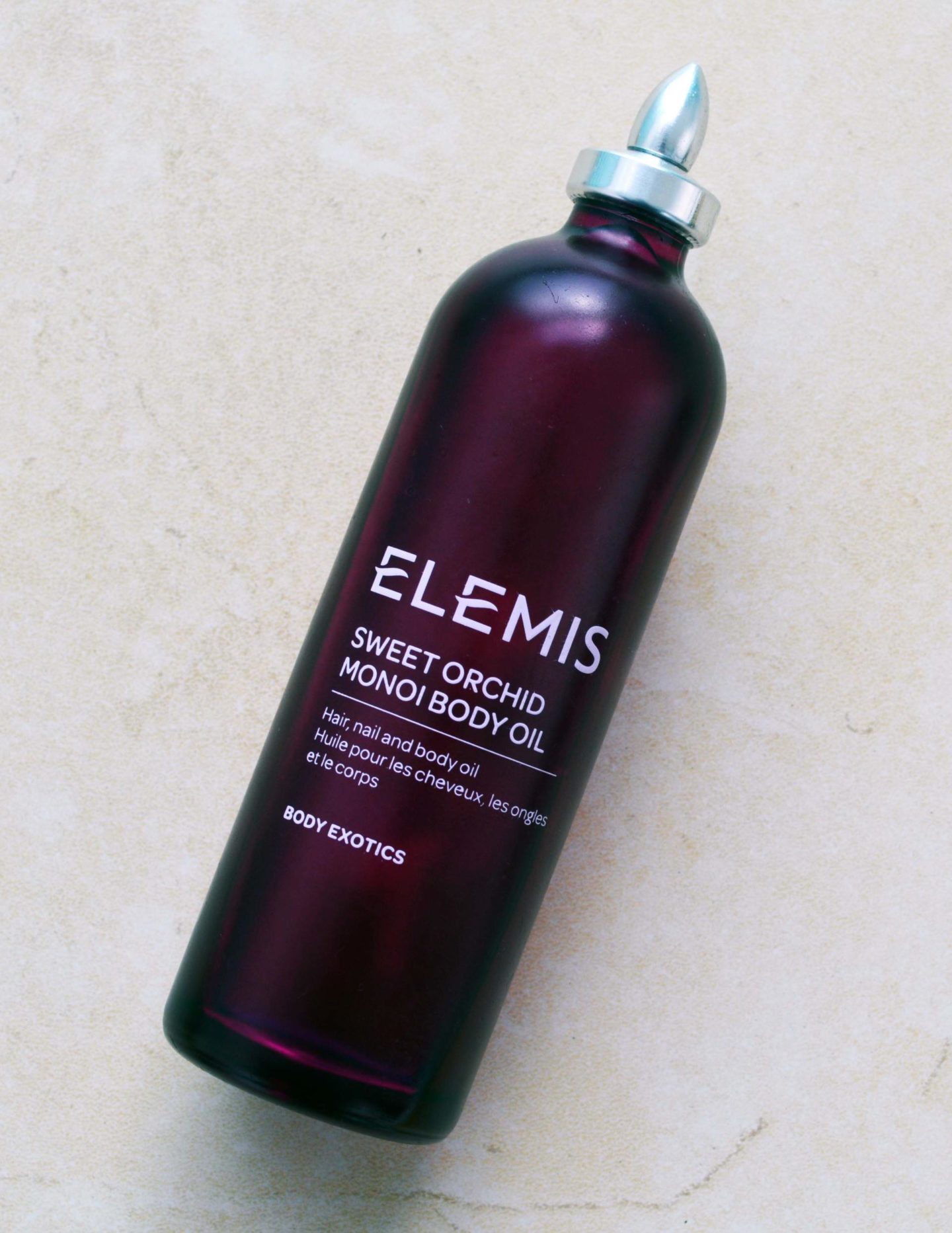 This is the newbie in my collection and I love it. I consider it to be a high-end body oil although the Tom Ford Body Oil is more expensive this one feels much more luxurious in my opinion. You also get more bang for your buck in terms of skin benefits. It's a multi-purpose oil so it can be used on hair and nails. It leaves my skin moisturized and nourished. Keep in mind this oil will also harden in cool temperature.
The main ingredient is Coconut Oil and the scent is a light floral mixed with a hint vanilla. It's very exotic and alluring but overpowering. I've really been enjoying using this and been going through it fairly quickly. It's lovely for hands and feet, I use it every time I give myself a pedicure. It's the perfect product for an at-home spa day!
Final Thoughts
If I had to pick just one (and I do love all five) I would pick the Out of Africa Shea Body Oil. It's the most healing and nourishing on my dry skin, the consistency is like velvet and I'm totally hooked on the scent! Most importantly, if you purchase from Out of Africa a portion of the proceeds will be donated to help provide education and medical care to women and children in West Africa. I think it's wonderful when brands give back. Those are the brands I want to support the most. 
I hope you enjoyed reading about my body oil picks. Do you have any recommendations? If yes, please leave them down in a comment. Go ahead, feed my addiction!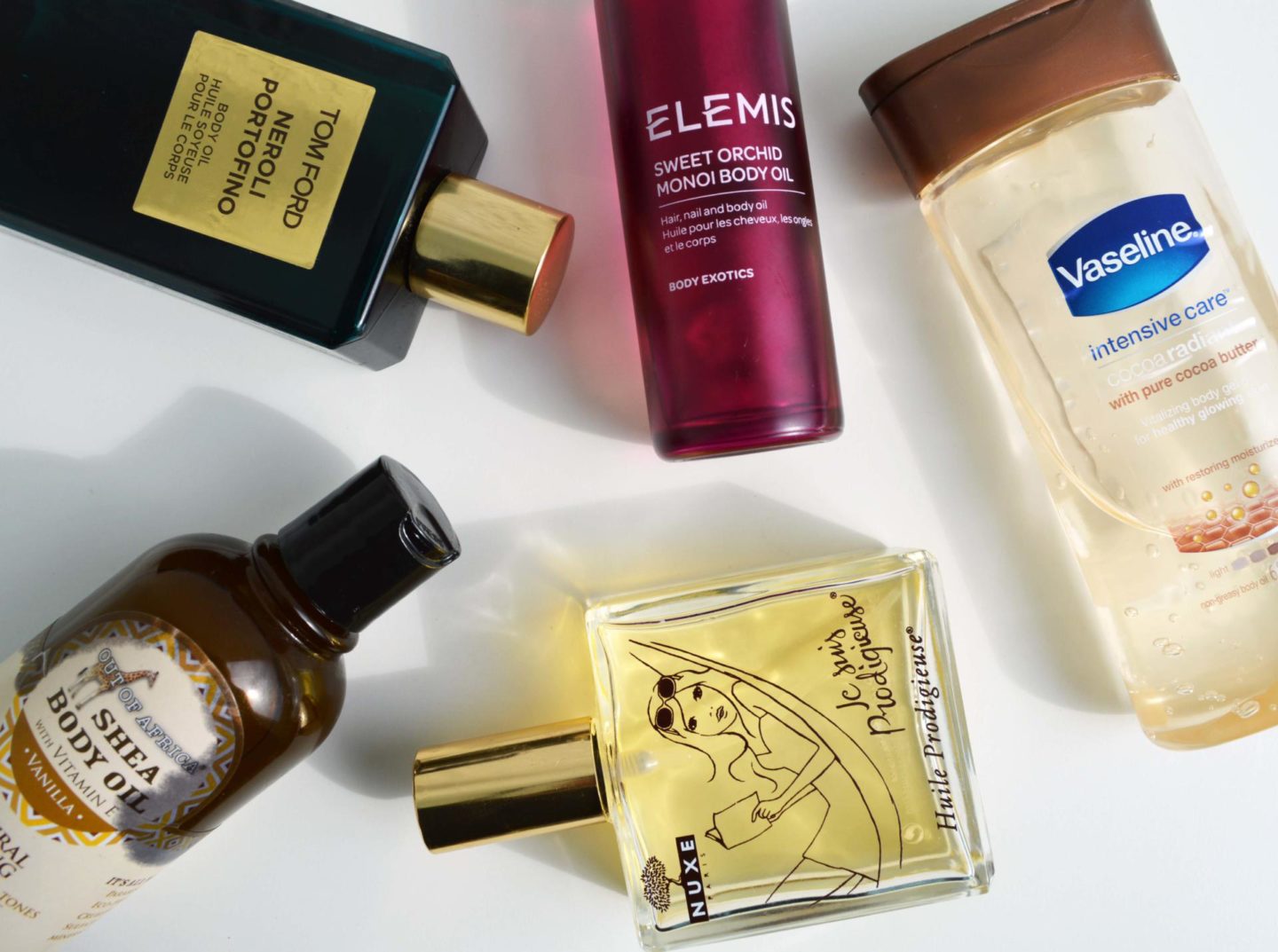 Shop The Post