My Holiday Nail Polish Picks
Essie Going Incognito (0.5 oz/$8.50) Essie describes it as a deep, emerald green. This color is absolutely gorgeous. It's festive yet sophisticated and in my opinion the perfect Christmas Tree green. I love it for the holidays and all year long.

Essie Virgin Snow (0.5 oz/$8.50) is one of the newer polishes in my collection. It was part of Essie's 2015 Winter Collection of the same name. Virgin Snow is a lovely light lavender. I love a good Periwinkle polish and this one is perfect. It's a beautiful shade for any season but this has an icy, frosty finish perfect for Winter.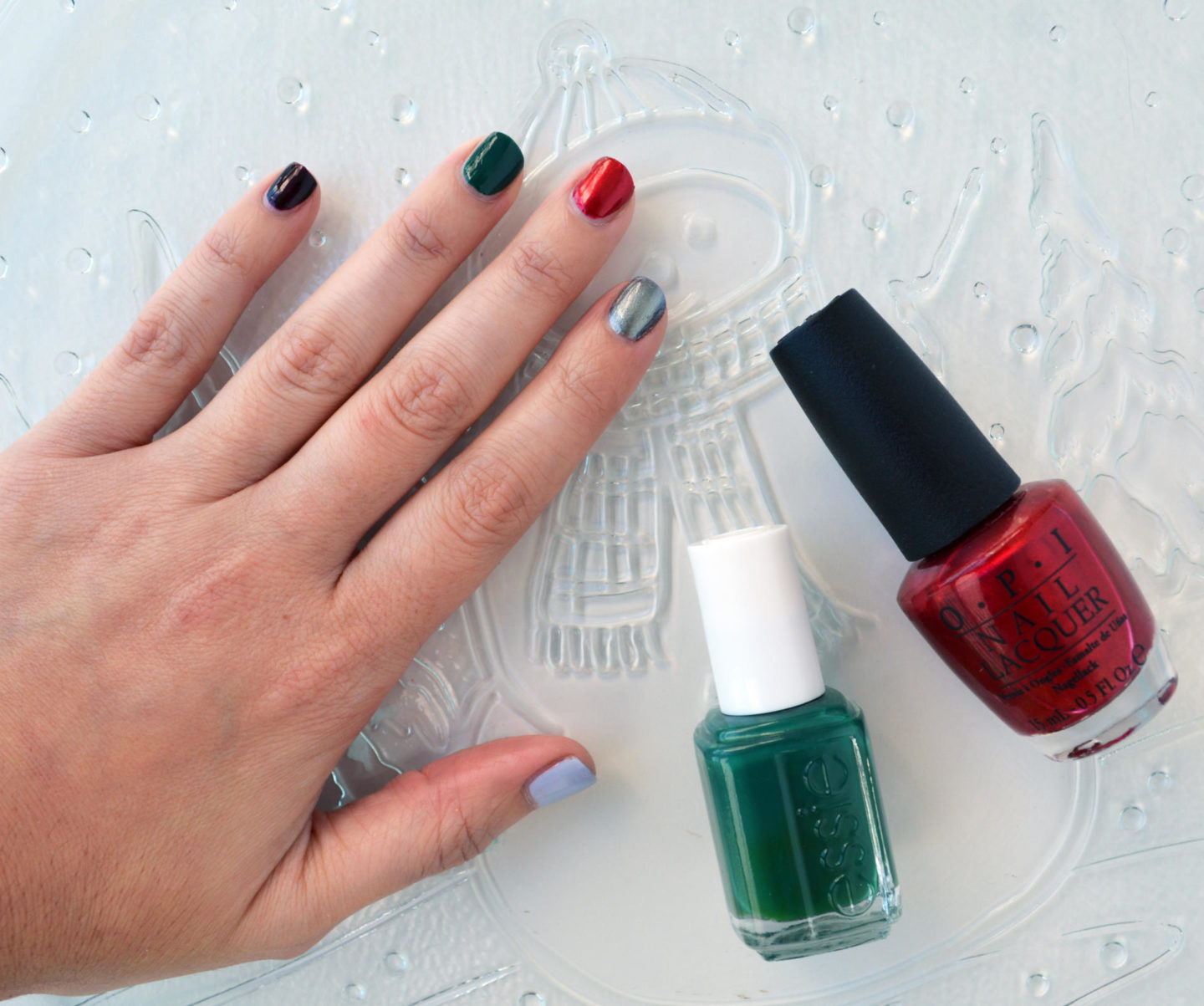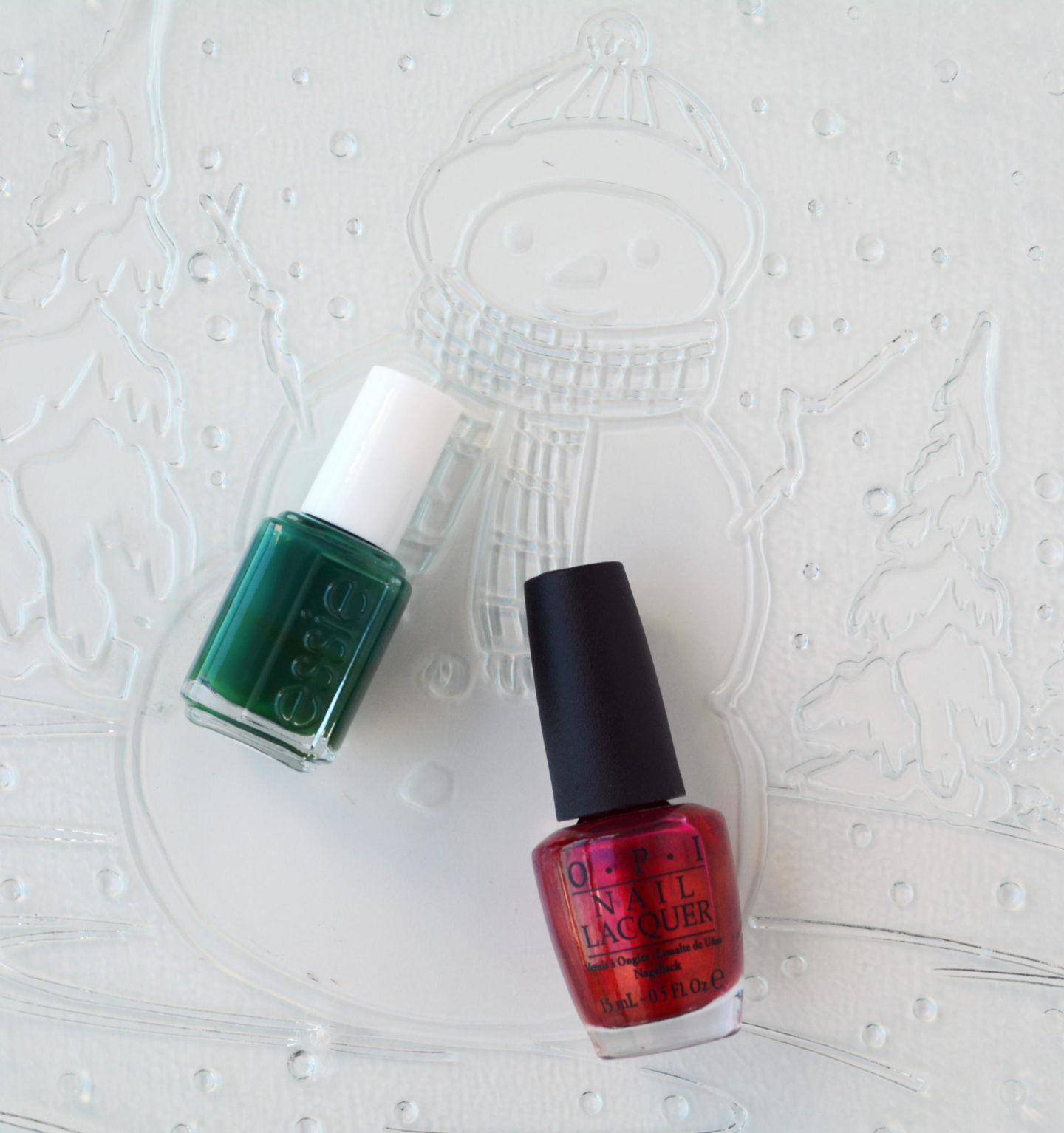 The Perfect Red
OPI An Affair In Red Square (0.5oz/$10.00) This is such a festive color and not your ordinary red. There's something special about it. It has a touch of gold and a shimmery pearl finish that catches the light beautifully. It's stunning and I actually have it on my toes now.

A Touch of Glamour
OPI Eiffel For This Color (0.5oz/$10.00) This is one of my all time favorite nail polishes and sadly, I don't think it's talked about much. Eiffel For This Color is a gorgeous dark purple with tiny red shimmer. This looks beautiful on the nails. It's elegant and timeless, you can pair it with any outfit. I wore this last New Years Eve and I plan on wearing it again this year. If you like vampy shades look no further, this one is for you.

Chanel Sweet Star Le Vernis (0.4oz/$27.00) I feel sheepish talking about this nail polish because it's limited edition but I hope Chanel will repromote it. Sweet Star is a beautiful metallic silver but there's a purple-blue iridescent tint to it that makes it special. I can see tiny turquoise specks in the sunlight. This is such a unique shade, I have nothing like it in my collection.