Grab your coffee or tea; it's a long one.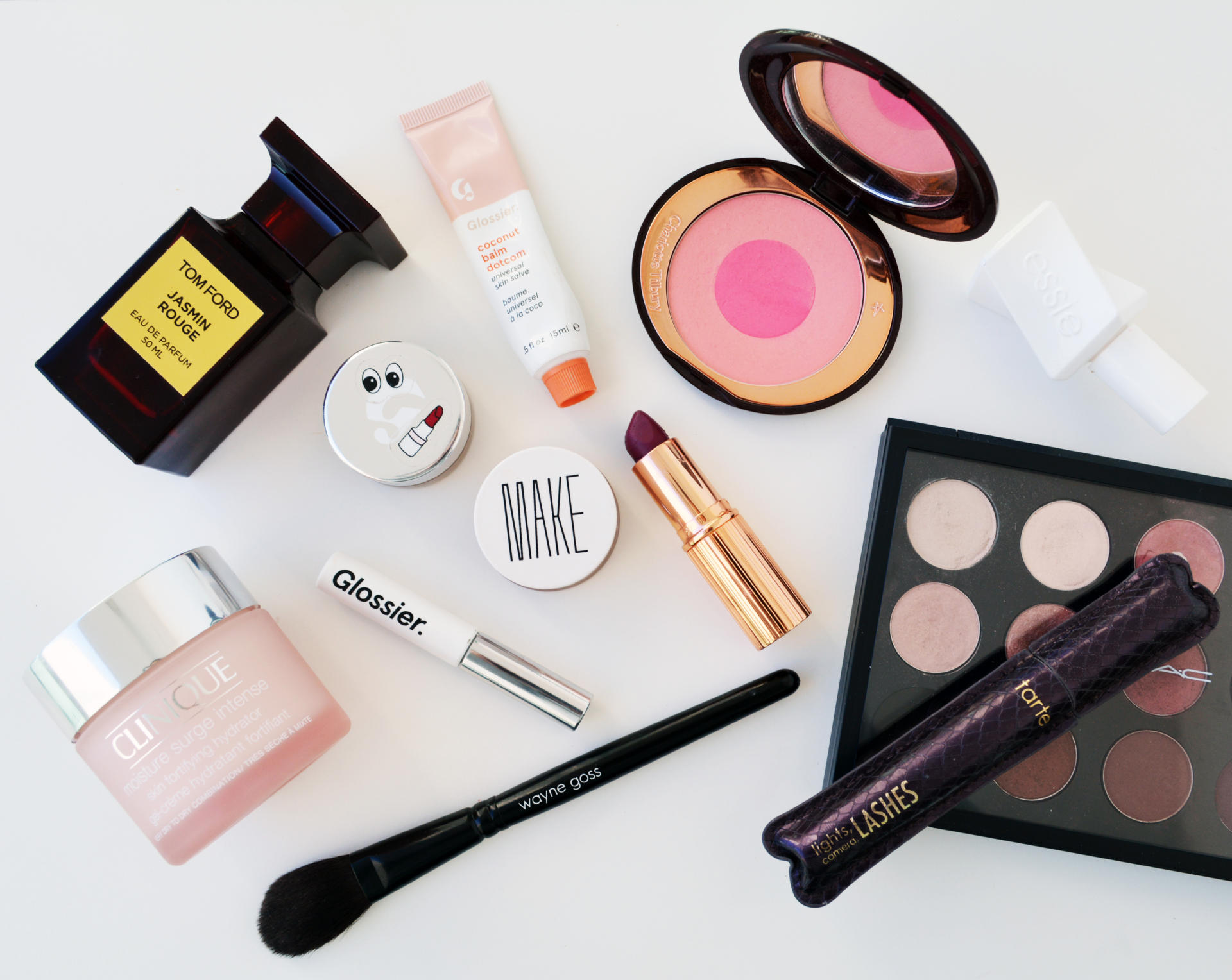 It's time for my 2017 beauty favorites! This year flew by, and I'm ready for 2018. I had so much fun looking through past posts and picking out the best of the best; I tried to narrow it down to one item per category. Although it was difficult, I think I was successful…kinda. I have some old favorites and a few new ones I discovered this year. Let's just say 2017 was a good year for beauty. I'm also adding nail polish, a hair product, and a skincare MVP to the roster! 
Face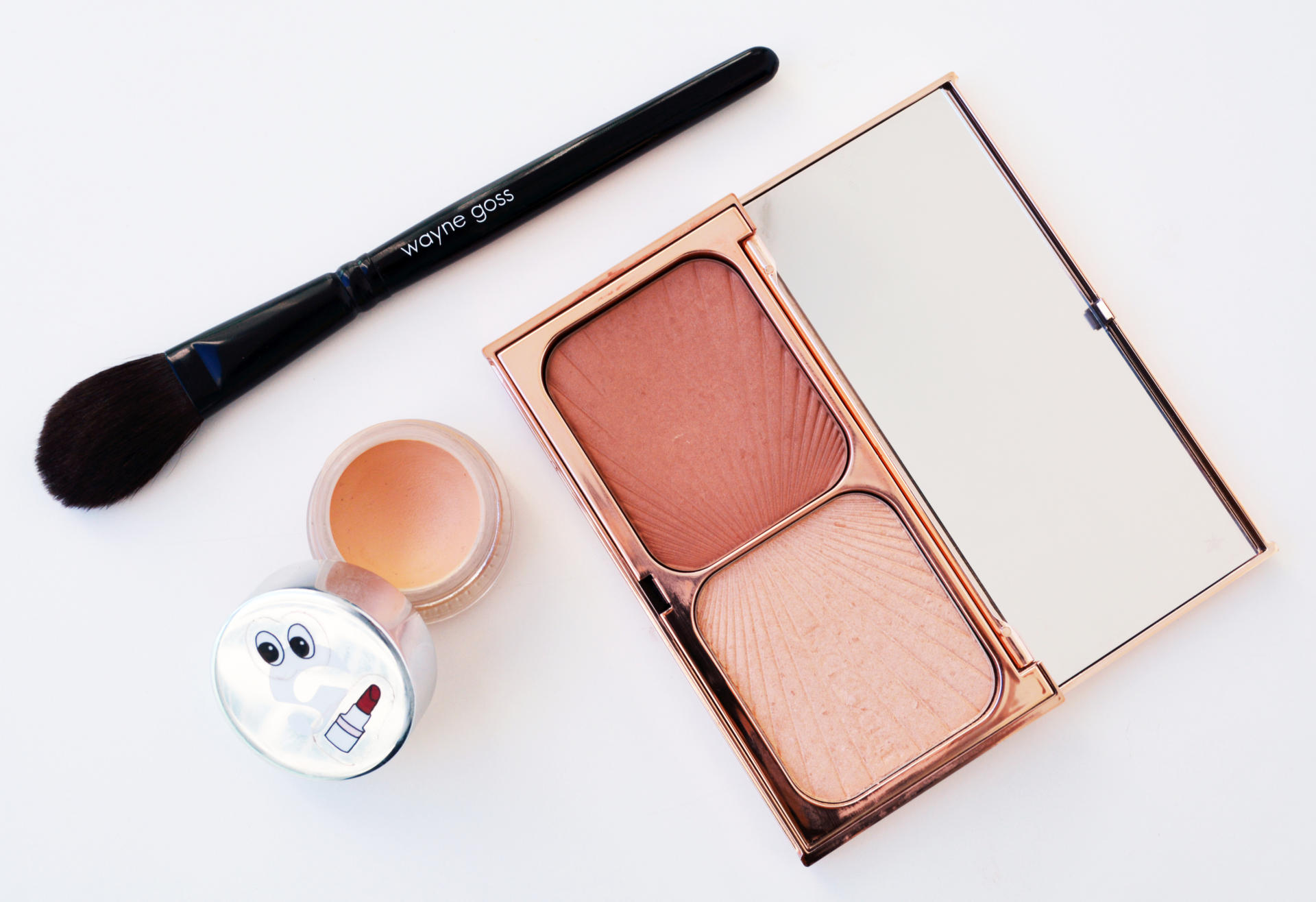 I've been pretty loyal to my base products this year. It's hard to stray when you have quality items. My favorite foundation is still Armani's Luminous Silk and I can't be without my Charlotte Tilbury Filmstar Bronze & Glow. It's expensive, but for me, worth every penny. I definitely use the bronzer more than the highlight, but both are lovely.

2017 is the year of Glossier. I have to say I don't love everything I've tried, but the products I do love are freaking phenomenal. Mainly the Glossier Stretch Concealer, it's the best. I don't think it's for everyone; if you have oily skin you might not like this. However, if you have dry or mature skin this concealer is awesome. It doesn't settle into fine lines, it never looks heavy or cakey. Sometimes when I'm in a hurry I apply it all over like a foundation. The coverage is not over the top; if you're into your Estee Lauder Double Wear this is not for you. Personally, I love the finish. It will be forever in my makeup arsenal.
The stand out makeup brush is Wayne Goss The Air-Brush. It's hands down the softest brush I own. I use it for powder, blush, and highlight. It's the perfect brush in my opinion. If you're thinking of trying out his brushes, I recommend you start with this one. The Air-Brush is $35.00, it's not as expensive as the others and the quality is fantastic.

Cheeks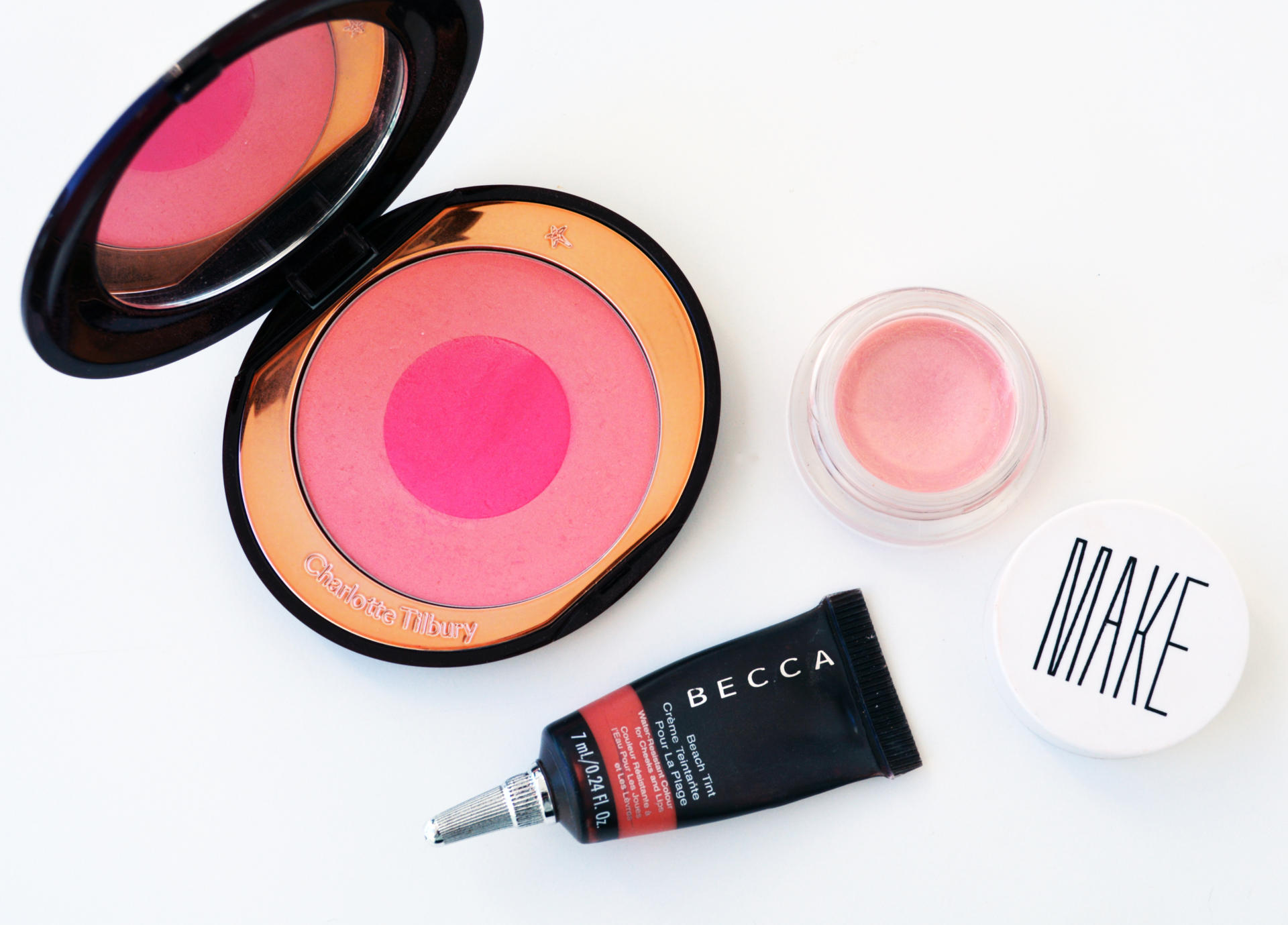 The best product of all goes to the Make Dew Pot. It looks like nothing special, but this gives the most beautiful glow to the cheeks. It's not glittery or shimmery, it just looks dewy. I call it a magic product because I can't explain how it does what it does. It gives a gorgeous luminosity to the skin. The texture is smooth, perfect for dry skin. I dab a little on the cheekbones, cupid's bow, and chin. It's the most natural highlighter I've ever used, and it's the one I reach for the most. Love it! 
My two favorites blushes are Charlotte Tilbury's Cheek to Chic blusher in Love is the Drug and Becca's Beach Lip and Blush Tint in Guava. The Becca Beach Tints are so easy to use and have a great color payoff. You only need a tiny bit. It was on my cheeks pretty much all summer. Charlotte Tilbury is one of my favorite makeup brands; I have few products from her line and I love every single one. Love is the Drug is a gorgeous blush. It looks natural but can be easily built up for a more bold look. I love it because it's one of those blushes you don't have to think about. It looks good with any makeup look.

Eyes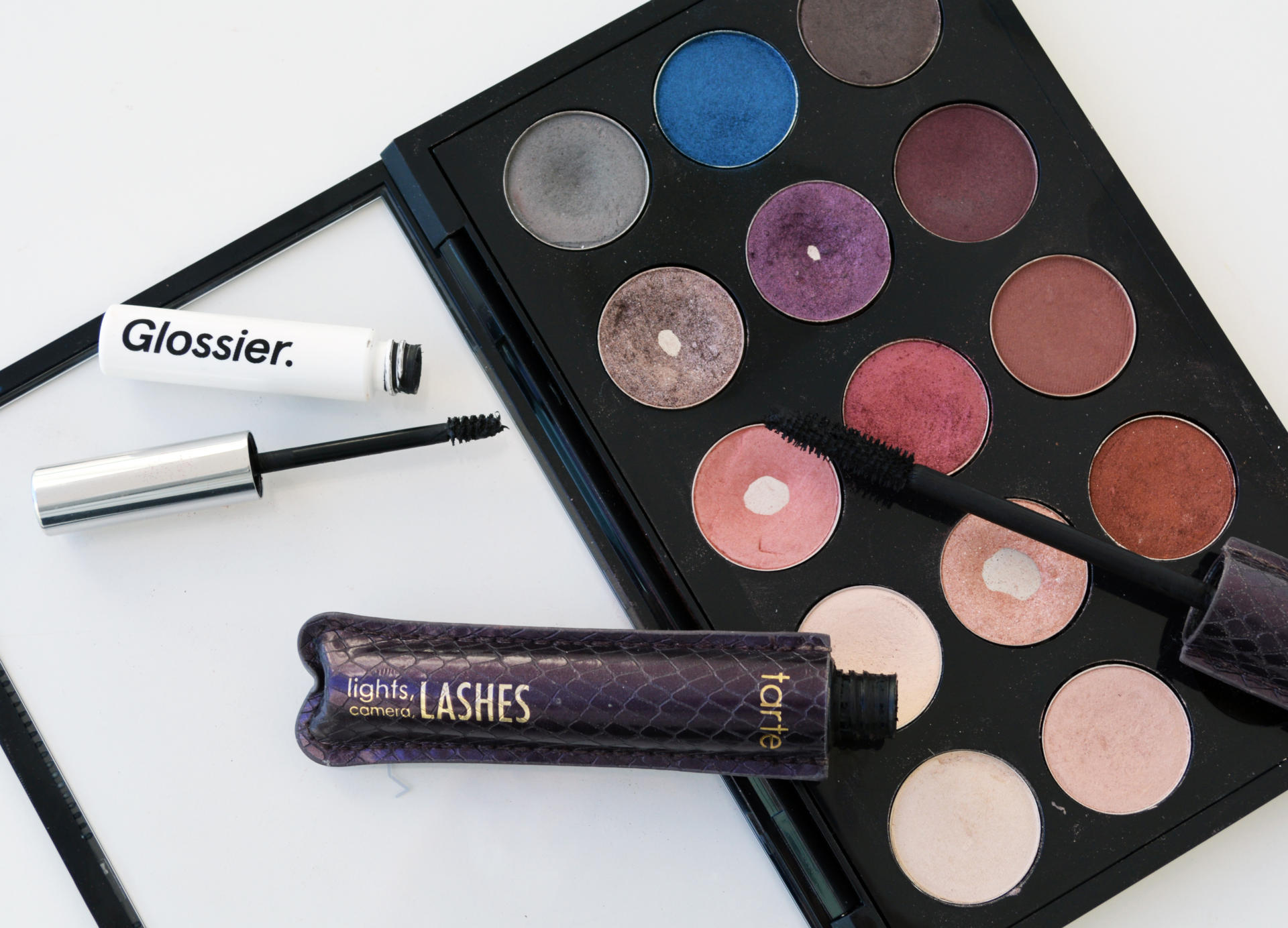 The Tarte Lights, Camera, Lashes 4-in-1 Mascara is still my favorite. I talk about it all the time. It does it all for me, it provides length, curls, and adds volume. 'Nuff said. It was hard to pick just one brow product because I have a few that I love. However, this year's winner is the Glossier Boy Brow.  It's easy to use, it gives great hold and doesn't make my brows crusty. I love the small brush and provides a nice tint to the brows. 
For eyeshadow, I still use and love my Anastasia Modern Renaissance Palette, but I have to give some love to MAC Eyeshadows. There are so many to choose from it can be intimidating, but you can't beat MAC in terms of selection. They offer every color and finish known to man, and you can build your own custom palettes. I have a few in my collection and may dedicate a blog post to them in the future. Some of my most used shades are Woodwinked, Cranberry, Shroom, Naked Lunch, Sketch and Antiqued. MAC Eyeshadows are highly pigmented and long-wearing. I recommend getting a quad and picking out a few shades, you won't be sorry.

Lips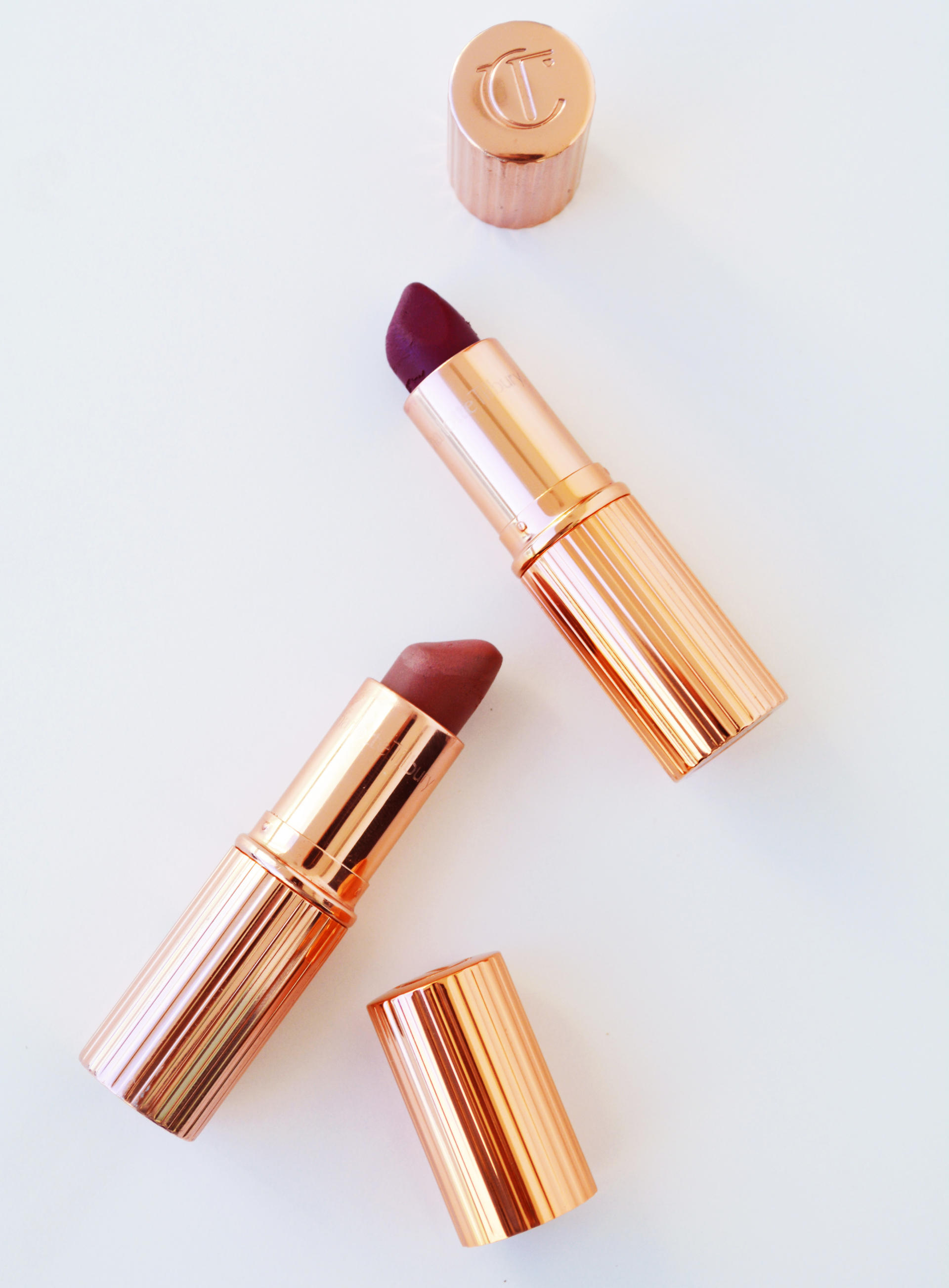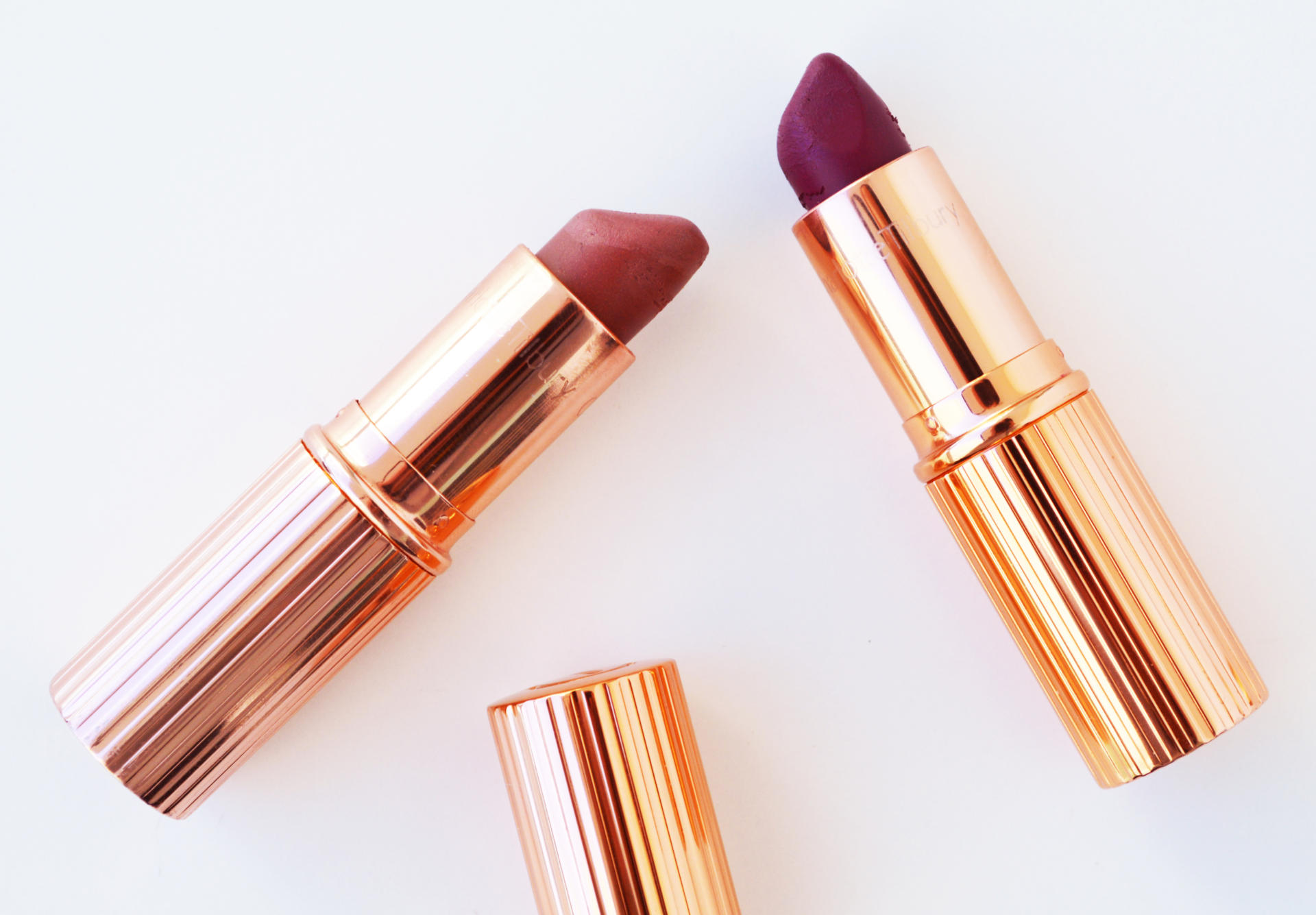 The Charlotte Tilbury Matte Revolution Lipsticks are my top lip pick. These lipsticks are creamy, long-lasting and they have a great color selection. I have Very Victoria, one of my all-time faves. Miranda May, which I wore all throughout Spring and Summer, and Hel's Bells a beautiful dark berry. I can't get enough of this lipstick range, I want more. Charlotte Tilbury has won my heart.
Skin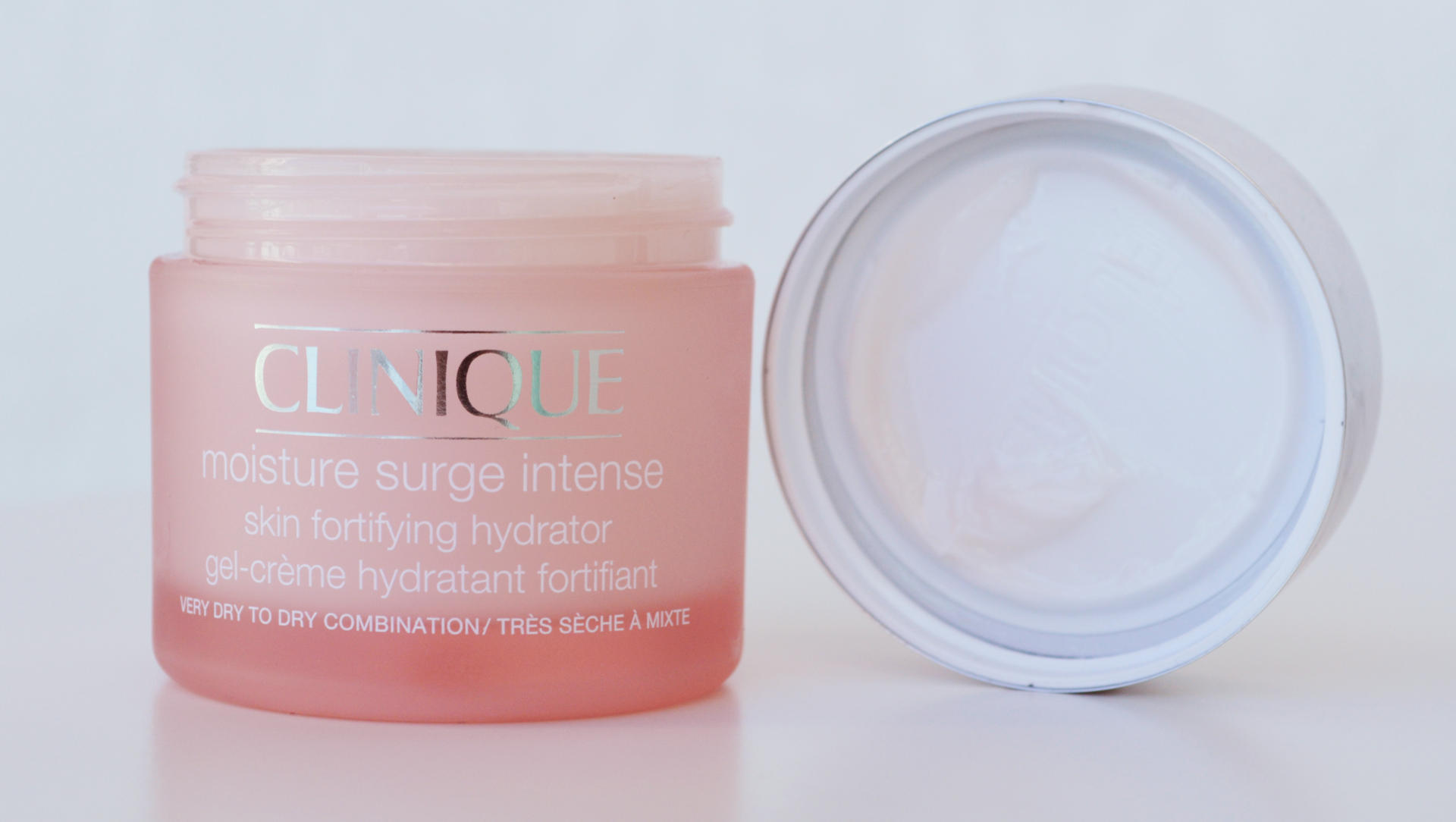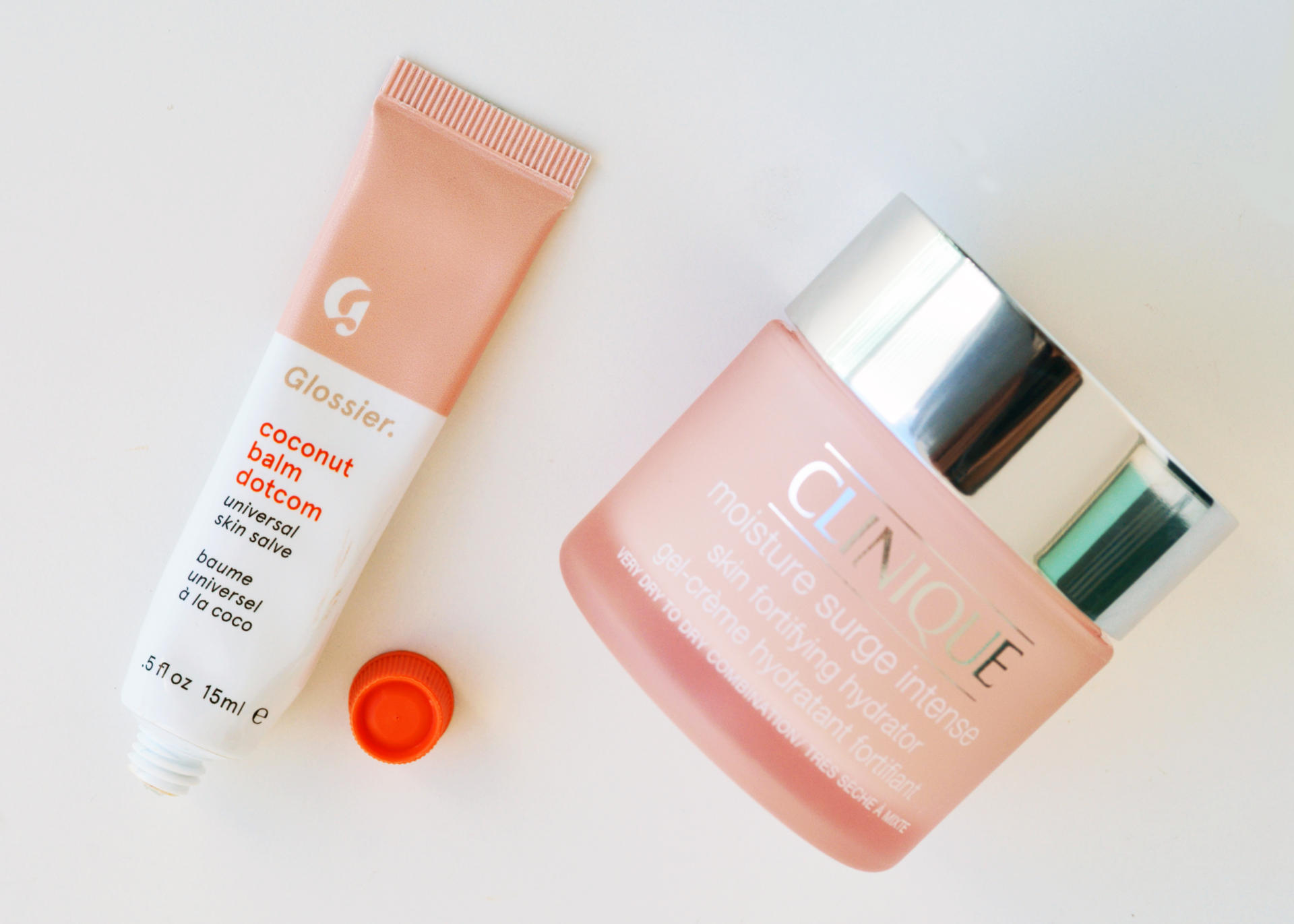 If there's one product I would take with me on a deserted island is the Clinique Moisture Surge Intense Skin Fortifying Hydrator. There's nothing really special about it other than it hydrates my skin very well. It's my daily moisturizer, I won't be without it. Another skincare holy grail is Sunday Riley Luna. The newbie of the group is the Glossier Coconut Balm Dotcom. I've talked about it several times, it's my favorite lip balm and it works wonders for cuticles too.

Nails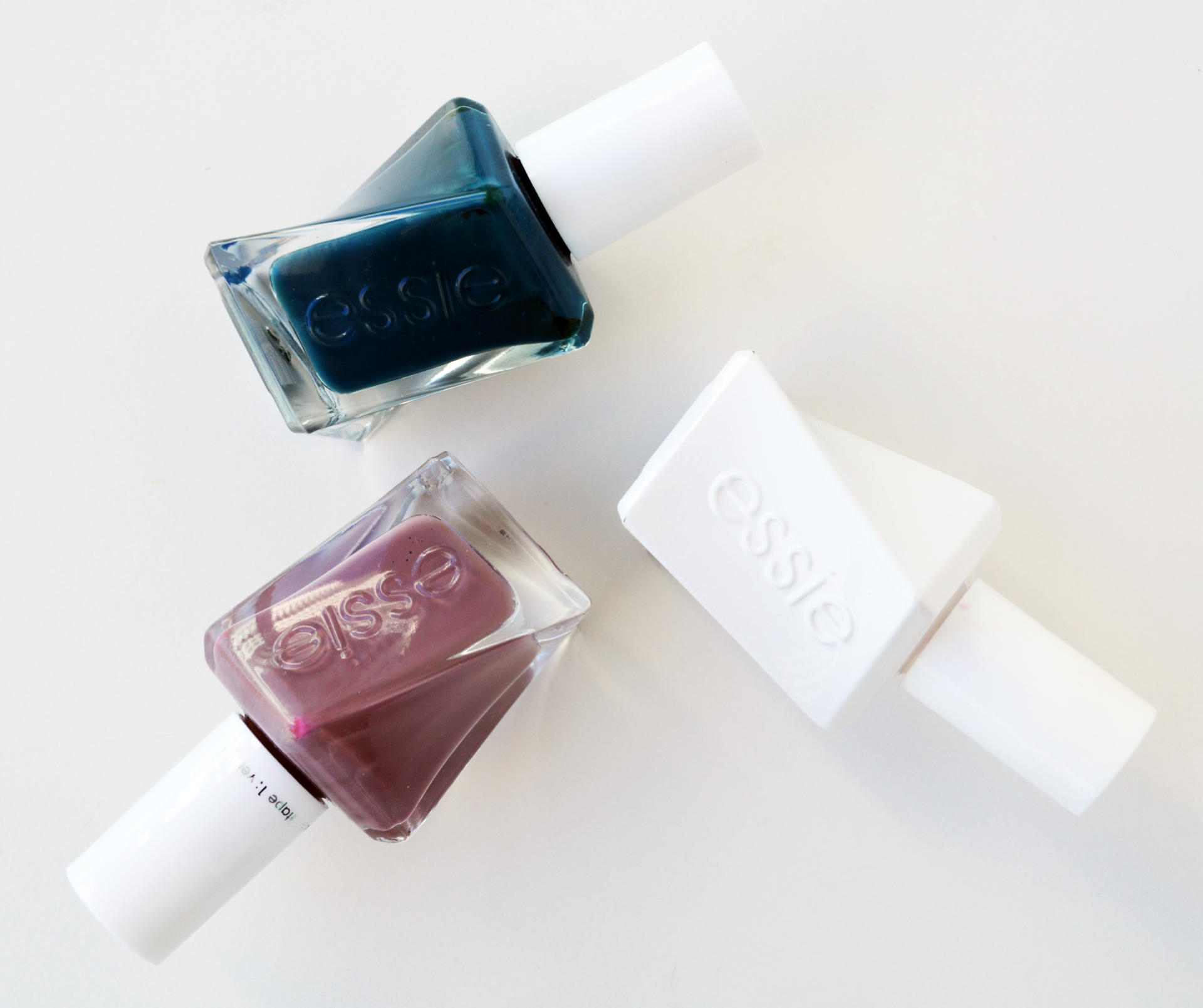 My favorite nail polish is anything from the Essie Gel Couture line. I love all the colors in the range, and I especially love the top coat. I use the top coat with different brands and it makes the polish last longer. The finish is super glossy and it dries fast too!
Fragrance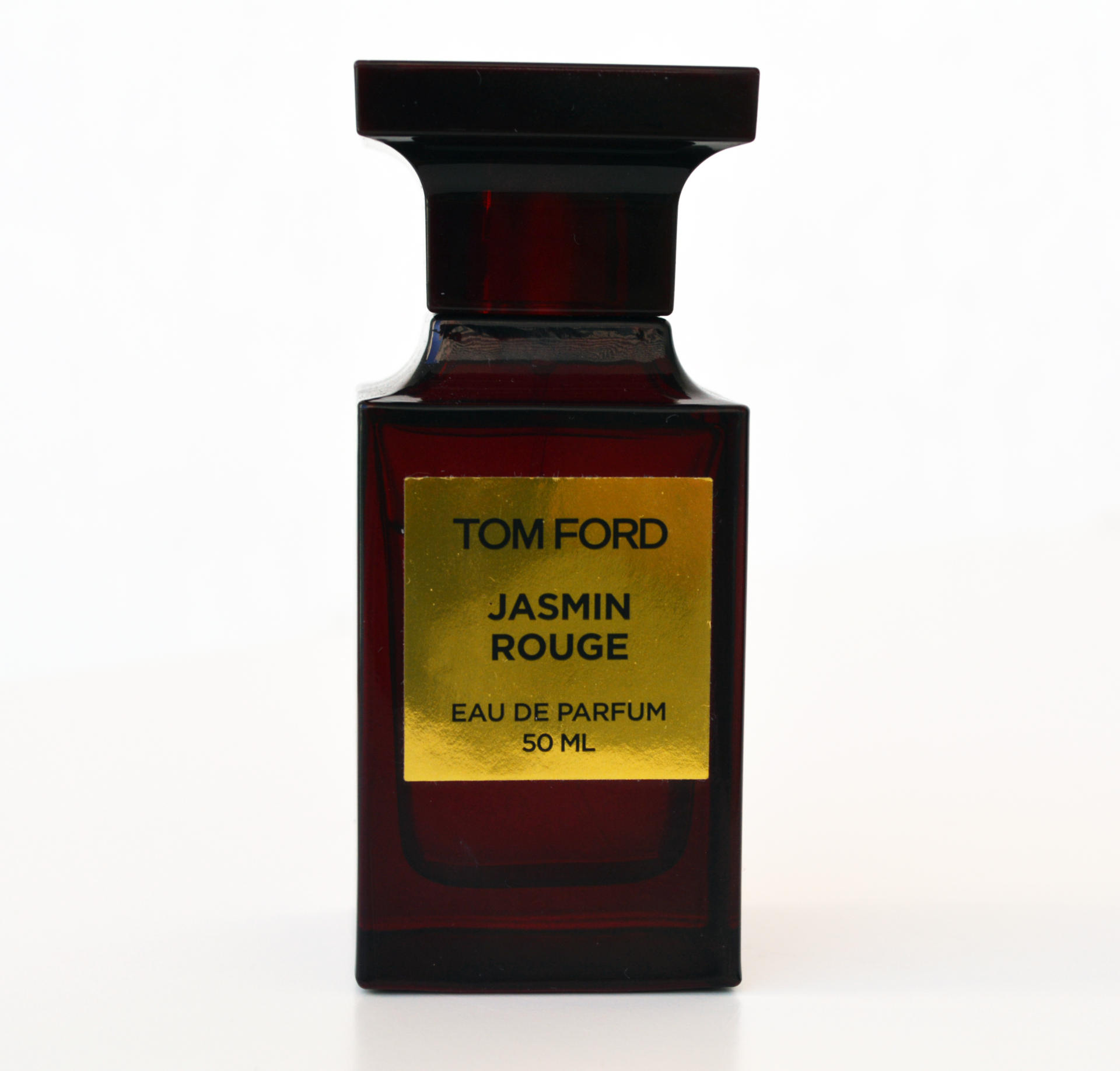 My most worn fragrance of 2017 is Tom Ford Jasmin Rouge. I have a full review if you want more details. If you're looking for a last minute luxury gift, I highly recommend Jasmin Rouge. It's pricey but worth every penny for me, it's quite special. It has notes of bergamot, mandarin, cinnamon, ginger, cardamom, black & white pepper, jasmine, Mexican vanilla, leather, and wood. It's sweet, spicy, and addictive. There's nothing else like it. The bottle is gorgeous, very art deco and glamorous.

Hair & Body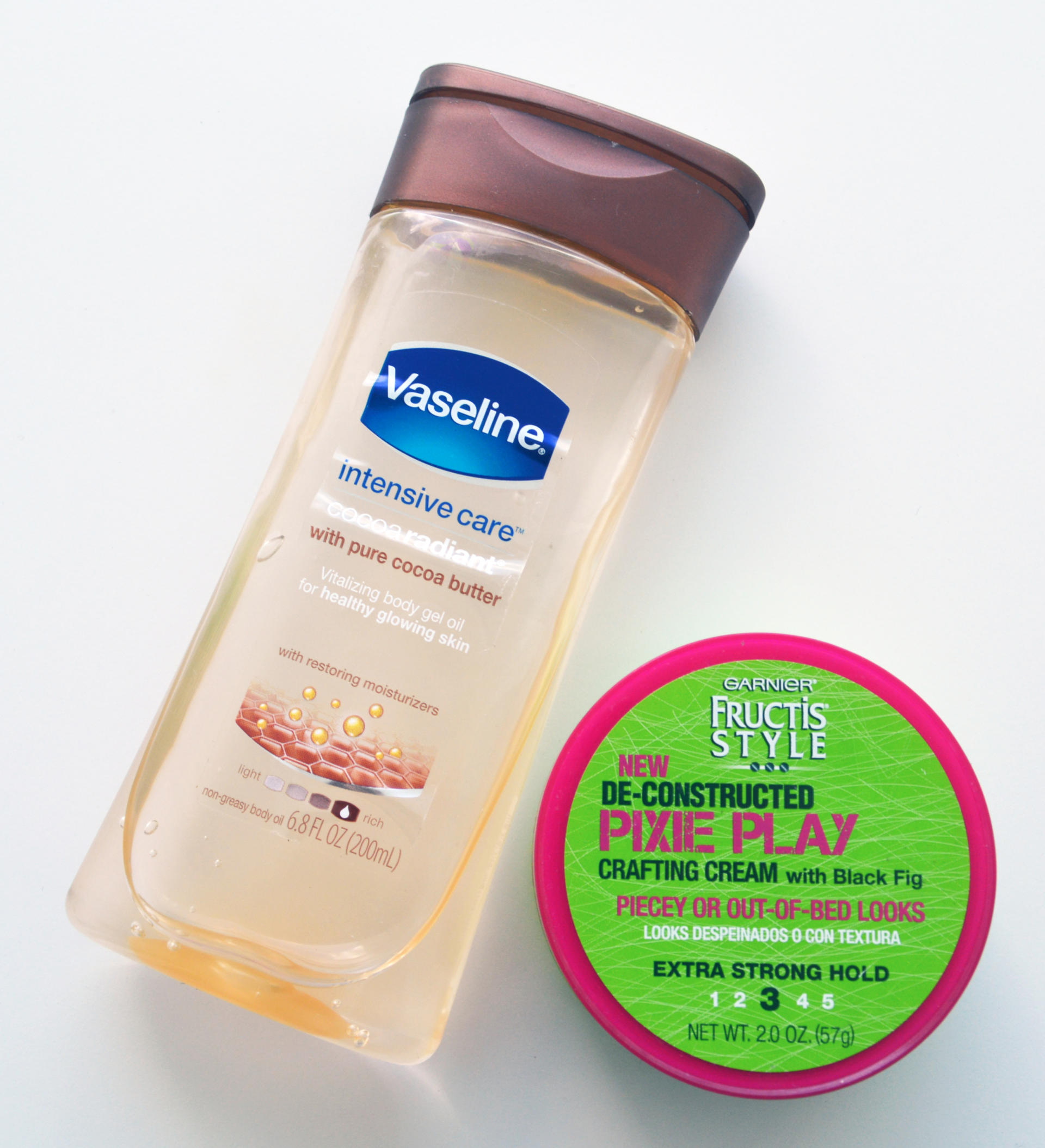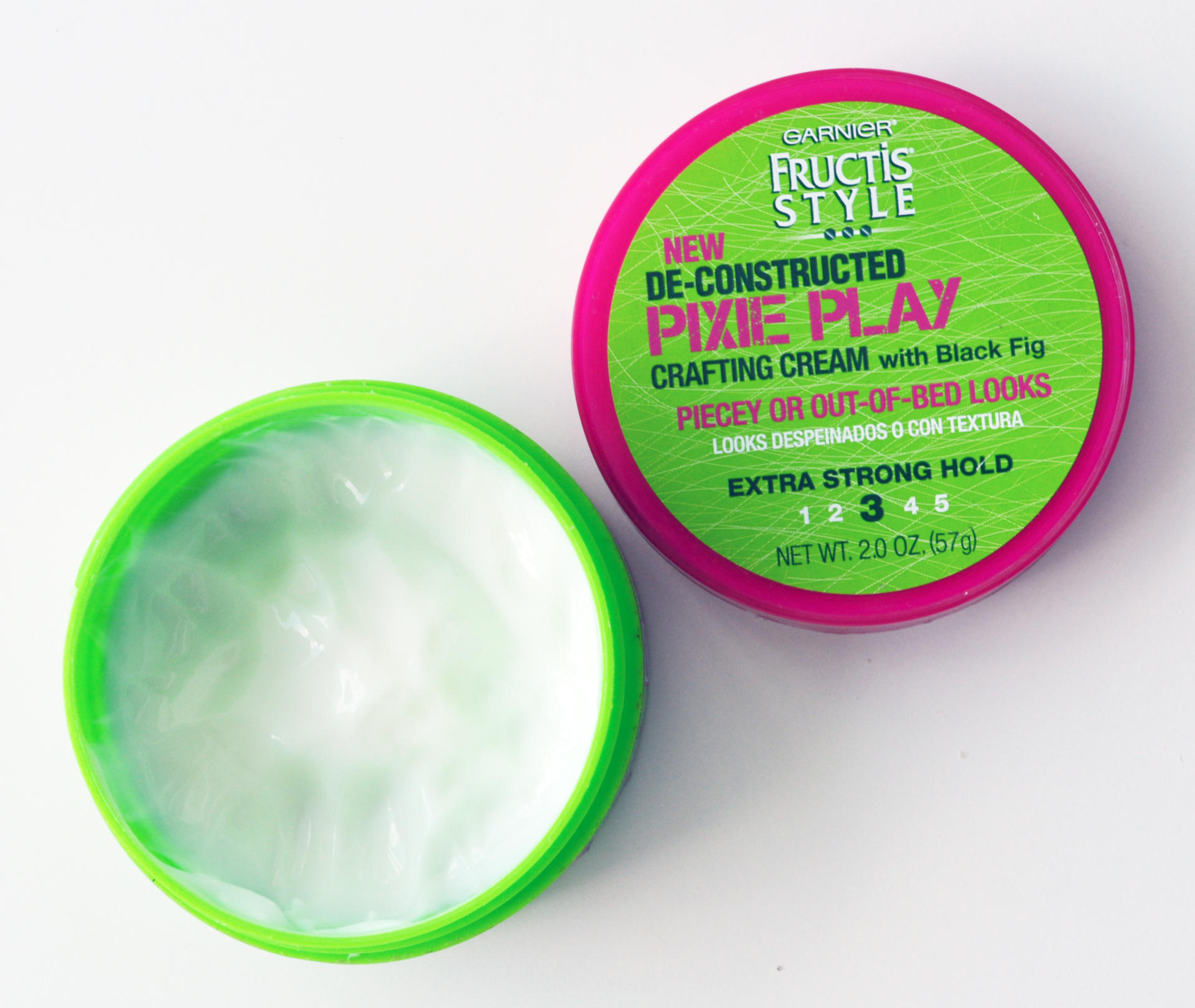 Best hair care goes to the Garnier Fructis Pixie Play Crafting Cream. It gives my hair texture and hold without weighing it down and making it look oily or greasy. It also contains black fig so it smells fantastic. Personally, I think it smells like Jolly Ranchers candy – ain't nothing wrong with that. This year I talked about my Top 5 Body Oils. I love body oils, I think they're wonderful for all skin types. My favorite is the Out of Africa Shea Body Oil in Vanilla. Sadly, I'm all out. But I want to mention the Vaseline Cocoa Radiant Gel Body Oil. This stuff smells heavenly, and it feels lovely on the skin. It's very moisturizing and leaves a beautiful glow.

Finally, this is my last post of 2017. I'm very grateful to all my readers, thank you so much for sticking with me. I plan to be back with more in 2018, I thoroughly enjoy blogging and I'm excited to see what the future holds. I hope you have an amazing holiday and a wonderful New Year! If you have any New Year's resolutions, please leave them down in a comment so we can chat!

Shop the Post