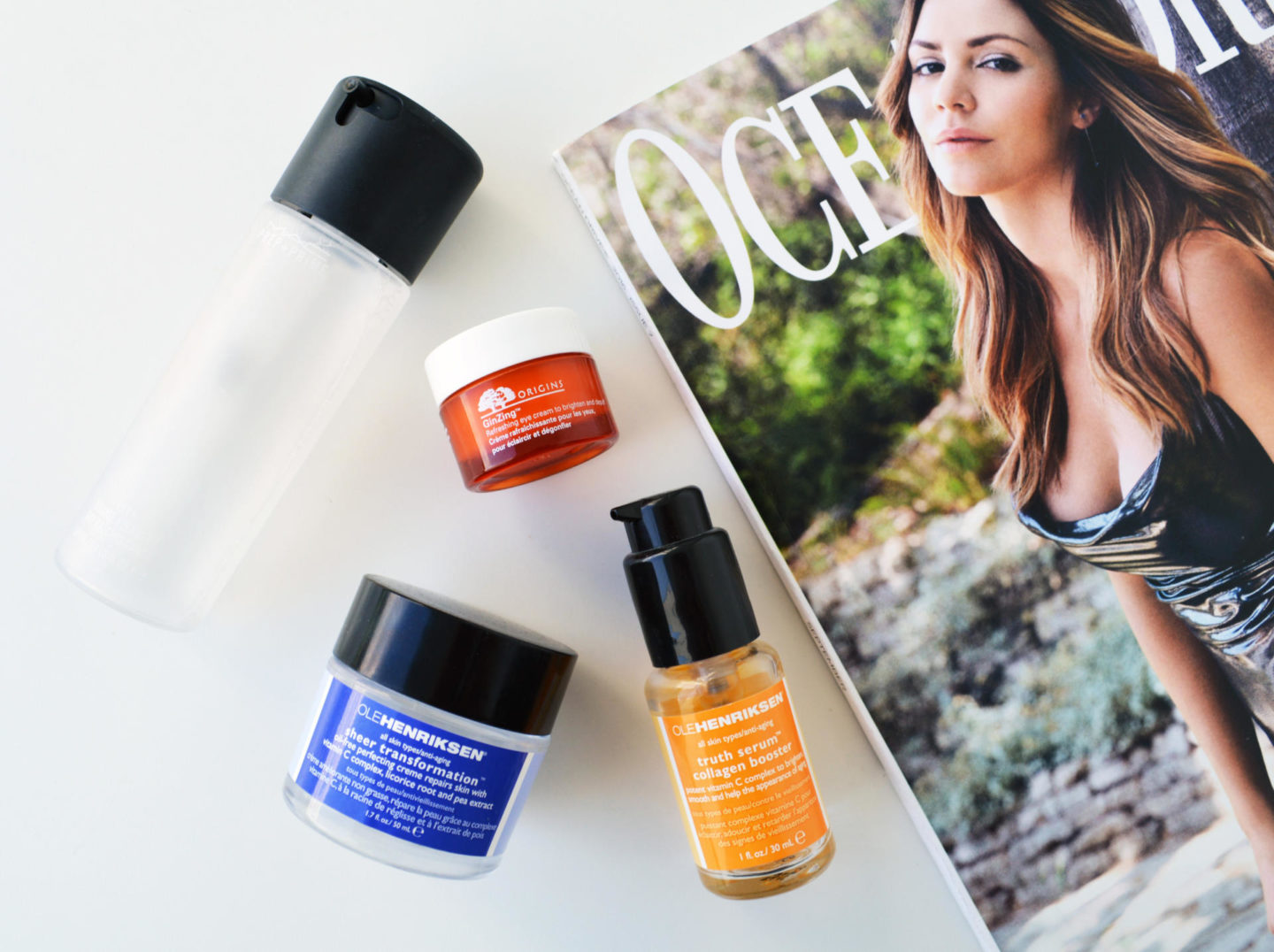 What I Put On My Face: The A.M. Edition
I'm always in a rush in the mornings so I like to keep my skincare routine quick and easy. In general, I'm not a fan of using a lot of skincare products. It's difficult to determine what works and what doesn't when using too many products. I find that less is more when it comes to skincare. However, I do get a bit more extra at night but that's for next time. Here are my morning basics…

I start with a splash of cold water to wake me up. I don't wash my face in the mornings because I always cleanse at night. And I have extremely dry skin and cleansing in the morning can be stripping so I like to focus more on hydration. Starting with a serum, the Ole Henriksen Truth Serum Vitamin C Anti-Aging Collagen Booster. This stuff is fantastic, I compare it to a glass of freshly squeezed orange juice but for your face. Here me out. It's infused with vitamin C to help brighten, boost collagen, and minimize fine lines and wrinkles. It absorbs quickly and smells amazing. This wakes up my skin and makes it look healthy and radiant.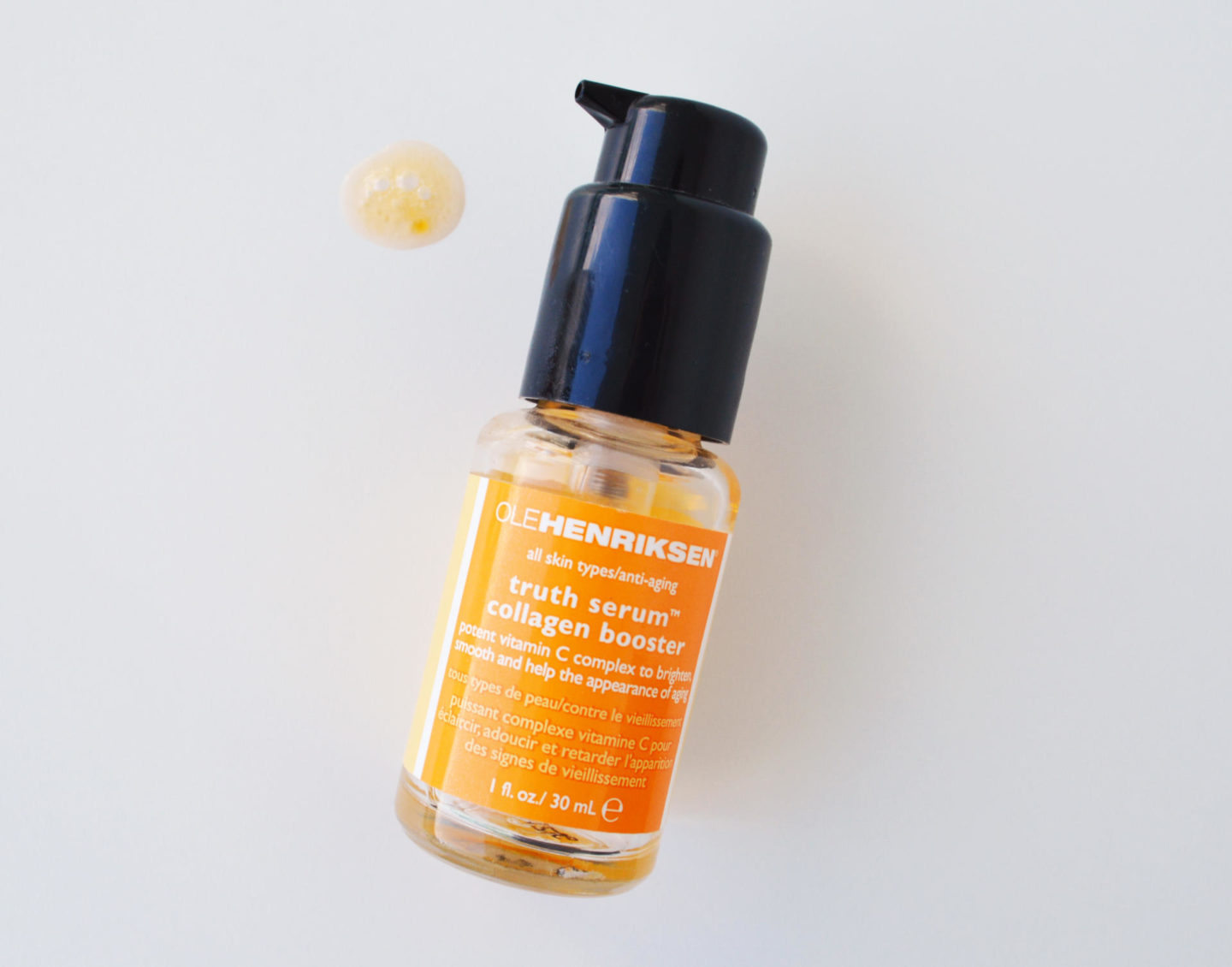 Breakfast of Champions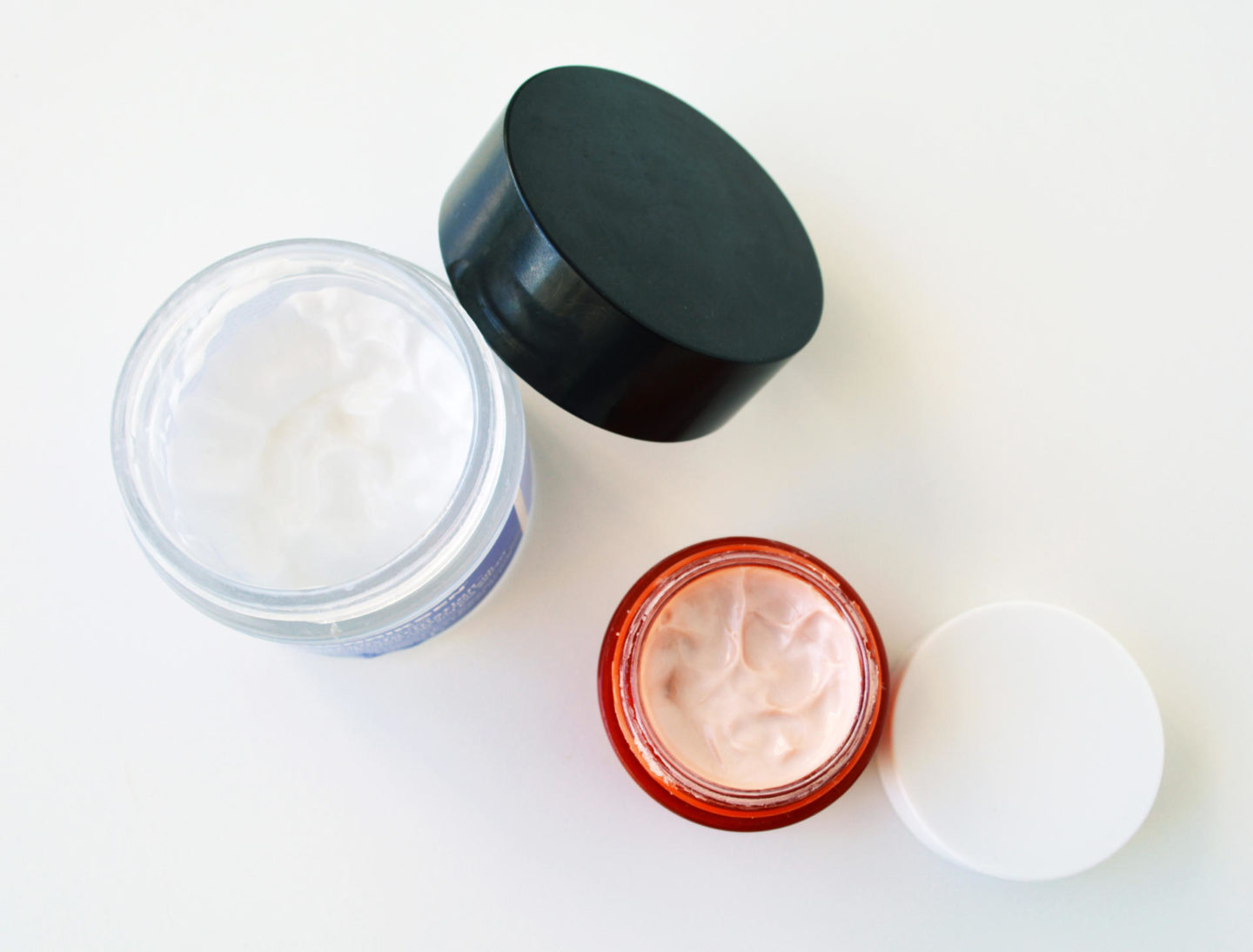 The Origins GinZing Refreshing Eye Cream has been an absolute staple for years. It's a radiant boosting eye cream infused with caffeine and ginger to refresh and brighten under the eyes. I use this every morning to help minimize my dark circles.
I like to switch up my moisturizer every now and again. Lately, I've been reaching for the Ole Henriksen Sheer Transformation. I'm a fan of Ole Henriksen skincare, I like the ethos behind the brand and created an entire blog post about it. Sheer Transformation can be used both day and night. Recently I started using it more in the mornings because it's super lightweight and works well under makeup. It's oil free so it won't make your skin look greasy and it absorbs quickly. This contains vitamin C complex, licorice root, and pea extract to smooth out any texture and even skin tone.
I always use some kind of facial mist in the morning. There are a few that I recommend like the Caudalie Beauty Elixir, Mario Badescu Facial Spray with Aloe, Herbs & Rosewater, and the Jurlique Rosewater Balancing Mist. These are all wonderful but the MAC Fix+ Finishing Mist will always be in my collection. I use it before and after makeup. It feels light and refreshing and my makeup just looks better when I use this. It's the perfect setting spray.
Stay tuned for my nighttime skincare routine!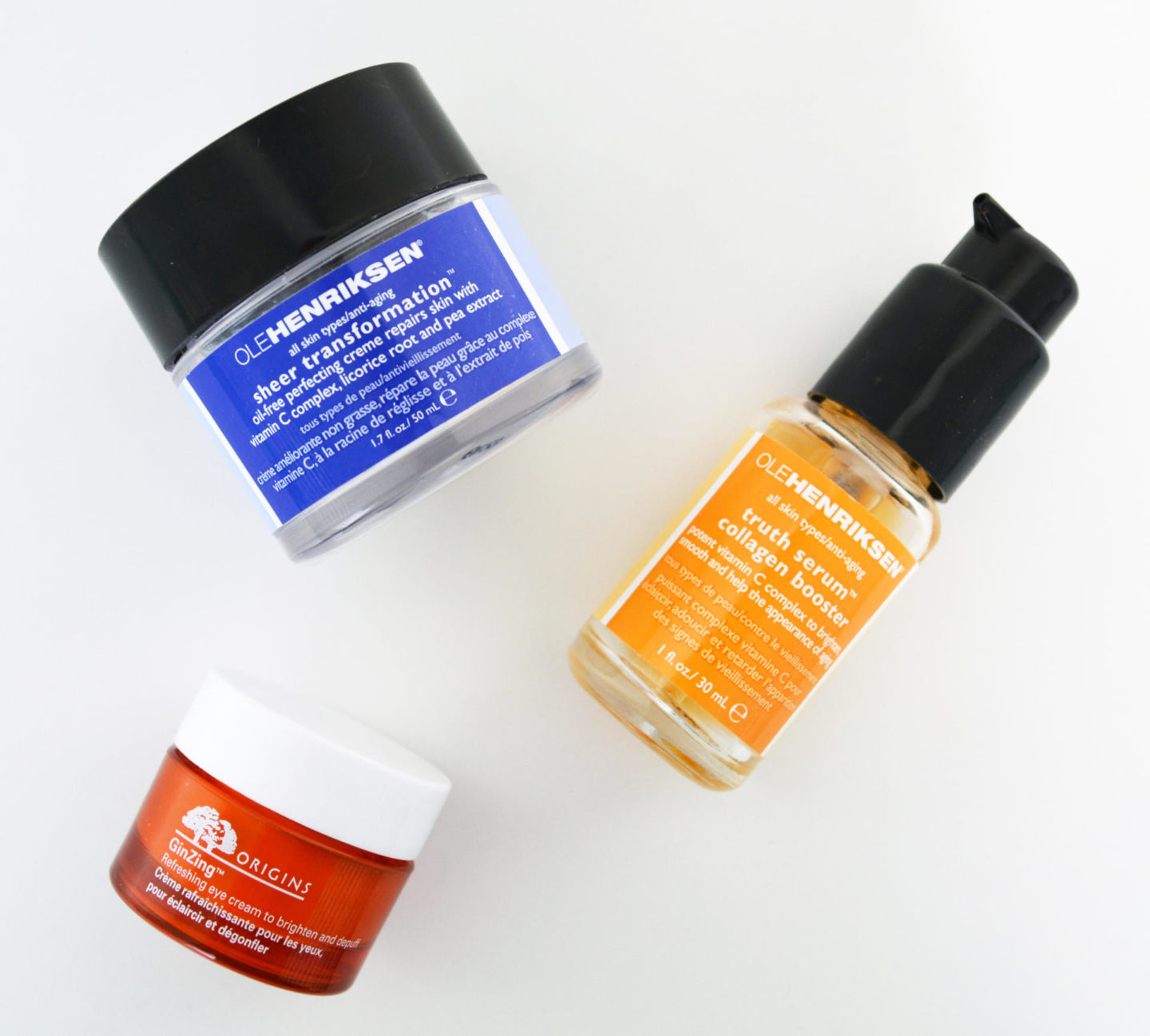 Shop the post